Exodus Co-Founder: "The initial excitement of starting an exgay program"
A multi-part video interview series with Michael Bussee, co-founder of Exodus International turned critic.
Daniel Gonzales
February 9th, 2011
One of my favorite ex-gay topics to talk about is how people fool themselves into believing that their sexual orientation and attractions are actually changing (I spoke about my own experience here).  In ex-gay speak it's often called the "honeymoon period."
In today's video Exodus International co-founder Michael Bussee talks about his own honeymoon period and how he wasn't simply experiencing it as participant but ministry leader.  Michael explains how he mistook that initial excitement for actual change.  For Michael and many ex-gays he lead, such an intense focus on spirituality begins to take precedence over one's own sexuality and he explains how he mistook that diminished libido for change and not simply repression (his word).  And as with many ex-gays, meeting other struggling gay Christians for the first time is the first step in their greater coming out process.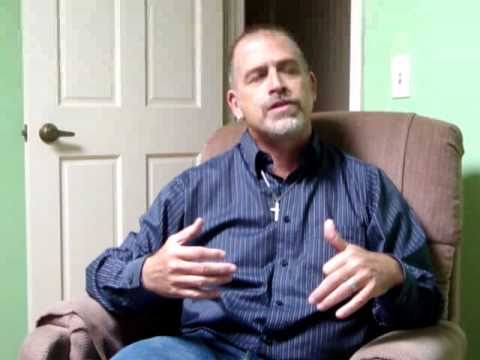 [full transcript after the jump]
I'm Michael Bussee, I'm one of the original co-founders of Exodus International. I left the program in 1979 and have since reconciled my spirituality and my sexuality and now I'm a vocal critic of reparative therapy programs and of Exodus International.

[music begins]

[title: "The initial excitement of starting an exgay program"]

There's a process that you go through when you get involved in an exgay program, where the initial response, when you first get involved is a feeling of relief and excitement that you're finally meeting people like you are… people who understand the struggle with spirituality and sexuality.  And I think initially I mistook that initial excitement as proof of change, just that feeling of enthusiasm and feeling of hopefulness that it was going to happen and that feeling for me persisted for about two years I think, and they call it the honeymoon period, when you're meeting other gay Christians, you're not alone, you're meeting other people like you who understand your struggle and there's a tremendous sense of excitement and relief… it really is a coming out process and I think that's what a lot of people miss, that being exgay for many people is a part of their coming out process. It was my real first step out towards admitting who I was and what I was really… I had never told anybody before.  So meeting people through exgay programs who understood the struggle was terrifically exciting and I think I mistook that initial excitement as part of the proof that things were changing.  We were all encouraging each other and sort of cheer each ther on and that we were on the right path.

Many exgays have commented on a period of time during the process where they're attraction to the same sex diminished.  Where spirituality becomes central and sexuality kind of fades into the background and you feel less sexual drive and you feel a lessening of your libido, and you take that as the first sign that change is happening — I know I did. I thought, "wow, my life seems to be centered around other things now, I'm not thinking so much about this gay issue and about my feelings, and I don't have as much of a sex drive, I guess I'm changing." And you reinforce that with each other.  I see now that I'm looking back it's actually repression of those feelings, not a resolution of them but that initial experience of repressing the feelings and experiencing them less often is taken as a sign of change, and that lasts for some time.  For me it lasted for about two years.

[closing credits]
Comments