Gay BBC Radio Host Threatened With Arrest in Uganda
Jim Burroway
February 11th, 2011
BBC Radio 1 DJ Scott Mills was in Uganda recently filming a show called "The World's Worst Place to be Gay?" where he met with M.P. David Bahati, the sponsor of the draconian Anti-Homosexuality Bill (a.k.a. the "Kill the Gays" Bill) that is still before that nation's Parliament. During Mills's encounter with Bahati, Mills confessed that he was gay. That's when, according to Mills, Bahati "went mental":
He explained: "He was scary. He ordered us to cut the cameras then brought a security guard. We ran off and he rang one of our guys saying, 'Where are they staying? What are the registration plates? I want them arrested. They won't get far'."

Fortunately Scott's colleague lied about their location, and armed police arrived at the Sheraton – where they had been falsely told the team were staying. The DJ continued: "I'd heard horror stories about people getting arrested and roughed up and who knows what. I was scared."
On a lighter note, Mills learned that some people turn to traditional healers in their desperate attempt to become straight. So Mills decided to give it a try.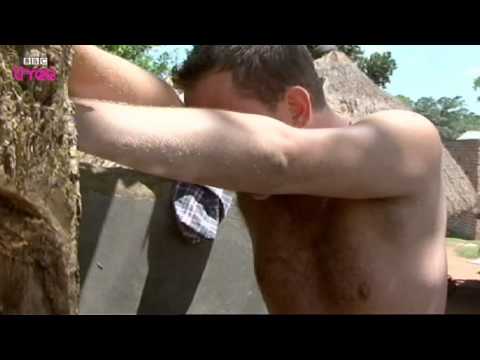 It looks to be about as effective as therapies from NARTH or Exodus.
The program airs in Britain on BBC3 on Monday at 9:00 p.m. There's no word on whether the program will be available on the web internationally.
Comments