Harry Jackson: Marriage Equality "Is A Satanic Plot to Destroy Our Seed"
Jim Burroway
April 18th, 2011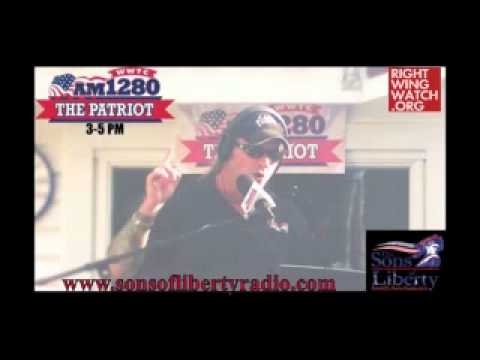 Via Right Wing Watch comes this audio of an interview between Bradlee Dean of the You Can Run But You Cannot Hide Ministry and Bishop Harry Jackson, Jr., discussing his fight against marriage equality in Washington, DC.
Bradlee Dean: The bond that men have when they are persecuted for rightesousness' sake, those are brothers. And it doesn't matter what color. We're all one blood. What I like about what's going on here with you is you're the one taking the forefront on the gay issue here, you're reaping it from let me say the wicked, let me say from those that want to overthrow righteousness, overthrow law. This is the homosexual agenda that's going on in D.C. and the capital of the United States right now from some of these people…

Harry Jackson: They're playing hardball…

Dean: They are, big time.

Jackson: I'm an African-American, and I especially believe that what we're dealing with is a satanic plot to destroy our seed. I think that where we are now is that there is an issue of justice that is being perverted, and we have a minority group, in a sense, that has decided that they are going to impose their will on the culture and…

Dean: By force

Jackson: … by force, and redefine God's law and not care whether a whole generation of people are so confused that they don't even remember the role of a mother and a father. And men did not create the concept of femininity or masculinity. It is in the heart of God. Where we are is an interesting period of time. I believe that a great awakening is about to come forth…

Dean: Amen.

Jackson: …I believe you're a part of it. I believe those who are hearing the sound of your voice are called to be revolutionaries that rise up and interact. We're not going to take up guns in terms of fighting with those kind of weapons. The weapons of our warfare are not carnal but are mighty through God to the pulling down the strongholds. We're going to turn America around as we contend lawfully for our sacred rights.
According to Jackson, contending "lawfully" includes lying about where his legal residence is.
Comments