LaBarbera Award: Bryan Fischer
Jim Burroway
June 2nd, 2011
Admittedly, the American Family Association's Bryan Fischer could qualify for this award virtually every day, so we've had to raise the bar for his nomination for this award. (He's won three times before.) Yesterday, Right Wing Watch caught Fischer saying this:
You're going to have the homosexual lobby committing one hate crime after another against service members, especially officers, who have deeply held convictions about the acceptability of homosexual behavior. And so I'm predicting that things are about to get very ugly in the United States military for people of faith. We are going to see principle-driven officers, one after another, are going to become to victims of systematic hate crimes. This is going to be a pogrom, this is going to be virtual genocide, military genocide, career genocide for people of faith in military, perpetrated by the homosexual lobby.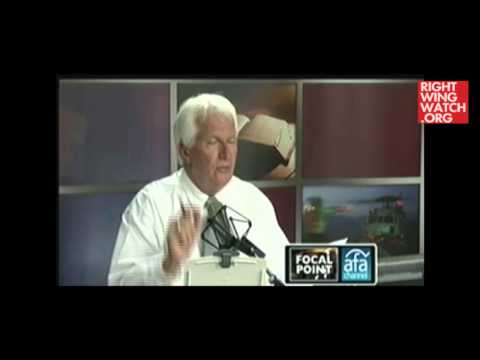 Newt Gingrich and Tim Pawlenty have both appeared on Fischer's program trolling for anti-gay votes.
Comments