Iowa Man Describes the Horrors of Home-Grown Ex-Gay Therapy
Jim Burroway
October 7th, 2011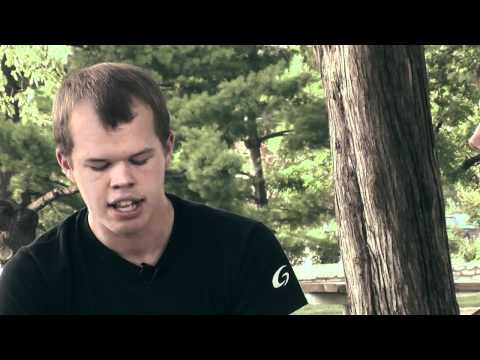 Samuel Brinton, a student at Kansas State University, describes growing up under his Southern Baptist missionary father, who beat him, burned him and shocked him with electricity to try to change him from being gay after Samuel came out at the age of twelve. The video is compelling.
We first heard from Samuel about a year ago when he first talked about his experiences for an "It Gets Better" video for the web site I'm From Driftwood.
Update (10/10): Wayen Besen at Truth Wins Out posted this comment yesterday on Towleroad:
Truth Wins Out has tried verify this story for more than a month. Our phone calls have gone unanswered. We hope that the full range of facts can come to light. For example, who was the specific therapist who performed these abusive actions?

We are always pleased when "ex-gay" survivors are brave enough to come foward and share their experiences. We look forward to Samuel providing further information in the very near future.
Comments