Colorado Republican Leadership Thwarts House Majority, Runs Out the Clock on Civil Unions
Jim Burroway
May 9th, 2012
If you need any more evidence for the irrational and unethical lengths — not to mention the sheer douchebaggery — that anti-gay politicians will go through to thwart the will of the majority, you need look no further than the Colorado House of Representatives' Speaker, Frank McNulty (R, HD-43, Highlands Ranch), who abruptly called a recess when it became evident that a majority of the House wanted to pass a bill granting civil unions to same-sex couples in Colorado.
To shouts of "same on you," McNulty allowed some thirty bills to die rather than allow a vote on the measure. The bill had the support of three Republicans who joined Democrats in a house where Republicans hold a slim 33-32 lead. When Democrats used a procedural move to try to and a fillibuster on the bill, Republicans abruptly stopped floor work and called a recess which lasted through midnight, when the House session officially ended.
Among the other bills that died were $20 million worth of water projects around the state and a measure setting standards for driving while under the influence of marijuana. Colorado is a medicinal marijuana state. Which means that same-sex couples with cancer can smoke pot, but they may not be a allowed to bury each other if that cancer proves fatal.
During the recess, opponents and supporters held dueling press conferences on the house floor: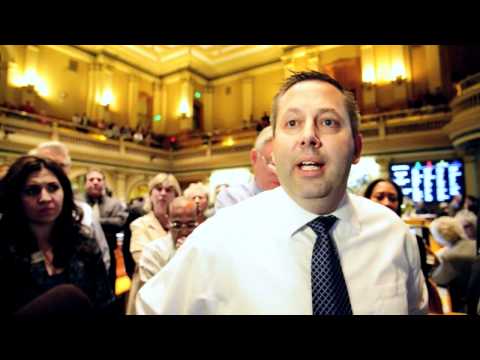 Jace Woodrum, Deputy Executive Director for One Colorado, spoke to supporters after the session ended.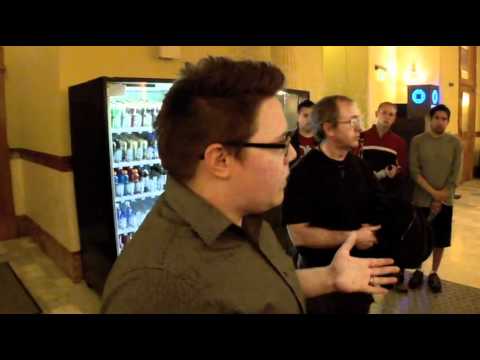 Comments