Colorado House in Special Session Kills Civil Unions
Jim Burroway
May 14th, 2012
When Republican Colorado House Speaker Frank McNulty declared that the special session called by Democratic Gov. John Hickenlooper was a "reset" on the legislation, he wasn't kidding. Defying the will of the majority in the House, McNulty sent the civil unions bill to House State, Veterans and Military Affairs Committee, despite the bill having passed through three House committees during the legislature's regular session. But in sending the bill to the third committee, McNulty carefully selected a destination where the bill was sure to die.
And so die it did. The House committe tonight killed the civil unions bill on a straight party-line vote of 5-4. Rep. Don Coram (R-58) felt compelled to vote against his own gay son to kill the bill. That's how badly House leadership wanted this bill dead.
Update: Daniel Gonzales, who attended the hearing, sends this account:
Rep. Coram had not previously been public about his gay son until his pre-vote remarks when he went public. Also seated next to him was Rep. Lois Court (D-Aurora) who in her pre-vote remarks had to alternate between restraining herself from crying and swearing.
Update: Daniel Gonzales has also posted this video of Rep. Mark Ferrandino's formal statement to the media following the death of his civil unions bill in The House State, Veterans, and Military affairs Committee tonight.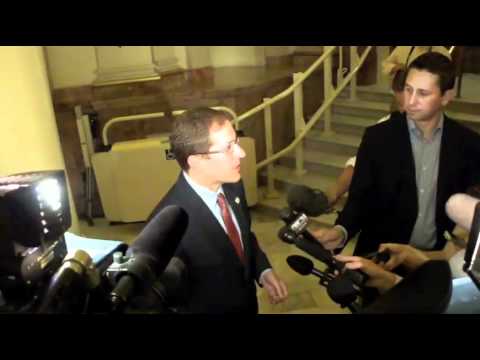 Comments