The Republican Convention, circa 1992
Randy Potts
August 29th, 2012
20 years ago, at another Republican National Convention, Mary Fisher stood up to say that "the AIDS virus is not a political creature" and challenged her party to see her as "one with the lonely gay man sheltering a flickering candle from the cold wind of his family's rejection."
It's not far-fetched to believe that George W. Bush's record on worldwide HIV/AIDS (called PEPFAR, the "President's Emergency Plan For AIDS Relief") was partly inspired by this amazing speech given when his father was up for re-election. In 2012, however, "HIV" and "AIDS" do not exist in the party platform in terms of US-based efforts (PEPFAR's focus is Africa); instead, where the platform mentions publicly-funded research it says that "research must consider the special needs of formerly neglected groups" and lists things like "breast and prostate cancer, diabetes and other killers." If HIV/AIDS were implied here, it is at the very least unclear and, by any reckoning, an obvious repudiation of Mary Fisher's call to action.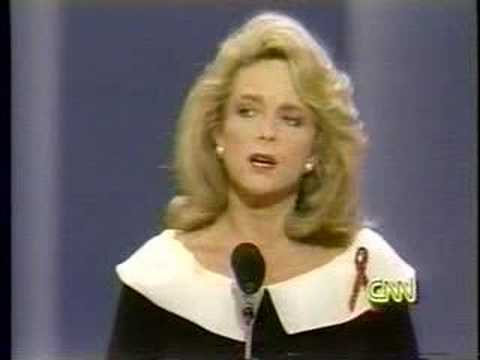 This year, the Log Cabin Republicans in their most recent National Update in July had this to say:
As Republicans it is time to recommit to the defense of life and liberty and renew the fight against the HIV/AIDS epidemic. This month the International AIDS Conference was held in Washington, DC, focusing on the need to fight complacency, particularly among gay and bisexual men. Despite medical advances, LGBT minorities continue to be devastated by the crisis.  While GOP leaders work to rein in government spending, funding for HIV/AIDS programs should remain the priority they were to the Bush administration.
Strong words and yet, thus far in Tampa, not a word has been breathed about HIV/AIDS. The focus for LCR in addition to a full page ad in Tampa has instead been on marriage equality.
Comments