Martin Ssempa Begins Serving Sentence
Jim Burroway
October 17th, 2012
And he brings the cameras along to turn what was supposed to be punishment for wrongdoing into a canonization of St. Ssempa.
Ugandan pastor Martin Ssempa, who had been a vigorous supporter and apologist for that country's proposal to impose the death penalty on gay people, was found guilty two weeks ago with five others of falsely accusing a rival pastor of having sexual relationships with male members of his congregation. The guilty verdict stemmed from a May 2009 incident in which Ssempa and the others engaged in a conspiracy to coerce a male church member at Robert Kayanja's Rubaga Miracle Center Cathedral to claim that the parishioner had had sex with Kayanja.
The six were sentenced to a fine of one million Shillings each (about US$390) and one hundred hours of community service. Uganda's NTV caught up with Ssempa — undoubtedly at Ssempa's invitation — at Mulago Referral Hospital as he started serving his sentence. Ssempa is many things, including a masterful manipulator of mass media, as this clip very clearly illustrates.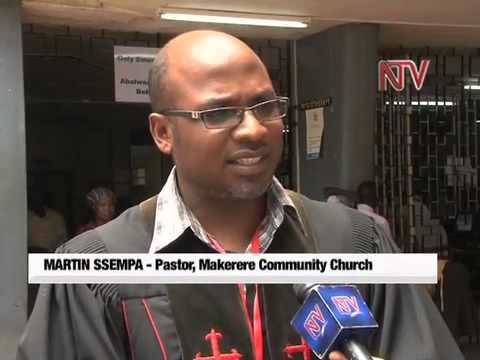 Comments