The Daily Agenda for Monday, February 3
Jim Burroway
February 3rd, 2014
TODAY'S AGENDA is brought to you by:
 
TODAY IN HISTORY:
Paterson, New Jersey Censors Mae West's "The Drag": 1927. Before going to Hollywood and becoming a major screen star, Mae West sought to make her mark on Broadway. In 1926, she staged the highly controversial play Sex, which was a sensation and played to packed houses for a year before the police finally shut it down and arrested her for " lewdness and the corrupting of youth," a charge that got her a ten day jail sentence. Undaunted, her follow-up play, The Drag was inspired by the gay men that she knew at the time. When her plans to bring it to Broadway were thwarted by objections from the Society for the Prevention of Vice, she opened it to great financial success in Bridgeport, Connecticut, and to critical and official disgust. On February 1, police arrested Mae West's sister, Beverly, and the play's director, Edward Elsner, and charged them with breach of peace. When The Drag went to Paterson, New Jersey, two days later, the following item appeared in several papers across the country:
Order Censoring "Drag" Enforced by Police Squad

Paterson, N.J., February 3. — A squad of police was on hand Thursday night to see that "the drag," a homosexual play which caused a furore when it opened this week in Connecticut, was presented in the form in which an impromptu board of local censors left it after deleting objectionable lines.

The group of censors included a girls' advisory committee, a welfare organization, an citizens' committee, and Police Chief John Tracy.

"Paterson will have clean entertainment if it takes the entire police force to make it clean, Chief of Police John Tracy said, after the censors had struck out all the lines they found objectionable.
The play was next slated to go to Bayonne, but was banned on February 10, despite some 800 people already packing the Bayonne Opera House for the opening matinee.
Justice Department Announces It Will No Longer Defend DOMA: 2011. In a letter to Speaker of the House John Boehner (R-OH), Attorney General Eric Holder announced his determination that Section 3 of the Defense of Marriage Act, which barred the federal government from recognizing legal marriages of same-sex couples, was a violation of the equal protection clause of the Fifth Amendment of the U.S. Constitution. Holder explained that the Administration had defended Section 3 in the past where courts had already held that the law was subject to rational basis review. But, in responding to two newer cases:
These new lawsuits, by contrast, will require the Department to take an affirmative position on the level of scrutiny that should be applied to DOMA Section 3 in a circuit without binding precedent on the issue.   As described more fully below, the President and I have concluded that classifications based on sexual orientation warrant heightened scrutiny and that, as applied to same-sex couples legally married under state law, Section 3 of DOMA is unconstitutional.
One of those lawsuits, Windsor vs United States, would ultimately make it to the U.S. Supreme Court, with the House Bipartisan Advisory Group, under the direction of Speaker Boehner, intervening in the Justice Department's stead. On June 26, 2013, the U.S. Supreme Court struck down Section 3 of the Defense of Marriage Act as unconstitutional.
TODAY'S BIRTHDAY:
140 YEARS AGO: Gertrude Stein: 1874-1956. Her legacy is, well, complicated. On the one hand, she was undeniably the embodiment of a life of art, and the art of life. The novelist, poet, and art collector literally defined — and named — the "Lost Generation" of illuminati who frequented the Parisian salons of the early twentieth century. Her art collection was particularly bold, including works by Renoir, Matisse, Picasso, Gauguin, Cézanne, Toulouse-Lautrec, and many other notable impressionists, post-impressionists and other contemporary artists. In 1903, she wrote one of the first personal coming-out stories in her autobiography, Q.E.D.
, although it wasn't published until 1950, four years after her death. Her longtime relationship with Alice Toklas (see Apr 30) however was nobody's secret. They met in 1907 and remained together for the rest of Stein's life. Ernest Hemingway, who himself was among the glitterati at Stein and Toklas's salons, wrote of Toklas as Stein's wife, and remarked that when Hemingway and his wife visited, Stein and Hemmingway would visit together and leave the "wives" to chat with each other.
But if the pre-war year brought out the best of Stein's contributions to the arts, her politics during World War II brought out the worst. Her politics always included progressive feminism and anti-patriarchal ideals, but she was also, simultaneously, stridently conservative and reactionary. She hated F.D.R. and publicly supported Generalissimo Francisco Franco during the Spanish Civil War. In 1934, she told the New Yorker that Hitler deserved the Nobel Peace Prize. When Hitler invaded France, she became a supporter of the Vichy leader Philippe Pétain. She agreed to translate Pétain's speeches into English, and she wrote an introduction comparing him to George Washington. All this, despite Stein's Jewish parentage. Some have defended her support for Vichy France as a tactic to preserve her own life, yet Stein continued to praise Pétain after the war.
That praise however didn't last long. Stein died in 1946 from stomach cancer at the age of 72. Toklas survived her by another twenty-one years. They are buried next to each other in Père Lachaise Cemetery in Paris.
Randolfe Wicker: 1938. Charles Gervin Hayden, Sr., read Charles Gervin Hayden, Jr.'s diary one day during his son's freshman year in college, and discovered that his only son was gay. "Fortunately," the son later recalled, "he went to a decent psychiatrist who told him I would probably be gay all my life." When the father later confronted his son, the father gave his assurances that all he wanted was for his son to be the best-adjusted homosexual he could be. And when the son told his father about his intention to become a gay activist, the father only asked for one favor: "Just don't involve my good name." As Randolfe Hayden Wicker recalled, "How could I refuse such a 'reasonable' small request from a father who, while not close emotionally, was someone who put the needs of his wife and his child ahead of his own?"
Wicker was outspoken from the beginning. While attending the University of Texas at Austin, he came across a copy of ONE magazine, where he learned about the New York City chapter of the Mattachine Society. In 1958, he moved to New York and set to work drumming up publicity for the group, when he took it upon himself to print up fliers and plastering them all over Greenwich Village announcing a Mattachine talk called "Homosexuality and the Law." Even though a record-breaking 300 people showed up, neither the lawyer giving the talk nor the Mattachine leadership appreciated Wicker's publicity stunt. Arthur Maule, the Mattachine's president, later recalled, "We didn't know what to make of Randy Wicker. …He was, let's say, a disturbing acquisition for the movement."
Wicker's arrival on the scene marked an important transition from the more conservative approach to gay rights among the older generation and the more direct tactics of the emerging younger generation of "radicals." To get out from under Mattachine's reticence, he founded a one-man group he called the "Homosexual League of New York," which gave him the credibility to approach media outlets and create the kind of publicity that the Mattachine Society was reluctant to do. His 1962 appearance on a ninety-minute program on radio station WBAI with several other gay men to talk about what it was like to be gay (see Jul 15) soon drew the attention of The New York Times, the Herald Tribune, Newsweek, and Variety to Wicker's "League" and to Wicker himself.
Thanks to that publicity, Wicker became one of the most visible gay personalities in New York, a visibility that was extended in 1964 when he appeared in WABC's The Les Crane Show (see Jan 31). Later that year, Wicker's "League" organized the very first gay rights picket in the United States when he and his League protested in front of the U.S. Army's Whitehall Induction Center over the army's failure to keep gay men's draft records confidential (see Sep 19). And where the New York Mattachine Society was still hesitant to take on psychiatry's indictment of gay people as mentally ill (many argued that they should "wait until more research had been done before we decide to take a stand"), gay rights activist Jack Nichols remembered that Wicker challenged the mental health establishment head on and was "adept at making the statures of shrinks shrink noticeably."
Wicker's activism went far beyond media appearances and protests. He made his day-to-day living as "the Button King" of the hippie era. As he later wrote: "By 1964, I'd become a passionate opponent to the War in Vietnam. My best friend's girlfriend nearly died terminating an unwanted pregnancy. Other friends "turned me on to pot" and I'd become naively enamored by it. I joined the anti-war, sex freedom and legalize pot movements. Publishing "issue buttons" was my hobby. "Equality for Homosexuals" was my first big success. By 1967, my hobby had become a lucrative business. I became the 'Button King' of the hippie era."
He sold his buttons out of his East Village head shop, the Underground Uplift Unlimited, and through mail order from ads placed in magazines nationwide. His activism spread accordingly, to civil rights, marijuana decriminalization, censorship, anti-war sentiment, abortion rights, and sexual freedom. His entrepreneurialship was above all else however. By the late 1960s, he identified as a moderate Republican, much to the dismay of the more left-leaning gay activists, and despite his most popular button of 1968 reading "Lick Dick."
Wicker continued to make waves all his life. He became a regular contributor for Gay magazine, and then for Screw, where he wrote a memorable article giving detailed instructions on "how to get maximum satisfaction out of sodomy" in an article titled, "Up The Ass Is A Gas". After scientists announced the cloning of Dolly the Sheep, Wicker became a cloning rights activist, arguing that every person's DNA is his or her personal property and that the right to bear one's "later-born identical twin" was a human right. Has no problem if people regard him as a gadfly. He long ago recognized that it was what he was best at:
Anyone who really thinks and speaks for himself makes waves. I've always liked challenging stereotypical thinking. I would have preferred to be a beloved popular political leader. However, I found that required being two-faced and duplicitous. At the minimum being a beloved political leader requires compromising away most of what you believe in to achieve popularity.
Here is a television appearance by Randolfe Wicker on a local Pittsburgh talk show from 1972: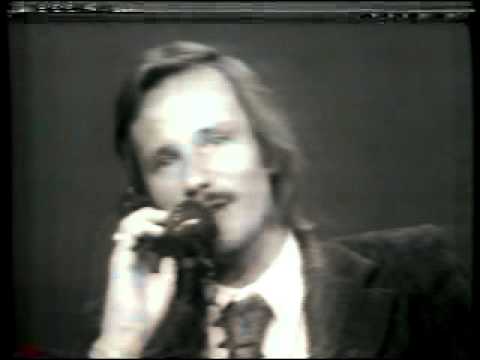 [Additional source: Jack Nichols. "Randolfe Wicker (1938-)." In Vern L. Bullough's Before Stonewall: Activists for Gay and Lesbian Rights in Historical Context
(New York: Harrington Park Press, 2002): 273-281.]
Nathan Lane: 1956. When Lane came out to his mother at age 21, she responded, "I'd rather you were dead." Lane replied, "I knew you'd understand." When a reporter asked if he was gay, Lane said, "I'm 40, single and work a lot in the musical theater. You do the math." While he's been in a few films and television shows, his award-winning work on Broadway is his main calling card, with roles in The Producers, Guys and Dolls, Love! Valour! Compassion!, and A Funny Thing Happened on the Way to the Forum. His big break in film came when he played opposite Robin Williams in The Birdcage. He also reprised his Broadway role for the film version of The Producers.
Lane's successful runs on Broadway have continued with nary a break. Last year, he starred in the title role of The Nance, which is set in a burlesque house in the 1930s. The role earned him Tony and Drama Desk Award nominations, and he won the Outer Critics Circle Award and the Drama League Award for Distinguished Performance.
If you know of something that belongs on the agenda, please send it here. Don't forget to include the basics: who, what, when, where, and URL (if available).
And feel free to consider this your open thread for the day. What's happening in your world?
Comments