Uganda TV Airs MPs' Reactions to Museveni's Promise to Sign Anti-Homosexuality Bill
Jim Burroway
February 15th, 2014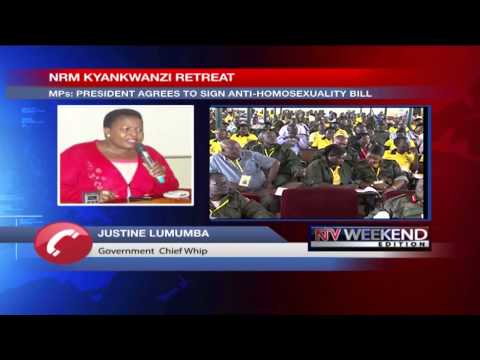 Reactions include that from M.P. David Bahati, who sponsored the legislation in Parliament.
Well, the scientists' conclusion is very clear that homosexuality is not a disease, that it is not an abnormality, there is no definitive … gene that is responsible for homosexuality.
You can read the "scientists' conclusion" here.
Comments