The Daily Agenda for Wednesday, May 28
Jim Burroway
May 28th, 2014
TODAY'S AGENDA:
Pride Events This Weekend: Alkmaar, Netherlands; Asbury Park, NJ; Bergen, Norway; Birmingham, AL; Bradford, UK; Buffalo, NY; Cambridge/Kitchener/Waterloo, ON; Dresden, Germany; Düsseldorf, Germany; Göteborg, Sweden; Guerneville, CA; Karlsruge, Germany; Kiel, Germany; Lorraine, France; Los Ranchos, NM; Nicosia, Cyprus; Oxford, UK; Queens, NY; Santa Cruz, CA; Washington, DC; Winnipeg, MB.
AIDS Walks This Weekend: Beaver Lake, NY; Boston, MA.
Other Events This Weekend: Connecticut Gay and Lesbian Film Festival, Hartford, CT; Film Out San Diego, CA; Inside Out Toronto Film Festival, Toronto, ON; AIDS Life Cycle, San Francisco to Los Angeles, CA.
TODAY'S AGENDA is brought to you by:

The Daughters of Bilitis' official magazine The Ladder first appeared in October, 1956 as a twelve-page typewritten, mimeographed and hand-stapled newsletter. One hundred and seventy-five copies of that first issue were sent out, and from those humble beginnings, The Ladder went on to become first nationally distributed lesbian publication in the U.S. In Different Daughters: A History of the Daughters of Bilitis and the Rise of the Lesbian Rights Movement
, Marcia Gallo wrote "For women who came across a copy in the early days, The Ladder was a lifeline. It was a means of expressing and sharing otherwise private thoughts and feelings, of connecting across miles and disparate daily lives, of breaking through isolation and fear." The Ladder appeared monthly from 1956 until 1970, then every other month until its demise in 1972.
TODAY IN HISTORY:
► 95 YEARS AGO: First Pro-Gay Film Released 1919. The German silent film Anders als die Andern ("Different From the Others") tells the story of a famous concert violinist, Paul Körner (played by Conrad Veidt, who later appeared in Casablanca as Major Heinrich Strasser) who falls in love with his student Kurt Sivers (Fritz Schulz). Both men experience disapproval from their parents, and Körner becomes the subject of a blackmail attempt. The real-life Dr. Magnus Hirschfeld, the famous German sexologist and gay-rights advocate (see May 14), makes several cameo appearances in the film. In one scene, he explains to Körner's parents that their son "is not to blame for his orientation. is not wrong, nor should it be a crime. Indeed, it is not even an illness, merely a variation, and one that is common to all of nature."
Hirshfeld's appearances appear directed more toward the audience than the characters he's speaking to. In one flashback scene, when Körner first meets Hirschfeld's character after discovering that an "ex-gay" hypnotherapist was a fraud (some things never change), Hirschfeld tells him, "Love for one of the same sex is no less pure or noble than for one of the opposite. This orientation can be found in all levels of society, and among respected people. Those that say otherwise come only from ignorance and bigotry."
The acting is stilted, as is common for that era, and the plot is fairly predictable. Körner reports Bollek for blackmail and has him arrested. In retaliation, Bollek exposes Körner. Both men wind up in court, and both are found guilty, despite Hirshfeld's testimony on Körner's behalf (and another soliloquy for the audience). The judge has mercy on Körner however, and sentences him only to one week. Disgraced and shunned by his family, Körner kills himself. Sivers also tries to kill himself, but Hirschfeld intervenes. "You have to keep living; live to change the prejudices by which this man has been made one of the countless victims. …Justice through knowledge!"
Many prints of the film were burned by the Nazis after they came to power in 1933, and censorship laws prevented its general viewing. Only small fragments of the film survives today. Here is a clip which includes on of Hirscheld's cameos (beginning at 3:10):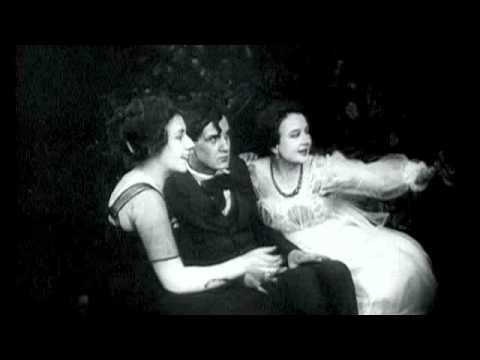 ► Daughters of Bilitis Hold First National Convention: 1960. When Del Martin and Phyllis Lyons co-founded the Daughters of Bilitis in 1955, the tiny group only had eight members (see Oct 19). Five years later, and the Daughters were large enough to hold its first biennial convention at the Hotel Whitcomb in San Francisco. The DoB's press release announcing the convention was met mostly with silence except for a few sprinkles of condescension here and there. The San Francisco Chronicle's smarmy columnist Herb Caen typified the latter when he who wrote, "Russ Wilden, if nobody else, will be interested to learn that the Daughters of Bilitis will hold their nat'l convention here May 27-30. They're the female counterparts of the Mattachine Society — and one of the convention highlights will be an address by Atty. Morris Lowenthal titled 'The Gay Bar in the Courts.' Oh brother. I mean sister. Come to think of it, I don't know what I mean."
The first full day of the convention drew two hundred women to the historic Hotel Whitcomb on Market Street, along with the San Francisco police who checked to make sure the ladies were wearing ladies' clothing. As the Daughters had long emphasized outward conformity in the hopes that it would put larger society at ease, they were already prepared for the "inspection." Del Martin (see May 5) invited the police inside to verify that everyone — well, the women, anyway — were wearing dresses, stocking and heels. After the convention ended, Helen Sandoz (see Nov 2)) ended her report in the DoB's newsletter, The Ladder with a note of thanks to everyone who attended, including those who were undercover: "Thank you, DOB, ABC (California Department of Alcoholic Beverage Control); Vice Squad, professional folk… thank you all for letting us see you and letting you see us."
► Ma Vie en Rose: 1997. The Belgian film Ma Vie en Rose ("My Life in Pink") premiered in France. It's the story of a young child named Ludovic (Georges Du Fresne), who insists that she is a girl and talks of marrying her best friend, a boy who lives next door. When the film opened in the U.S., it received an R rating by the Motion Picture Association of America, even though the film has minimal sexual content, minimal violence, and mild language. Nevertheless, the film was critically acclaimed and won a Golden Globe for Best Foreign Language Film.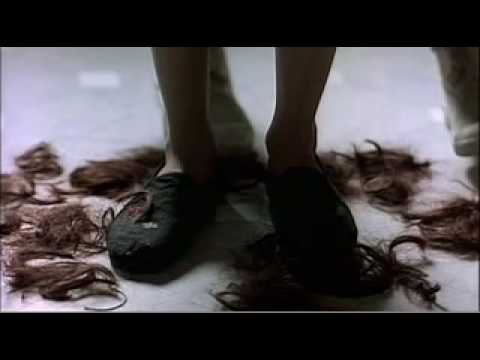 If you know of something that belongs on the agenda, please send it here. Don't forget to include the basics: who, what, when, where, and URL (if available).
And feel free to consider this your open thread for the day. What's happening in your world?
Comments