My existence is not a violation of your rights
Timothy Kincaid
November 3rd, 2010
I am becoming increasingly frustrated by the notion of "balance" that some in the anti-gay industry are espousing.
I support the right of those who believe that homosexual acts are sinful and wish to encourage abstinence to have their voices heard. And those who think that the social acceptance of same-sex couples in society reduces public morality and will lead to social ills should be given the space to present their case.
But the false equivalencies that have been presented lately do not speak to an exchange of ideas, but rather to the assumptions of entitlement to which anti-gay activists think they are due.
The counterbalance to "I wish to advocate for gay rights" is not "you must be kept silent." And there is no moral equivalency between "I wish to live unharmed" and "I wish to beat you to submission." Yet these are not greatly exaggerated from that which we see presented.
Take, for example, Russian gay rights protesters who sued their country in the European Court after being denied the right to assemble. The court found last month that their rights had been violated and ordered that Russia allow for future gay rights demonstrations and assigned compensation.
The response to this decision by the Russian Orthodox Church is astonishing. (Interfax Religion)
"The decision made in Strasbourg essentially constitutes violence against the feelings and morals of the majority of [Russian] society. That will hardly help achieve the stated purpose to cultivate tolerance and achieve accord, mutual understanding and peaceful co-existence," Father Filaret said in an interview with Interfax-Religion.
Peaceful assembly is depicted by the church as "violence against the morals and feelings of society." The real violence enacted against the physical bodies of gay people in Russia was given less concern by the church than the "violence" against anti-gays feelings.
Or take note of the equivalencies assigned by the school board in Howell, Michigan. (Livingston Daily)
On October 20, Jay McDowell wore a purple shirt to class to express solidarity with students who are bullied for being (or being perceived as) gay or lesbian. This led to a discussion about bullying and why it should be opposed.
One student, who had come to class with a Confederate Flag belt buckle was asked by McDowell to remove the item (she did).
In response, a male student declared that he opposes rainbow flags because, "I don't accept Gays. It is against my religion. I am Catholic."
McDowell attempted to explain how "I don't accept" followed by any group was disruptive and when the student refused to back down, suspended him and another student from the class for the day.
As the Michigan Messenger describes it:
That student … and another student, were kicked out of McDowell's Economic class after debating with the teacher about a third student's Confederate flag belt buckle. The student questioned why it was OK for students to wear clothing to support LGBT issues, but not for a student to wear a Confederate flag.
In other words, why isn't "I support" equivalent to "I don't accept"? Shouldn't both positions be given the same prominence and legal and moral weight?
No. Perhaps in some settings, but not this one.
Because the context of the debate was over the bullying of children. And in that context, "I don't accept gays" is an implicit endorsement of bullying of school children. When speaking of bullying, "I don't accept" is a justification for bullying.
Yet the school board found that McDowell violated the rights of these two boys to their free expression and reprimanded him. And in doing so, they made the following comparison:
You also state you routinely do not allow [the Confederate Flag] in your classroom because it offends you, and you personally connect this symbol to a list of oppressions and atrocities. You do, however, allow the display of the rainbow flag, to which some of your students have voiced opposition.
McDowell actually does not display the rainbow flag. (And, indeed, if McDowell did use his class space to advocate for specific (or even general) political positions to the exclusion of other positions, I would agree that this was unfair.) But irrespective of that inaccuracy, consider what it means that the school board administration compared the two:
On one hand the Confederate Flag has a traceable history and an identifiable connection with acts of violence and advocacy of discrimination and intolerance towards people based on their racial and religious identity. In fact, in this particular high school it was linked to a Facebook Hate Group which, in 2009, used the flag as its profile picture and students have been required to remove the symbol from their cars. The Confederate Flag at Howell High was directly connected to a threat against some students.
On the other hand, the rainbow flag is linked with a set of social positions with which some students disagree. At most, it exists as a challenge to the beliefs of some students. But in the minds of this school board administration, a challenge to their beliefs is equivalent to – or worse than – a physical threat against others.
And so they accused McDowell of bullying the students, of denying their right to "not accept" their fellow students. In response to his defense of gay students from being bullied (or "not accepted"), they order him to "cease from engaging in the promotion of your personal social issues."
For refusing to accept statements of intolerance in his classroom, the board accused McDowell of being intolerant.
Nonsense. Contrary to what anti-gay activists claim, tolerance is not defined by the extent to which it allows intolerance to prevail.
But perhaps most troubling is this instruction to McDowell: "Where controversial issues arise, be sure all sides of the controversial issue be explored without emotion and bias." Think back to the originating situation, the reason for McDowell's decision to wear purple: the suicide deaths of a number of gay and presumed-gay children.
What, I wonder, are "all sides" of the "controversial issue" that gay students should not be bullied to death?
More Christians see need to speak out against bullying
Timothy Kincaid
November 3rd, 2010
From Connecticut's MinuteManNewsService:
Two vigils held in Fairfield in the last week have sought to shine light, literally and figuratively, on the tragedy of gay teens who have taken their own lives after being bullied.

One vigil was to be held at Fairfield University Wednesday night after our press time and the other was held in front of First Church Congregational at the corner of Old Post Road and Beach Road last Friday night.

Jennifer Habetz, Youth Minister of First Church, said, "We are morally obligated, in the face of suicide after suicide to work to change the world in which our young people are growing up. And we must do so loudly and visibly, so they know that they are not alone."
Habetz runs a ministry at First Church which seeks to provide a space for kids of all faiths to counteract the messages which say "they are less than acceptable in the eyes of God."
At Fairfield University, their Jesuit heritage called on them to support troubled kids and to give comfort a higher priority than condemnation.
The head of Campus Ministry Reverend Michael Doody, S. J. said, "We don't beat up or demonize people we disagree with. Everyone is entitled to their dignity."

"The sin against that young man (Tyler Clementi at Rutgers) is far more grievous than anything he could have thought of committing," said Doody, who pointed out that the Church also says that drinking too much is a sin.

"The Vigil is being held to raise the consciousness of the University Community," said the priest, adding, "We're all God's people. God doesn't discriminate in His loving."
Shhhhhh. Don't tell the Pope.
Little Rock religious leaders speak out against bullying
Timothy Kincaid
November 1st, 2010
Perhaps one positive result has come from the bald bigotry spewed by Arkansas school-board member, Clint McCance; it seems that some religious leaders have become shocked by McCance's attempts to justify his statements by appeals to religion.
On Friday, several ministers in Little Rock spoke out against bullying and in support of gay and lesbian kids. (Arkansas Times)
The Arkansas Interfaith Alliance, a group of local religious leaders, spoke this morning on the steps of Christ Episcopal Church downtown in support for bullied gay and lesbian teens in the wake of the resignation of Midland School Board member Clint McCance.

The speakers were minister Barbara Jones, Bishop Charles Crutchfield of the United Methodist Church, Ruth Shepherd of Just Communities of Arkansas, Rabbi Gene Levy, pastor Bob Cline of the Universalist Unitarian Church, and former United Methodist Church Bishop Kenneth Hicks. They were backed by other community and religious leaders, including Judge Wendell Griffen and gay and lesbian advocate Randi Romo of the Center for Artistic Revolution.
It's hard to say whether this is but a momentary response or whether this is part of a growing recognition on the part of people of faith that they have an obligation to break the connection between religion and bigotry. Let's hope it is the latter.
It Gets Better: President Barack Obama
Jim Burroway
October 21st, 2010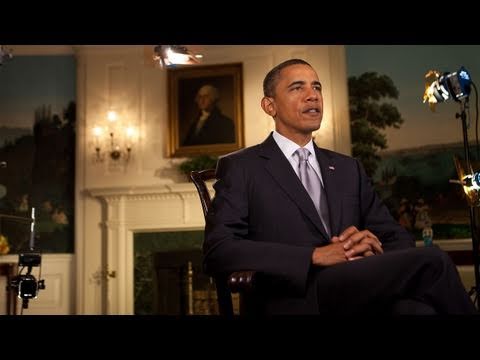 Whatever complaints and irritations the gay community has right now, this video matters. People do still listen to the President in a way in which they don't listen to us bloggers and activists. Yes, people will make potshots at the speech. We're pretty angry over DADT, DOMA and all the other areas of active discrimination that are written into our laws.
And as Alvin McEwen's facebook friend said, "Heck, we can't even thank someone without getting into an argument. "
Well, I'll go ahead and say it anyway: thank you Mr. President.
Read the transcript after the jump
More Videos Like This One, Please
Jim Burroway
October 20th, 2010
From a straight (albeit sometimes questioning) Christian young man:
Warren Throckmorton responds:
This video is a direct challenge to far right observers who believe the distress felt by many young people is due to their sexual orientation. This young man identifies as straight and yet reports repeated harassment due to perceptions that he was gay.
I believe that observation is in rebuttal to people like Tony Perkins, who blamed the recent rash of suicides on the kids' sexual orientation in a Washington Post op-ed. By the way, the controversey over that op-ed continues to reverberate.
Middle School Student Takes a Stand Against Bullying
Jason Cianciotto
October 16th, 2010
An NBC affiliate in California covered this story about 7th grader Marco Melgoza, a victim of anti-gay bullying at his middle school in Madera, CA. Despite efforts made by school administrators to curb the bullying, Marco reports that it is still happening. It's amazing to see youth standing up for themselves with the support of their parents.
Long Island Police Arrest Teens for Bullying
Jim Burroway
October 15th, 2010
Nassau County Police on Long Island have arrested three teens who stomped and kicked another teen on a school bus because they perceived him to be gay. Investigators have learned that the bullying went on for weeks. Police have charged Chase Morrison, 16; David Spencer, 18; Roy Wilson, 16 with felonies as hate crimes:
"Punches, backhand slaps and kicks, the victim retreated to the back of the bus where the defendants followed and continued with the assault," Nassau County Police Det. Lt. John McEwan said.

The trio allegedly stomped on the victim's arms, legs, stomach and thigh, while making disparaging remarks about his sexual orientation.
It also looks like the school system may be held responsible for the attacks as well:
Unfortunately, buses and locker rooms and hallways and playgrounds are fertile fields for bullying," said Alane Fagin of Nassau County Child Abuse Prevention Services. The bus driver and matron are cooperating, being questioned by their supervisors and police, who said it is their duty to immediately report any taunting or bullying on the bus.
I've asked before when will the time come when school administrators and personnel are held responsible for bullying that takes place on their watch. While it's not clear in this case whether school employees ignored the bullying, but it looks like the police are taking the possibility seriously.
A Fierce Advocate from Ft. Worth
Jim Burroway
October 14th, 2010
What do you say we elect Ft. Worth City Councilman Joel Burns our next President?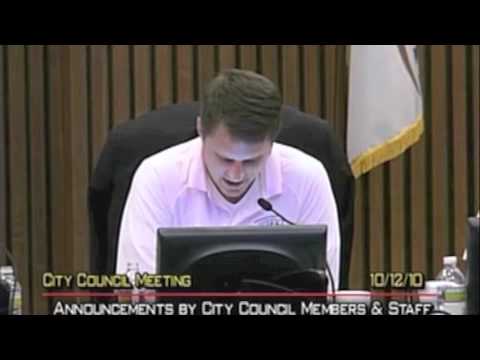 Perez Hilton Swears Off Bullying and Outing
Jim Burroway
October 14th, 2010
The September Suicides have heightened everyone's awareness of the role that bullying and harassment has played in these tragedies. Some, like Focus On the Family and the Family "Research Council" have continued to oppose efforts to end anti-gay bullying and even shifted the blame for the suicides on the victims themselves.
But others are taking a more honorable route by looking at their own behavior to see if there's anything they're doing that is detrimental to the overall climate for gay people or anyone else who is different. Perez Hilton, who has been widely seen as something of a bully himself. He appeared on Ellen Degeneres' program to say that the suicides has been "big wake-up call" call for him to turn over a new leaf.
Read the transcript after the jump
Staten Island Teens Arrested For Bullying
Jim Burroway
October 12th, 2010
At least some local authorities are starting to take bullying seriously:
A Muslim boy says four bullies made his life a living hell in the halls of a Staten Island public school, calling him a "terrorist" and beating him every chance they got.

The victim, a 16-year-old high school freshman, told his father and the police of the constant abuse he endured, prompting the arrests Sunday of his teen tormenters on suspicion of hate crimes.

"[They] punched me in my groin, and I fell to the floor. They started kicking me, and calling me 'You f—in' terrorist,' 'You f—in' Muslim,'" the victim, Kristian, told the Daily News. …"I think I can't go through a year like this again," said the soft-spoken victim.
Dan Savage Has A Bone To Pick With the White House
Jim Burroway
October 11th, 2010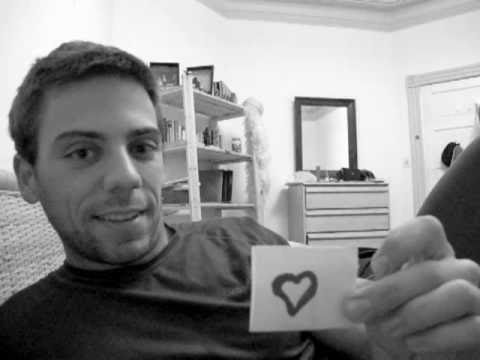 Dan Savage's "It Gets Better" video project, launched in response to what is now being called the "September Suicides," has been so successful that it has maxed out its YouTube channel at 650 videos. So now there is a dedicated web site where the project can continue to grow and flourish.
The phrase "It Gets Better" has become something of a catch phrase, and all kinds of people, famous and obscure, are helping to spread the message. It's really great to see everyone rallying around the kids who really need to hear it. It's become such a popular cause that even the White House has jumped on the bandwagon. To which Dan  Savage responds in his typically demure way.
Seth Walsh's "Daily Gauntlet"
Jim Burroway
October 7th, 2010
The mother of Seth Walsh, the Bakersfield-area teen who committed suicide in response to a daily dose of bullying in school, quietly mourns the loss of her son. She is refusing to speak to the public, as are Seth's friends. But Seth's grandparents have opened up, and the world gets to see just a bit of the incredible kid that we lost:
Judy and Jim still laugh over his tastes. He colored his hair blond on occasion and wore it with a long swoop that partly covered his eyes. Judy took him shopping once, and he went to the girl's department to find pants with tapered legs. He added a vest, and a few months later she noticed the style everywhere.

…He was a gentle child, they say, who preferred to "relocate bugs" rather than kill them, who made sure his younger brother got his share of Easter eggs and who once apologized to a bed of flowers when he picked one and placed it on the grave of the family dog.

But the Walshes realize that Seth's gentleness made him a target, and they recall listening to Wendy (Seth's mother) as she shared her worries about Seth and what he had to endure.

The teasing and bullying began in fourth grade. At first it was because he was different — more comfortable with girls, not interested in sports, neither aggressive nor assertive — and then it was because he thought he was gay. Once classmates found out and the news spread, the abuse became more focused and cruel.

When Judy learned from her daughter that Seth was gay, she became concerned for the challenges that lay ahead of her grandson.

"Life is hard enough," she says, "but this makes it harder."

"Especially in a small town," Jim says.
The Los Angeles Times' profile is a must-read.
Throckmorton: prioritizing the well-being of the kids
Timothy Kincaid
October 5th, 2010
Focus on the Family, and those who fear "the homosexual agenda," tend to oppose anti-bullying programs that include specific curricula which seeks to counter-act anti-gay bullying. They fear that it contributes to the "normalization of homosexuality" and in a perverse distortion of "faith" they give this fear a far higher importance than the physical well-being of the children.
However, Dr. Warren Throckmorton, a conservative evangelical Christian who advocates for a conservative sexual ethic, advises evangelicals to reconsider their priorities (CNN):
As a traditional evangelical, I may have some differences of opinion with my gay friends. However, such ideological differences don't matter to a middle school child who is afraid to go to school.

There are many such children who need adults to care more about their well being than about religious differences. Adults need to focus on common values of respect and civility and take the culture war off the school campus.
Throckmorton reminds fellow Christians that their role in society is to protect the oppressed and that Christians should be part of the solution, not contributing to the problem.
It seems to me that people of faith should lead the way in providing safe and respectful environments for all. To do this, you have to be there and you have to name the problem to solve it.
Let's hope the Church is listening.
It Gets Better: From a BTB Reader
Jim Burroway
October 4th, 2010
Ben Mathis, who comments regularly on BTB, contributed this video to Dan Savage's It Gets Better project: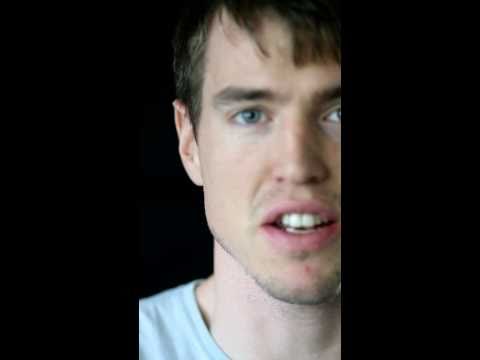 I love BTB readers! You can contribute your message of encouragement and support here.
It Gets Better: From a Divinity Professor
Jim Burroway
October 3rd, 2010
Rev. Stephen Sprinkle is the director of field education and supervised ministry, and associate professor of practical theology at Brite Divinity School, which is an independent school affiliate with Texas Christian University in Fort Worth, Texas. He is also a gay man, and he has a message for you: It gets better.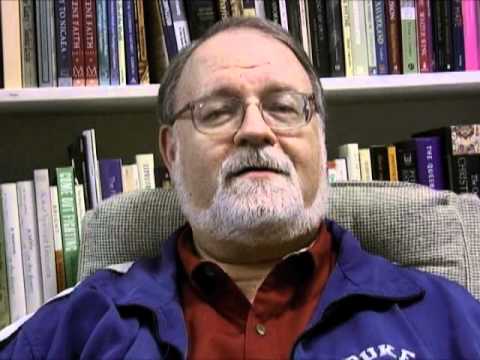 Rev. Sprinke attended the memorial service for Asher Brown over the weekend and wrote about it for the Dallas Voice.
(By the way, my first contact with Rev. Sprinkle came when he emailed me to express his complements for one of my earlier endeavors, Testing The Premise: Are Gays A Threat To Our Children? That was back in 2005 or 2006, when I still wasn't sure exactly where this web site was going — I was still working under the delusion that it would not be a blog. I was and remain grateful for Rev. Sprinkle's words of encouragement and support.)
You can contribute your message of encouragement and support here.