"I Don't Care What You Say": The McCain Remix
Jim Burroway
September 24th, 2010
You knew this was coming, didn't you?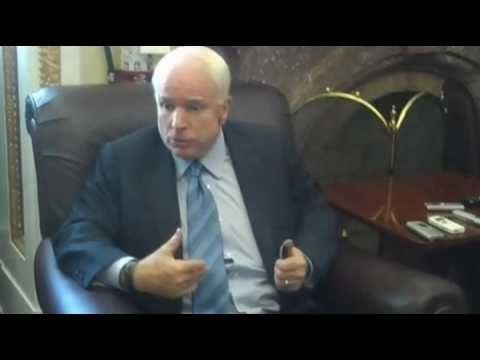 [Via Pam Spaulding]
Neil Patrick Harris and David Burtka expecting twins
Timothy Kincaid
August 15th, 2010
Neil Patrick Harris is on TV. And, by that, I mean that almost literally every time I turn it on, there's Neil. Singing the opening number on the Oscars, judging Top Chef, guest roll in Glee, in the audience for the finale of So You Think You Can Dance, Hosting the Tonys, and, of course, starring in his own sitcom How I Met Your Mother.
But somehow he charms us enough that his ubiquitous presence doesn't annoy. Maybe it's because 20 years ago we loved Doogie Howser. Or maybe it's just that Harris is one of the few child stars that didn't eventually end up driving drunk the wrong way down the freeway.
Whatever it is, Neil Patrick Harris is my generation's feel-good gay. And it doesn't hurt that he's in a long-term relationship with a handsome young man with perfect hollywood-spouse credentials: a part-time actor who doesn't steal the limelight.
Now E! Online is announcing that after six years together NPH and David Burtka are adding to their family.
Neil Patrick Harris is going to have his hands full come fall.

E! News has exclusively learned that the ubiquitous actor and his longtime partner, David Burtka, are going to become the parents of twins, via a beautiful surrogate, this October.
Since coming out publicly in 2006, NPH has been measured in his political advocacy. While he's consistently on the side of equality, he's not taken the most public role.
Now, I'm not one of those guys who thinks that Harris has some obligation to represent our community. His life is his life and it's pressure enough being in the fishbowl without having to be "the gay role model." But like it or not, for many people Harris may be the only gay guy they "know."
And while it's crazy that the world works this way, Harris and Burtka's decision to have kids has undoubtedly given more than a few mid-West housewives the assurance they needed that gay people are just like them. Because look at that nice Doogie Howser, he'll make a good dad.
Perhaps just living his life with dignity and decency is the best form of advocacy that we could ever hope for.
Name That Bar
Jim Burroway
August 10th, 2010
When not inventing drag queen names, my partner and I have a road-trip game where we invent small town gay bar names. Past nominees included Winks, Rumors, Just Friends, Club Innuendo — you get the idea. A Fox News host announced that he would open a gay bar near the proposed "ground zero mosque" (so named even though the mosque is blocks away from ground zero). Andrew Sullivan noted that the bar would need a name, and posted some of his reader's suggestions:
I have to say I'd definitely go into a bar called Jihard. "Who's Your Baghdaddi?" isn't bad either. Infidel-ity is too upscale – that should be a piano bar playing only Gershwin. Halal Sailor: a little retro. Dicka Dicka Dicka should be a sex club. The Sixth Pillar is a little T.E. (but could definitely add a little upper-class English S&M for spice). imam4imam should be a website. Men-R-It is a nice play on minaret, but way too subtle. TGI Thursdays is a classic.
Go here to see his winning bar name. Sully suggests that Anderson Cooper's partner would be the perfect manager.
From whence do our readers hail?
Timothy Kincaid
July 9th, 2010

I'm often amazed when a comment on the site will give a local perspective to what, for me, may be a very distant story. And I'd love to know just how far this site reaches.
I'll update the map above and color in each nation that is represented, so please give us a hello from your part of the world. I'd love to hear from infrequent commenters as well; just a one word comment to tell us what nation you live in would be great.
All the lovers – two interpretations
Timothy Kincaid
June 22nd, 2010
I think we could all use a smile today.
Australian gay icon, Kylie Minogue, has released her new song All the Lovers with a dance beat and a provocative video. (Preview embedded, full video here)
In proof that there's always another way of looking at things, gay glamrock band The Scissor Sisters has reinterpreted the song as country. Somehow it works.
Sir Norman Fry had a better explanation
Timothy Kincaid
May 12th, 2010
In hearing the explanations, clarifications, and charges of defamation from Dr. George Rekers puts me in mind, for some reason, of Little Britain USA's delightful skit involving Sir Norman Fry
Parts two and three are also quite fun.
The Gay Dog
Timothy Kincaid
April 26th, 2010
Thai Spice in Adelaide, Australia has a fast and firm policy about what animals are let in the restaurant. It may be an impromptu policy, but they stand by it.
So when employees misunderstood Ian Jolly's wish to bring in his guide dog, they were adamant: no way was he bringing in a gay dog (Herald Sun)
At an Equal Opportunity Tribunal conciliation hearing on Friday, the restaurant agreed to provide Mr Jolly with a written apology and attend an Equal Opportunity education course, in addition to paying him $1500.

"The staff genuinely believed that Nudge was an ordinary pet dog which had been desexed to become a gay dog," a statement from the hearing said.
What relevance does this story have? None, really. But it did give me an excuse to post this movie poster from 1954.