NY Daily News' wide-eyed expose of NOM
Timothy Kincaid
June 14th, 2011
Okay, it's a little breathless. And, yeah, it could probably be classified as "liberal media bias". (NY Daily News)
A shadowy group run by religious fundamentalists is bankrolling a pitched crusade against same-sex marriage in New York.

Secretive and flush with cash, the National Organization for Marriage is igniting a culture war as it battles Gov. Cuomo and Mayor Bloomberg in their campaign to legalize gay wedlock.
But that is the way that thePost writes and, well, it's the facts ma'am. As ooky-spooky nefarious as it sounds, they're spot-on:
"They came into the state with a big splash," said civil rights lawyer Evan Wolfson, president of Chelsea-based Freedom to Marry. "They're basically just a shell group that exists to funnel money into anti-gay causes from a small set of secret donors."
Some day we will know exactly which super-rich Catholics are using NOM as an intermediary in their effort to finance the institutionalization of Catholic Doctrine into civil law. But in the meantime, New Yorkers need to know the truth about NOM and their purpose. Even if it is a bit over the top in style.
[Ugh…. No, this was not a NY Post article. It's the Daily News]
New Hope for NY Marriage
Timothy Kincaid
June 13th, 2011
The man who tells you that he can predict what Albany will do is either a fool or a liar. However, there is some very promising last-minute news out of New York. First, the NYTimes tells us that the last Democratic Senator holdouts (other than Sen. Diaz) have pledged support:
The three Democratic senators — Joseph P. Addabbo Jr. and Shirley L. Huntley of Queens and Carl Kruger of Brooklyn — all voted against the measure in 2009, when it failed by a wide margin. Their switch to the yes column leaves all but one Senate Democrat supporting same-sex marriage — and the fate of the legislation in the hands of the Republican majority in the chamber.
This brings the total support count among Democrats to 29. The bill needs the support of at least 3 Republicans to reach the 32 majority. But the New York Post reports that this may be more than possible.
Seven or more Senate Republicans have signaled Gov. Cuomo that they're ready to legalize same-sex marriage, more than enough to put the controversial and historic measure over the top this week, The Post has learned.

A highly knowledgeable Senate insider said yesterday that "far more of the [GOP] members are in play than anyone realizes, including some surprising names from conservative upstate areas."

Among the unexpected potential Senate Republican "yes" votes, insiders say, are Kemp Hannon of Nassau County, Charles Fuscillo of Suffolk County, Betty Little of Glens Falls, Andrew Lanza of Staten Island, Greg Ball of Putnam County, James Alesi of Rochester, and Roy McDonald of Rensselaer County — all of whom helped defeat gay marriage when the vote was held in December 2009.
Of course, all of that can change in a heartbeat.
UPDATE: Republican Senator James Alesi has confirmed that he will vote for marriage
"I am doing this on my own initiative. I really am not down here because I have been guaranteed that we will have enough votes to pass this. It is my hope, not just here in New York State, but all across the nation that if a Republican senator can stand before his constituents and say that he supports marriage equality, that he supports equality for all Americans without regard for their gender or their sexual preference that we can start here in New York State and look at it as is a national initiative that America is for Freedom and equality."
Bloomberg's single issue advocacy
Timothy Kincaid
May 17th, 2011
Mayor Bloomberg flew to Albany today to lobby Republican New York State Senators to vote for marriage equality. The New York Times wrote about his trip.
I just got goose bumps.
The visit by Mr. Bloomberg, who has been among the biggest donors to Senate Republicans in recent years, came as lawmakers and same-sex marriage advocates begin a monthlong push to muster the small number of Republican votes needed to win approval of same-sex marriage in the Republican-controlled Senate.
…
In pledging to support senators who back same-sex marriage — "no matter where they stand on any other issue," the mayor said — Mr. Bloomberg is dangling a potent political carrot: his money and muscle in the next election.
I can't recall a straight politician of Bloomberg's stature – in any party – ever basing the allocation of their considerable financial support and influence solely on a pro-gay position. Ever.
Queer Rising continues its self-absorbed media-hungry approach to activism
A Commentary
Timothy Kincaid
May 17th, 2011
Successful activism walks a fine line. If you get too cautious, you end up making excuses for the status quo, placing "alliances" ahead of goals, and end up as a politician rather than an advocate. To my way of thinking, some of our established organizations have gone way too far down that road.
On the other extreme, reckless actions that are not well thought out can have both immediate and long-term costs, some of which are catastrophic. Groups that come from an "I'm right so f*ck you" arrogance may place pissing people off as their highest goal without considering (or caring about) the consequences of their actions.
And when you have individuals or organizations that are in love with seeing their name in print, be it on a White House cocktail invitation or the screaming headlines of the New York Post, priorities are almost certain to become muddled. The goal becomes more about "visibility" than about what that visibility is supposed to accomplish.
It has become increasingly evident to me that Queer Rising, a small new activism collective, falls in the latter category. They are fond of public display, but seem to have little to no actual knowledge about what they are protesting and even less interest in finding out. Queer Rising's sole objective appears to be getting their name in the newspaper.
I first became aware of Queer Rising back in March of last year when they lent their voice to the movement in opposition to DADT… and in opposition to HRC. While I have my concerns about HRC's efficacy, I see little value in taking it to the streets.
Then in July when the National Organization for Marriage's Tour of Empty City Plazas came to Providence, RI, a few Queer Rising members from New York decided to storm the stage and have a screaming match with Brian Brown. Who cares if the picture of angry screaming activists on someone else's turf was was widely published by NOM? Who cares if we are now trying to appeal to the good will of Rhode Island legislators for relationship rights?
In March of this year, Queer Rising was back for some more media attention. This time they blocked traffic during New York's morning commute to protest for the right to marry. Or do bad drag. Or something. But whatever "message" they were purportedly trying to relay, it was clearly secondary to their stated goals of "drag visibility". Who cares if commuters now link marriage rights with fright wigs and stilettos?
This isn't to say that they don't have a flair. Bringing a cardboard cut-out of Senator Rev. Ruben Diaz dolled up in drag along with them on the AIDS Walk for photo-ops certainly drew attention (though I'm not sure how it squares with "drag visibility".) And there is not only a place, but a necessity for those who are willing to confront the establishment, to challenge authority, and to behave outlandishly.
But Queer Rising seems, overall, to lack the wisdom and perspective to know when an action is going to achieve a goal and when it will only be a burden on the rest of the community. And again they have confirmed my estimation.
New Yorkers United for Marriage (a coalition of Empire State Pride Agenda, the Human Rights Campaign, Freedom to Marry, Log Cabin Republicans and Marriage Equality New York) has been working hard to achieve marriage equality in New York this year.
These are all serious organizations. And while some may at times put alliances ahead of achievements, I have great respect for a few of them. The visibility they seek has less to do with being either a chummy insider or an angry outsider and more to do with achieving tangible goals.
And tangible goals have been achieved. The Republican leadership in the Senate has promised to allow a vote to come up and not to punish Republicans who vote in favor of marriage (and the majority of funding has come from powerful high-level Republican donors). Democratic Governor Cuomo has made marriage equality a hallmark of his administration and is actively courting Senators. And while the Conservative Party has made a no vote on marriage to be a litmus test for their support, the Moderate Party leader has endorsed the change.
None of which seems to have been noted by Queer Rising.
Deciding to ignore those who have been working the hardest on this issue, Queer Rising came up with a unique political theory of their own. (WSJ)
But the group pushing for gay, lesbian, bisexual and transgender rights says Cuomo isn't mustering support among lawmakers behind the scenes.

Allen Roskoff, speaking for Queer Rising Tuesday, says that if Cuomo doesn't get the bill passed as promised, then he was only paying "lip service" to gay rights.
And they know that because… well, because they made it up. Who cares if the Wall Street Journal sees this as "a crack in the united effort to legalize gay marriage"? Who cares if New Yorkers United for Marriage now have to heal rifts created by this act? Who cares even if marriage becomes legal?
Queer Rising got their name in the paper.
Viva Visability!!
Wealthy New York Republicans Back Marriage Equality Push
Jim Burroway
May 14th, 2011
The New York Times this morning reports that wealthy Republican New Yorkers, some of them quite conservative otherwise, have donated more than $1 million to LGBT advocacy groups to fund their push for marriage equality. The donations already make up about two-thirds of the state's same-sex marriage fundraising, far outstripping donations from Democratic and liberal sources.
New York mayor Michael Bloomberg has given $100,000 and will host a fundraiser among his well-connected friends. Donations have come in from top Republican donor and hedge fund manager Paul Singer, who is one of the most generous GOP donors in the country. He also has a gay son who married in Massachusetts. Singer has personally donated $425,000 and solicited an additional $500,000 in donations. Financiers Steven Cohen, Daniel Loeb and Clifford Asness have donated. Asness explains:
"I'm a pretty straight-down-the-line small-government guy," said Mr. Asness, who described himself as a libertarian who favored less government intrusion in both markets and personal affairs. Mr. Asness, a frequent Republican donor, has praised Tea Party activists on his blog and last year attended a conference of right-leaning donors held by Charles and David Koch, among the leading conservative philanthropists in the nation.

"This is an issue of basic freedom," Mr. Asness said.
A very important, very timely endorsement
Timothy Kincaid
May 4th, 2011
A New York newspaper has endorsed the push for marriage equality in New York State:
Homosexuality is a human reality. Most New Yorkers have a friend, colleague or relative gay. It's time to give these people the opportunity to develop family and community building. Our government should not be in the business of telling people who fall in love or marry.

We expect our senators to act boldly this time, to put their religious beliefs and political interests aside, and really work for all New Yorkers. Our children and grandchildren will remember this legacy and will be grateful.
A bit old hat, really. And is it all that surprising that a NY newspaper endorses same-sex marriage?
But this endorsement is different. Because it actually reads:
La homosexualidad es una realidad humana. La mayoría de los neoyorquinos tienen un amigo, colega o pariente gay. Es hora de darles a estas personas la oportunidad de desarrollar familia y construir comunidades. Nuestro gobierno no debe estar en el negocio de decirle a la gente de quien enamorarse o con quien casarse.

Esperamos que nuestros senadores actúen valientemente esta vez, que pongan sus creencias religiosas e intereses políticos a un lado, y que realmente trabajen para todos los neoyorquinos. Nuestros niños y nietos recordarán este legado y se lo agradecerán.
and comes from El Diario La Prensa, the largest and oldest Spanish-language daily newspaper in New York City. And it comes a week before State Senator Rubin Diaz holds his rally of Hispanic evangelicals to demand that gay couples remain disadvantaged.
Diaz has tried to appeal to identity politics in his fight for inequality, seeking to equate Hispanic ethnicity with anti-gay animus and give it a sheen of defensibleness based on culture. El Diario's editorial destroys that illusion.
Gay Men Targeted in NYC
Jim Burroway
April 29th, 2011
The New York Post reports that "teams of thugs" are targeting gay men as they leave the bars in New York's West Village. Police report that at least five men were mugged in five separate incidents between April 11 and 27, some within a stone's throw from the historic Stonewall Inn. All of the victims were mugged while leaving a bar alone. The Village Voice reports that Police believe the gang may be as large as five people, although they may work in smaller crews. Police have released grainy photos of two of the suspects.
Bush twin endorses marriage equality
Timothy Kincaid
January 31st, 2011
Barbara Bush, one of George W. Bush's daughters, has recorded an endorsement for marriage equality. (NYTimes)
Ms. Bush, 29, has taped a video calling on New York to legalize gay marriage. A bill to do that was defeated in the state in 2009. She describes the issue as a matter of conscience and equality.

"I am Barbara Bush, and I am a New Yorker for marriage equality," she says in the brief message, sponsored by an advocacy group. "New York is about fairness and equality. And everyone should have the right to marry the person that they love."

The video ends with Ms Bush, who lives in Manhattan, imploring the state's residents to "join us."
Barbara joins her mother, Laura Bush, and Cindy and Meghan McCain in taking a public stance in favor of marriage equality. This visibility is of tremendous importance as it gives elected Republicans, especially women or younger representatives, visible examples of "good Republicans" who support equality and helps break down partisan presumption on the issue. In New York, we very much need the vote of some Republicans in the Senate.
UPDATE: Here's the video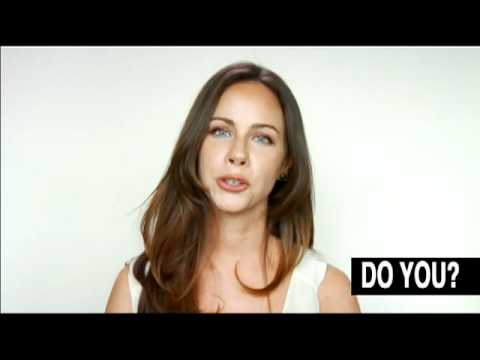 New Yorkers strongly support marriage equality
Timothy Kincaid
January 27th, 2011
Quinnipiac has released its latest survey and support for marriage equality in the state of New York is at an all-time high. Nearly 20% more New Yorkers support state-recognized same-sex marriage than oppose it.
By the highest margin ever, 56 – 37 percent, New York State voters support legislation allowing same-sex couples to marry, according to a Quinnipiac University poll released today.
And while support is not homogeneous by party, geography, and gender, it is becoming more so and the latest figures should encourage some bi-partisan support on this issue. Only slightly more than half of Republicans polled stated their objection to equality, while two in five are supportive:
69 – 25 Democrats
41 – 52 Republicans
55 – 39 Independent
Couple recognition, state by state
Timothy Kincaid
December 1st, 2010
Upon the governor's signature, Illinois will become the second state that is currently offering civil unions to same-sex couples. The status of the various recognition mechanisms is as follows:

Marriage on the same terms as heterosexual marriage – 5.1% of US Population:
Massachusetts
Connecticut
Iowa
Vermont
New Hampshire
District of Columbia

Civil Unions – a rights except the name – 7.1% of US Population:
New Jersey
Illinois
Domestic Partnerships will all the rights except the name – 16.3% of US Population
California
Oregon
Washington
Nevada
Limited recognition of same-sex couples – 6.2% of US Population
Hawaii – Reciprocal Benefits
Colorado – Reciprocal Benefits
Wisconsin – Domestic Partnerships
Maine – Domestic Partnerships
Maryland – Domestic Partnerships
In addition, the states of Maryland and New York (6.4% of US Population) will give full recognition to same-sex marriages conducted where legal. Rhode Island may possibly do so also (it's a bit uncertain) and offers unregistered Domestic Partnerships with a scant handful of rights.
Also, there are dozens of cities offer some form of recognition and protection for same-sex couples.
Marriage update – around the states
Timothy Kincaid
November 29th, 2010
The 2010 election has changed the dynamic in a few states and presents both opportunities and challenges for supporters of marriage equality. Here are how I see the current landscape:
Hawaii – Neil Abercrombie, the newly elected governor of Hawaii, is a strong advocate for civil unions. Earlier this year the legislature overwhelmingly approved a civil unions bill and such a bill is likely to be presented again.
Illinois – it is expected that the state legislature will vote this week on a civil unions bill during a lame-duck session. There is adequate support in the Senate, but the House vote is uncertain. Should it pass, Governor Pat Quinn, a strong supporter who was just reelected, will sign the bill. This bill seems to be taking on the impression of a Catholic v. Protestant fight, with NOM and the Catholic Bishop serving as the public face in opposition to civil unions, while a great many Protestants ministers have endorsed the bill.

Minnesota – Mark Dayton holds a lead in the governor's election over anti-gay Tom Emmer, but the election will not be determined until a recount is completed. Republicans took control of both houses of legislature, so no pro-equality bills are expected; but if Dayton is confirmed there also will be no anti-equality bills either.
The one concern might be that Republicans could try and put a constitutional amendment on the 2012 ballot that bans both marriage and civil unions. While that may seem like a great idea to anti-gay activists, Emmer ran a homophobic campaign designed to appeal to those who oppose marriage equality and it does not appear to have been successful. I think it likely that an anti-marriage amendment would pass, but anti-civil unions may be too much, and it is becoming increasingly more risky for anti-gays to make such assumptions. Additionally, attitudes can change dramatically in the next two years.
Meanwhile, three couples are suing the state claiming that laws restricting marriage to opposite-sex couples violate the state constitution. Today, a judge rejected the request of the Minnesota Family Counsel to intervene:
"The Council's alleged injuries would occur solely due to its sincerely-held belief that principles rooted in its interpretations of religious texts are best for the well-being of children and families, and that marriage only between one man and one woman accords with these principles," wrote Minnesota Fourth District Court Judge Mary S. DuFrense (PDF). "The Court certainly understands that the Council feels strongly about the social issue of same-sex marriage. Strong feelings, however, do not establish a legal interest in a lawsuit."
Iowa – after three Supreme Court Justices were denied confirmation, anti-gay activists were celebrating. But as the Senate majority leader has committed to blocking any changes to the Iowa constitution, it is unlikely that marriage will be reversed.
New Hampshire – NOM is crowing that anti-marriage activists have taken over both houses. However, my analysis suggests that any reversal of marriage equality is unlikely. While Republicans took a veto-proof majority, a significant number have already voted against any repeal of the law.
Maine – Republican Paul LePage was elected governor, effectively eliminating any forward movement on marriage equality. However LePage supports the current domestic partnership laws so things will remain status quo for a while.
New York – this one is a big question mark. Incoming Governor Cuomo has promised to get marriage legalized. And after the last vote, state legislators have discovered that "things as they are" may well be the most dangerous position to hold; gay activists refused to play the "any Democrat is better than a Republican" game and set their sites on defeating anti-marriage votes.
Going by last year's vote count, the current best case scenario is that we are three votes shy of what we need (there are still some undecided elections). However, this time our side is taking to the airwaves to drum up public support, and polls show that New Yorkers support marriage equality. What was a party-line vote last year may well be viewed this year in terms of tolerance and New York values and there may be an entirely different dynamic.
Rhode Island – Former-Republican Lincoln Chafee, who ran as an Independent, beat both the Democrat and the Republican candidates to take governor of the tiny state. And one of his first actions was to inform NOM that their opinion on marriage was not of any value to him. Rhode Islanders support marriage equality, and with Chafee's backing there is a good chance that RI will be the next marriage state.
Maryland – another contender for next marriage state, Maryland did not suffer party reversal. A plurality of voter support marriage equality, and gay State Sen. Richard Madaleno is guardedly optimistic that marriage will be voted in, perhaps as early as January.
His optimism stems from a number of developments on Election Day 2010, some of which ran absolutely counter to national trends. In the Maryland Senate, Democrats actually expanded their majority to a 35-12 advantage over Republicans. And some Democrats who lost their seats did so in primary fights with more progressive challengers, many of whom vowed to be even stronger champions for marriage equality.
And, of course, all of the above could be impacted by Perry v. Schwarzenegger should the courts find that marriage laws which restrict gay people from participation are contrary to the Due Process or Equal Protections clauses of the 14th Amendement.
Not a good night for NOM
Timothy Kincaid
November 2nd, 2010
The Republicans picked up significant gains in the midterm election, gaining control of the House of Representatives, and bringing the Senate to within a few votes. This is not good news for the prospect of having issues of inequality addressed in the next two years.
However, this change in the direction of power was not a mandate for social conservatives. Indeed, it was those Republicans who made the most of their socially conservative credentials who fared least well. Christine O'Donnell lost miserably, as did Tom Tancredo, while Tea Party and Republican candidates that minimized or refused to discuss their positions on social issues attracted support.
But no indicator seems to have been more consistent this election than the extent to which a candidate was supported by the National Organization for Marriage. If you were a Senatorial or Gubernatorial candidate whom NOM supported, it seemed to be the kiss of death.
In New Hampshire, NOM has ran an anti-Lynch campaign for two years, and has ratcheted up the anti-Lynch television ads going into the election. Lynch just won his fourth consecutive election, a feat not accomplished for the past 200 years.
In California, NOM sponsored a bus tour for senate candidate Carly Fiorina, encouraging Latino voters to "vota tus valores". Not only have the networks called this election for Barbara Boxer, Latinos found Fiorina's valores not to be their valores by two-thirds.
NOM sued the state of New York in hopes of running anonymous ads in favor of Carl Paladino. Paladino's homophobia sunk his campaign and he ended up pulling but 35% of the vote leaving Cuomo – a marriage support – one of the strongest winners of the night.
In Minnesota, NOM ran radio ads for Tom Emmer claiming that "Mark Dayton and Tom Horner want to impose gay marriage with no vote of the people." Although Minnesota has not been called, Dayton is 7% ahead of Emmer with 85% of the vote counted.
This kiss of death is consistent with results of NOM's electioneering in the District of Columbia during their primary. It would seem that using gay couples as a fear tactic seems to have peaked and dissipated.
This is not to say that NOM will not have any causes for celebration. The efforts to reject three supreme court justices in Iowa who were part of the unanimous decision to recognize gay Iowans as protected by the state Constitution, appears to have succeeded. Each appears to have only 46-47% support. Expect NOM to claim this as a clear mandate that the "people of Iowa have spoken" and that they don't like their gay neighbors so much. NOM was not, however, successful in their effort to oust the Polk County judge who first found for marriage equality.
And NOM's very own Andy Pugno – the attorney for the Prop 8 campaign – is running for state assembly in California's 5th Assembly district. At present the vote is too close to call.
All in all, while NOM's vindictive smearing of the Iowa justices may have proven effective (and may well prove to bring a chilling effect to future legal battles), we can say that they were big losers tonight.
UPDATE: 10:28 pm PST. LA Times:
With more than half the votes counted, Democrat Richard Pan holds a 51% to 45% lead over Republican Andy Pugno in a seat currently held by Republicans.
Not only may Pugno's repugnant attack on gay couples have cost him the 5th Assembly seat, it may actually move the Democrats in CA closer to a supermajority. NOM must feel so proud.
Long Island Police Arrest Teens for Bullying
Jim Burroway
October 15th, 2010
Nassau County Police on Long Island have arrested three teens who stomped and kicked another teen on a school bus because they perceived him to be gay. Investigators have learned that the bullying went on for weeks. Police have charged Chase Morrison, 16; David Spencer, 18; Roy Wilson, 16 with felonies as hate crimes:
"Punches, backhand slaps and kicks, the victim retreated to the back of the bus where the defendants followed and continued with the assault," Nassau County Police Det. Lt. John McEwan said.

The trio allegedly stomped on the victim's arms, legs, stomach and thigh, while making disparaging remarks about his sexual orientation.
It also looks like the school system may be held responsible for the attacks as well:
Unfortunately, buses and locker rooms and hallways and playgrounds are fertile fields for bullying," said Alane Fagin of Nassau County Child Abuse Prevention Services. The bus driver and matron are cooperating, being questioned by their supervisors and police, who said it is their duty to immediately report any taunting or bullying on the bus.
I've asked before when will the time come when school administrators and personnel are held responsible for bullying that takes place on their watch. While it's not clear in this case whether school employees ignored the bullying, but it looks like the police are taking the possibility seriously.
Eleventh Man Arrested In "Wolf Pack" Attacks
Jim Burroway
October 15th, 2010
The circle of suspects continue to widen in the vicious gang attacks against two 17-year-old gay youths and a 30-year-old gay man in the Bronx to weeks ago.  Luis Garcia, 26, who police say wrapped a chain around his fist and beat the 30-year-old man, is the eleventh arrested suspect in what's being called the worst gay hate crime in New York City in memory. Garcia will be arraigned in Bronx Criminal Court today.
Cuomo promises marriage equality
Timothy Kincaid
October 14th, 2010
Andrew Cuomo, the Democratic candidate for NY Governor could have a lock on the gay vote simply by not being homophobic loon Carl Paladino. So it's nice to see him actually make promises to the community. (Daily News)
"I don't want to be the governor who just proposes marriage equality. I don't want to be the governor who lobbies for marriage equality. I don't want to be the governor who fights for marriage equality. I want to be the governor who signs the law that makes equality a reality in the state of New York," said the Democratic nominee.
Sounds good to me.