Larry King Speaks Up For Lawrence "Larry" King
Jim Burroway
April 23rd, 2008
Mark Malkin talked to GLSEN president Kevin Jennings about Larry King's Public Service announcement:
GLSEN president Kevin Jennings tells me that King immediately agreed to participate when they contacted him. "Larry King helps us reach the kind of mainstream audience he speaks to every night," Jennings said. "I don't necessarily see this as a YouTube phenomenon, but I see this reaching a much more traditional audience."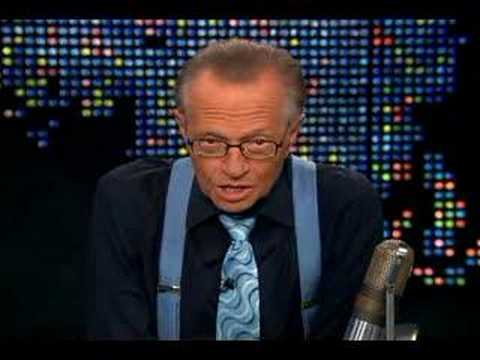 Here's the transcript:
A fifteen year old boy sat in his first period English class in Oxnard, California on February 12th. At 8:15 am, a fourteen year old walked into the computer lab and shot the fifteen year old twice in the head, and he died days later.

His name was Lawrence King and he went by Larry, and he was murdered for being gay.

Larry King and I share more in common than just our names. We both believe that all students should be free to be themselves without the fear of name calling, bullying or harassment.

Hundreds of thousands of students will take a vow of silence on April 25th as part of the twelfth annual National Day of Silence. They'll honor the memory of fifteen year old Larry King and the countless other students who've had their voices taken from them simply because of their sexual orientation or gender expression.

Please join me in supporting the day of silence because every student deserves to feel safe in school.
Comments