Who Is Behind Arizona's Marriage Amendment?
Jim Burroway
August 6th, 2008
This woman: Cathi Herrod, president of the Center for Arizona Policy. CAP is an official state policy council of Colorado Springs-based Focus On the Family.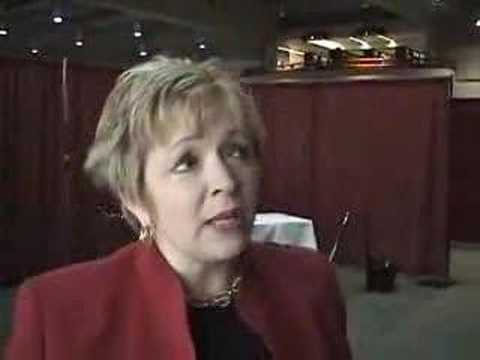 This is the lobbyist who Arizona Senate President Timothy Bee (R-Tucson) denounced from the Senate dias — just before he crumpling himself under the pressure and casting the deciding 16th vote to put yet another anti-marriage amendment before the voters. Arizonans already said no to a previous attempt in 2006. Herrod didn't like that answer, so she's trying again for 2008.
Here's shorter video featuring Cathi Herrod. Notice the message discipline. You can help to defeat Arizona's Prop 102 here.
[Hat tip: Tucson Observer]
Comments