NOM's New Ad is Unimpressive
Timothy Kincaid
April 30th, 2009
The National Organization for Marriage has released their new ad starring Carrie Prejean, Miss California. Let's take a look at it: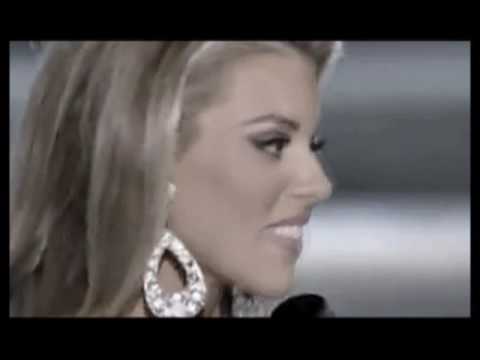 When asked a question about same-sex marriage, a young contestant answers honestly.

Carrie Prejean: "I believe that a marriage should be between a man and a woman, no offense to anybody out there. That\'s how I was raised and that\'s how I think that it should be between a man and a woman."

She is immediately attacked.

Perez Hilton: "She\'s a dumb BEEP, OK?"

When a pro-marriage group expresses concerns about how same-sex marriage will impact religious groups, they are called liars and bigots.

Joe Solmonese: "It is no longer palatable in this country, OK, to be an outright bigot. If you want to deny us these rights you need to do it by lying and misrepresenting"

Gay marriage activists attack people for supporting marriage because they don\'t want to debate the consequences of same-sex marriage. They want to silence opposition.

Some of the nation\'s foremost scholars warn that gay marriage can create widespread legal conflicts for individuals, small businesses and religious organizations.

Please help support marriage with your donation.
Here are the problems I see with this ad:
1. It relies on old and trivial news. By now everyone has seen the little tiff between Carrie Prejean and Perez Hilton. And while some may sympathize with Carrie, it's hardly the sort of incident upon which to base a significant political position.
2. It gives voice to NOM's opposition. When your dear friend indignantly says, "she called me FAT!!", it may not be admirable but the very first thing you automatically do is look to her waist to see if it's true. So it isn't wise to remind viewers that some consider NOM to be bigoted and untruthful; it places the association in their minds.
3. It has no point. The theme is "gay marriage supporters are bad because they called me names". And seeking to demonize your opponent may not be the wisest choice when you've just reminded your viewer that you are being called a bigot.
4. It has no audience. The thought of "widespread legal conflicts" hardly seems threatening when compared to the Swine Flu or the economy. And most viewers won't consider themselves or anyone they know to be likely impacted by "widespread legal conflicts", whatever that may mean.
5. It has no authority. Most viewers have never heard of Douglas Laycock and while he may be a legal scholar, an uncredited allusion to a virtually nameless law professor is not likely to win the support of those waivering.
6. It is dishonest. Douglas Laycock actually supports marriage equality. His concern, as written, was that adequate religious protections be incorporated into Connecticut's law to stop people like NOM from playing the victim. It doesn't get much more deceptive than to quote your opponent's mockery of you as though it were praise.
UPDATE:
Though NOM's ad was pulled by Youtube, it has been reposted by Paul VillaReal at
http://www.youtube.com/watch?v=wA2yC8VAhzU
Comments