The Maine Message
This commentary is the opinion of the author and may not reflect the opinions of other authors at Box Turtle Bulletin
Jim Burroway
October 29th, 2009
Stand For Marriage Maine's "positive" feel-good approach didn't last long. They have a new ad out: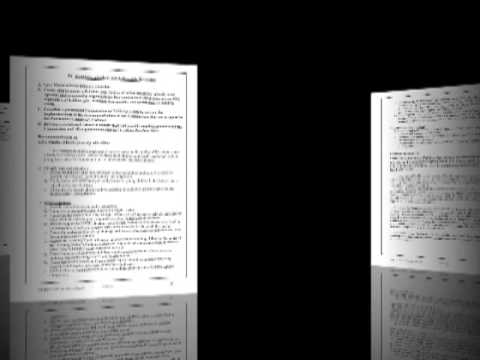 Notice how it's loaded with all the bad stuff that you care about — out-of-state militant activists corrupting your values, gay teachers pushing their agenda on your children, militant gay activists in your schools and even your daycare centers. "IT'S ALREADY HAPPENED HERE! DON'T BE FOOLED!"
Here's Protect Maine Equality's response: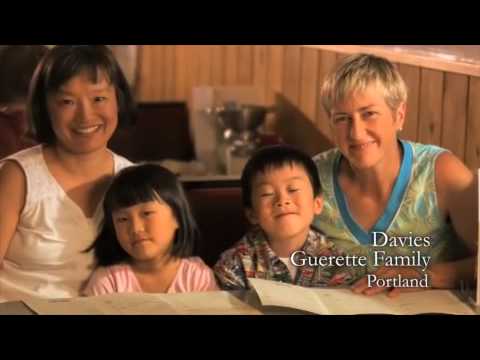 In a nutshell: please help someone else.
I've expressed some concerns about Maine's pro-marriage messaging and I've taken some flack for it. But this example crystallizes my concerns perfectly.
Frank Schubert, who is running the Stand for Marriage Maine campaign has recognized something that is very fundamental in all politics. Former U.S. House Speaker Tip O'Niel famously said that all politics are local. Schubert recognized that politics aren't just local, but personal. It hinges on the question, "How will this affect me?" Karen Ocamb's brilliant analysis of the California campaign which Schubert ran, which should be mandatory reading for everyone, describes very carefully how Schubert came to this conclusion:
During the Prop 8 Case Study workshop, Schubert said he, Flint and their team spent hours "looking at where people were and what we needed to do to reach them."

What they found was that most Californians were very tolerant of same sex relationships. Schubert said:

"They didn\'t see how gay marriage effected them, per se. It wasn\'t their issue. It wasn\'t something they cared to think about. It wasn\'t something they wanted to talk about. It was an uncomfortable subject generally for them event to get their arms around."
If we really want to win these battles, we need to begin with an understanding of this important truth:
Nobody Cares About Same-Sex Marriage
Oh, sure, people care about it. Everyone has an opinion about same-sex marriage. But nobody cares about in the sense that it is something that just doesn't affect them.
Sure, virtually everyone who is gay and out cares. That's about 4% of the population, and maybe not even that much in Maine. And the anti-gay religious right cares about it also, for whatever personal stake they've managed to take in it. That's a much higher percentage, but it's not even close to being a majority.
For everyone else, same-sex marriage is just not on their radar. And if they do care, it doesn't rise to the level of other things they care about more and are willing to invest more of their attention to: education, taxes, health insurance, the economy, the wars in Iraq and Afghanistan. Those are the things people care about and are willing to invest their own personal attention and energy to. They care enough to learn more about these things because one way or another, they all touch on them personally. As Schubert's research revealed:
"At the end of the day, people vote on issues based on how they think it will impact them and their families. We spent a great deal of time trying to understand what impacts could we develop that would work. Communication has to be aimed at and appeal to those self interests of the electorate." [Emphases mine]
And people don't see how same-sex marriage will impact them and their families — especially not enough to pay attention to the issue and go out and vote in an off-year election on someone else's problem. This, by the way, is just as much a problem for the "Yes" side as it is for the "No" side. So how do you fix it?
Change the topic from something nobody personally cares about to something everyone cares about.
That's right. In California (and in Maine), it meant taking an election about something nobody cares about (gays being allowed to marry) and making it about something that everyone cares about (for example, education). Again, Karen quotes Schubert with the a-ha moment:
"What the research showed was that we could not win by simply affirming traditional marriage. People said, 'Yeah, OK – but what\'s the problem here. How does this impact me?\'…. This forced acceptance [by the court] that gay marriage was now mandatory was a big deal – the consequences – specifically regarding religious freedom, religious expression and teaching of gay marriage in schools – and the education consequences become the most powerful in the course of the campaign.

We bet the campaign on consequences – especially on education. Education from the beginning – while it was one of three consequences – it was the one that was the most emotionally charged and the most powerful. And I remember testing an ad in focus groups in Southern California….[One ad was} with the Wirthlin couple from Massachusetts. She\'s telling the story of her son Joey – about he\'s being taught how a prince can marry another prince – and he\'s in second grade.

There's an African American gentleman in this group watching the ad [who] just shakes his head. So I [told the researcher to] ask him what he meant. And the guy says, 'I\'ll tell you what, if that happened to me – I would be pissed.\'

And that was the moment that we decided that the campaign would rely on education."
You could argue, then, that California's Prop 8 wasn't about same-sex marriage, but about education. And it worked. People don't care personally one way or another about same-sex marriage, but everyone cares deeply about education. And so Schubert made it about education; education is what people discussed and debated, and on election day people voted about education because that was what the election came to be about because it is what they personally cared about.
And it should come as no surprise that Stand for Marriage Maine is working precisely the same strategy in Maine. They are making the election about education, a subject that everyone cares about.
Protect Maine Equality running a masterful grass-roots effort and one of the best get-out-the-vote campaings I've ever seen. Their success in earned media (op-eds, television and press coverage) has been outstanding. As of Monday, they are also enjoying a lead in the polls (Update: But this new poll shows them at a dead heat). There is so much that they're getting exactly right, and win or lose, they have a lot to teach other campaigns.
But in their messaging, they are responding by trying to get people to care about something that fundamentally doesn't affect them one way or another. That worries me in the closing days of the campaign. I really hope they know what they're doing.
Comments