Ex-Gay "Life Coach" Accused of Sexual Impropriety
Jim Burroway
July 19th, 2010
Truth Wins Out released a video today featuring two former clients of "ex-gay" life coach Alan Downing who allege that as part of their "therapy", Downing made them undress in front of a mirror and touch their bodies while the older therapist watched. The two former clients, Ben Unger and Chaim Levin, liken the sessions to a "psychological striptease" say they were harmed by what they consider unprofessional behavior and sexual misconduct.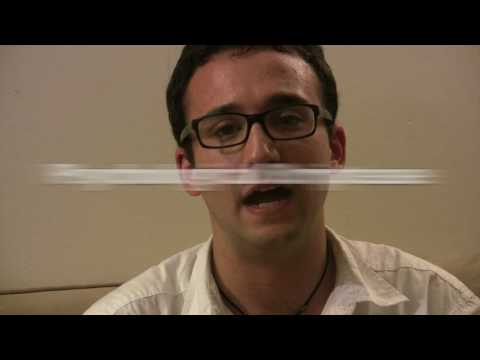 According to a statement from Truth Wins Out:
Downing, who admits he is still attracted to men, is a major player in the "ex-gay" industry and a practitioner of so-called "reparative therapy". He is the lead therapist for Jews Offering New Alternatives to Homosexuality (JONAH) and is listed on the People Can Change website as a "Senior Trainer" for Journey into Manhood, which is a controversial "ex-gay" backwoods retreat designed to supposedly make gay men more masculine.
For more background information on Journey Into Manhood, you can read about journalist Ted Cox's undercover report here where he describes some of the group's homoerotic "therapy" techniques.
JONAH is headed by Arthur Abba Goldberg, who was revealed last February as having been convicted of a Wall Street swindle in 1989. He was convicted of a conspiracy to defraud the United States in a scheme to sell fake bonds to cash-strapped cities. Goldberg founded JONAH after serving his eighteen-month prison sentence.
In the latest video, Ungar and Levin describe their "therapy" sessions with Downing:
"He was encouraging me, 'it's okay Ben, you can take your shirt off'…here was a man that was much older than me, and I was around 20," said Ben Unger, a former client of Alan Downing. "At that point, I was just staring at a mirror with my shirt off and he was right behind me staring at the mirror with me at my body. Then telling me to look at my body and feel my body. It was weird."

"While I was standing there without my clothes on, he asked me to touch my genitals," says former Downing client Chaim Levin. "Once again, I communicated that I was not comfortable with it. And he was like, you know, 'just feel yourself. Just feel it for a second. So, you can grasp your masculinity physically.'"
Comments