The divided McCains
Timothy Kincaid
November 12th, 2010
SEE UPDATE BELOW
Since his failed campaign for the White House, John McCain has taken on a new role: curmudgeon in chief. As the voice of the partisan angry conservative wing of the Republican Party – an position that does not align well with his legislative history – McCain has spoken loudest in his grumblings against gay rights.
So it is confusing for many in the gay community that McCain's wife Cindy and his daughter Meghan have increasing become a pro-gay advocates. Both lent their images to the NOH8 campaign in support of marriage equality and Meghan's speaking engagements and book tour have left no doubt of her support.
Meghan's pro-gay positions are probably properly seen in the context of young Republicans who may advocate for fiscal restraint but share many social values of their generation. And, indeed, there is a long tradition of the children of politicians speaking in opposition to the positions of their parents. When Ronald Reagan was in office, his daughter Nancy Davis was a very vocal critic of his policies.
But Cindy McCain is more difficult to explain. While spouses of presidents and party leaders do take up issue, they usually are in areas of social benefit or public good. It is virtually unheard-of for the spouse of someone as prominent as John McCain to take up advocacy for a controversial issue, and I know of no instance in which the issue has been in direct confrontation with one of their husband.
Yet, while John McCain is threatening to filibuster the Defense Appropriations Bill so as to ensure that the Don't Ask, Don't Tell policy is not repealed before the report can be analyzed (if then), Cindy McCain participated in the following message: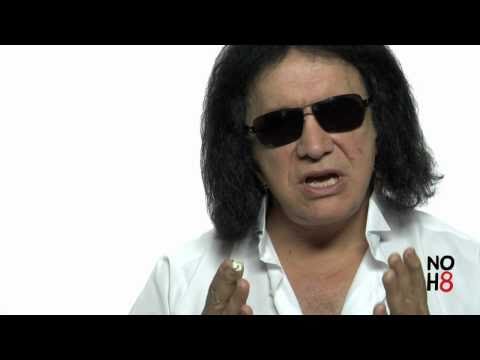 Yes, the message is one in opposition to bullying, but the words spoken by Cindy cannot be ignored:
"Our political and religious leaders tell LGBT youth that they have no future… they can't serve our country openly… our government treats the LGBT community like second-class citizens, why shouldn't [bullies]?"
It is difficult to fathom the motivation for two spouses to very publicly and strongly take opposing positions on this issue. And considering that Cindy McCain is not known for her political advocacy on other issues, this makes the situation even more peculiar.
As this is Cindy's second go round at this, I am beginning to think that my speculations at the time of her NOH8 appearance are confirmed. This is not a naive move on Cindy's part. Nor do I think it is an indication of some strife in the McCain household.
Rather, I am becoming convinced that this is a deliberate action taken with the full knowledge – and perhaps even approval – of her husband and other party leaders.
Republican Party leadership may be hostile gays, willing to capitalize on animus, and hesitant to change, but they are not fools. And they know that the future holds very dim prospects for a party defined by its opposition to gay rights. It takes very little calculus to look at the polls of of younger voters and know that a day will come when even rural Alabama won't vote for an anti-gay politician.
What I suspect is that the Republican Party – if not actually encouraging Mrs. McCain to take a public stance in opposition to that of her husband – welcomes the message that her participation sends. By refusing to criticize Cindy (and I've found no outrage from the leadership) they implicitly give permission for Republicans to support gay rights. And when taken with Laura Bush's after-the-fact support for marriage equality, it might even be construed that support for gay equality is sort of "the Republican woman's position".
Don't get me wrong. I am not suggesting that a vote for a Republican politician is a vote for equality. In most cases it would be quite the opposite. And I may, of course, be reading far too much into Cindy McCain's appearance in the anti-bullying ad.
But there is much encouragement to be found in the fact that the wife of the chief opponent to repealing DADT is advocating for its repeal and that no one finds this to be a shocking betrayal. At the very least, it says that the visceral hatred that our community once felt from a united Republican Party has to some extent dissipated and that the partisan divide on our issues may be beginning to fall.

AND ALSO
We should keep in mind that Cindy McCain has not developed her views in a vacuum. She has two sons currently serving in the Military.
UPDATE
It's never pleasant to discover that one is mistaken, but it's even less pleasant when it means that a hoped for step may not be a step at all.
Cindy McCain has now corrected the impression that she thinks that politicians such as her husband are telling gay kids that they have no future when they deny them the ability to serve their country openly. (NY Daily News)
But on Friday night, she appeared to have a change of heart – at least on Twitter.

"I fully support the NOH8 campaign and all it stands for and am proud to be a part of it. But I stand by my husband's stance on DADT," she tweeted.
I'm not exactly sure what is supposed to be meant by this conflicting message. I suppose the best we could say is that perhaps she thinks his "stance on DADT" is to wait for the report before moving forward.
But, whatever it is that she means, I am somewhat still encouraged that she has indicated support for "the NOH8 campaign". This does still give Republicans permission to "fully support" at least some aspects of our community's quest for equality (and, let's be pragmatic, any support is better than none).
But I am also disappointed by her backtracking. A rather powerful impact has now been diminished.
Comments