The divided McCains
Timothy Kincaid
November 12th, 2010
SEE UPDATE BELOW
Since his failed campaign for the White House, John McCain has taken on a new role: curmudgeon in chief. As the voice of the partisan angry conservative wing of the Republican Party – an position that does not align well with his legislative history – McCain has spoken loudest in his grumblings against gay rights.
So it is confusing for many in the gay community that McCain's wife Cindy and his daughter Meghan have increasing become a pro-gay advocates. Both lent their images to the NOH8 campaign in support of marriage equality and Meghan's speaking engagements and book tour have left no doubt of her support.
Meghan's pro-gay positions are probably properly seen in the context of young Republicans who may advocate for fiscal restraint but share many social values of their generation. And, indeed, there is a long tradition of the children of politicians speaking in opposition to the positions of their parents. When Ronald Reagan was in office, his daughter Nancy Davis was a very vocal critic of his policies.
But Cindy McCain is more difficult to explain. While spouses of presidents and party leaders do take up issue, they usually are in areas of social benefit or public good. It is virtually unheard-of for the spouse of someone as prominent as John McCain to take up advocacy for a controversial issue, and I know of no instance in which the issue has been in direct confrontation with one of their husband.
Yet, while John McCain is threatening to filibuster the Defense Appropriations Bill so as to ensure that the Don't Ask, Don't Tell policy is not repealed before the report can be analyzed (if then), Cindy McCain participated in the following message: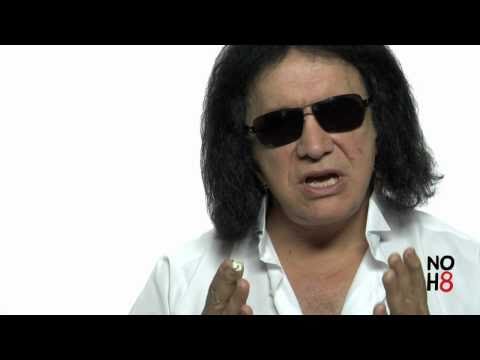 Yes, the message is one in opposition to bullying, but the words spoken by Cindy cannot be ignored:
"Our political and religious leaders tell LGBT youth that they have no future… they can't serve our country openly… our government treats the LGBT community like second-class citizens, why shouldn't [bullies]?"
It is difficult to fathom the motivation for two spouses to very publicly and strongly take opposing positions on this issue. And considering that Cindy McCain is not known for her political advocacy on other issues, this makes the situation even more peculiar.
As this is Cindy's second go round at this, I am beginning to think that my speculations at the time of her NOH8 appearance are confirmed. This is not a naive move on Cindy's part. Nor do I think it is an indication of some strife in the McCain household.
Rather, I am becoming convinced that this is a deliberate action taken with the full knowledge – and perhaps even approval – of her husband and other party leaders.
Republican Party leadership may be hostile gays, willing to capitalize on animus, and hesitant to change, but they are not fools. And they know that the future holds very dim prospects for a party defined by its opposition to gay rights. It takes very little calculus to look at the polls of of younger voters and know that a day will come when even rural Alabama won't vote for an anti-gay politician.
What I suspect is that the Republican Party – if not actually encouraging Mrs. McCain to take a public stance in opposition to that of her husband – welcomes the message that her participation sends. By refusing to criticize Cindy (and I've found no outrage from the leadership) they implicitly give permission for Republicans to support gay rights. And when taken with Laura Bush's after-the-fact support for marriage equality, it might even be construed that support for gay equality is sort of "the Republican woman's position".
Don't get me wrong. I am not suggesting that a vote for a Republican politician is a vote for equality. In most cases it would be quite the opposite. And I may, of course, be reading far too much into Cindy McCain's appearance in the anti-bullying ad.
But there is much encouragement to be found in the fact that the wife of the chief opponent to repealing DADT is advocating for its repeal and that no one finds this to be a shocking betrayal. At the very least, it says that the visceral hatred that our community once felt from a united Republican Party has to some extent dissipated and that the partisan divide on our issues may be beginning to fall.

AND ALSO
We should keep in mind that Cindy McCain has not developed her views in a vacuum. She has two sons currently serving in the Military.
UPDATE
It's never pleasant to discover that one is mistaken, but it's even less pleasant when it means that a hoped for step may not be a step at all.
Cindy McCain has now corrected the impression that she thinks that politicians such as her husband are telling gay kids that they have no future when they deny them the ability to serve their country openly. (NY Daily News)
But on Friday night, she appeared to have a change of heart – at least on Twitter.

"I fully support the NOH8 campaign and all it stands for and am proud to be a part of it. But I stand by my husband's stance on DADT," she tweeted.
I'm not exactly sure what is supposed to be meant by this conflicting message. I suppose the best we could say is that perhaps she thinks his "stance on DADT" is to wait for the report before moving forward.
But, whatever it is that she means, I am somewhat still encouraged that she has indicated support for "the NOH8 campaign". This does still give Republicans permission to "fully support" at least some aspects of our community's quest for equality (and, let's be pragmatic, any support is better than none).
But I am also disappointed by her backtracking. A rather powerful impact has now been diminished.
Linda Harvey takes purer-than-pure to a whole new level
Timothy Kincaid
March 8th, 2010
Most social conservatives are not wild eyed hate-filled bigots who would like nothing more than to see gay folks burnt at the stake. Most folks who don't support civil equality for their gay fellow-citizens really don't know much about gay folk and don't actually wish us individual harm. It's more of a "them liberals" kind of thing.
And over the past decade Americans – including many folks who think of themselves as conservative – have began the process of seeing gay folk as human. We are neighbors, friends, coworkers, and family. We no longer are "confirmed bachelors" and "maiden aunts" living with "lifelong friends" who are a shameful secret, but instead are respected and acknowledged parts of our community.
And, as such, it is no longer socially acceptable to just oppose anything and everything to do with our lives. Yes, polls suggest that the nation isn't quite ready to joyously celebrate marriage equality, but blatant discrimination is frowned on, even in right-wing circles. Especially if it sounds too hateful.
Ah, but not everyone is on board with the "treat 'em like human" idea. As we saw with the recent brouhaha at CPAC, some folks can't even be in the same room with gay folk – even those who agree with most of their agenda. The uber-conservative CPAC crowd got a taste of excitement when the purer-than-pure conservatives attacked their brethren for not being adequately anti-gay.
But no one has ever accused Linda Harvey of noting being adequately anti-gay. In fact, few can live up to her standard. And now Linda is letting conservatives know just how pure she is, in the offensive over-the-top inflammatory language she's know for.
Linda has decided that some people aren't really conservative because they "support homosexuality". And by "support homosexuality", Linda means pretty much anything other than venom-spewing declarations of disgust and intolerance. Anything short of piling up the firewood and calling for the torches is seen by Linda as selling out.
And the list of "Conservatives who aren't" is pretty impressive. Folks who just aren't as pure as Lina include:
CPAC, for allowing GOPride to be there
"Bill O'Reilly and his feebly-informed culture warrior, Margaret Hoover" because they " endorse repealing the ban on homosexuality in the military"
Charles Krauthammer, who thinks that Don't Ask, Don't Tell is discriminatory
Dick Cheney, for "listening to a self-declared 'born-that-way' homosexual relative"
"Cindy McCain and her silly daughter" for backing same-sex unions
Mitt Romney, because " in 2004, ordered reluctant clerks to issue marriage licenses to Party A and Party B. A genuine conservative might have held off until forced."
Ted Olson, for the obvious
Stand for Marriage Maine, for saying "we want to be tolerant of gays"
Maggie Gallagher, because she can't be depended on to "always articulate clear objections to homosexual behavior. Sometimes, she bows the knee to the vaunted 'identity'"
The Catholic Church, because it says that it "respects and accepts gays"
Oh yes, when it comes to being a real conservative, Linda is purer-than-purer-than-pure.
It's behavior, it can be changed and it's always wrong.

Teach kids to "respect" this behavior? No! Respect for others, yes, but people are born with the anatomy for heterosexuality, not homosexuality. Genuine respect involves telling the truth, and citing the risks, limitations and sinfulness of this perversion.
Ah, but lovely Linda has an extra-special place in her contempt for one fellow who is worse than anyone: Warren Throckmorton. Ya see, Warren actually thinks that you should treat gay people the way you want to be treated. Such heresy!!
And Warren has gone so far as to suggest that instead of storming out of school on the Day of Silence, conservative Christian kids should observe the Golden Rule and hand out the following message.
This is what I'm doing:

I pledge to treat others the way I want to be treated.

Will you join me in this pledge?

"Do to others as you would have them do to you." (Luke 6:31).
But not Linda. She's having none of that.
If I were a parent who discovered my minor child had been counseled in this way, I'd bring the largest and most aggressive medical malpractice suit I could launch against this counselor at Grove City.

Golden Rule? Not on your life.
And so now Warren is the pet project for Linda and her buddy Peter LaBarbera. LaBarbera has run a series of denunciations of "heretical" Dr. Throckmorton and has asked his readers to
TAKE ACTION: Contact Grove City College (President Richard Jewell: 724-458-2500; rgjewell@gcc.edu) and ask them if GCC professor Warren Throckmorton's unorthodox views on homosexuality represent "authentically Christian" teachings on this issue. (GCC advertises itself as a solid, "authentically Christian" institution.) Request a written response as to whether Throckmorton's writings on and approach toward homosexuality honor Grove City's Christian charter "rejecting relativism and secularism."
Yes, it looks like Warren should be fired; he just can't be counted on to be a hater. Nor Bill O'Reilly. Nor even the Catholic Church. Or at least not up to Linda's and Pete's standards. It's a sad sad world.
But at least Linda and Pete have each other. And Pete's porn collection.
Cindy McCain supports gay marriage
Timothy Kincaid
January 20th, 2010
The household of Republican Presidential Candidate John McCain is divided on the issue of marriage. During his campaign, McCain tried to avoid talking about gay issues as much as possible, but when cornered he spoke in opposition to marriage equality.
But after the campaign his daughter Meghan has become, in many ways, the face of young straight marriage equality supporters. And she has been a constant voice in the Republican Party seeking to change the position of the party on gay issues.
Now another member of McCain's family has come out publicly in support of marriage, his wife Cindy. She and Meghan have joined the No H8 campaign.
There is no way that this decision was made without the full knowledge and approval of the Senator. What this means for gay rights in the Republican Party is as yet not fully known, but it is definitely a good sign.