Judge Sets Oral Arguments for Virginia Marriage Ban Challenge for Thursday
Jim Burroway
January 27th, 2014
After Virginia Attorney General, Mark Herring, announced last week that he believed that Virginia's state constitutional amendment banning same-sex marriage violated the U.S. Constitution and that he would not defend it, Federal District Judge Arenda L. Wright asked the parties in a lawsuit challenging the state's ban whether the court should proceed for oral arguments. The deadline for replies was noon today.
The plaintiffs, who are represented by Ted Olson and David Boies of Prop 8 fame, urged the court to issue its judgement based on the briefs already filed. But the Alliance Defending Freedom, which is defending the ban on behalf of the defendant Norfolk Circuit Court Clerk George Schaefer, have asked for a hearing. The Judge has now issued orders reaffirming that oral arguments will proceed as scheduled.
Virginia Attorney General Says Same Sex Marriage Ban Unconstitutional
Jim Burroway
January 23rd, 2014
The Washington Post reports that Virginia Attorney General Mark R. Herring will announce today that the state of Virginia will ask a federal court to strike down the state's ban on marriage equality. Citing "an official close to the attorney general with knowledge about the decision," the Post reports that Herring's office will file a supporting brief in Bostic v Raine on behalf of a Norfolk couple who were denied a marriage license. Their case is being represented by Ted Olson and David Boies, the same legal team what successfully overturned California's Prop 8.
Herring will say that Virginia has been on the "wrong side" of landmark legal battles involving school desegregation, interracial marriage and single-sex education at the Virginia Military Institute, one official said. He will make the case that the commonwealth should be on the "right side of the law and history" in the battle over same-sex marriage.

He has not informed Republicans in Richmond about his plans; an uproar is likely. GOP lawmakers have worried that Herring would change the state's position — such decisions are up to the attorney general — and have contemplated legislation that would allow them to defend the law in court.

The attorney general thinks that is unnecessary, the official said. The clerks of the circuit court in Norfolk and Prince William County are defendants in the suit, and both are represented by independent counsel.
One county clerk named in the suit has hired a private attorney, while another one will be defended by the Alliance Defending Freedom (formerly the Alliance Defense Fund). Oral arguments for the case are scheduled for January 30.
Olsen and Boies Suit Up to Challenge Virginia's Marriage Equality Ban
Jim Burroway
October 2nd, 2013
Late Sunday night following a scoop by the Washington Post, the fabled legal team that overturned California's Prop 8 announced that they will join a federal lawsuit to overturn Virginia's constitutional amendment banning same-sex marriage. The Post reported that Ted Olson and David Boies joined the Virginia lawsuit that was filed last July after a Norfolk couples was denied a marriage license:
Olson said AFER was invited to join the case by attorneys for the plaintiffs, Norfolk residents Timothy Bostic and Tony London, whose marriage application was turned down, and Carol Schall and Mary Townley, who have a 15-year-old daughter and whose marriage in California is not recognized by the commonwealth.

Virginia is an "attractive target," said Olson, who lives in the state, because its rejection of same-sex marriage and civil unions is so complete.

"The more unfairly people are being treated, the more obvious it is that it's unconstitutional," Olson said.
Olsen and Boise prevailed in overturning California's Prop 8, but that happened without the Supreme Court directly ruling on the constitutionality of California's same-sex marriage ban. Because the California case didn't set a national legal precedent, the Norfolk case is expected to turn more on Justice Anthony Kennedy's legal opinion for U.S. vs. Windsor, which overturned Section 3 of the Defense of Marriage Act. Kennedy overturned the federal prohibition against recognizing same-sex marriages, in part, because of its "disparaging" effects on gay couples and their children. When it comes to disparaging effects, it's hard to find a juicier target than Virginia's 2006 ban, which reads:
Only a union between one man and one woman may be a marriage valid in or recognized by this Commonwealth and its political subdivisions. This Commonwealth and its political subdivisions shall not create or recognize a legal status for relationships of unmarried individuals that intends to approximate the design, qualities, significance, or effects of marriage. Nor shall this Commonwealth or its political subdivisions create or recognize another union, partnership, or other legal status to which is assigned the rights, benefits, obligations, qualities, or effects of marriage.
The amended complaint for the Norfolk case, Bostic v Rainey, which was filed on September 3 by the couples' original lawyers, already made extensive use of Kennedy'sWindsor opinion. For example:
In November 2006, a majority of Virginia voters ratified the "Marshall- Newman Amendment" to the State Constitution. This Amendment, which defines marriage as a union between "one man and one woman," expressly deprives gay and lesbian individuals of the right to marry. By prohibiting same-sex couples from marrying, Virginia "places same-sex couples in an unstable position," "demeans" same-sex couples, "humiliates tens of thousands of children now being raised by same-sex couples," and "instructs all [State] officials, and indeed all persons with whom same-sex couples interact, including their own children, that their [relationship] is less worthy than the [relationships] of others." Windsor 133 S. Ct. 2675, 2694-96 (2013).

…In addition to these significant legal implications, Virginia's statutory and constitutional provisions deny gay and lesbian residents of Virginia and their children the personal and public affirmation that accompanies marriage. Virginia's prohibition of marriage of same-sex couples instructs "all persons with whom same-sex couples interact, including their own children" that their relationship is less worthy than those of couples in State-sanctioned marriages. Windsor, 133 S. Ct. at 2696. Without the legal ability to marry and build a family, same-sex couples are excluded from the fabric of Virginia's social structure.

Virginia law also fails to honor the laws of thirteen other states and theDistrict of Columbia that allow same-sex marriage, by providing that lawful marriages from those jurisdictions are "void in all respects" and by stipulating that any contractual rights from such valid marriages "are void and unenforceable" in the Commonwealth of Virginia. By refusing to acknowledge lawful same-sex marriages from other states, the Commonwealth "ensure[s] that . . . those unions will be treated as second-class marriages for purposes of [Virginia] law." Windsor, 133 S. Ct. at 2693-94. Virginia's laws thereby "undermine[] both the public and private significance of state-sanctioned same-sex marriages; for it tells those couples, and all the world, that their otherwise valid marriages are unworthy of [the Commonwealth's] recognition." Id. at 2694. They "impose a disadvantage, a separate status, and so a stigma upon" same-sex couples whose legal marriages are disregarded by the State and "humiliate[] tens of thousands of children now being raised by same-sex couples." Id. at 2693-94.

The unmistakable purpose and effect of Virginia's far-reaching restrictions is to enshrine in Virginia's Constitution and statutory code that gay men and lesbians are "unequal to everyone else," Romer v. Evans, 517 U.S. 620, 635 (1996), that their committed relationships are ineligible for the designation "marriage," and that they are unworthy of being treated with "dignity and integrity." Windsor, 133 S. Ct. at 2694.
After the Windsor decision, there have been a slew of lawsuits lodged in Federal Courts around the country challenging several state marriage equality bans. Another case was filed in Virginia by the American Civil Liberties Union and Lambda Legal on behalf of two lesbian couples in Winchester and Staunton. Chris Geidner notes that with all of those lawsuits in play, the "clock is ticking" to see who will get to argue the issue before the U.S. Supreme Court:
As such, Olson and Boies know the clock is ticking and that some case is going to present the issue again to the Supreme Court in short order. With Monday's announcement, the duo aim to place their marker on the map with Bostic and London's case.
Olson responds to Prop 8's "hide the tapes" motion
Timothy Kincaid
April 15th, 2011
Surely, surely, the Proponents of Proposition 8 are not dumb as a bag of hammers. Surely the elevator goes all the way to the top, the lights are on and someone is home, they have enough bricks for a load, and their combo plate does not need another taco. It is simply inconceivable that a box of rocks might, indeed, have a higher IQ.
But they are doing their best to convince us otherwise.
On Wednesday, they fired up an indignant motion for the courts to put all video of the Perry v. Schwarzenegger trial under lock and key, signed by none other than lead counsel Chuck Cooper. I noted that this was but part of their desire to keep any evidence of their testimony locked in the closet, where they think gay people should be.
On Thursday, Judge Walker (an advocate for accountability) used their motion as an opportunity to give them – and the court – a little advice about the wisdom of denying the public access to its government.
But today is when we see how, as a strategic image effort, their motion was a colossal error in judgment. Today Ted Olson responded.
Olson's opposition to the motion had four components. The first of these is obvious: the plaintiffs oppose the rounding up of the visual record of the trial. No surprises there. But it was interesting to discover that the ruling on the televising of the trial was not as expansive as the Proponents claim it to be:
That decision was explicitly limited to "the live streaming of court proceedings to other federal courthouses" and did not address other uses, such as the "broadcast of court proceedings on the Internet," let alone the very limited use challenged here.
Olson's second use of his filing was to point out the motivations behind their motion (this should sound familiar).
Through the present Motion, the Proponents of Proposition 8 seek to sequester and forever conceal from the American people video that accurately and without adornment depicts the testimony and argument each party presented at trial, and that the trial court considered when reaching the decision that Proponents now challenge. … Proponents' fierce determination to shield access by any member of the American public to the actual compelling evidence which demonstrated the unconstitutionality of Proposition 8 and the paucity of evidence that Proponents presented in its defense directly conflicts with this Nation's constitutional commitment to public and open judicial process and serves no legitimate public end.
The third response was stronger: not only should they not return the tapes, but they should be made public.
In addition to the First Amendment interest, the public has a common law right to view judicial records. Nixon v. Warner Commc'ns, Inc., 435 U.S. 589, 597 (1978) ("It is clear that the courts of this country recognize a general right to inspect and copy public records and documents, including judicial records and documents.") (footnote omitted). This right cannot be abridged absent "a showing that the denial serves an important governmental interest and that there is no less restrictive way to serve that governmental interest." Publicker Indus., 733 F.2d at 1070. Where, as here, the subject of the trial is a matter of great public importance, the public's right to see the trial is heightened. Moreover, Proponents cannot and do not argue that the subject of the trial was in any way confidential or contained sensitive, proprietary information of any party, given that the live proceedings were themselves public.
But it was Olson's clever fourth stroke that made me laugh out loud. Knowing that the media follows and reports every facet of this case, Olson used his opposition to the motion to remind everyone that there is record available – some of it video – and they should go check it out.
There was no reason to keep the video of this trial under the cover of darkness in the first place. Indeed, videos of two of the Proponents' experts and one of the official Proponents of Proposition 8 are already available on the district court's website. https://ecf.cand.uscourts.gov/cand/09cv2292/evidence/index.html. The 13-volume trial transcript is part of the public record and widely available on the internet. So too are reenactment videos of actors reading those transcripts widely available, including on YouTube. Accordingly, this Court should not only deny Proponents' motion, it should order the video's immediate release to allow the public to see the rest of the actual witnesses rather than being limited to actors' portrayals.
And there ain't no chance in hell that the Prop 8 Proponents wanted anyone to ever remember this guy: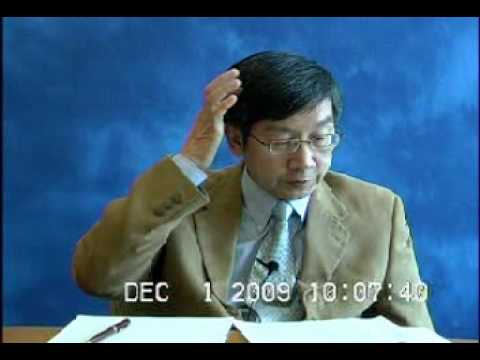 I can see the Proponents thinking that they had a gotcha and could go whining to the courts in order to make Judge Walker look bad. But they had to know that Olson would respond. And by now they most certainly should be aware that you should never ever ever give Ted Olson an opportunity to speak when you don't know where he's going to go.
They can't be unaware of that, can they? I mean, they aren't just flat out stupid. Right?
Olson asks for Prop 8 stay to be lifted – references Obama's DOMA decision
Timothy Kincaid
February 23rd, 2011
Ted Olson has filed a motion that the Ninth Circuit Court of Appeals lift the stay on Judge Walker's decision overturning Proposition 8.
Olson notes that the Ninth Circuit indicated a desire to expedite the case but that the California Supreme Court's timetable for addressing the issue of standing for the Proponents delays the case by at least nine months and thus greatly harms gay Californians.
On February 16, 2011, the Supreme Court of California granted the request for certification but set a schedule for briefing and argument that will permit the case to be heard "as early as September, 2011," meaning that this case will be extended from the December argument date in this Court for at least nine additional months, and per- haps longer, just for oral argument, and perhaps up to three additional months for a decision from the California Supreme Court, after which the case would presumably return to this Court for yet further deliberations.
He further notes that the Administration's new position on the level of scrutiny to be assigned to anti-gay discrimination is a game-changer.
Recent events have confirmed that, even if they could establish standing to appeal, proponents would not have a likelihood of success on the merits of plaintiffs' constitutional challenge to Proposition 8. Today, the Attorney General of the United States announced that "the President has concluded that given a number of factors, including a documented history of discrimination, classifications based on sexual orientation should be subject to a heightened standard of scrutiny" and that "Section 3 of DOMA, as applied to legally married same-sex couples, fails to meet that standard and is therefore unconstitutional." Attorney General Letter at 5. The President has therefore instructed the Department of Justice "not to defend the statute."

The conclusion of the United States that heightened scrutiny applies to classifications based on sexual orientation is unquestionably correct. Proposition 8 cannot survive the requirements of heightened scrutiny because its invidious discrimination against gay men and lesbians could not conceivably further an important government interest. Indeed, proponents have made no serious attempt to defend Proposition 8 under that exacting standard.
Even though the federal government is not a party to this case, today's decision surely carries a great deal of weight with the justices. They will not likely wish to measure the merits of Proposition 8 on a rational basis only to have the CALPERS case appear before them with the defendant being an administration that is on record as supporting enhanced scrutiny.
Perry: the rebuttal to the appeal
Timothy Kincaid
October 26th, 2010
Perry v. Schwarzenegger is about whether California's Proposition 8 was in violation of the US Constitution… but not really. That's just the issue. Perry is about something much larger. And it is in the opening paragraphs of the plaintiffs' rebuttal to appeal (pdf) that this is so eloquently made clear:
This case tests the proposition whether the gay and lesbian Americans among us should be counted as "persons" under the Fourteenth Amendment, or whether they constitute a permanent underclass ineligible for protection under that cornerstone of our Constitution.
Perry is a question about marriage, but the real question, the one that drives the motivations behind Proposition 8 and all of the anti-gay activists, is whether the US Constitution also covers gay people or whether the words "any person" contains an invisible asterisk that references a special exclusion.
This battle, like that over DADT, adoption, and all of the other areas in which gays are segregated and excluded is a battle over whether gay people will be seen as full citizens, or whether the "normalization of homosexuality" is so great a threat that the equality principles enshrined in our founding documents have to be discarded or ignored.
Ted Olson's response to appeal is as much a stirring call to uphold our values as a people as it is a legal argument. Yes, his logic is sound and his legal reasoning is beyond reproach (and amazingly easy for a lay person to understand); but it is his reminder of why we believe what we believe that makes this document such a great read.
The purpose of the Proponents is not, as they suppose, to protect some idealized institution of marriage. Rather, it is to further and support the culture of disapproval of homosexuality and to do so by carving out an exclusion from the protections afforded by the Constitution. But this is not just a "social discussion" or a "moral position" without direct and dire consequences. As Olson concludes:
Last month, in a widely publicized tragedy, a young Rutgers student jumped to his death from the George Washington Bridge after being outed on the Internet as gay. A few days later, across the Hudson River in the Bronx, two 17-year-old young men were beaten and tortured to the brink of death by a gang of nine because they were suspected of being gay. Incidents such as these are all too familiar to our society.

And it is too plain for argument that discrimination written into our constitutional charters inexorably leads to shame, humiliation, ostracism, fear, and hostility. The consequences are all too often very, very tragic.
David Boies: Junk Science, Fear and Prejudice Were Put On Trial and Lost
Jim Burroway
August 9th, 2010
David Boies, one of plaintiff's lawyers for the gay couples successfully challenging the constitutionality of California's Prop 8 in Federal District Court, was on CBS's Face The Nation yesterday morning, where he eviscerated the Family Research Council's Tony Perkins on their "junk science."
It's easy to sit around in debate and throw around opinions and appeal to people's fear and prejudice, cite studies that either don't exist or don't say what you say they do. In a court of law, you've got to come in and you've got to support those opinions. You've got to stand up under oath and cross examination.

And what we saw at trial is that it's very easy for people who want to deprive gay and lesbian citizens the right to vote [sic]  make all sorts of statements in campaign literature or in debates where they can't be cross examined. But when they come into court and they have to support those opinions, and they have to defend those opinions under oath and cross examination, those opinions just melt away.

And that's what happened here. There simply wasn't any evidence. There weren't any of "those studies." There weren't any empirical studies. That's just made up. That's just junk science. And it's easy to say that on television, but the witness stand is a lonely place to lie. And when you come into court, you can't do that. And that's what we proved. We put fear and prejudice on trial, and fear and prejudice lost.
Meanwhile, Ted Olson was on Fox New Sunday defending Judge Vaughn Walker against claims of "judicial activism." Olson deftly defined "judicial activism" this way: "Most people use the term judicial activism to explain decisions they don't like."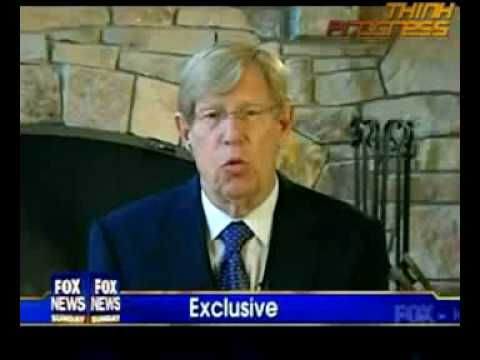 Olson cited the case of Reitman v. Mulkey, in which the U.S. Supreme Court struck down California's Prop 14 of 1963 because it violated the U.S. Constitution due to its racial discrimination, despite the fact that Californians overwhelmingly supported it at the ballot box. Money quote: "Would you like Fox News' right to free press put up to a vote?"
Also this, on conservative values: "We believe that a conservative value is stable relationships and stable community and loving individuals coming together and forming a basis that is a building block of our society, which includes marriage."
Prop 8 Rally in West Hollywood
Timothy Kincaid
August 5th, 2010
At about six last night I headed to the West Hollywood park to join others who were there to celebrate the outcome of Perry v. Schwarzenegger. I should have tried to get there earlier as the park was packed. Unlike the National Organization for Marriage's 'big park, few people' dynamic, this was a smallish park with hundreds of people jammed in every space with others out on the sidewalk listening even though they couldn't see.
There was a huge cross-section of the community. I stood behind a young Latina couple in their early 20's and beside a couple of elderly gay men who brought their dog. Across the way I saw a go-go boy holding up his phone to take a picture of the speakers. I saw people that I know have a wide range of experiences and perspectives all there to celebrate our common cause for equality (the best T-Shirt I saw said "fiscally Republican, socially Democrat, sexually liberal"). Old friends and strangers, we were all family.
To my surprise this turned out to be the rally to be at. Not only were the plaintiffs and the board of the American Foundation for Equal Rights present, but Ted Olson and David Boies as well.
This was my first time to hear Ted Olson speak live, and it was fascinating. He has a deep voice and speaks slowly and I first wondered how he could keep the court's attention. Then I realized something odd: while the crowd had been mostly attentive for other speakers, it was now completely silent. Olson's inflection and word choice left you wanting to hear what he next had to say; it was not a courteous attention, it was a rapt attention.
It became clear to me the power of persuasion that this slow speaking man with his carefully measured words could wield and how extremely fortunate we were to have him on our side. When Olson speaks, you want to agree with him. And when he and Boies were done speaking I was convinced that we will take this to the Supreme Court and we will win.
It was thrilling. I've been to a lot of political rallies and heard a lot of speeches, but this event will stand out for me.
UPDATE: I finally found the quote. At the rally Boies said:
Most of what you're going to hear from the other side is going to be a series of attacks," he said. "They're going to attack the judge, they're going to attack the judicial system, they're going to attack everything they can think of to attack except the court's opinion because I guarantee you… most of the people that are going to criticize the opinion will not have even read it."
Maggie, Brian, he might as well have called you out by name.
Ted Olson on Prop 8 Decision
Jim Burroway
August 4th, 2010
Prop 8 Reactions
Jim Burroway
August 4th, 2010
Attorney Ted Olson, who brought the suit to overturn Prop 8:
"We came to court to seek for Kris, Sandy, Paul and Jeff the same right to marry that all other Americans enjoy, and to ensure that they receive equal protection under the law as guaranteed to every American by the Constitution. Through its decision today, the court has acted in the best traditions of a legal system established to uphold the Constitution and the principles of equality upon which this nation was founded. On no less than 14 occasions, the Supreme Court has held that marriage is a fundamental right. This decision recognizes that Proposition 8 denied the plaintiffs, and tens-of-thousands of other Californians, that fundamental constitutional right and treated them unequally."
 Co-counsel David Boies:
"The Supreme Court has long held that marriage is a fundamental right. Equal protection under the law is guaranteed by the U.S. Constitution, and this ruling affirms that universal right of every American. Depriving the fundamental right to marry causes grievous harm to millions of Americans and their children."
The White House:
"The President has spoken out in opposition to Proposition 8 because it is divisive and discriminatory. He will continue to promote equality for LGBT Americans."
Governor Arnold Schwarzenegger :
"Judge Walker had the great responsibility of deciding whether Proposition 8 violates the Constitution of the United States. He heard in-depth arguments from both sides on fundamental questions of due process, equal protection and freedom from discrimination. There are strong feelings on both sides of this issue, and I am glad that all viewpoints were respected throughout the proceedings. We should also recognize that there will continue to be different points of view in the wake of this decision.

"For the hundreds of thousands of Californians in gay and lesbian households who are managing their day-to-day lives, this decision affirms the full legal protections and safeguards I believe everyone deserves. At the same time, it provides an opportunity for all Californians to consider our history of leading the way to the future, and our growing reputation of treating all people and their relationships with equal respect and dignity.

"Today's decision is by no means California's first milestone, nor our last, on America's road to equality and freedom for all people."
In case you missed it, Timothy Kincaid's analysis of the decision is here.
Olson: SCOTUS confirms gays as a class
Timothy Kincaid
June 29th, 2010
In yesterday's commentary about the Christian Legal Society's attempts to get recognition by Hastings Law School, I noted that the Supreme Court seems to have identified gay people not in terms of behavior but as a distinct class of people:
The court confirmed its position that attempts to differentiate between behavior and identity (in religious terms, "love the sinner, hate the sin") as distinctions without difference
…
While it may be premature and reaching to draw such a conclusion, it appears that the court seems to be in agreement that sexual orientation is a matter of people and not a matter of behavior.
It appears that Ted Olson, lead Theodore Boutrous, counsel in Perry v. Schwarzenegger, made the same observation. He has written a letter to Judge Walker advising him of the court's decision and encouraging him to consider it in his decision whether to find Proposition 8 to be in violation of the US Constitution.
In Christian Legal Society, the Supreme Court definitively held that sexual orientation is not merely behavioral, but rather, that gay and lesbian individuals are an identifiable class. Writing for the Court, Justice Ginsburg explained: "Our decisions have declined to distinguish between status and conduct in this context." Slip op. at 23 (citing Lawrence v. Texas, 539 U.S. 558, 575 (2003); id. at 583 (O'Connor, J., concurring in judgment); Bray v. Alexandria Women's Health Clinic, 506 U.S. 263, 270 (1993)). This confirms that a majority of the Court now adheres to Justice O'Connor's view in Lawrence, where she concluded that "the conduct targeted by [the Texas anti-sodomy] law is conduct that is closely correlated with being homosexual" and that, "[u]nder such circumstances, [the] law is targeted at more than conduct" and "is instead directed toward gay persons as a class," id. at 583 (O'Connor, J., concurring in judgment) (emphasis added). See also Romer v. Evans, 517 U.S. 620 (1996) (treating gay and lesbian individuals as a class for equal protection purposes). The Court's holding arose in response to Christian Legal Society's argument that it was not discriminating on the basis of sexual orientation, but rather because gay and lesbian individuals refused to acknowledge that their conduct was morally wrong. The Court rejected that argument, holding that there is no distinction between gay and lesbian individuals and their conduct.
Poor ProtectMarriage. Almost all of their witnesses had to be pulled after failing miserably in depositions (one was called as a witness for the plaintiffs). Their sole witness was unqualified and actually hurt their cause. They had to change their "reason" for the proposition time after time (including within closing arguments). And now their argument against heightened scrutiny just skipped out the door.
If they weren't defending discrimination based on animus and founded in a smug assumption of superiority, I might almost feel sorry for the supporters of Proposition 8.
Perry v. Schwarzenegger: closing arguments
Timothy Kincaid
June 16th, 2010
For today's summary, I relied on liveblogging by FiredogLake, Equality California, and the San Jose Mercury News.
Today Judge Walker Vaughn heard closing testimony, a very active process in which the judge asked a great many questions. From an information perspective this was basically a recap of the case, with each side seeking to present their evidence in the best light. But it was the opportunity for the judge to get each side to clarify and flesh out exactly what legal theory they were using for their argument.
First up: Ted Olson, the conservative icon who surprised anti-gay activists by declaring equality to be a conservative principle and by leading the case to reverse Proposition 8.
Olson talked about the various perspectives of those who are involved in the fight. He pointed out that the supporters of Prop 8 had one story during the campaign (protect the children) and an entirely other one during the case (deinstitutionalization of marriage). But for the plaintiffs, this is the most important choice they can make as an adult: who to marry.
Olson talked about how other relationships were not the same as marriage and had not been considered the same in American history. Slaves could enter informal relationships, but when freed and able to marry they found that the "marriage covenant is the foundation of all our rights." When Loving v Virginia overturned racial restrictions, it removed a stigma.
He discussed how marriage equality makes gay families and their kids "okay". How it reduces the burden on gay families, but also make America more American (according to the defense's witness, David Blankenhorn).
Olson told the judge that his decision to allow a full trial on the merits of the proposition has provided evidence and been an education. He compared it to Brown v. Board of Education (the 1954 case which tossed out the "separate but equal" racially discriminatory education system). He lays out the long string of cases in which the SCOTUS has moved towards greater equality, at times overturning previous decisions.
And he laid out the case's strongest argument: this is government imposed stigma placed in the state constitution. Further, the California Supreme Court did not "create a window" of rights. The right to marry the person of one's choice had always existed, the CA Court simply recognized that right. The SCOTUS has found the right to marriage to be a fundamental right, and in Lawrence they found that homosexual behavior was a constitutional intimacy right. Applying each case atop the other, Olson said:
It can't be constitutional to take away a constitutional right because a person engaged in a constitutionally protected behavior.
Olson argued for strict scrutiny, but said the case fails on any scrutiny. There is no state interest and "Because I say so" is not a reason for continued discrimination.
The voters passed Proposition 8 so as to say that same-sex marriage is not okay, to say that gay people are not okay. That is malice. It is not a constitutionally valid reason for denying rights to a class of people. Proposition cannot be found to be supportable in this case by any good valid reason, because no good valid reason was presented to support it.
And that concluded Olson's closing statements.
Therese Stewart, on behalf of the City of San Francisco, spoke about the costs to the city: institutionalized discrimination increases mental health cost, the policing costs associated with increased hate crimes, costs for addressing bullying, the cost of lost tourism. But it would also cost the city its ability to treat all of its citizens equally.
The Governor and the Attorney General formally waived their right to defend Proposition 8 with closing arguments.
The judge then made an interesting observation. It seems that in most counties when you apply for a marriage license, there is no requirement on the form itself that you be opposite-sex. That really, from an administrative perspective, the decision to issue a license is up to the county clerk. The same is true for the issuance of domestic partnerships to heterosexual couples under the age of 62.
I'm not sure where the judge was going with that. But then they broke for lunch.
After lunch, Charles Cooper presented his closing arguments in defense of Proposition 8.
He argued that restricting marriage to the opposite sex was fundamental to the existence and survival of the human race. The purpose of marriage is for procreation. And without state-defined marriage, society would come to an end.
The judge pointed out that because the state has no requirement that married couples procreate – or even have the capacity or intention of doing so – that there must be some other purpose for marriage. Cooper rhetorically pondered the ways a state might go about insisting on procreation, suggesting that they were ludicrous, but the judge agreed that for his argument to be logical that these would be reasonable steps. None of them are required.
Cooper revised the purpose of marriage to be a that of increasing the likelihood that natural procreation be within the confines of marriage. Walker countered that marriage obligations extend far beyond the control of sexual behaviors.
What happened next was the defense's worst nightmare. The judge asked Cooper for the evidence to support his premise. Cooper tried to quote various sources but the judge pointed out that none of these sources testified, that defense had only brought one witness "and I think it's safe to say his testimony was equivocal."
Cooper was left replying that there was no need for a witness, that there was no need for evidence, that it was obvious. The judge was not much impressed with the "I ain't need no evidence" defense.
Cooper argued that up until 30 years ago no one considered same-sex marriage. Therefore it just must automatically be tied to procreation. But now gay people want to marry.
The judge then asked if these changes in the past 30 years might not, as was the case with Loving, be at a tipping point at which the purpose for marriage has changed in the public conscience. Cooper struggled to explain how racist restrictions differ because they had no basis in historical definitions [he may want to read more history], that miscegenation laws created illegitimate children [he may not actually have been listening to the words he was saying].
Cooper argued that the sole distinction – the sole criteria for legitimate marriage – was the ability to procreate "normally". The judge failed to see how assisted fertility could not also be applied.
So Cooper shifted gears again and declared that the state had a right to "strengthen social norms". He discussed children born out of wedlock and that restricting marriage to heterosexual couples was a way to protect against this increasing trend.
[So Cooper has within this testimony declared the purpose of marriage to be encouraging procreation so as to further the survival of the species; he then changed his definition to be channeling possible procreation into marriage; and then changed it again into discouraging irresponsible procreation, almost the opposite of his original contention]
Cooper next argued that this case should be subjected only to a rational basis standard. And because of this, he need not prove that the voters had any particular intention to discourage irresponsible procreation (or whatever his current purpose for marriage might be) but only that it is conceivable that they could have used this logic had they so wished. Not that they did, but that a rational person could.
This vein of questioning ended and Cooper clarified his request to have the 18,000 marriage invalidated. He's said that if this caused irreconcilable differences, it would be better to toss out 18,000 marriages than to disregard the will of the voters. But otherwise, the defendants are fine with them continuing to be recognized as grandfathered-in.
The judge asked Cooper about whether gender (as opposed to incarceration, responsibility or ability to procreate) was the sole exception to marriage being a fundamental right. Cooper said that gender is the definitional feature of marriage.
The judge then asks if because Cooper claims that sexual orientation is only a social construct, then how it differs from gender. And the argument began it's descent down the ex-gay path.
Cooper claimed that sexual orientation was not immutable and was not an "accident of birth", i.e. no one is born gay. [I've long believed that the immutability of sexual orientation is the basis in which our eventual civil equality will be found.] They discussed how that while religion is not immutable, its rights are found in the First Amendment, not through heightened scrutiny.
Cooper insisted as "plainly right" that sexual orientation is not an immutable trait. He declared that 2/3rds of women change their orientation [a gross misstatement of the facts].
He further insisted that gays are not politically powerless. When the judge quoted a litany of discrimination, Cooper agreed that gays have been victims of discrimination, but insisted that history of discrimination is not by itself sufficient to warrant heightened judicial scrutiny.
The arguments took a veering to discuss whether Blankenhorn is a qualified witness. To support this, Cooper had nothing additional to add.
(to be continued… check back later)
Perry v. Schwarzenegger closing arguments
Timothy Kincaid
June 16th, 2010
Today is the last day of Perry v. Schwarzenegger, the legal challenge to Proposition 8. By the end of the day, the case will be in the hands of Judge Vaughn Walker. Karen Ocamb has a guide to of the final day's expected events.
The legal team of Ted Olson and David Boies have crafted a compelling argument for why this proposition should be found to be in violation of the US Constitution. And much of it was supported by the defense's own witnesses.
There is no question that Prop 8 harms gay individuals and families. There is no question as to whether it discriminates against gay people. The only questions are whether it was motivated by malice and whether there are state interests sufficient to justify the discrimination.
And in answering Judge Walker's questions, Olson and Boies were eloquent.
The extensive evidence that Prop. 8 was in fact motivated by moral disapproval of gay men and lesbians underscores its unconstitutionality. Indeed, where, as here, a law is subject to heightened judicial scrutiny, the "justification[s] must be genuine, not hypothesized or invented post hoc in response to litigation." United States v. Virginia, 518 U.S. 515, 533 (1996). Accordingly, the messages presented to voters during the Prop. 8 campaign and the voters' motivations for supporting Prop. 8 are relevant to whether Prop. 8 was enacted to further a sufficiently important interest to survive constitutional scrutiny. Proponents' laundry list of purported state interests, invented after Prop. 8 was enacted and for the purposes of this litigation, cannot be considered under heightened scrutiny if Prop. 8 was not in fact enacted to further those interests. See id.; Doc # 605 at 12-15. And, if Prop. 8 was motivated simply by moral disapproval of gay men and lesbians, then it cannot survive any standard of constitutional scrutiny. See Romer, 517 U.S. at 634.
In other words, all the crap they came up with during the case is irrelevant. It's not the pseudo-scientific sounding justification for Prop 8 that was presented in court that tells us the intent of the voters; it's the campaign commercials. The intent and motivation of the proposition is reflected in the vile, nasty, campaign of hate and bigotry that waged on the airways in 2008.
We will have to wait and see when the Judge will announce his determination. But we have reasons to be hopeful that this very careful judge will weigh the evidence and come to the only possible conclusion: that marriage discrimination against gay people serves no legitimate state interest, is based in animus, and is contrary to the protections enacted in the Constitution of the United States.
Linda Harvey takes purer-than-pure to a whole new level
Timothy Kincaid
March 8th, 2010
Most social conservatives are not wild eyed hate-filled bigots who would like nothing more than to see gay folks burnt at the stake. Most folks who don't support civil equality for their gay fellow-citizens really don't know much about gay folk and don't actually wish us individual harm. It's more of a "them liberals" kind of thing.
And over the past decade Americans – including many folks who think of themselves as conservative – have began the process of seeing gay folk as human. We are neighbors, friends, coworkers, and family. We no longer are "confirmed bachelors" and "maiden aunts" living with "lifelong friends" who are a shameful secret, but instead are respected and acknowledged parts of our community.
And, as such, it is no longer socially acceptable to just oppose anything and everything to do with our lives. Yes, polls suggest that the nation isn't quite ready to joyously celebrate marriage equality, but blatant discrimination is frowned on, even in right-wing circles. Especially if it sounds too hateful.
Ah, but not everyone is on board with the "treat 'em like human" idea. As we saw with the recent brouhaha at CPAC, some folks can't even be in the same room with gay folk – even those who agree with most of their agenda. The uber-conservative CPAC crowd got a taste of excitement when the purer-than-pure conservatives attacked their brethren for not being adequately anti-gay.
But no one has ever accused Linda Harvey of noting being adequately anti-gay. In fact, few can live up to her standard. And now Linda is letting conservatives know just how pure she is, in the offensive over-the-top inflammatory language she's know for.
Linda has decided that some people aren't really conservative because they "support homosexuality". And by "support homosexuality", Linda means pretty much anything other than venom-spewing declarations of disgust and intolerance. Anything short of piling up the firewood and calling for the torches is seen by Linda as selling out.
And the list of "Conservatives who aren't" is pretty impressive. Folks who just aren't as pure as Lina include:
CPAC, for allowing GOPride to be there
"Bill O'Reilly and his feebly-informed culture warrior, Margaret Hoover" because they " endorse repealing the ban on homosexuality in the military"
Charles Krauthammer, who thinks that Don't Ask, Don't Tell is discriminatory
Dick Cheney, for "listening to a self-declared 'born-that-way' homosexual relative"
"Cindy McCain and her silly daughter" for backing same-sex unions
Mitt Romney, because " in 2004, ordered reluctant clerks to issue marriage licenses to Party A and Party B. A genuine conservative might have held off until forced."
Ted Olson, for the obvious
Stand for Marriage Maine, for saying "we want to be tolerant of gays"
Maggie Gallagher, because she can't be depended on to "always articulate clear objections to homosexual behavior. Sometimes, she bows the knee to the vaunted 'identity'"
The Catholic Church, because it says that it "respects and accepts gays"
Oh yes, when it comes to being a real conservative, Linda is purer-than-purer-than-pure.
It's behavior, it can be changed and it's always wrong.

Teach kids to "respect" this behavior? No! Respect for others, yes, but people are born with the anatomy for heterosexuality, not homosexuality. Genuine respect involves telling the truth, and citing the risks, limitations and sinfulness of this perversion.
Ah, but lovely Linda has an extra-special place in her contempt for one fellow who is worse than anyone: Warren Throckmorton. Ya see, Warren actually thinks that you should treat gay people the way you want to be treated. Such heresy!!
And Warren has gone so far as to suggest that instead of storming out of school on the Day of Silence, conservative Christian kids should observe the Golden Rule and hand out the following message.
This is what I'm doing:

I pledge to treat others the way I want to be treated.

Will you join me in this pledge?

"Do to others as you would have them do to you." (Luke 6:31).
But not Linda. She's having none of that.
If I were a parent who discovered my minor child had been counseled in this way, I'd bring the largest and most aggressive medical malpractice suit I could launch against this counselor at Grove City.

Golden Rule? Not on your life.
And so now Warren is the pet project for Linda and her buddy Peter LaBarbera. LaBarbera has run a series of denunciations of "heretical" Dr. Throckmorton and has asked his readers to
TAKE ACTION: Contact Grove City College (President Richard Jewell: 724-458-2500; rgjewell@gcc.edu) and ask them if GCC professor Warren Throckmorton's unorthodox views on homosexuality represent "authentically Christian" teachings on this issue. (GCC advertises itself as a solid, "authentically Christian" institution.) Request a written response as to whether Throckmorton's writings on and approach toward homosexuality honor Grove City's Christian charter "rejecting relativism and secularism."
Yes, it looks like Warren should be fired; he just can't be counted on to be a hater. Nor Bill O'Reilly. Nor even the Catholic Church. Or at least not up to Linda's and Pete's standards. It's a sad sad world.
But at least Linda and Pete have each other. And Pete's porn collection.
Perry v. Schwarzenegger: day five summary
Timothy Kincaid
January 16th, 2010
Thanks to liveblogging from Courage Campaign and FireDogLake.
Today began with testimony from Dr. Michael Lamb, Head of the Department of Social and Developmental Psychology at Cambridge University. Michael McGill led the questioning. Dr. Lamb is highly qualified, prolific, and respected in the areas of child development and devolopmental psychology.
In the 1970's Dr. Lamb began with the assumption that a father-mother household was better. His views changed based on his research. By the 90s this change was accepted in the field.
Articles document conclusively that children raised by gay or lesbian parents are just as likely to be well adjusted as those raised by heterosexual parents. This is based on a great volume of study of children of different ages and further buttressed by results that affect children of broader range of children.
Studies conducted include both convenience samples and representative samples, longitudinal and cross-section. Over 100 studies have been taken. All mental health organizations agree.
Lamb refuted some of the pseudo-scientific claims of Prop 8 proponents, including the use of the term "gender disorientation pathology" in a Ron Prentice email repeating "21 Reasons why Gender Matters" (Perhaps those listed at NARTH). This term is not used in psychology.
Lamb refutes the canard that gays and lesbians are more likely to be child abusers, nor are their children likelier to be gay (though they are likelier to reject sex-stereotypical occupations).
Lamb dismisses Dr. Joe Nicolosi (ex-gay proponent) and his notions that childen of gay couples are going to be emotionally and socially traumatized. He says that adopted and artificially conceived children are as likely to be well adjusted as those raised by natural parents. He says that the only one in the field of child psychology who holds that view is David Blankenhorn.
In cross-examination, David Thompson for Prop 8 has Lamb admit he's a "committed liberal". Thompson tried to get Lamb to agree that science and research only give the results that government wants and that there is a vast liberal conspiracy to make scientific results be what the liberals want them to be. He references the East Anglia climate control scandal. This is an insult to anyone with a brain.
Thompson argued that men are cretins (he referenced Homer Simpson) and women are weak little caretakers. Liveblog synopsis:
Women spend more on children than men. Some occupations are specific to genders. Men are more likely to perpetrate sexual abuse than women. Step fathers more likely to molest children, abuse children than women. Molestation is bad for kids. Evidence that men who are married to women drink and gamble. You are not saying that men and women are completely interchangeable.
(My favorite argument so far:) Men can\'t breast feed. Breast feeding clearly has benefits for children. (yup, well that settles it, children whose mothers can't breast feed them should be left out for the wolves.)
Thompson read an article in which Lamb stated that biological parents were more important than involvement in raising the children; it was written in the 1970s. He quoted Lamb stating that it was disconcerting that fathers' roles were devalued; Lamb was a grad student. Thompson read from Lamb's The Role of Fatherhood in Childhood Development, 1976 version.
Lamb: Citations are to 1961, two from 1950s, one from 1965. We\'ve had a lot of research since that was written. As you\'ve pointed out, there have been subsequent editions of this book, that have updated these citations.
Thompson reminds Lamb that he described David Blankenhorn's book as "most provocative commentary published in 1995". Lamb said that Blankenhorn thought his review was negative.
Thompson somewhat desperately tried to get Lamb to agree that having both a male and a female in the house is essential to good childhood development. Lamb didn't play along.
(At this point we discover that a few witnesses for Prop 8 have been withdrawn because of "fear for their personal safety". But wasn't that why there is no video recording? Personal fear? Or is it that those witnesses realized that their peers would find out what they had testified through bloggers and knew that they would be mocked and reviled in their professional fields for selling their soul to the cause of discrimination and injustice. After lunch, Boutrous pointed out to the court that the witnesses who were skurrrred of being recognized dropped out after the SCOTUS said they didn't have to be televised. He said that in pre-trial he predicted they would drop out because they were afraid of what they would have to say during cross-examination.)
Quite a bit of time was taken establishing that children do better in homes with both parents rather than with a single parent. Much emphasis that step-fathers are more likely to sexually abuse than genetic fathers. Lamb continues to point out that they are comparing heterosexuals to heterosexuals.
I get the impression that Thompson is out of his element. At one point he objects that the US Census is not a random sample. Lamb points out that if a sample includes the entire population, it's better than a random sample. Thompson tries to argue that studies of gay people are faulty because they only study those who identify as gay; he seems not to notice that if we are talking about marriage, there aren't going to be many non-LGBT-identifying folk who marry a person of the same sex.
After lunch the judge asked Lamb why adopted children seek out their natural parents. Lamb said it was due to a natural curiosity about where they came from and not due to maladjustment. Walker then asked about priest abuse in the Catholic Church. Lamb clarified that it was predominantly heterosexual and that gay abuse occurs at about the same rate as heterosexual sexual abuse.
During Thompson's efforts to discredit the rather extensive research on the subject, he looks for anything that was not included to suggest that it throws all of the evidence out the window. His stabs include the financial resources of grandparents, the genetic intelect of the children, the educational achievement of grandparents, etc. He tries to sound incredulous that these studies didn't include these less obvious factors. What comes out in court, however, is the rather extensive number of factors that actually have been considered.
He cites Walter Shum of Kansas State Universite. Lamb dismisses Shum by saying, "I\'ve seen it before. It was published in a journal where one has to pay to have it published, so it\'s not really considered part of the literature. But I have seen it in past cases."
(A non-peer reviewed pay-to-get-published article? Gee, where have we seen that before?)
Thompson is trying to get Lamb to agree that only middle class gay and lesbian families were studied. And that the control groups of straight parents in the studies were not necessarily limited to married biological parents.
I'm wondering at the extent of this effort. I assume that is because when Blankenhorn argues that heterosexuals are better – based on his opinion – then Prop 8 will argue that we can just ignore all research whatsoever and go on Blankenhorn's opinion. It's just one opinion against another. While that might work well in a media campaign, I wonder if it's effective strategy to present to a judge.
Further, it appears that Thompson knows far less about the "gotchas" that he wants to drop on Lamb. He appears to have forgotten the first rule of jury testimony, don't ask a question to which you do not know the answer. He also confused references to studies as being separate studies and seems not to know what meta-analysis is.
Thompson says, "We\'re trying to show that optimal way to raise kids is in heterosexual households."
(Yes, Mr. Thompson, you are trying to show that. Unfortunately for you, the science isn't behind you.)
In redirect, McGill has Lamb clarify that the largest comparative studies included census data and thus compared gay couples (married and unmarried) with heterosexual couples (married and unmarried) and that gay children did not fare worse.
McGill then plays deposition tape of Dr. Marks, a Prop 8 witness that withdrew "cuz he's skurrrrred of the cameras". It seems Marks made a wise decision. In the tape he contradicted himself and ends up – in this clip – undermining his assertion that biological families are preferable.
McGill had Lamb read a portion of his review of Blankenhorn's book illustrating how it was not favorable.
Lamb concludes by testifying that the field shares his conclusions because of the consistency of the outcome of hundreds of studies. Outliers which are not replicated don't change conclusions based on cumulative work.
In one final dig about Lamb being a "liberal" and donating to PBS:
McGill: Did the corporation on public broadcasting affect your opinion in this case?

Lamb: No, it did not.
To end the day, Helen Zia, an Asian-American told the story of her life. She talked about discrimination and fear. She spoke of the humiliation of signing up for the first local domestic partnerships in San Francisco at the window where dog licenses were issued. She talked about how marriage changed her life. Her Chinese grandmother finally had a word to describe Leah, her wife. Her in-laws now saw her brother as extended family. She spoke of cruelty and hostility she experienced in Oakland during the Prop 8 election season.
Chu: How does getting married change things.

Zia: In most immediate sense, it was in how our families related to us. When we first got married. We have a niece, 2 years old, only known us Auntie Helen and Auntie Leah. WHen she saw Leah and me, she gave us a big hug, said, Auntie Leah, now you\'re really my auntie. I thought, well, you\'ve always known her as your auntie. Somehow it made a difference. It made a difference to our parents. When you say you\'re a domestic partner. When people say "who\'s this person?" I can\'t count the number of times who said "Partner in what business." We\'d say "partners in life." Often it was bewilderment. What business is life, od yo umean life insurance. It\'s a matter of how our families relate to people. For me to show up at every event. People ask who\'s she. For her 90-something auntie to say, here\'s Leah\'s friend. She must be a really good friend, suddently there were able to say, Helen is my daughter in law. My mother is an immigrant from China. She dosent\' get waht partner is. I would be around her, I could hear them say, sometimes in Chinese, sometimes in English, that\'s Helen\'s friend. Then it changed, she would say, this is my daughter-in-law. Whether they got it or not, you don\'t insult someone\'s wife, you don\'t insult someone\'s mother. We\'re not partners in life or in some business. It changed things on a huge level. Marriage in how it affected our families. Our families related to each other differently. Marraige is joining of two families. My family and Leah\'s family now relate to each otheer differently. My brother lived about 5 minutes away from Leah\'s father when he was still alive, in those 15 years, they didn\'t make an effort. After we were married, Leah\'s father would stop by, drop things off. My brother is quite active in HI, Leah\'s brother\'s wife, my sister in law. Has a sister who runs in same circles. He will now say she\'s my in-law.
And this ended the day. The case will resume Tuesday morning. The plaintiffs expect to end testimony on Wednesday.
It is difficult to predict how long it will take the Prop 8 defendants to present their testimony now that four of their six witnesses have dropped out cuz they're skurrred of the evil homosexual menace that will hunt them down and piddle in their petunia. All, it might be noted, after the SCOTUS gave in to their demands of no televising and no video at all outside of a live-feed to another room inside the same courthouse.
Somehow I think they really wanted to lose the battle over the cameras. As we saw from Dr. Marks' video deposition, their witnesses may be far more worried about their own inadequacies and dents in their reputation than they are about marauding bands of drag queens and dykes on bikes chanting, "we're here, we're queer, you're a bigot, get used to it" while they try to order a latte at their local Starbucks.
I suspect that they wanted an excuse to drop their witnesses so they could use this to appeal the trial of fact. But the SCOTUS may have unintentionally called their bluff and left them with only the flimsiest of wacky excuses ("we were skurrred of the evil homosexuals in the overflow room; they might hit us with their laptops). And now they only have two witnesses who are willing to be cross-examined.