Mat Staver: Gays Threaten Survival of Western Civilization
Jim Burroway
October 7th, 2011
Mat Staver, head of Liberty Counsel and dean of Liberty University's law school, appeared on an American Family Association radio program this morning just before introducing GOP presidential candidate Sen. Rick Santorum at the Values Voter Summit. Staver told AFA Radio that "the sexual anarchy with the agenda of the homosexual movement" threatens the survival of Western Civilization: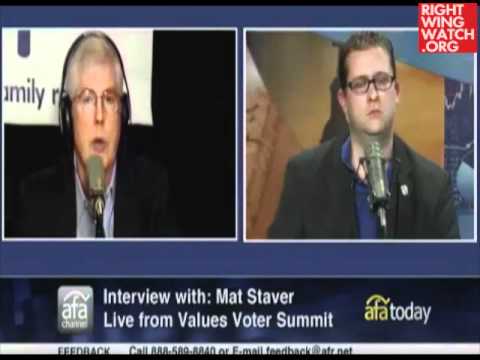 Staver: We are facing the survival of western values, western civilization. And I think those survival, whether they win or lose, what will the future of America be will be determined in our lifetime…. One of the most significant threats to our freedom is in the area of sexual anarchy with the agenda of the homosexual movement, the so-called LGBT movement. It does several things, first of all it undermines family and the very first building block of our society, but secondly, it's a zero sum game as well and it's a direct assault on our religious freedom and freedom of speech.
Do you really want to know what threatens the survival of Western Civilization? Well, if one of the great pillars of Western Civilization is the rule of law, then Staver's Liberty Counsel and law school pose a far greater threat to Western Civilization than treating all people equally. Members of Staver's organizations have been implicated in facilitating the kidnapping of then- seven-year-old Isabella Miller-Jenkins, in defiance of a court order ordering Isabella's mother, Lisa Miller, to turn custody of the child over to her other mother from a civil union, Janet Jenkins, after Miller refused to follow to previous court orders granting visitation rights. There is considerable evidence that Miller may be following the advice of legal counsel in defying the courts' rulings. Teachers at Staver's law school presented a case study that was remarkably similar to the Miller-Jenkins case, and taught students that, as future lawyers, they should encourage their clients to chose "God's law" over "man's law" and defy the legal system. Students who responded on an exam that the client should follow the court order were given bad grades, while students who responded that the client should be urged to break the law got A's.
If there is a threat to Western Civilization, it's posed by those who would impose legal anarchy to further their narrow religious agenda in open defiance of the law.
Comments