The Need For An Ex-Gay Moral Inventory
Jim Burroway
October 19th, 2011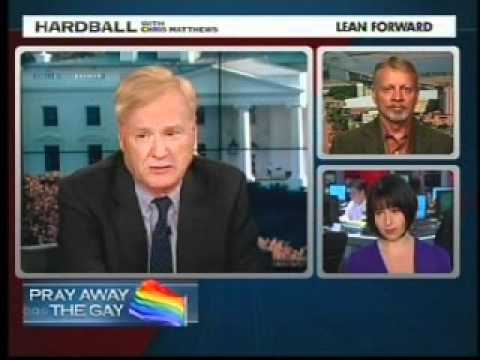 John Smid, the former director of the Memphis-based residential ex-gay program "Love In Action," appeared in MSNBC's Hardball with Chris Matthews yesterday to talk about his observation that after more than two decades as an ex-gay leader, he never saw a an actual "ex-gay"f — someone who went from gay to straight. This appearance on a politically-focused talk show doesn't do much to shed any new light for those of us following the story, but it is likely to heighten Smid's profile and message. Anti-gay and ex-gay activists, who have been mostly silent so far (with one notable exception), may now decide to speak up more to try to blunt Smid's message, while the gay community continues to celebrate Smid's candid admission.
It's certainly worth celebrating. The ex-gay movement has been used as a political tool against legal equality for LGBT Americans since the 1990s, with the message that gay people don't need equal rights because all they have to do is change. Smid's testimony puts a lie to that message. More specifically, in this case he appears to endorse some form of marriage equality as a civil issue, although he does't get into the details. As a political development, all of these statements are both noteworthy and welcome.
John Smid seeks our forgiveness, and I'm happy to oblige. I forgive him, but my forgiveness is cheap. Meaningless really, since he never harmed me personally. It's not about me, nor is it even about the overall gay community, especially the majority who never crossed paths with John Smid or any other manifestation of the ex-gay movement. As I said last week, I — we — cannot be the ones who offer him absolution. Forgiveness can only come from those he harmed.
I'm concerned that right now, the wrong people are forgiving him. And the message I'm hearing from former clients at Love In Action is that Smid has some very specific things, things that he personally did as the ministry's leader, that he needs to address in very specific ways. Some of those things, we already know about: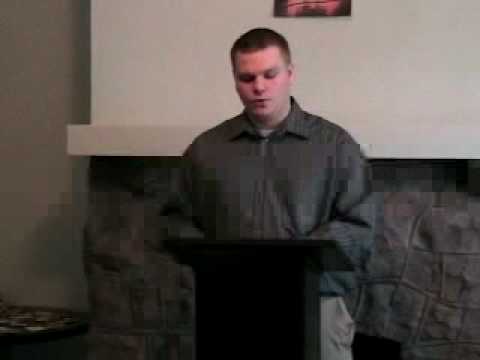 Everyone whom I've ever met from LIA had very similar stories about the notorious Friends and Family Weekend. They had other examples of extreme cruelty and emotional abuse, but the Friends and Family Weekend stands out as a common thread. The weekend in 2008 when Jacob Wilson made that video, I spent an afternoon chauffeuring a carload of former LIA clients around Memphis as they showed the city and talked about their experience at LIA. A few were really seeing Memphis for the first time; their mobility was severely restricted by LIA's rules while they were in the program. They had lots to talk about, and much of it centered on a key part of LIA's "therapy," which was for everyone to maintain, on file, a copy of their Moral Inventory. The MI — one former client said that everything at LIA had a acronym or initialism, which, I kid you not, immediately sparked a debate about the difference between acronyms and initialisms — was the client's written confession for every deep, dark sexual secret they could remember. They wrote detailed descriptions of every sexual experience they could think of, what kind of porn they liked, what their fantasies were, and anything else they could think of. Clients were encouraged to continually go over their MIs, and if they remembered any new, they were to add it to the file. When the Friends and Family weekend came around, clients were then told to pick out the most horrific, intimate, deepest darkest secret from their MI and read it aloud at an assembly in front of everyone — friends, families and total strangers alike. Unbeknownst to the clients, families were instructed ahead of time to respond not with words of love and forgiveness, but with condemnations and disgust.
It's easy to look at this from the outside and say that everyone in the room was culpable for what happened: the clients for participating (no one had a gun to their heads; indeed, they had paid thousands of dollars for the privilege), the families for beating their own loved ones when they were at their most vulnerable moment (what kind of a parent can do such a thing?). But all of this was presented as "love in action," — love can heal anything, can't it? And besides, Smid was a good, moral, Christian man. He had overcome his own homosexuality, and was sharing what he learned with others at LIA. This is how you do it. And look at Smid: he was married and was nationally recognized expert! He came highly recommended by Exodus International, the nation's largest ex-gay organization. With all of those credentials — his lack of an actual degree was overlooked — everyone trusted him to know what he was doing.
Many survivors today struggle with the guilt of inflicting this pain on their parents, others struggle with the enduring shame over the experience, while others still have never recovered from the shock of being condemned by their own loved ones in public. Many parents, too, continue to struggle with the shocking details that they heard coming from their own child's lips, others struggle with whether they drove their sons and daughters to the depths of depravity — a core tenant at LIA is that bad parenting made gay children — and others still struggle with having gone along with LIA's program against their better judgments. Countless families today are still fractured over those experiences.
By all accounts that I've heard, there was never any physical abuse by staff at Love In Action. And by some accounts, many of the staff were truly trying to do their best to help those who were paying thousands of dollars for this "treatment." And yet the abuse happened, and it really doesn't matter to the victims whether the abuse came as a results of misplaced "compassion" or displaced repression — which brings to mind the biblical command of "Physician, heal thyself." At LIA, the physician was as sick as the patients, but they were all trying to treat symptoms rather than the underlying disease that none of them would recognize: self-hatred over being gay.
But there is a way forward, and Smid is to be highly commended for the brave steps he has taken so far. I think all of us should stand with him and encourage him on his journey. Based on his blog posts, he appears willing to continue the hard task at putting right was has been wronged and helping to heal what was broken. To move that process along, this might actually be a good time for Smid to take a page from his own program at LIA and undergo his own highly-detailed MI. No, I'm not talking about an accounting of his sexual failings, but a true Moral Inventory, with the same degree of detail and specificity he and his staff demanded from LIA's clients. And to share a portion of that publicly. To stand up and say, in detail, what he did and why it was harmful.
This isn't about revenge, nor is it about turnabout-is-fair-play, but it is about doing unto others. It's also about repentance, atonement, and redemption — for his victims and, yes, even for himself. Imagine the healing that can come when Smid's former clients see him taking the same brutal walk that he made them go through. And imagine the healing that can come for everyone, Smid included, as he walks a few miles in their shoes.
Comments