Another Man's Wife
Jim Burroway
January 6th, 2012
Sigh: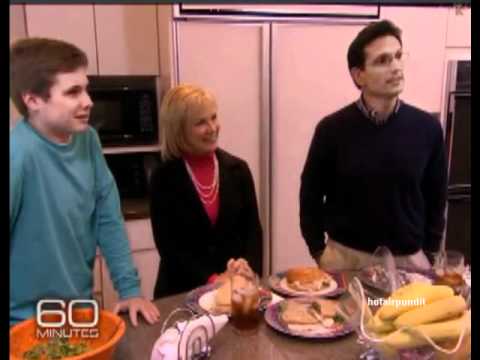 Stahl: So you're pro-choice?

Diana Cantor: I am.

Stahl: Gay marriage? What does that mean?

Diana Cantor: I don't-

Stahl: You disagree with him?

Diana Cantor: I do disagree. There's really that respect. If I expect him to respect my views that could be different, I certainly need to respect his.
Here we go again. Yet another wife of an anti-gay politician supports gay marriage. House Majority Leader Eric Cantor's wife Diana Cantor joins Cindy McCain and Laura Bush as being gay supportive in ways that contrast with their political husbands. It's a long if not necessarily a well-trod tradition; Nancy Reagan fretted over the health of her Hollywood friends while her husband's administration stonewalled on AIDS.
Don't get me wrong. I'm glad Mrs. Cantor holds those positions and is willing to speak up about them. More wives should. But more to the point, more wives — or more particularly, more Republican women — should speak up, become more active in their party, and even run for office.  Remember, we wouldn't have DADT repeal today if it weren't for Sen. Susan Collins refusing to let it die on the Senate floor. Rep. Ileana Ros-Lehtinen has signed on as cosponsor for the Respect for Marriage Act, which would repeal DOMA. So, please excuse me if I'm appreciative but not entirely thrilled to my toes over learning that another anti-gay politician's wife supports us. What am I supposed to do with it? Congratulate Rep. Cantor for choosing such a plucky little lady?
Comments