The Daily Agenda for Friday, January 13
Jim Burroway
January 13th, 2012
TODAY'S AGENDA:

Ugandan Pro-Gay Pastor To Speak: Washington, D.C. Rev. Mark Kiyimba, pastor of the New Life Kampala Unitarian Universalist Church, has been a consistent voice for LGBT equality in Uganda in the face of proposed draconian legislation designed to criminalize gay people and their supporters out of existence. Rev. Kiyimba is currently in the U.S. for a speaking tour, and for the next several days, he will be speaking at several locations in the Washinton, D.C. area. The schedule includes:
HIV+ Photo Shoot: Los Angeles, CA. While you're making plans for the weekend, you might consider penciling this in for Sunday if you live in the L.A. area. Fine art photographer Wayne Martin Belger will shoot portraits of HI-positive Angelenos Sunday January 15, in the Beverly Fairfax District using his hand-crafted "Untouchable" camera. The pinhole camera designed and built by Belger for "Bloodworks" pumps HIV+ blood through filters across the pinhole aperture, producing ghostly and luminous portraits. The photo shoot begins at 11:00 a.m. for more information, please call Lisa Derrick at 323-578-3952.
Celebrations This Weekend: Aspen Gay Ski Week: Aspen, CO; Melbourne Pride's Midsumma Carnival: Melbourne, VIC.
TODAY IN HISTORY:
Unitarian Church Sponsors Symposium on Homosexuality: 1954. The Unitarian Universalist Association has a long history of inquiry on a large number of contentious topics. In 1954, the First Unitarian Church of Miami hosted a forum called "Homosexuality: Cause, Society, and Crime." According to a write-up in ONE magazine, the nation's first gay publication, the attendance "broke all existing records." The panel included Miami mayor Abe Aronovitz (who had instigated a significant anti-gay crackdown in his city — See Oct 6), psychologist Dr. Syvil Marquit (no affiliation was given); Dr. Jack Capschan of the University of Miami's psychology department; and Dr. Alvin Winder, psychologist for the Veterans Administration. The psychologists generally agreed that homosexuality wasn't an illness, but they differed on whether it was "curable" or whether society was the problem. As ONE reported it:
The discussion was then opened to questions from the audience. The first question was "How can we cure homosexuality?" Dr. Kapschan answered with this question, "Is it not possible that instead of sick homosexuals, we have a sick society?" Dr. Marquit added that we must have a wider acceptance of homosexuals. "In other words," he said, "your sex life is your own business."

…Then Mayor Aronovitz asked, "I would like to know if there are any individuals who have had the glorous experience of normal sexual relations who prefer homosexual relations?" "I'm sorry to disappoint the Mayor," answered Dr. Marquit, "but it has been proven that a large percentage of confirmed homosexuals have experienced 'glorious' heterosexual relations." …

To the question "Is prejudice against homosexuality related to intolerance?" Dr. Kapschan answered, "Yes, research has proven that prejudice is generally against a number of minority groups, not just homosexuality. The authoritarian personality that condemns persons for their homosexual behavior is much more of a threat to society than the homosexual himself. They are psychoneurotics who need psychiatric treatment, not the harmless homosexual who varies from the so-called normal, criticized only insofar as what he does in bed. Prejudice against the homosexual makes an especially good scapegoat for the authoritarian personality."
ONE's editors were greatly encouraged by the forum, and hoped that it would "lead to more stimulated discussions by qualified people, sponsored by churches and other civic-minded groups."
US Supreme Court Issues First Gay Rights Ruling: 1958. It was barely a ruling, just a terse, one-sentence line without even hearing oral arguments. But that was all it took for the US Supreme Court to affirm the rights of the first major gay magazine, ONE, to be distributed by the U.S. Postal Service without its subject matter, homosexuality, being declared obscene. It all began in 1953, when the L.A. Postmaster confiscated copies of the October issue (ironically, the cover story was "You Can't Print It!") and charge the editors with violating the 1873 Comstock Act, which prohibited sending "obscene, lewd, and/or lascivious" material through the mail. ONE lost their case in Federal District Court. They appealed and lost at the Ninth Circuit Court of Appeals, which called ONE , "morally depraving and debasing." And so it was a major surprise — although it shouldn't have been — when the U.S. Supreme Court ruled that even gay people enjoyed the protections of the First Amendment. Editor Don Slater celebrated the decision in the February 1958 issue: "By winning this decision ONE Magazine has made not only history but law as well and has changed the future for all U. S. homosexuals. Never before have homosexuals claimed their right as citizens."
You can read the full, fascinating story of how a tiny magazine in Los Angeles beat the incredible odds here.
Jesse Helms Calls Gays "Disgusting People": 1990. When the three-term Senator from North Carolina stood on the platform at the state fairgrounds before a crowd of 1,700 to announce his intention to run for a fourth term, there was no doubt whatsoever what his platform would be: abortions and gays. "Family values in American are under attack as never before," he said. "Think about it. Homosexuals and lesbians, disgusting people marching in our streets demanding all sorts of things, including the right to marry each other. How do you like them apples?" Helms won that election, and another one again in 1996 before finally leaving the Senate in 2003. Helms is currently dead.
TODAY'S BIRTHDAY:

Charles Nelson Reilly: 1931. He was a very well respected Broadway actor, director and drama school teacher, but he was best known and beloved for his campy comedic roles and as a panelist on the game show The Match Game. His break on Broadway came in 1960 with Bye Bye Birdie. His part was small, but it opened the door to 1961's Pulitzer prize-winning musical How To Succeed in Business Without Really Trying. He was also featured in 1964's Hello, Dolly! Through the 1960s and 70s, he had several comedic guest appearances on television. He was a regular on The Dean Martin Show and made countless appearances on The Tonight Show with Johnny Carson. His campy character and his flamboyant dress marked him as a gay man. He never explicitly acknowledged it, although he would joke about how "butch" he was on The Match Game. No one asked, he didn't tell, but everyone knew and no one bothered much with keeping the secret. In 2002, he finally discussed his private live in his one-man show Save It for the Stage, which became the basis for the autobiographical independent film, The Life of Reilly. He was too ill to attend its premiere in 2006 at South by Southwest, and he died at home on in 2007.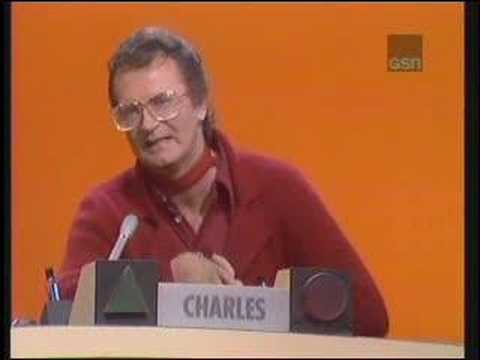 Edmund White: 1940. He was born in Cincinnati and grew up in Chicago, then studied Chinese at the University of Michigan. He worked as a journalist in New York, then moved to France and settled in as a writer. In 1973, he co-wrote the first edition of The Joy of Gay Sex with psychiatrist Charles Silverstein, and that set him on his course of what one observer called his dedication to sexual truth-telling. His best known work, A Boy's Own Story
, was the first volume in his autobiographical-fiction trilogy that continued with The Beautiful Room Is Empty
and The Farewell Symphony
. His 2006 memoir, My Lives
provides a frank and unflinching account of growing up gay in the Midwest and his life since then. In 2006, he told journalist Steve Dow, "Writing has always been my recourse when I've tried to make sense of my experience or when it's been very painful. When I was 15 years old, I wrote my first (unpublished) novel about being gay, at a time when there were no other gay novels. So I was really inventing a genre, and it was a way of administering a therapy to myself, I suppose." White is currently a member of the faculty of Princeton University's Creative Writing Program.
If you know of something that belongs on the agenda, please send it here. Don't forget to include the basics: who, what, when, where, and URL (if available).
And feel free to consider this your open thread for the day. What's happening in your world?
Comments