What Makes Paul Cameron Tick?
Jim Burroway
May 18th, 2012
I can't help but think that so much of his animus is motivated by some deep, deep wounds caused by this alleged "raping". There seem to be a lot of unresolved issues there, and I can't help but pity someone who is that psychologically bound.

— BTB commenter "DJ"
I couldn't agree more. While I can't claim to know Cameron's mind, I do think that child sexual abuse — or perhaps some form of child abuse in general — is an unexplored area (at least I haven't explored it much) which may explain some of the behaviors that we see among anti-gay activists.
A few weeks ago, gay blogs excitedly posted about a study which showed that some individuals who grew up with controlling parents (mainly fathers) and were identified as likely being gay themselves through testing but who otherwise denied that they were gay, those individuals were found to be more likely to employ "defensive processes" which include displays of greater hostility toward gay people. There's a lot of "more likelies" and "some individuals" in that statement, but many people nevertheless jumped to the obvious oversimplification (homophobe=gay!). But the way the study was constructed it doesn't allow us to work backwards from someone's outward homophobia to conclude that they are probably gay — unless you're talking about someone who is in the ex-gay movement obviously.
But that study was still fresh on everyone's minds when David Pakman interviewed Paul Cameron earlier this week, and that may explain everyone's excitement that Cameron acknowledged that he had "some feelings" after having been sexually abused at the age of three until he was about eight or ten when he became "thoroughly interested in girls." I think for a lot of gay and pro-gay bloggers, that was big "aha!" But for me, that looked like a normal developmental process, at least as normal as such a one could be under the circumstances.
Is Cameron secretly gay? I don't know. If he were, it would go along way toward explaining what he told The Rolling Stone's Robert Dreyfuss in 1999, when he explained how he thought "untrammeled homosexuality" could take over and destroy an entire society:
"If you isolate sexuality as something solely for one's own personal amusement, and all you want is the most satisfying orgasm you can get — and that is what homosexuality seems to be — then homosexuality seems too powerful to resist. The evidence is that men do a better job on men, and women on women, if all you are looking for is orgasms."
He doesn't explain what evidence he has for that statement — I've never seen it, and given the high degree of individual variability of what one likes and dislikes among gays I seriously doubt that such evidence exists. But Cameron nevertheless found the idea compelling. He told Dreyfuss, "I'm convinced that lesbians are particularly good seducers." And in the next paragraph, Cameron called homosexuality "pure sexuality. It's almost like pure heroin. It's such a rush." People have been pondering what he meant by that for the thirteen years since then.
Despite his protestations, he may be just another closet case. But I think the rush to latch onto that as an explanation for anti-gay extremism may prevent us from seeing another important, more painful, and little-discussed factor that is staring us in the face: child sexual abuse.
As a refresher, here's the video again: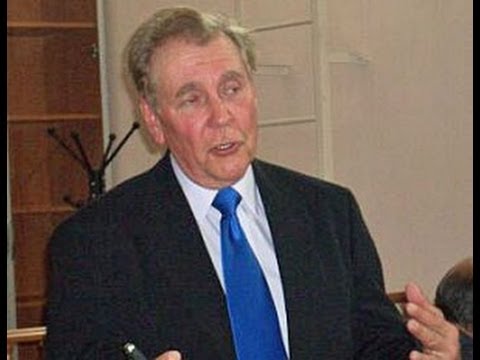 And here's the transcript, beginning at the 11:14 mark where the relevant part of the conversation takes place:
Pakman: What age were you when you decided, "I'm going to evaluate men and evaluate women, and I'm going to choose for the rest of my life I will be attracted to women." How were you when you did that?

Cameron: Well I didn't do that so much consciously. I reacted to my environment. As you're probably aware, I was seduced or raped as a child. I was about three. And I was raped homosexually. And so had that continued, I don't know where I would have ended up. But I do know that the culture was directed toward heterosexuality overcame whatever feelings I had — and I had some that I acquired as a three year old. And by the time I was, say, eight or nine or ten, I was thoroughly interested in girls.

Pakmna: But Dr. Cameron, with all due respect, don't you think that if we combine the attraction that you stated that you had to men when you were very young, combined with the fact that your entire life you have focused on homosexuality, sex between men to a degree that almost no one that I've come across except a handful of people, isn't it possible that you are gay?

Cameron: (Laughs) Well it's impossible. I'm … No one… Gay is kind of a political term. Am I interested in homosexual relations? Not at all. I don't… on a scale of one to a hundred? Zip. And uh, as a matter of fact, as I've dealt with people who have this affliction or this desire or this interest, if anything I'm repelled by it. I'm probably about a minus a hundred.
This isn't a new revelation. Reporter Paul Harkavy obtained a similar revelation from Cameron in 1996:
Paul Cameron was about four years old, he recalls, when a young man accosted him in an apple orchard and ordered him to perform oral sex.

The memory makes him chuckle. "I must have been a beautiful and charming little boy," says Cameron. "But I didn't like it much. He just told me, 'Hi, kid, I want you to do this.' I remember that he was kind of dirty, and that bothered me." He didn't tell his parents about the incident. "Kids want to live their own lives," he explains. "They don't want to tell everybody everything." Nor did he tell his folks about another molestation a year later, after his family had moved from Pittsburgh to Florida, when a female stranger lured him into her apartment, gave him a bath and "fiddled" with his genitals.

"I remember that one more fondly," Cameron says with a laugh. "I went out and looked for her apartment afterwards–never did find it, though. I had a much more positive experience with the woman. I thought it was a rather pleasant experience."
In other words, Cameron wasn't molested once, but twice — at least.
I'm going to have to admit that I haven't done much studying in this area. (Maybe some crowdsourcing in the comments will come in handy here. BTB readers are the best in the land when it comes to things like this.) But I have broached the subjects with a very few therapists who deal with child sexual abuse, and they confirm that one of the common effects of such abuse is that the abuse victim often doesn't see his or her sexuality as something he or she owns. From a very early age, that that person was taught that his or her sexuality belongs to someone else, and that other people have mastery over that his or her sexual being. And for too many children, that instruction comes painfully early in life, long before that child even has an opportunity to understand that the child even is — or will be — a sexual being. That child is taught that the most private and intimate parts of that child's body and being are the property of someone else.
I am not aware of any studies which examine possible pathways of child sexual abuse and homophobia in adulthood. Those few therapists I talked to weren't aware of any either. If someone does know of any, I'd really appreciate it if you would let me know in the comments or via email. So without those studies, all we have is a hypothesis in search of evidence.
But with very little effort, one can easily imagine that this must play a link. Being a closet case may explain the shame and strong aversion that some homophobes exhibit when they are around gay people, but I wonder if it is enough to explain the obsession, the rage, and sometimes the violence. In Cameron's case, the violence isn't physical. He commits extreme acts of violence to the truth which he has taken to radical, almost pathological, extremes.
As I have pointed out many times, his willingness to lie about scientific research has led to denunciations by the American Psychological Association in 1983, by the Nebraska Psychological Association in 1984, the American Sociological Association in 1985 and 1986, the Canadian Psychological Association in 1996 and, more recently, the Eastern Psychological Association in 2007. I cannot think of any other individual who has racked so many denunciations by so many organizations, and yet Cameron keeps on going as though he had never been challenged in his life.
And his anger against gays has been quite astonishing. As early as 1983, he was advocating "medical extermination" for gay people with AIDS. In 1999, he penned an article describing in approving terms how the Nazis "dealt with" homosexuality. That's a road on which few other anti-gay extremists have dared to travel.
You can add Cameron to Joe Dallas, an ex-gay activist who says that he was molested as a child. Ditto Alan Chambers, Richard Cohen, Greg Quinlan, the late Anthony Falzarano — the list is particularly long in the ex-gay movement. Melissa Fryrear, a ex-gay advocate who was formerly with Focus On the Family, routinely told "Love Won Out" audiences that she had never met a gay man or a lesbian who hadn't been sexually violated as a child. She also said she had been abused as a child.
As a matter of fact, it is extremely easy to find people in the ex-gay movement who say they were abused as children. Partly because it's become something of a dogma in the ex-gay movement that most gays were abused as children and that's why they became gay. Being molested is an almost de rigeur touchstone in ex-gay testimonies of transformation. Alan Chambers said in 2006 that of those who contacted Exodus International, "85 percent of the men and women have been sexually molested prior to age 13." He assumed that his statistic applied to the entire gay population. But of course it doesn't. It applies only to those whose deep-seated shame and pain over their sexuality — a sexuality that was already claimed by someone else — has led them to want to try to change that horribly corrupted sexuality. Or to just get rid of it altogether in exchange for a lifetime of celibacy.
But testimonies of molestation outside of the ex-gay movement are quite rare, which makes Cameron's statement rather unique. But I've often wondered if a similar explanation may lie behind the anger displayed by some of the more extreme anti-gay activists. Take Scott Lively, for instance. He talks about growing up in an abusive household, but he has never mentioned sexual abuse as far as I know. The closest he comes to suggesting that sexual abuse might have occurred in his family was during his infamous 2009 talk in Kampala, Uganda. He opened that talk with a brief introduction, in which he said, "I have another sister that wasn't able to enter into marriage until she was in her 40's because of the pain of the family life that we had."
Is that a hint? I don't know. But something must surely explain the incredible anger that lies just underneath the surface. It doesn't take a psychologist to understand that there are some rather deep unresolved emotional issues at play, whatever their source may be. There is a whole field of questions that I think deserve exploring, and I hope some enterprising researchers or grad students take up the question soon.
Comments