Ugandan Parliament Leader Says Anti-Homosexuality Bill Will Be Taken Up In Next Session
Jim Burroway
June 19th, 2012
That is the lede that was deeply buried in this report from Uganda's NTV: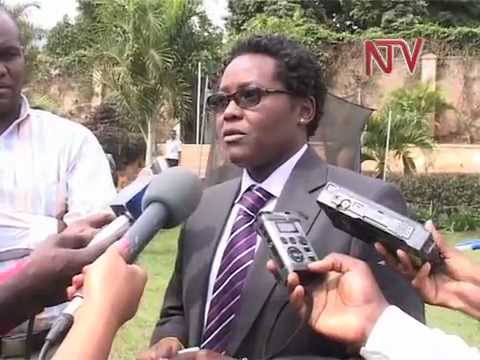 Towards the end of this clip, MP David Bahati, the sponsor of the Anti-Homosexuality Bill, told NTV's reporter:
The current legal regime in the penal code act is so weak, that's why we brought in the bill to strengthen it. [edit] And we have been assured by Hon. Tashobya that he is going to work on this bill this time in session.
Bahati is the caucus leader of the ruling party, the National Resistance Movement. MP Stephen Tashobya is chairman of the Legal and Parliamentary Affairs Committee, which is responsible for rewind and recommending changes to the Anti-Homosexuality Bill.
The NTV report errs in saying that the bill would provide a lifetime sentence for LGBT people. It would, as that is one of the penalties spelled out in the bill. But that implies that the death penalty has been removed from the bill. That is not true. The last time the bill went through Tashobya's committee in 2011, his committee recommended removing the explicit language of "suffer(ing) death," and replacing it with a reference to the penalties provided in an unrelated existing law — which just happens to specify the death penalty. Which means that the Legal and Parliamentary Affairs Committee recommended that the death penalty be retained through stealth. Bahati then went on to claim that the death penalty was removed even though it was still a part of the bill. The Eighth Parliament ended last year before it could act on the committee's recommendation. After the Ninth Parliament convened, the original language of the bill, including its death penalty, was reintroduced and referred back to Tashobya's committee.
The occasion for this news report was yesterday's raid on a workshop at Esella Country Hotel in the Kampala suburb of Najjeera. The workshop yesterday was intended to provide training in monitoring human rights violations to Ugandan LGBT advocates, who instead saw their own freedoms of assembly, association and speech violated by the raid from Ugandan police. The head of the Criminal Investigation Department (CID) of Kampala's police says that his investigation into whether any laws were broken is ongoing. The CID is routinely called upon to handle politically repressive actions on behalf of the government.
According to Daily Monitor, Uganda's largest independent newspaper, "At least five staff of the project were detained alongside 12 of the workshop participants while others escaped after being tipped off about the police raid." The paper also reports that participants came in from Rwanda, Kenya, Uganda and Tanzania and quotes Michelle Kagari, the Amnesty deputy director for Africa, denouncing the raid as a "senseless and ludicrous harassment of rights activists which has no basis in law" She also said it was part of a larger pattern of intimidation of legitimate human rights work. (Daily Monitor and NTV are owned by the same media company based in neighboring Kenya.)
Ethics and Integrity Minister Fr. Simon Lokodo, a defrocked Catholic priest, also led a raid of a gay rights conference in Entebbe in February. He appears to be behind this raid as well, having tipped off NTV that the raid would take place several ours before police arived. Lokodo in this report said that that he will make sure that "all is done to bring them to book" (to be charged with a crime). He also reiterated that "everybody else will know that at least in Uganda we have no room here for homosexuals and lesbians." He also denounced international pressure on Uganda to respect the human rights of all its citizens, including LGBT citizens, saying that Ugandans "would rather die poor than loose our dignity as Ugandans."
Comments