Ugandan Anti-Gay Pastor Reiterates Opposition to Homosexuality
Jim Burroway
December 26th, 2013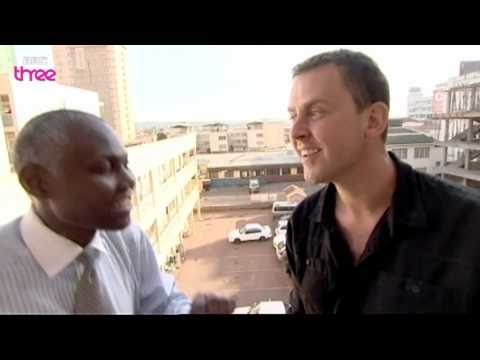 Solomon Male is a complex person. The Pentecostal pastor is as anti-gay as they come. In 2012, he was convicted by a Uganda court, along with anti-gay extremist pastors Martin "Eat Da Poo Poo" Ssempa, Michael Kyazze and three others, of conspiring to tarnish a rival pastor's reputation by accusing him of homosexuality. Male (pronounced "MAHL-leh"). His appearance in the above clip from a 2011 BBC documentary further enhanced his anti-gay credentials with Western observers. But what has set him apart from other anti-gay extremists in Uganda is his long-repeated opposition to the Anti-Homosexuality Bill that was recently passed by Uganda's Parliament. Yesterday, Daily Monitor, Uganda's largest independent newspaper, reported that Male had taken a "U-turn" on the anti-gay bill:
"It is unfortunate that our MPs seem not to be serious with what to do with their time. They gave Ugandans the impression that there was no law to deal with homosexuality which was not true. Secondly the Bill they passed waters down the existing law and will simply give homosexuals opportunity to petition the constitutional court to strike it and other legal provisions out," Pastor Solomon Male of the Arise for Christ Ministry told the Daily Monitor yesterday.
"His excellency shouldn't bother assenting to it. They (MPs) have failed to deliver and instead opted for populism to cover up their failures," the cleric asserted. Religious leaders from across the denominations have extolled the Speaker Rebecca Kadaga and the House for passing the Bill.
Male's reasons for opposing the bill, as reported by Daily Monitor, are largely consistent with prior statements and can hardly be characterized as a "U-turn." As I said, he is as ignorant and anti-gay as any other anti-gay cleric in Uganda. But just last year, he voiced his opposition to the Anti-Homosexuality Bill when it appeared at the top of Parliament's agenda:
"The basis of our anti-homosexuality initiatives since 2006, which culminated in the formation of our organisation was to sensitise the public about the challenge and dangers of homosexuality and sexual abuses," he said. "It led to some politicians coming up with a hurried populist, opportunistic and hypocritical bill against homosexuality, which is now before parliament."

Male said their organisation was set up to fight for the rights of victims of homosexuality. He claimed many youths were being lured into homosexuality while at school and in churches. However, Male accused security agencies of covering up for prominent people who behind the activities. He accused MP David Bahati who originated the bill of riding on the popularity of their campaign to further his political interests.

"As the national campaign against homosexuality became popular, Honourable David Bahati and his team came up with the anti-homosexuality bill 2009," Male said. "Although it may have been well intentioned, we feel that it will not achieve what many Ugandans think it will achieve. It is a waste of precious time, financial and other resources that should have been applied more productively elsewhere."
Jeff Sharlet's indispensable book from 2011, C Street: The Fundamentalist Threat to American Democracy
, includes this passage in which Male and Kyazze share their suspicions about the Anti-Homosexuality Bill (pp. 152-153):
Kyazze and Pastor Male are nothing if not ambitious. Their only critique of the bill is that it is actually too soft on homosexuality. They see a clause forbidding the media from exposing victims of gay rape as evidence there's a gay infiltrator within their ranks. Even (James Nsaba) Buturo the (former) minister of ethics and integrity and chairman of the Fellowship group from which the bill emerged, is suspect in their eyes. They don't think he's gay, but they wonder whether he's protecting powerful homosexuals. Like many Ugandans, both pastors believe the bill's timing has as much to do with a massive corruption inquiry that has brushed closer to the dictator than any other.
Comments