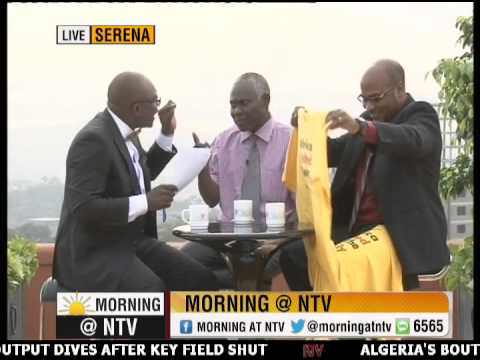 In this video, Morning @NTVhost Simon Kasyate dues his best to referee a debate between and Anti-Homosexuality Act support and virulently anti-gay pentecostal pastor Martin "Eat Da Poo-Poo" Ssempa, and virulently anti-gay pentecostal pastor but Anti-Homosexuality Act opponent Solomon Male, who calls it "a populist bill, it is opportunistic, it is based on nepotism, and it is based on lies." Male's still as anti-gay as ever though. One of his objection now seems centered on an incorrect reading of Uganda's gener-neutral law against pedophilia which madates the death penalty for anyone convicted of child sexual abuse. Male contends that with the removal of the death penalty from the Anti-Homosexuality Bill, that homosexual child abusers (as though they are the only kind of homosexuals in existence) will now have a lesser penalty than heterosexual child abusers. In 2012, Solomon voiced his opposition to the Anti-Homosexuality Bill, accusing security agencies of covering up for prominent people who were supposedly "luring" children in to homosexuality and calling it "a waste of precious time, financial and other resources that should have been applied more productively elsewhere."
Ssempa counters that Uganda "has joined the group of superpower nations such as Russia, Nigeria, Saudi Arabia, in taking a strong stand against sodomy." Ssempa has designs to take the bill to the parliament of the East African Community and then to the African Union.
Male is a former Ssempa ally. In October of 2012, Male and Ssempa were convicted by a Uganda court of conspiring to tarnish a rival pastor's reputation by accusing him of homosexuality.