U.S. Suspends Ugandan HIV Research Project
Jim Burroway
April 8th, 2014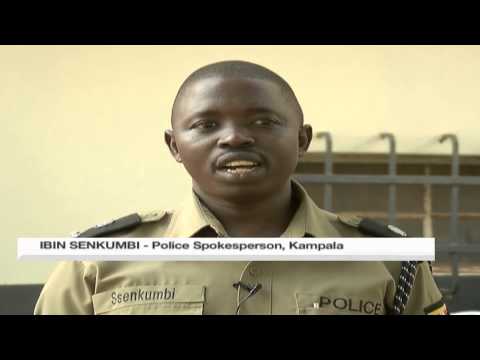 Last week, we briefly mentioned reports coming out of Uganda that police had raided the Makerere University Walter Reed Project, a U.S.-funded joint project with the university and the U.S. military's HIV research program. NTVUganda reports more on the raid above, which comes as a direct consequence of the enactment of the Anti-Homosexuality Act. One of the provisions of the act criminalizes "promotion" of homosexuality and another provision criminalizes "aiding and abetting" homosexuality. The U.S. State Department has responded by suspending the program:
We are deeply concerned that a U.S.-funded health clinic and medical research facility, the Makerere University Walter Reed Project (MUWRP), was raided by Ugandan authorities on April 3, leading to the arrest of one of the facility's employees, allegedly for conducting "unethical research" and "recruiting homosexuals." While that individual was subsequently released, this incident significantly heightens our concerns about respect for civil society and the rule of law in Uganda, and for the safety of LGBT individuals.

The MUWRP is engaged in efforts to improve public health and save lives. The Ugandan government is responsible for protecting all of its people, and attacks and intimidation of health care workers are unacceptable. The safety of health workers must be respected. We have temporarily suspended the operations of MUWRP to ensure the safety of staff and beneficiaries, and the integrity of the program.
This suspension comes just three weeks after the Obama Administration announced an increase in military advisers, special forces and aircraft to Uganda to aid in its battle against the insurgency led by Joseph Kony and his Lord's Liberation Army.
Comments