Meet the Guy Who Convinced the Texas GOP To Endorse Ex-Gay Therapy
Jim Burroway
June 12th, 2014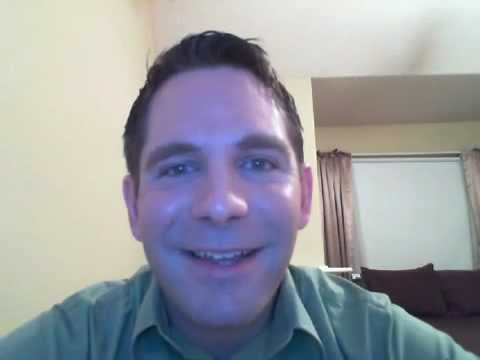 That's Jeremy Joel, who Cathie Adams credits for the idea. Adams is President of the Texas Eagle Forum who spearheaded the effort to get the state Republican Party to endorse ex-gay therapy in its 2016 platform. Joel founded an ex-gay group called Joel 2:25 International, and Lone Star Q provides a roundup of his story:
In another post that includes the packet he sent to GOP delegates proposing the platform amendment, Joel discusses how he became an activist against bans on reparative therapy for minors like those that have passed California and New Jersey.

"Reparative Therapy and this type of ministry work played a significant role in saving my life and I have been blessed to help many others over the past four years," Joel writes. "Recently though, this ministry work has been under attack across the country and in some states Republican legislators and Governors have been silent or complicit in passing these laws."

According to an interview posted on YouTube, Joel lived an active gay life for about six years. He had two long-term relationships and attended a gay church but remained religiously conflicted and dissatisfied. In 2009, he sought treatment from California psychologist Joseph Nicolosi, a founder and former president of the National Association for Research & Therapy of Homosexuality (NARTH).

Nicolisi referred Joel to an ex-gay retreat called Journey Into Manhood, which he says reduced his same-sex attraction by 50 percent in one weekend.
Joel claims that his group has 400 members in 37 countries thanks to Skype. He also told the Ft. Worth Star-Telegram that he thinks his idea has been overly hyped by both sides. Nevertheless, he's happy with the platform plank as it stands:
Jeremy said the Republican platform amendment was much like the original version he took to Cathie Adams, president of Texas Eagle Forum.

The final version characterizes the therapy as "reparative" for patients "seeking healing and wholeness from their homosexual lifestyle. No laws or executive orders shall be imposed to limit or restrict access."

Jeremy said he is also glad that Republicans deleted other old platform language claiming that homosexuality "tears at the fabric of society" and blaming gays and lesbians for a "breakdown of the family."

"We should never portray a hostile message about dividing people," he said.

Too late.
Comments