Maybe There's A Theory of Ex-Gay Relativity
Jim Burroway
August 8th, 2011
The way the Bachmans have been ditching questions about Marcus Bachmann's counselling clinic providing ex-gay therapy in direct conflict with the position of every major medical and mental health organization, you'd think they would be extra careful to avoid anything which would invite further scrutiny in that particular area. And if you thought that, you'd be wrong. Yesterday, Michele and Marcus Bachman attended an Iowa church in which the main point of the sermon was the promotion of the ex-gay movement.
[Point of Grace Church Pastor Jeff] Mullen's sermon concluded with video testimonial from a man named Adam Hood, who claims to have been gay before experiencing a conversation with God. "I am so happy God has given me natural affection for a woman," Hood said in the video, adding that his wife is nine months pregnant.

"We need to have compassion for people that are bound by that sin," Hood added. "And it is a sin. Call a spade a spade."
Yes, that Adam Hood, a.k.a Scarfboi. And if Hood is now accepted as being completely, totally, believe-you-him straight, then I guess you can see how Marcus Bachmann might start to look a little butch. If you squint.
Birds of a feather ain't flocking
Timothy Kincaid
June 22nd, 2010
Adam Hood, the ex-gay scarfboi whose "prophetic utterances" and history with both extensive drug abuse and mental illness have left me convinced that he had precarious mental health, has made quite a splash on the blogosphere lately. In fact, he's even caught the attention of anti-gay activist James Hartline, another ex-gay whose "prophetic utterances" and history with both extensive drug abuse and mental illness have led me to the same conclusion.
You'd think they'd find common ground in, if nothing else, their shared hostility towards the gay community that took them in and sheltered them when no one else would.
You'd be wrong.
Within the past few minutes, Hartline has tweeted his opinions about Hood:
# I was informed a year ago by ministries in San Francisco regarding a man named Adam Hood who put curses on Christians he couldn't control. 6 minutes ago
# Incompetent homosexual activists are being "hood" winked by emergent church media behind Adam Hood to help promote Hood's hidden agenda. 11 minutes ago
What Hartline means by all this is beyond me.
The "Not Gay" Scarfboi's Ties to Lou Engle
Jim Burroway
June 22nd, 2010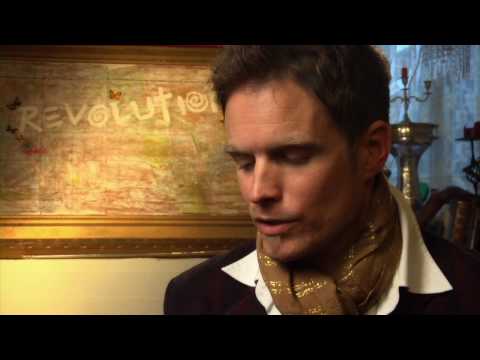 Adam Hood's two videos have gone viral throughout the web. In this video, Hood provides a bit more background to his life story. It turns out that Hood is associated with Morningstar House in the Portola district of San Francisco. He also works with the so-called "Justice House of Prayer," the evangelical group which is often seen "witnessing" in the Castro near the Bank of America or on Harvey Milk Plaza. Engle says he sent his son to establish JHOP just a block off the Castro "where the homosexuals boast the dominion of darkness."
Not Gay
Jim Burroway
June 21st, 2010
That's what he says, anyway. Fair enough, but it's still clear that this 'mo is a queer as a three dollar bill.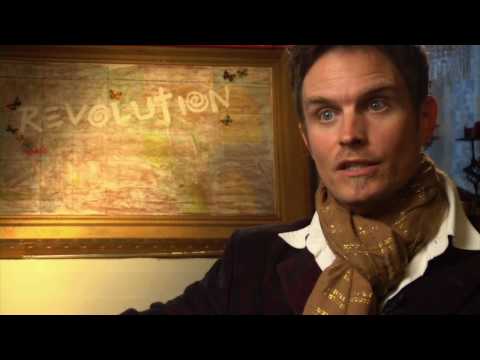 At the 1:50 mark:

"Homosexuality is an abomination. It's a sin that God will damn. If they stay in that sin, they will be damned to hell and rightly so. Because they need to be quarantined because they'll continue in their rebellion and they'll try to bring that gangrene into heaven, and God's not having it."
Hood tells his life story in another video here.
Update: The Recycle Your Faith web site, which appears to have produced this video, doesn't seem to be a particularly anti-gay web site per se, but a site trying to foster dialogue. Here are two videos posted just last week which take a gay affirming view. And speaking of "not gay", these videos feature someone else who is really not gay. Kathy Baldock, an Evangelical Christian, studied the clobber verses and decided that most of Evangelical Christianity — including Adam Hood — has it completely wrong about homosexuality. Her "rewind" video is particularly moving.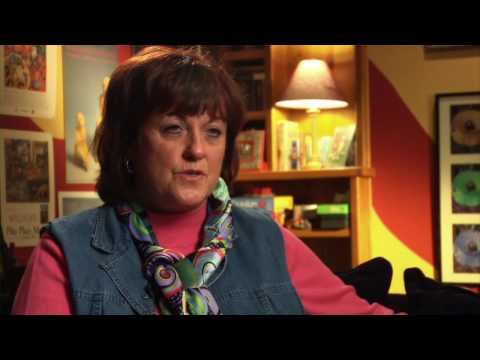 At the 3:00 mark:
The nastiest words I get are from Evangelical Christians… I am told that I'm going to hell, I'm told that I've got the blood of thousands of people on my hands, that I'm a tool of Satan, I'm called a really inappropriate word…"
Kathy has a blog here.