"We Are A Nation That Says 'Out Of Many, We Are One'": Obama Signs DADT Repeal Into Law
Jim Burroway
December 22nd, 2010
Today, President Barack Obama signed historic legislation which begins the process of ending the long-standing ban against LGBT people serving openly in the armed forces.
President Obama hailed the legislation as a key milestone in the civil rights struggle for LGBT Americans:
No longer will our country be denied the service of thousands of patriotic Americans who are forced to leave the military – regardless of their skills, no matter their bravery or their zeal, no matter their years of exemplary performance – because they happen to be gay. No longer will tens of thousands of Americans in uniform be asked to live a lie, or look over their shoulder in order to serve the country that they love.

…We are no longer a nation that says 'Don't Ask, Don't Tell.' We are a nation that says 'Out of many, one.'
Present at the signing ceremony was former Marine Staff Sargent Eric Alva. He was the first American to be injured during the invasion of Iraq when he stepped on a land mine and lost his leg in the explosion. As he was recovering at Bethesda Naval Hospital, he was visited by President George Bush, first lady Laura Bush, and Defense Secretary Donald Rumsfeld, none of whom knew that he  was gay.
Also present at the signing ceremony was Lt. Dan Choi,who was discharged last summer from the New York National Guard under "Don't Ask, Don't Tell." More recently, he has been recovering from a breakdown due to Post-Traumatic Stress Disorder, brought on by his service in Iraq and compounded by stress over his public advocacy for DADT's repeal.
President Obama hailed the law, saying it will "strengthen our national security and uphold the ideals that our fighting men and women risk their lives to defend. Noting that LGBT Americans have fought bravely in every war since the Revolution, Obama applauded the additional sacrifices that they made because of the burden of serving in silence. "None of them," he added, "should have to sacrifice their integrity as well."
The Don't Ask, Don't Tell Repeal Act of 2010 specifies that the 1993 Don't Ask, Don't Tell legislation will become stricken from the law sixty days after the President, Defense Secretary, and the Joint Chief of Staff of the Armed Forces certify to Congress that the Defense Department has "prepared the necessary policies and regulations" to allow LGBT members to serve openly, and that those policies are "consistent with the standards of military readiness, military effectiveness, unit cohesion, and recruiting and retention of the Armed Forces."
No further action by Congress is called for in the Act's language, but for the time being, DADT is still the law of the land. Active LGBT servicemembers are urged to remain circumspect in disclosing their sexual orientation.
Repealing DADT is more than just a matter of ending discharges and accepting gay applicants. The Pentagon Study that was released three weeks ago identified numerous regulations which will require revisions. Many of these regulations touch on such matters as deployment, off-base and on-base housing, family hardship considerations, family bereavement, sexual harassment, workplace nondiscrimination, and many other personnel policies. This is in addition to training and policy communications which will need to take place throughout the ranks of the armed services.
Given the scale of the report's recommended policy changes to accomplish DADT repeal, some observers believe that it may take as long as a year to fully implement the changes needed to support DADT's ultimate repeal. Based on historical precedent, I would agree with that assessment. When President Harry Truman signed Executive Order 9981 in 1948 ordering the racial desegregation of the armed forces, it took the military more than three years to fully implement the order. Integration for personnel stationed in Korea, Okinawa and Japan didn't occur until the end of 1951.
But that integration occurred against much greater opposition throughout the military and in American society as a while. DADT repeal is expected to go much more smoothly. Three quarters of Americans support repealing DADT, while the Pentagon's study found that 70% of military personnel believe that having a gay service member in their unit will have a positive, mixed, or no effect on the unit's ability to "work together to get the job done." In an interview with the Advocate's Kerry Eleveld, President Obama said, "My strong sense is [implementation] is a matter of months… Absolutely not years." Obama repeated that pledge during his signing ceremony this morning. He said that the service chiefs are  "committed to implementing this change swiftly and efficiently," and he vowed, "We are not going to be dragging our feet to get this done."
Possible DADT vote today
The opinions expressed in this post are those of the author and do not necessarily reflect those of other authors at Box Turtle Bulletin.
Timothy Kincaid
December 8th, 2010
There has been a heightened tension over the past few weeks surrounding the partisan positioning over whether to raise the current tax rates – and on whom – along with the extension of unemployment benefits and whether this battle would eliminate the possibility of a vote on the Defense Authorization Bill (which includes the repeal of DADT). But though I've had my douts, I've maintained a certain degree of optimism around the prospect.
This is too important to the White House. Not that the President is particularly impassioned about repealing the discriminatory policy, but he needs to shore up support from the more liberal end of the Democratic Party and this is an action that can help that goal. And I've also assumed from the beginning that a compromise would be reached in the tax/unemployment negotiations once everyone had an opportunity to make the speeches that their constituents want to hear.
So I'm not particularly surprised that Sen. Reid has announced that he will bring the Defense Authorization Bill up for a cloture vote today. And there is a good chance that it DADT repeal can be achieved.
In September, there were 56 Democratic Senators, of which two – Senators Lincoln and Pryor – voted against cloture. The two Independent Senators supported the vote, but all 42 Republicans withheld their support, claiming that the process cut them out of any ability to challenge specific spending items.
Since September, the Illinois special election removed one Democrat, replacing him with Republican Mark Kirk. But Sen. Pryor has announced that he will support DADT repeal and "will support procedural measures to bring it to a vote this year." Unfortunately, his support is offset by Democratic Sen. Manchin who has now raised objections to the repeal. Thus, the count of all-but-certain votes for cloture are 53 Democrats and 2 Independents.
This means that five additional supporters are required from Republicans (and/or Sens. Lincoln and Manchin). There are currently two Republicans who have pledged support of repeal: Sen. Collins and Sen. Brown. But this support is conditional; Sen. Reid must allow Republicans to challenge and debate controversial provisions of the bill, including spending on certain programs that are believed to be based more on financial benefit to specific well-connected military contractors than on actual need. Reid, however, is fearful that unlimited debate would result in the hijacking of the process by endless irrelevant amendments intended to run out the clock.
And this may be the sticking point. Rumors are flying, and posturing, finger pointing, and accusations have begun. The Washington Post reports the position of Reid – as provided by an aide:
Reid has offered Collins a total of 15 amendments in order to get her to vote Yes — 10 for Repubicans and five for Democrats, the aide continues. Reid views this as a reasonable offer, because previous debates on defense authorization bills have had roughly this number of amendments offered, the aide adds.

But as of now, Collins has indicated this offer is "unsatisafctory," the aide says. A Collins spokesperson denied this account in an email, but declined to elaborate.
I think it rather likely that this little battle will resolve itself. Senator Collins gains nothing by being portrayed as unreasonable and she is a experienced politician who is particularly skilled in crafting and controlling her image.
Assuming that Collins and Reid will find a mutually acceptable position (as, for now, I do), the question is just who else will vote for cloture. There are at least ten other possible supporting votes who are holding their cards close to their chest. We need three.
The President is reported to be calling Senators on both sides of the aisle.

UPDATE: Senator Lieberman is refuting the claims made by Reid's aide:
"Senator Collins has been working in good faith to achieve an agreement on the process to move forward with the defense bill that contains the repeal of 'Don't Ask, Don't Tell,'" Lieberman said. "I categorically reject reports by uninformed staffers who have suggested otherwise."

Lieberman said he wants "those responsible for such baseless allegations" to stop immediately and work to get to an agreement to the defense authorization bill to the Senate floor.

"We are making progress toward an agreement to move forward on the defense bill that includes the repeal of 'Don't Ask, Don't Tell' and I remain confident that we can reach an agreement, which is necessary before any vote on the motion to reconsider is taken," Lieberman said.
If this turns out to be a posturing ploy from Reid's office, it likely will backfire. Our community has become unwilling to accept the claims of Reid at face value.
The White House IS Showing Leadership on DADT Repeal
Jim Burroway
December 6th, 2010
It's just not the leadership we expected to see two years ago. Consider the evidence as The Advocate's Kerry Eleveld reviews Reid's announcement of the Senate's floor schedule:
The near-final nail in the coffin was delivered by Senate majority leader Harry Reid over the weekend when he announced the floor schedule for the week of December 6: nothing Monday, on Tuesday/Wednesday an impeachment trial of a federal judge from Louisiana, with the first votes of the week likely to come on Thursday.

Once the impeachment is a wrap, Reid noted that left "a pretty clear path" to what else needed to be addressed – tax cuts, a Continuing Resolution to keep the government funded, and the Strategic Arms Reduction Treaty plus votes on some other extraneous bills, one of which included the DREAM Act. …

Senate Armed Services Committee chairman Sen. Carl Levin — perhaps slightly dismayed at no mention of the National Defense Authorization Act — prodded Reid to "say something about the Defense bill."

Oh yeah … that. "We're also trying to figure out a time to move forward on the defense authorization bill," Reid added, along with offering some minutiae about process and time being too scarce to debate the bill without putting limitations on the number of amendments and length of debate.
In other words, it's not on Reid's radar. Especially now that  he can't milk it for the midterm elections.
Kerry also notes that DADT repeal hasn't made the White House's list of "must-haves" for the lame duck session. In fact, the White House's list just happens to match Reid's list to a tee. It's also not among the White House's talking points, nor does Press Secretary Robert Gibbs mention it unless asked directly — usually by Eleveld.
Defense Secretary Robert Gates can read the tea leaves as well as anyone. While he has supported DADT's repeal from the very beginning, he told sailors aboard the aircraft carrier Abraham Lincoln in the Arabian Sea today, "I'd have to say I'm not particularly optimistic that they're going to get this done."
There's a lot of talk that the demise of DADT repeal reflects Obama's lack of leadership on this issue, but I disagree. I think it's time we recognized that the White House HAS been showing leadership on DADT. It's just not the kind of leadership we expected when he said its repeal would a a priority for him. Examples of Obama's leadership include:
Setting the contentious midterm year of 2010 as the year for repeal.
Agreeing to a timetable that called for the Pentagon to study repeal but not complete its work or release its report until December — with just one month left before the 111th Congress expires.
Actively discouraging any attempt to repeal DADT before the Pentagon releases its report.
Refusing to lobby Capital Hill for DADT's repeal.
Opposing DADT's demise through the courts by appealing the decision striking down DADT as unconstitutional.
Just as Harry Reid got exactly what he wanted when he deliberately set DADT repeal up for failure last September, we would have to be the world's greatest fools not to conclude that Obama has gotten exactly what he wanted in this entire debacle as well. The entire strategy was laid out too deliberately to conclude otherwise. How this consciously engineered fiasco is supposed to serve him, I haven't the foggiest clue. But then, I'm not the one make the political calculations here. All I can do is look at the evidence that is right in front of my nose. And it reeks.
And by the way, the HRC's political calculator is worse than the President's. Remember when Joe Solmonese was so confident in Obama's plan? Good times.
DADT updates
Timothy Kincaid
November 18th, 2010
It is difficult to determine exactly how the effort to repeal DADT will shake out in the "lame duck" session. There is a great deal of discussion, news, and movement, and at the moment most seems promising.
The President has finally gotten personally involved (Politico)
Wednesday, Obama – who advocates criticized for not doing enough to influence the Senate vote – called Senate Armed Services Committee Chairman Carl Levin (D-Mich.) to "reiterate his commitment on keeping the repeal of, and the need for the Senate to pass this legislation during the lame duck," White House spokesman Shin Inouye said Wednesday afternoon.
And senior White House staff are involved with strategy
On Wednesday evening, several high-ranking administration officials and top members of Senate Majority Leader Harry Reid's staff met with gay rights advocates to review plans to bring the National Defense Authorization Act – an annual, must-pass military spending bill which contains language repealing the ban on gays in the military – to a vote in the coming weeks.
Republican Senator Collins and Independent-Democrat Senator Lieberman (the President's point-person on the repeal) have written to the Secretary of Defense calling for the report on the Military survey to be issued in advance of the December 1 deadline so as to "alleviate some concerns" that Senators may have with repealing the policy.
Collins, who supported the repeal in committee and is committed to repeal, joined other Republicans and two Democrats earlier in the year to block a vote on the total Defense Authorization bill due to Sen. Reid's unusual tactic of denying the ability of Republicans to introduce amendments to the bill. Support for allowing the usual debate has picked up support within the Democratic Caucus and so is less likely to be a sticking point. (Journal Constitution)
A dozen Democrats and Sen. Joseph Lieberman, an independent from Connecticut, urged Reid Thursday to allow an extended debate on the wide-ranging defense authorization bill, which includes language repealing the 1993 law known as "don't ask, don't tell."

Lieberman said the Senate's desire to adjourn before the holidays was no reason to curtail debate and give Republicans an excuse to oppose the bill. Last September, GOP senators blocked the bill because Reid wouldn't allow the two weeks of debate they said was needed to address such major legislation.
And it appears that if Reid honors that process, at least two Senators will break any filibuster attempt by Senator McCain. (Stars and Stripes)
On Thursday, Sen. Joe Lieberman, I-Conn., told reporters that he believes at least two Republicans will side with repeal advocates when the issue is brought back up for a vote — but with conditions.

Republican Sens. Susan Collins of Maine and Dick Lugar of Indiana have pledged to him in private that they'll vote to allow debate to continue on the defense authorization bill, which includes the repeal measure, "so long as there is a fair and open amendment process," he said.
Also, as a possibility, is newly elected Senator Kirk, who is seated immediately to finish out the term of Senator Burris. While Kirk voted against including the DADT repeal in the Defense Authorization bill while a member of the House, he was one of five Republicans to vote for the bill with the repeal included. And Kirk's stated reason for not including the repeal was that it did preceded the findings of the study, an objection that will no longer be true for this vote.
And few, if any, Senators have joined Senator McCain's effort to discredit the report. Democratic Senator Jim Webb, who served as Secretary of the Navy under President Reagan and was the sole Democrat to vote in committee against lifting the ban on open service, gave the report high praise (wonk room)
I can't, again having spent five years in the Pentagon. I can't remember a study on this type of issue that has been done with this sort of care. Not even having seen it or knowing the results, but I know the preparation that went into it. So it's going to be a very important study for us to look at and examine.
The only down side may be that the final report will include the reaction and response of the four chiefs of the military divisions. If they are universally opposed to repeal, McCain will seek to use their opposition as a basis for keeping the policy. However, if even one or two are supportive of the plan for implementation of the repeal, this could go a long way towards providing cover for Senators on the fence.
Another odd selling point could be that repealing the ban could resolve tensions between the government and educational institutions. The president of Harvard, which has banned ROTC since 1969, has invited the military to reestablish a presence on the campus once DADT is gone. (Reuters)
"A ROTC program, open to all, ought to be fully and formally present on our campus," said Harvard President Drew Faust. She made the comment to welcome an evening speech by the Chairman of the Joint Chiefs of Staff Mike Mullen, the top U.S. military officer.

Faust drew applause from the audience of several hundred for the offer to restore the university's Reserve Officer Training Corps program.
So although it is still tentative and a lot could still go wrong, for the first time in a long while, I think that there is a better than decent chance that Don't Ask, Don't Tell will be repealed before the end of the year.
UPDATE: Wonk Room is reporting that Republican Senators Murkowski intends to vote for repeal. The Washington Blade has also added Sen. John Ensign (R-Nev.) to the list of those in favor of repeal; his previous objection was to the timing of a vote before the survey was complete.
WSJ: DADT repeal is all but dead
Timothy Kincaid
November 8th, 2010
Laura Meckler at the Wall Street Journal is reporting on the imminent death of the repeal of Don't Ask, Don't Tell.
Advocates on both sides believed the issue had a chance of coming up in this month's post-election session of Congress. Now that looks unlikely.

Sens. Carl Levin of Michigan and John McCain of Arizona, the top Democrat and Republican on the Senate Armed Services Committee, are in talks on stripping the proposed repeal and other controversial provisions from a broader defense bill, leaving the repeal with no legislative vehicle to carry it.
I'm not certain how she had determined that Levin and McCain's efforts to remove the provision will be more effective now than their opposition when it was included. But it would seem to me that any effort to strip the repeal would require a vote on the floor and, unless those Senators who have committed to repeal renege on their promise, the votes are not with Levin and McCain. But perhaps there are peculiar rules which would allow such a move.
She also notes that the Administration is less than encouraging about the effort.
The Obama administration isn't raising expectations that the issue will be considered this year. "I would like to see the repeal of 'don't ask, don't tell,' but I'm not sure what the prospects for that are," Defense Secretary Robert Gates told reporters traveling with him in Australia over the weekend.

Asked what the White House priorities are for the coming congressional session, press secretary Robert Gibbs named four issues—tax cuts, a nuclear-arms treaty with Russia, a child nutrition bill and confirmation of Jack Lew as White House budget director. Asked why he wouldn't put gays in the military on the list, Mr. Gibbs said it looked like Republicans would block action.

Supporters of the current policy gained high-profile backing over the weekend when the new commandant of the Marine Corps said he was concerned about unit cohesion and combat readiness if the policy was overturned. "There's risk involved," Gen. James Amos said. "This is not a social thing. This is combat effectiveness."
Frankly, many of us are doubtful of the Administration's commitment to gay issues. But surely President Obama is not so foolish as to call for repeal in the lame duck session and not follow through. Surely he will not actually show more commitment to defending DADT in court than he does in opposing it on the Hill. Surely he is aware that if he does so, he will lose the support and respect of those members of our community that still hold him in high regard.
Surely.
It Gets Better: President Barack Obama
Jim Burroway
October 21st, 2010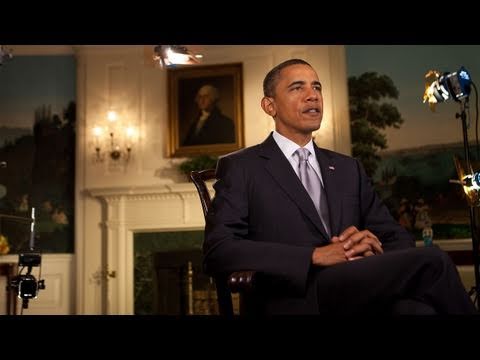 Whatever complaints and irritations the gay community has right now, this video matters. People do still listen to the President in a way in which they don't listen to us bloggers and activists. Yes, people will make potshots at the speech. We're pretty angry over DADT, DOMA and all the other areas of active discrimination that are written into our laws.
And as Alvin McEwen's facebook friend said, "Heck, we can't even thank someone without getting into an argument. "
Well, I'll go ahead and say it anyway: thank you Mr. President.
Read the transcript after the jump
Obama Administration does not appeal federal ruling… in favor of Alliance Defense Fund
Timothy Kincaid
October 15th, 2010
Anti-gay activists argue that the federal government has an obligation to appeal pro-gay rulings as far as they can. And this administration has – to date – chosen to appeal decisions that have been made in Federal Court which find anti-gay laws and policies to be in violation with the US Constitution.
But this argument is false. There is no legal obligation to defend laws, much less appeal the rulings of judges. And this administration's Justice Department does not always challenge cases that they lose: (WaPo)
The U.S. Court of Appeals for the D.C. Circuit ruled Aug. 6 that the Park Service's regulation forcing individuals or small groups to obtain a permit for First Amendment activities was unconstitutional. But the court upheld the agency's policy of setting aside designated park areas for larger demonstrations and the sale of printed material after applicants obtained a permit.

The Justice Department this week declined to appeal the ruling.
Servicemembers United, which is furious with the Obama Administration for their decision to appeal Judge Phillips' finding on Don't Ask, Don't Tell, noted their choice. They also noted who had challenged the Park Service, the notoriously anti-gay Alliance Defense Fund.
"In the very same week, the administration says that it absolutely must appeal a federal court's decision on 'Don't Ask, Don't Tell' while it orders the Justice Department not to appeal a federal court's ruling in favor of the conservative Alliance Defense Fund. This contradiction is simply incomprehensible and insulting," said Alexander Nicholson, Executive Director of Servicemembers United and the sole named veteran plaintiff in the case along with the Log Cabin Republicans. "Servicemembers United renews its call for the administration to withdraw its appeal of both the 'Don't Ask, Don't Tell' ruling and the injunction pursuant to that ruling."
I happen to think that the ruling reducing permit requirements for small casual gatherings is not unreasonable. But you have to admit that Nicholson has a point.
Dan Savage Has A Bone To Pick With the White House
Jim Burroway
October 11th, 2010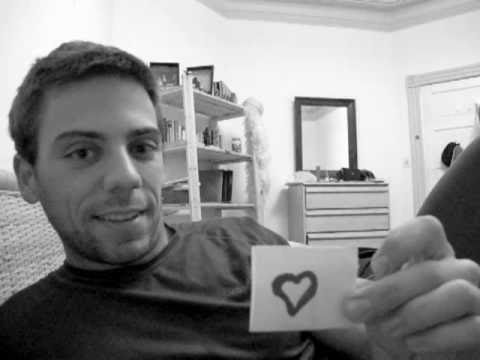 Dan Savage's "It Gets Better" video project, launched in response to what is now being called the "September Suicides," has been so successful that it has maxed out its YouTube channel at 650 videos. So now there is a dedicated web site where the project can continue to grow and flourish.
The phrase "It Gets Better" has become something of a catch phrase, and all kinds of people, famous and obscure, are helping to spread the message. It's really great to see everyone rallying around the kids who really need to hear it. It's become such a popular cause that even the White House has jumped on the bandwagon. To which Dan  Savage responds in his typically demure way.
Obama Administration defends DADT policy; opposes injunction
Timothy Kincaid
September 23rd, 2010
Today the Justice Department filed an opposition to Log Cabin Republicans' request for injunction on the application of the Military's anti-gay Don't Ask, Don't Tell policy which a federal judge found to be in violation of the US Constitution. The White House has made clear that this decision was made with the President's blessing.
The DOJ argues against a world-wide injunction because it would deny them the opportunity to get a conflicting decision elsewhere. Even an injunction which covers the Ninth Circuit is unacceptable because then they would be unable to move forward with their case against Margaret Witt.
Therefore they argue that an injunction should be limited only to current Log Cabin members. No, I'm not making that up.
In addition to opposing injunction, this filing illustrates that it is the intention of the Obama Administration to appeal the ruling. Irrespective of political speeches about support, the Administration will not be following Governor Schwarzenegger's example and accepting the determinations of the court as to the policy's unconstitutionality but will instead seek to retain their ability to apply the policy for as long as is politically expedient.
And, as if it was not at this point abundantly clear, President Barack Obama is not now – and has never been – a fierce advocate for our community.
Defense Appropriations does not get cloture – focus turns to LCR case
Timothy Kincaid
September 21st, 2010
The measure repealing the military policy banning gays from serving openly was part of the 2011 Defense authorization bill. Democrats tried to bring up the bill for consideration but failed to get the 60 votes necessary to overcome determined GOP-led opposition. Supporters voted 56-43 in favor of starting debate on the Defense bill, short of the 60 needed.
From what I was able to hear of the debate, the hold-up was the Dream Act more than DADT, but I only heard small portions.
So there was no repeal of Don't Ask, Don't Tell, and there is plenty of blame to go around as to why. But perhaps more importantly is what happens now.
Now the ball is in the Obama Administration's court. The President can single-handedly end the policy this week.
Log Cabin Republicans have asked for a world-wide injunction on the enforcement of the Don't Ask, Don't Tell policy following their successful case in federal court. The administration has yet to announce whether they will appeal this decision or fight the injunction, but they must decide on the latter by this Thursday.
Should the Obama Administration decline to oppose the injunction, then Don't Ask, Don't Tell is dead. It may continue to sit on the books until a future date, but it can no longer be an impediment to open service.
They could also decide to request a delayed injunction, a period of time in which to phase in the change in policy. This would indicate that the Administration is committed to ending the discriminatory policy.
Or the Administration could oppose any injunction, a move that would signal their intention to appeal the decision and to fight for the continuance of the ban on open gay service. Considering the likely change in Congressional partisan make-up, this would quite possibly mean that repealing DADT is unlikely for the foreseeable future.
The choice is now the President's. On Thursday we will know whether he is a fierce advocate.
Obama's Marine pick lobbies against DADT repeal
Timothy Kincaid
September 21st, 2010
Barack Obama's selection for Marine Corp commander stepped into the debate over the Military's anti-gay policy to oppose the repeal of Don't Ask, Don't Tell. (CNN)
The Senate Armed Services Committee, which held a hearing Tuesday on the nomination of [James] Amos to become commandant, released 37 pages of policy questions the general answered in advance.

"In my personal view the current law and associated policy have supported the unique requirements of the Marine Corps and thus I do not recommend its repeal," Amos wrote.

"My primary concern with proposed repeal is the potential disruption to cohesion that may be caused by significant change during a period of expended combat operations," Amos said in his answer to the committee's advance questions.
I'm disgusted.
Prop 8 Reactions
Jim Burroway
August 4th, 2010
Attorney Ted Olson, who brought the suit to overturn Prop 8:
"We came to court to seek for Kris, Sandy, Paul and Jeff the same right to marry that all other Americans enjoy, and to ensure that they receive equal protection under the law as guaranteed to every American by the Constitution. Through its decision today, the court has acted in the best traditions of a legal system established to uphold the Constitution and the principles of equality upon which this nation was founded. On no less than 14 occasions, the Supreme Court has held that marriage is a fundamental right. This decision recognizes that Proposition 8 denied the plaintiffs, and tens-of-thousands of other Californians, that fundamental constitutional right and treated them unequally."
 Co-counsel David Boies:
"The Supreme Court has long held that marriage is a fundamental right. Equal protection under the law is guaranteed by the U.S. Constitution, and this ruling affirms that universal right of every American. Depriving the fundamental right to marry causes grievous harm to millions of Americans and their children."
The White House:
"The President has spoken out in opposition to Proposition 8 because it is divisive and discriminatory. He will continue to promote equality for LGBT Americans."
Governor Arnold Schwarzenegger :
"Judge Walker had the great responsibility of deciding whether Proposition 8 violates the Constitution of the United States. He heard in-depth arguments from both sides on fundamental questions of due process, equal protection and freedom from discrimination. There are strong feelings on both sides of this issue, and I am glad that all viewpoints were respected throughout the proceedings. We should also recognize that there will continue to be different points of view in the wake of this decision.

"For the hundreds of thousands of Californians in gay and lesbian households who are managing their day-to-day lives, this decision affirms the full legal protections and safeguards I believe everyone deserves. At the same time, it provides an opportunity for all Californians to consider our history of leading the way to the future, and our growing reputation of treating all people and their relationships with equal respect and dignity.

"Today's decision is by no means California's first milestone, nor our last, on America's road to equality and freedom for all people."
In case you missed it, Timothy Kincaid's analysis of the decision is here.
The threat to DADT repeal may come from Obama rather than McCain
Timothy Kincaid
June 20th, 2010
Two news reports offer an odd turn of events.
From the anti-gay uber-conservative Washington Times
No filibuster on gays

There will be no filibuster of the pending defense budget bill that contains a repeal of the military's gay ban — at least not from Sen. John McCain of Arizona, who is leading the fight to preserve the ban.

Contrary to a smattering of press reports, the top Republican on the Senate Armed Services Committee is not trying to find the votes to block the bill, which may reach the floor next week. A filibuster takes 60 votes to override.

"Sen. McCain is not filibustering the bill," his spokeswoman Brooke Buchanan told special correspondent Rowan Scarborough.
However that does not mean that the repeal will go through. From the AP
Defense Secretary Robert Gates says President Barack Obama could end up vetoing legislation that would lift the ban on gays serving openly in the military.
…
But Gates tells "Fox News Sunday" that Obama probably still would veto an upcoming spending bill that includes the repeal — if the bill also contains money for defense projects he says are wasteful.
If the bill is vetoed, the legislature will either override the veto or begin the process of revising the bill. It seems unlikely that there are adequate votes or political will to override the President. So political horse trading will resume.
Some legislators want to keep the spending in the bill so as to protect interests in their community. And DADT may become a bargaining chip because, let's face it, very few legislators give our interests much priority.
Obama authorizes benefits for federal employees
Timothy Kincaid
June 2nd, 2010
President Barack Obama is limited by federal law from treating the domestic partners of federal employees as spouses. However, his counsel has identified specific benefits which he can elect, as Executive, to offer.
Today the President issued a memo directing that such benefits be provided. (Reuters)
Obama said he had directed government agencies to offer a number of new benefits to the families of gay and lesbian federal employees, including family assistance services, hardship transfers and relocation expenses.

His directive builds on a move he made last year to offer healthcare benefits, sick leave and medical evacuation for same-sex partners of federal employees.
Obama, Congressional leaders meet on DADT
Timothy Kincaid
May 24th, 2010
This morning President Obama, Congressional leaders, Pentagon leaders, and gay rights groups had various meetings to discuss Don't Ask, Don't Tell. I wish that I could report that the President has whole-heartedly given his endorsement to the Congressional effort to overturn the discriminatory policy this week.
But unfortunately, it appears that Obama called in Congress to get concessions that will delay implementation of the change in policy and which will not actually overturn the ban but simply return the decision about implementation to the Pentagon. (Washington Post)
Any repeal would take effect only after President Obama, Defense Secretary Robert Gates and Joint Chiefs of Staff Chairman Adm. Mike Mullen review the Pentagon study and certify that the new law can be implemented without a negative impact on military readiness, recruitment and retention, according to the sources.
This may be the best we can get. Should the President oppose the effort to lift the ban on open service in the Military, or even fail to signal acceptance of the change, this could trigger defeat. The vote count is very close.
It is important that the vote occur before any change in Congressional membership. It is very possible that one or both houses of Congress could be turned over to Republican control, and it is unlikely that Republican Party leadership would bring the bill to a vote regardless of the conclusions of the study.
And while I would prefer that Congress tell the Military that is will not discriminate on the basis of sexual orientation whether it finds that restriction to be minorly inconvenient or not, that may not be an option.
UPDATE: The NY Times confirms the details:
Under the deal, lawmakers could vote soon to repeal the contentious 17-year-old policy, which bars gay men and lesbians from serving openly in the armed services; the House Democratic leaders are considering taking up the measure as soon as this week. But the policy would not change until sometime after Dec. 1, when the Pentagon completes a review of its readiness to deal with the new policy. President Obama would also be required to certify that repeal would not harm military readiness.
…
In a letter to Mr. Obama on Monday evening, Mr. Murphy, Mr. Lieberman and Senator Carl M. Levin, the Armed Services Committee chairman, asked the White House for its "official views" on the proposal.

But Capitol Hill aides said the letter was pro forma; Mr. Obama's budget director, Peter R. Orszag, quickly replied with the White House's assent.
It is encouraging to know that when backed into a corner without any way of saving face, the President is our fierce advocate. But hey, I'll take it and be happy.