Kevin Jennings, "Brewster," and the Closet
Jim Burroway
October 3rd, 2009
(I've been extremely busy with work lately, which is why I haven't been able to comment on this extremely important story. My apologies for my tardiness.)
Numerous anti-gay web sites have been hyperventilating about the appointment of Kevin Jennings, the former Executive Director for the Gay, Lesbian and Straight Education Network (GLSEN), to be the Assistant Deputy Secretary of the Office of Safe and Drug-Free Schools at the U.S. Department of Education. The loudest cries have centered on a story that Jennings has told many times in many forms, about an incident that happened when he was just starting out as a schoolteacher. There are several versions of the story floating around, but the one that anti-gay activists have fixated on goes like this:
And in my second job I wasn't sure how I wanted to deal with that. And I was in my first month on the job and I had an advisee named Brewster. Brewster was missing a lot of classes; he was in the boarding school so I said to his teacher, his first period teacher, I said, "next time Brewster misses a class I want you to tell me that he's missed that class and, uh, I will go find him."

So I went and found Brewster one morning when she had called and he was asleep in his dorm room. And I said, "Brewster, what are you doing in there asleep?" And he said, "Well, I'm tired."

And I said, "Well we all are tired and we all got to school today."

And he said, "Well I was out late last night."

And I said, "What were you doing out late on a school night."

And he said, "Well, I was in Boston…"

Boston was about 45 minutes from Concord. So I said, "What were you doing in Boston on a school night Brewster?"

He got very quiet, and he finally looked at me and said, "Well I met someone in the bus station bathroom and I went home with him." High school sophomore, 15 years old. That was the only way he knew how to meet gay people.

I was a closeted gay teacher, 24 years old, didn't know what to say. I knew I should say something quickly so I finally said, My best friend had just died of AIDS the week before. I looked at Brewster and said, "You know, I hope you knew to use a condom."

He said to me something I will never forget, He said "Why should I? My life isn't worth saving anyway."
For most people, this story, taking place as it did in the late 1980s, would be about how critical it is for LGBT students to have someone they know they can turn to in safety and confidence. It is also a story that illustrates how a young man can be made so desperate coming of age in a culture that condemns everything about him. But for some, this was a story has become about an underage fifteen-year-old student having sex with an adult, and Jennings' failure to report this "statutory rape" or "molestation" to authorities.
The problem with this story, like many stories in which the storyteller wishes to protect someone's anonymity, is that many minor details end up being altered to ensure that the people in the story can't be identified. And sometimes these alterations change with different tellings. Typically, you try to alter details which are immaterial to the purpose of the story (the student's name, for example). Unfortunately, some of these alterations can be interpreted by some in ways which turn out to be materially important, but in ways that the storyteller may not have anticipated (like Brewster's age). That appears to be what happened here.
In Jennings 2006 memoir Mama's Boy, Preacher's Son
Brewster appears to be a boy name Robertson. In an essay Jennings wrote for Mitchell Gold's Crisis: 40 Stories Revealing the Personal, Social, and Religious Pain and Trauma of Growing Up Gay in America
, the boy's name is Thompson. His name is unimportant, and clearly we have a case where Jennings is changing the student's name in different tellings in order to hid his identity.
But it turns out that this detail about his age has ended up being important to those who want to use this story for a different purpose than Jennings intended. Sixteen is the age of consent for Massachusetts, although state law provides an exception of the two are close in age. In this version of the story I just cited, Jennings gave the student's age as fifteen, but we don't know the age of that "someone" at the bus station (who is assumed to be an adult).
But it appears that the student's age might have been one of those details that Jennings was changing to protect the student's identity. In most versions of the story, the student is simply identified as a sophomore and his age is not given. In other versions, and particularly in an important 2004 clarification by Jennings' lawyer (PDF: 927KB/2 pages) when his issue first arose, the student's age was given as sixteen. Furthermore, the story was clarified to indicate that Jennings had little information to believe that the student was actually having sex with an older man.
Now neither the student's name nor his age were important elements to the story in terms of what that story was meant to illustrate (the importance of LGBT students having someone they can trust to turn to, the need for teachers to be able to deal with the special needs of LGBT students — more on that later). But one of those unimportant elements suddenly became vitally important for those who sought to take this story outside of its context.
Which is exactly what right-wing media has done. Fox News and The Washington Times have latched onto just one particular version of the story, the fifteen-year-old-Brewster version, as though it were gospel, while ignoring all the other versions including his 2004 clarification. And they ignored both its context and what seems to me a rather obvious attempt to hide the student's identity by changing some of the details.
Fortunately, Media Matters for America has been able to track down "Brewster" and they obtained an image of his drivers license. That I.D. shows his birth date as July 31, 1971. Since the conversation took place in the fall of 1987, this would have made "Brewster" sixteen at the time and a legal adult. But more relevant than all that is this: a statement by "Brewster" himself:
Since I was of legal consent at the time, the fifteen-minute conversation I had with Mr. Jennings twenty-one years ago is of nobody's concern but his and mine. However, since the Republican noise machine is so concerned about my "well-being" and that of America's students, they'll be relieved to know that I was not "inducted" into homosexuality, assaulted, raped, or sold into sexual slavery.

In 1988, I had taken a bus home for the weekend, and on the return trip met someone who was also gay. The next day, I had a conversation with Mr. Jennings about it. I had no sexual contact with anybody at the time, though I was entirely legally free to do so. I was a sixteen year-old going through something most of us have experienced: adolescence. I find it regrettable that the people who have the compassion and integrity to protect our nation's students are themselves in need of protection from homophobic smear attacks. Were it not for Mr. Jennings' courage and concern for my well-being at that time in my life, I doubt I'd be the proud gay man that I am today.
As they say, all's well that ends well, but that doesn't put this issue entirely to rest. There is still the matter of the particular advice that Jennings tossed off — "I hope you knew to use a condom."
I think we can agree that this closeted, 24-year-old teacher's advice was abysmal. "Brewster" really needed — and should have gotten — much better advice than that. I think we can all compose a large list of topics that they should have discussed.
That closeted teacher handled that situation very badly, but that shouldn't have been surprising. Closeted people rarely handle situations touching on sexuality very well. I should know. I was closeted for the first forty years of my life, and in those years I said and did things that I am not at all proud of, things that I would never dream of doing today. The closet is a very insidious situation to be in.
And if people had paid attention to all of the versions of this story, they would have noticed that this was one of the principle lessons behind Jennings' story. He screwed up and gave lousy advice, an admission he reinforced in a recent statement:
Twenty-one years later I can see how I should have handled the situation differently. I should have asked for more information and consulted legal or medical authorities. Teachers back then had little training and guidance about this kind of thing.
I think it's important to know that "this kind of thing" isn't just general information about sexual conduct among students which many teachers were trained on, but the particularly unique situations that LGBT students were in during that time. The year 1987 was at the very height of the AIDS crisis, and all of the hysterial that accompanied it. Politicians and popular pundits alike thought nothing about advocating that people with AIDS should be rounded up and quarantined. Homes of children with AIDS were being firebombed in Florida and people were regularly shunned everywhere else. Couple that with the presumption that everyone who was gay had AIDS (a presumption that persists in some quarters today), this placed an added stigma to everyone who was struggling to come to terms with their own sexuality.
And just to add to that, sodomy was a crime in Massachusetts in 1987, a "crime" that both the student and Jennings were potentially guilty of regardless of age of consent laws.This fact was very much on the minds of all LGBT people, especially closeted ones. I remember well in the late 1980s that Texas' sodomy law was cited by the Dallas police department as justification for their ban on hiring LGBT officers. I remember that because I held a security clearance at the time, and worried about how that might affect my job. I needn't have worried; by then sexual orientation wasn't much of a factor in granting security clearances, but I didn't know that. I wasn't willing to take the risk of asking. One cannot discount the fears that these conditions placed on all LGBT people at that time, especially those in the closet. No wonder "Brewster" thought his life wasn't worth saving.
When I was in high school, there was absolutely not one person I could trust to talk about what I was going through at that time — not one teacher, guidance counselor, or any other trustworthy adult. The climate was simply too hostile. And to demonstrate the depth of my sense of isolation, let me tell you a story where I'll have to change someone's name (but nothing else).
A good friend of mine in high school who was later diagnosed with schizophrenia was sent to see a psychiatrist because of his behavioral problems. That psychiatrist, noting that Will had not had any girlfriends yet (and is that any wonder, given the nature of his illness?) concluded that his problem was latent homosexuality. That psychiatrist then embarked on the blame-the-parents-based therapies that were popular at that time in order to try to cure him — even though by then, homosexuality was not considered a mental disorder. Not surprisingly, that course of treatment was futile because the diagnosis was completely wrong. Will isn't gay and he never was. But I saw the disruptive effect that response had on his family, and I saw that Will only got worse when it was all said and done.
So not only could I not trust any teachers, but I knew I couldn't even trust the so-called "experts." For that day and time, I don't think my situation was all that unique.
Which is why, as bad as Jennings' advice was, I still think "Brewster" was lucky. The bad advice he got was far better than the alternative that he was likely to get from anyone else at that time. Better still, Jennings himself later came out of the closet and and founded GLSEN, and he has dedicated the rest of his career to making sure teachers today are better able to work with the "Brewsters" of the world. As hostile as this climate still is, LGBT students are better off in more schools today than we ever thought they would be two decades ago. And much of it began because of some bad advice given by a frightened, closeted teacher twenty-two years ago.
NY Times Article on Gay Teenagers
Timothy Kincaid
September 23rd, 2009
The Times has an article discussing gay teens. And God do I feel old.
Austin didn't know what to wear to his first gay dance last spring. It was bad enough that the gangly 13-year-old from Sand Springs, Okla., had to go without his boyfriend at the time, a 14-year-old star athlete at another middle school, but there were also laundry issues. "I don't have any clean clothes!" he complained to me by text message, his favored method of communication.
I know that I knew that I was gay early on, before I knew that there was even a word for it. But like many guys my generation, I didn't come out until my 20′s.
I can't imagine how different life would be had I let the world know I was gay at age 13.
Nashville, Knoxville Schools Unblock LGBT Web Sites
Jim Burroway
June 5th, 2009
School districts in Nashville and Knoxville have responded to the American Civil Liberties Union's lawsuit demanding that Tennessee school systems remove Internet filtering software which blocks students' access to legitimate LGBT educational and informational web sites. The Knoxville superintendent said that the blocking software was against school board policy.
The school systems used filtering software provided by Education Networks of America, which categorized some 1,000 web sites as "LGBT" and blocked access to them. The same software however allowed access to ex-gay ministries. David Pierce, CEO of ENA, said that they have upgraded the system to distinguish between web sites which provide information and those are more adult oriented.
The ACLU says that they will now likely drop their lawsuit but they are holding off for now, pending assurances that the filtering software won't re-block access to LGBT sites in the future.
Anti-Gay School Board President wants "Carrie Prejean Day"
Timothy Kincaid
May 8th, 2009
This is a week old, but I just noticed it.
Jim Gibson is a trustee of the Vista Unified School Board in Vista, the city in northern San Diego County that Carrie Prejean calls home. His wife, Cathy, is the San Diego area director for Concerned Women for America.
Gibson is delighted that one of his alumni has taken such a prominent anti-marriage position. So much so that he wants the school district to honor her.
Trustee Jim Gibson said this week he wants to make June 1 "Carrie Prejean Day" in the district. He called Prejean, a 2005 Vista High School graduate, a "good, strong role-model."

"We're setting her up as an example," he said. "As far as I'm concerned, she's a great role-model, and she's a person who needs to be emulated."

Gibson's proposed proclamation calls Prejean an "exemplary student leader" who "showed integrity, leadership, dedication and high moral standards" in the Miss California and Miss USA pageants.
This is not the first time that Gibson has gotten excited about opposing same-sex marriage. He unsuccessfully tried to get the school board to endore Proposition 8.
Gibson is planning on presenting the proclamation to the board on May 14th. If it passes, perhaps the students can emulate Carrie's high moral standards by coming to school topless.
Mother of Bullying Victim Speaks Out
Jim Burroway
April 24th, 2009
Sirdeaner Walker's 11-year-old son, Carl Walker-Hoover, recently took his own life after having been continually harassed with anti-gay taunts. Yesterday, Sirdeaner appeared on Ellen DeGeneres' show to tell her story and to plead for an end to bullying.

Another Anti-Gay Bullying Suicide
Jim Burroway
April 21st, 2009
Six hundred people gathered this evening to remember Jaheem Herrera, an 11-year-old Atlanta-area boy who hanged himself at home after relentless anti-gay bullying at his elementary school. According to his family, Jaheem came home from school last Thursday and hanged himself with a belt in his bedroom closet.
The DeKalb County schools, where Jaheem attended elementary school, reportedly have an anti-bullying program in place. But one classmate reported witnessing a bullying incident in the boys room that was so severe that Jaheem passed out. According to Jaheem's mother, she repeatedly complained to school officials about Jaheem's harassment, but nothing was done.
This latest death follows two other recent bullying-related suicides. Eleven-year-old Carl Joseph Walker-Hoover of Springfield, Massachusetts hanged himself with an electrical cord after repeated bullying with gay taunts. Seventeen-year-old Eric Mohat of Mentor, Ohio killed himself after a classmate publicly dared him in class to shoot himself. He was repeaetedly called "queer," "fag," and "homo," often in front of his teachers.
Alan Chambers will say ANYTHING
Timothy Kincaid
April 16th, 2009
The Baptist Press says this about Alan Chambers, president of Exodus International:
For Chambers, the Day of Truth is personal. He struggled with and overcame unwanted homosexual attractions as a teenager and young adult. He is now married, and he and his wife and have two children.

"Many people don't know that change is possible or that there's any alternative out there for people," he said. "… There was a time when I was trying to fit that with my life, trying to marry my homosexuality and my Christianity and trying to see if I could be a good gay Christian. It didn't work."
Really? Alan overcame unwanted homosexual attractions as a teenager and young adult? And his wife and children are evidence of this?
Now that's a fascinating retelling.
Because I also happen to know that Alan has said that while his attraction has greatly diminished over the course of 16 years, he still struggles with homosexual temptation and lives a life of denial of what comes naturally to him. And it seems that in their effort to paint Alan as an ideal family man they forgot to mention that Alan took nine months to consummate his marriage or that his two children are adopted.
If Alan's going to tell kids about the "alternative out there for people", he should tell them what that alternative really is. But I guess telling the truth wouldn't serve his goal of vilifying and hindering those good-hearted students who are trying to stem the flood of abuse against their gay classmates in public schools.
ACLU: Tenn Schools Illegally Blocking Access To LGBT Websites, Allows Ex-Gay Sites
Jim Burroway
April 15th, 2009
According to the American Civil Liberties Union (ACLU), as many of 107 Tennessee public school districts could be illegally preventing students from accessing accurate and balanced online information about LGBT issues. The same Internet filtering software however allows access to ex-gay groups. In a letter sent to Knox County Schools, Metro Nashville Public Schools, and the Tennessee Schools Cooperative, the ACLU demanded that they unblock access to LGBT sites.
This is from the ACLU's press release (not yet available online):
"When I found out about this web filtering software, I wasn't looking for anything sexual or inappropriate – I was looking for information about scholarships for LGBT students, and I couldn't get to it because of this software," said Andrew Emitt, a 17-year-old senior at Central High School in Knoxville . "Our schools shouldn't be keeping students in the dark about LGBT organizations and resources."

…In its demand letter, the ACLU notes that websites that urge LGBT persons to change their sexual orientation or gender identity through so-called "reparative therapy" or "ex-gay" ministries – a practice denounced as dangerous and harmful to young people by such groups as the American Psychological Association, the American Psychiatric Association, the American Medical Association, and the American Academy of Pediatrics – can still be easily accessed by students.

"One of the problems with this software is that it only allows students access to one side of information about topics that are part of the public debate right now, like marriage for same-sex couples," said Karyn Storts-Brinks, a librarian at Fulton High School in Knoxville, pointing out that the software blocks access to organizations that support marriage for same-sex couples like the Religious Coalition for Freedom to Marry or the Interfaith Working Group while allowing access to organizations that oppose marriage equality. "Students who need to do research for assignments on current events can only get one viewpoint, keeping them from being able to cover both sides of the issue. That's not fair and can hinder their schoolwork."
The schools in question use filtering software provided by Education Networks of America (ENA). The software's default settings blocks sites categorized as LGBT, which include:
Parents, Families, and Friends of Lesbians and Gays (PFLAG)
The Gay Lesbian Straight Education Network (GLSEN)
Human Rights Campaign (HRC)
Marriage Equality USA
Religious Coalition for the Freedom to Marry
The Gay and Lesbian Alliance Against Defamation (GLAAD)
Dignity USA (an organization for LGBT Catholics)
The ACLU is giving the districts until April 29 to come up with a plan to provide access to LGBT sites or any other category that blocks non-sexual websites advocating the fair treatment of LGBT people by the beginning of the 2009-2010 school year.
CNN on Anti-Gay Bullying
Jim Burroway
April 15th, 2009
CNN's Anderson Cooper did a marvelous story last night on Carl Joseph Walker-Hoover and Eric Mohat, and the daily anti-gay bullying which drove these boys to kill themselves. He was buried on Friday. Meanwhile, Focus On the Family, Exodus, and the Alliance defense, among many others, continue to defend the current status quo which leads to more deaths of young people — including straight kids as well as gay.
Day of Silence and Various Responses
Timothy Kincaid
April 13th, 2009
In an effort to reduce bullying and to encourage tolerance, the Gay, Lesbian, and Straight Education Network created a program called The Day of Silence in which students show their sympathy for harassed gay students by pledging to be silent for a day. Those who "oppose the homosexual agenda" have responded in a number of ways.
I will briefly compare the various responses:
Sponsor: Gay, Lesbian, and Straight Education Network
Participants: Hundreds of thousands of students in over 8,000 schools
Purpose: The Day of Silence's purpose is to bring attention to anti-LGBT name-calling, bullying and harassment and effective responses.
Date: Friday, April 17, 2009
Length of Program: Thirteenth year
Process: Participants take a day long vow of silence and distribute or wear speaking cards with information about anti-LGBT bias and ways for students and others to "end the silence." Through Breaking the Silence events, which are typically held at the end of the school day, students can speak out against harassment and demand change for their schools and communities. Students do speak when required by class participation.
Message: What are you doing to end the Silence?
Handout:
Please understand my reasons for not speaking today. I am participating in the Day of Silence (DOS), a national youth movement bringing attention to the silence faced by lesbian, gay, bisexual and transgender people and their allies. My deliberate silence echoes that silence, which is caused by anti-LGBT bullying, name-calling and harassment. I believe that ending the silence is the fi rst step toward building awareness and making a commitment to address these injustices. Think about the voices you are not hearing today.

What are you going to do to end the Silence?
Response to Objection: In high schools, approval from the principal or other appropriate staff is important when student organizers are working on any project. When approaching your school's administration, it helps to have the backing of a student club and its advisor(s). If your administration does not approve of or support the Day of Silence, you may want to consider planning a community event outside of school, in the morning or evening.
Theme: To draw attention to the abuse or bullying of GLBT people who are often silenced by social disapproval and unable to defend themselves alone.
Sponsor: Created by the Alliance Defense Fund. Currently administered by ex-gay group Exodus International.
Participants: Up to 13,000 students
Length of Program: Fifth year
Stated Purpose: The Day of Truth was established to counter the promotion of the homosexual agenda and express an opposing viewpoint from a Christian perspective. (It is a direct response to the Day of Silence).
Date: The Day of Truth is scheduled for April 20, 2009. This is three days after GLSEN (The Gay, Lesbian, Straight Education Network) will sponsor the "Day of Silence."
Process: Participating students are encouraged to wear Day of Truth T-shirts, pass out cards, tell students about the evils of homosexuality, and inform same-sex attracted students about reorientation programs.
Message: It's time for an honest conversation about homosexuality. There's freedom to change if you want to. The truth cannot be silenced.
Handout:
I'm speaking the Truth to break the silence.
True tolerance means that people with differing — even opposing — viewpoints can freely exchange ideas and respectfully listen to each other.
It's time for an honest conversation about homosexuality.
There's freedom to change if you want to.
Let's talk.
Response to Objection: If the principal or other school official asks you to stop, stop immediately. Please call 1-800-TELL-ADF so that we can help resolve the situation quickly.
Theme: Rather than encourage gay-specific anti-bullying programs, gay students should be encouraged to enter ex-gay programs.
Sponsor: A long list of anti-gay activist groups including Americans for Truth (Peter LaBarbera), Liberty Counsel (Matt Barber), Mission: America (Linda Harvey), and SPLC-listed hate groups MassResistance, Illinois Family Institute (Laurie Higgins), and Abiding Truth Ministries (Scott Lively).
Participants: unknown number of parents. In 2008, 600 students were kept home from a school in Washington
Length of Program: uncertain, perhaps second year
Stated Purpose: To actively oppose this hijacking of the classroom for political purposes and no longer passively accept the political usurpation of taxpayer funded public school classrooms through student silence
Date: April 17, 2009, the same day as the Day of Silence
Process: Parents are encouraged to express their opposition to the Day of Silence by calling their children out of school on that day and sending letters of explanation to their administrators, their children's teachers, and all school board members.
Public school teachers are encouraged to plan activities for this day that involve student speech: Schedule speeches or oral exams; ask questions; or plan discussion-based activities
that require participation from all students.
Church leadership is encouraged to follow the bold example of Pastor Ken Hutcherson who vocally opposed the "Day of Silence" in his community in Redmond, Washington. (Hutcherson is threatening to oppose school bonds if Mt. Si allows students to participate in the Day of Silence again this year).
Message: Students being silent is disruptive and ought not be tolerated.
Handout: none indicated.
Response to Objection: Explain that school districts lose money for every absence, which may help convince administrations and school boards that it is not merely unethical but fiscally irresponsible to allow the classroom to be used for political purposes.
Theme: Fighting the homosexual agenda.
Sponsor: Dr. Warren Throckmorton, with some support from Campus Crusade for Christ Regional Director, Michael Frey and Bob Stith, National Strategist for Gender Issues, Southern Baptist Convention.
Length of Program: Second year
Stated Purpose: To provide a response for Christian and conservative students who do not affirm homosexual behavior but also loathe disrespect, harassment or violence toward any one, including their GLBT peers.
Date: April 17, 2009, the same day as the Day of Silence
Process: To answer the Day of Silence's question with a commitment the safety of GLBT students and peers as well as other who appear different based on the teachings of Christ.
A variety of options exist on the DOS, including silence. Whatever option one chooses, we do not encourage protests, divisive actions or criticism of others. One way to live out our faith is to treat others fairly and with respect.
Message: Do to others as you would have them do to you. (Luke 6:31).
Handout:
This is what I'm doing:
I pledge to treat others the way I want to be treated.
Will you join me in this pledge?
"Do to others as you would have them do to you." (Luke 6:31).
Response to Objection: None indicated.
Theme: To draw attention to the appropriate response of Christians when they are asked for respect and protection.
UPDATE: The previous version listed Americans for Truth (Peter LaBarbera) as a hate group and did not list Illinois Family Institute (Laurie Higgins) as such. These have now been reversed.
The Consequences of Anti-Gay Bullying
Timothy Kincaid
April 13th, 2009
Carl Joseph Walker-Hoover was so mercilessly bullied with gay taunts that on Monday he tied an electrical cord around his neck and hung himself. He was eleven.
Carl is not alone. Anti-gay bullying is a serious problem in public schools. It is rampant, it is pervasive, and often times it is ignored by those responsible for preventing it.


In Mentor, Ohio, the high school doesn't think it has a problem with bullying. So they are being sued by the parents of Eric Mohat with a lawsuit that doesn't ask for money but instead that the administration implement an age-appropriate anti-bullying program. The Mohats feel that the school has ignored the reasons why Eric, who suffered from persistent anti-gay bullying, killed himself in 2007. He was one of four bullied Mentor High School students who committed suicide that year.
Considering that children are dying and that the cause is obvious, you'd think that everyone would support programs to stop the bullying. You'd think wrong.
Anti-gay activists consistently oppose any effort to target and prevent anti-gay bullying. They say that programs which identify specific targets, including those tormented for being perceived as gay, are really "indoctrination of homosexuality under the pretext of anti-bullying curriculum."
And they would much rather let children die than muffle those "students and school officials who object to homosexuality."
Incidentally, neither Carl nor Eric identified as gay. That didn't protect them.
Shhhh! If We Don't Talk About Them, Maybe They'll Go Away
Jim Burroway
March 19th, 2009
If a Tennessee state lawmaker has his way, teachers won't be allowed to discuss homosexuality in any way, shape or form. For the second year in a row, Tennessee Rep. Stacey Campfield (R-Knoxville) filed his "Don't Say Gay" bill, which would essentially ban teachers from talkng about gay people:
I think our teachers need to stick with reading, writing, and arithmetic," Campfield said. "It confuses a lot of children that are already in a difficult part of life, and it's a very complex issue."
Students who are expected to understand chemistry, trigonometry and "The Lady Or The Tiger" can handle complex subjects. Chris Sanders, with the Tennessee Equality Project, points out the bill's far-reaching infringement not just on free speech rights, but on education itself:
"The problem with this bill is it would have a chilling effect on even being able to discuss the bill itself, and both sides of the bill in an 8th grade class where you are learning to write essays," Sanders said.
Wiser heads prevailed and the Education Committee decided to hold off voting on the bill for another year to give it time for "more study."
Wasting Taxpayer Money for Jesus
Timothy Kincaid
March 7th, 2009
Prior to 1984, some religiously devout students in some less supportive locations found it difficult to observe their faith in public schools. While they watched the chess club and fan clubs meet without restriction, requests for a Bible club were routinely denied.
To remedy that inequality, Congress passed the Equal Access Act which said that if a school allowed any non-curriculum student-led organizations, then it had to allow other such organizations to meet. Churches rejoiced and Bible clubs sprang up across the nation.
But, as is often the case, those who sought remedy for discrimination against themselves soon found that such protections also applied when they were the oppressors. And, ironically, perhaps those students who have most utilized Equal Access Act have not been Christian kids denied access by liberal secular humanists, but rather gay and lesbian kids denied access by anti-gay Christians.
The ACLU has now established a long history of using the Equal Access Act to force public schools to allow gay students and their friends to organize and work to oppose discrimination and inequality. In case after case, judges have found that if the Fellowship of Christian Athletes can meet after school in a classroom, then so can the Gay Straight Alliance.
Schools with anti-gay authorities aren't too pleased about this. And they have frequently tried to bar gay and gay-friendly students from meeting, going to court and indignantly defending their position.
They generally argue that gay clubs are sexual hook-up clubs whose purpose is to advocate for immoral sexual behaviors -and provide sex partners – and that because they are an "abstinence only" school then they have a right to deny this "sex club". Or they may argue that there is already a generic anti-bigotry club (usually in actuality a black or Hispanic student club) so there's no need for a club to support gay students. Some – with a perfectly straight face – will argue that if gay students identify as such they will be picked on so the school needs to protect gay students by not allowing them to meet.
These arguments tend to be recognized as the defense of homophobia that they are and judges don't often find them very persuasive. In fact, I can't think of a single instance in which the courts found that schools, principals, or school boards could deny equal access to gay students.
About the best that a school can hope for is to be allowed to deny access to all non-curricular clubs. And some have found themselves in the uncomfortable position of having to take proactive steps towards affirming their gay students in what is obviously a hostile environment.
And they are not cheap. The Okeechobee County School Board recently paid $326,000 in attorneys fees only to be told that not only could the GSA meet on campus but that the school board had an obligation to provide for the well-being of gay students. And even if the loss of such a suit is covered by insurance, it plays havoc with insurance rates for schools everywhere.
So why, then, do school boards try so desperately to fight to exclude gay kids? In a time in which communities are hurting and budgets are tight, when parents are losing jobs and tax bases are eroding, why do these elected officials allocate hundreds of thousands of dollars for an effort that is almost certain to be a lost cause?
Well, I think we can find a clue in the Florida Baptist Witness story about the School Board of Nassau County and their desire to keep students at Yulee High School from starting a gay supportive club with the word "gay" in the name. The students were told that they needed to change the name of the organization to exclude sexual orientation in order to comply with school board policy and be allowed to meet.
In other words, you can get together but you can't be gay.
Leading the charge against these students is Nassau County Schools superintendent John Ruis. He doesn't want to let the gay students be "in conflict and at odds with regard to somebody's freedom of speech or expression" and thinks that "you try and deal with [homosexuality] for the safety and the wellbeing of the children".
But it's pretty much a forgone conclusion at this point that the school board is going to lose. So why does Ruis continue spending taxpayer money – or risk insurance rates for years to come – on this case? I think I can guess.
Ruis said he appreciated the prayers and support of his church friends like Bryan, pastor of Brandy Branch Baptist, who he taught as a young man in Sunday School.
Nuff said.
UPDATE
In what is surely no surprise to anyone:
A federal judge this afternoon [3/11/09] ordered Nassau County schools to allow a Gay-Straight Alliance to meet at Yulee High School while a court battle over the right of the club to meet is pending.
Larry King's Caretakers Seek to Profit from his Murder
Timothy Kincaid
February 14th, 2009
Lawrence King was adopted at age three by Gregory and Dawn King. According to the Kings, he never bonded with them. In November 2007 he was removed from their home and placed in a group home after he complained that Gregory King was physically abusive.
But none of that is stopping the Kings from seeking to be paid for their loss. And they are not above trashing Larry in order to get some cash.
To celebrate the one year anniversary of Larry's death, Gregory and Dawn king have filed a wrongful death lawsuit assigning the blame for Larry's murder on Larry himself and faulting everyone in sight. (SJ Merc)
The 18-page lawsuit filed by King's parents and brother names nearly two dozen defendants. It claims that everyone from King's teacher to his social worker failed to urge the effeminate teen to tone down flamboyant behavior. The suit also claims they failed to heed McInerney's alleged threat to kill King a day before the shooting.

In addition to his teacher and principal, the suit names McInerney and his parents; the nonprofit Casa Pacifica, a shelter for troubled children where King had been living; counselors; a county social worker, and the Ventura County Rainbow Alliance.

The school and shelter knew that King's behavior was "sexually assertive" and threatening but failed to take action, the suit contends.

The shelter gave him "cross-dressing clothes and makeup and women's boots," and the Rainbow Alliance encouraged King to make sexual advances on McInerney, the suit claims.
While the Kings can sue anyone they think has cash for wrongful death in every state in the Union, in Utah gay people don't have the right to sue anyone at all for the loss of their devoted and much loved and cared-for partner.
More Details Come Out on Larry King's Killer
Timothy Kincaid
February 12th, 2009
A year ago this week, 14 year old Brandon McInerney calmly walked up and shot two bullets into the back of 15 year old Larry King's head. The students who knew both children said that King was killed because he was gay.
Almost immediately, McInerney's lawyer started an image campaign designed to present King as the aggressor and McInerney as the victim. The pinacle of his efforts came in July of last year when Newsweek's gossip writer Ramin Setoodeh ran a hit piece on King, claiming that he "flaunted his sexuality" and engaged in "inappropriate, sometimes harmful, behavior" and insinuating that King was a sexual predator who pushed McInerney beyond his breaking point.
Many in the gay community, being kind of heart and sympathetic to those who are hurting, joined the voices of those who called for leniency for McInerney.
And unless you're heartless, one can feel badly for a kid who was raised economically disadvantaged in a family without structure and perhaps subjected to teasing. It is easy to think that this is just an otherwise good kid that snapped and in a brief moment acted impulsively. Maybe compassion would be a better response than incarceration in a cold penal system.
But in October, the LA Times revealed some information that suggested that perhaps Brandon McInerney wasn't the all American good kid that his defense team would have us believe. We learned that he had a fascination with Adolf Hitler and like to doodle swaztikas. And the prosecution's insistance on trying the child as an adult – with hate crimes enchancements – seemed less callous.
Until now the district attorney has not told the prosecution's side of the story. But now the LA Times has reviewed court documents which tell of a very different Brandon McInerney and a very different Larry King.
Lawrence "Larry" King wasn't sexually harassing fellow eighth-grade student Brandon McInerney in the weeks leading up to King's shooting death, prosecutors contend in court documents.

McInerney was the aggressor, teasing the effeminate King for weeks and vowing to "get a gun and shoot" him, according to a prosecution brief.
The additional charges of the prosecution include:
McInerney looked for other to join in a gang beating of King in the days before the shooting. Unable to find others interested he decided to kill King.
McInerney was familiar with the gun with which he killed King, having used it for target practice.
It wasn't until King had suffered months of being called "faggot" by McInerney and others that he began to retort by making sexual taunts to McInerney.
Other students heard McInerney threaten to shoot King in the days before he did so.
In addition to the skinhead and neo-Nazi materials, McInerney also had a training video called "Shooting in Realistic Environments".
It is difficult to know the appropriate response when a very young kid commits a premeditated act of murder, especially when the motivation appears to be bias based. But as more of this story comes out, it seems less like a mystery of children behaving impulsively and more of a cautionary tale about cauldrons of hate and the tragedies they brew.
This is, for all, a tragic story and a time for introspection. I truly wish all of those who are called to serve justice on this case much wisdom, compassion, and the ability to look to what is best for society.
Saddleback's New Definition, Courtesy Of Dan Savage
Daniel Gonzales
January 28th, 2009
Gay sex advice columnist and author Dan Savage isn't known for holding back against people he views as enemies of the LGBT community. Angered by anti-gay comments made by former Senator Rick Santorum, Savage named a rather disgusting and previously un-named phenomenon relating to anal-sex after him. Performing a Google search on "Santorum" turns up Savage's definition as the top item.
And now we get to Savage's recent anger with Rick Warren of Saddleback Church. What is a "Saddleback" exactly? Savage wasn't sure it had any definition so he took it upon himself to create one. After polling his readers Savage has announced his new definition of Saddleback / Saddlebacking:
From the new website Saddlebacking.com
Savage finds this new definition apropos because of Warren's ideological promotion of abstinence-only programs which not only don't work, but result in teens substituting anal-sex and oral-sex believing they aren't "real" sex.
Research: Anti-Gay Harassment in Childhood Leads To Poor Adult Health
Jim Burroway
January 28th, 2009
Mark S. Friedman, Michael P. Marshall, Ron Stall, JeeWon Cheong, Eric R Wright. "Gay-related development, early abuse and adult health outcomes among gay males." AIDS and Behavior 12, no. 6 (November 2008): 891-902. Abstract available at DOI 10.1007/s10461-007-9319-3.
The Urban Men's Health Survey (UMHS) has revealed a lot of useful information in the decade since it was conducted. Much of it "dismaying," in the words of Ron Stall, who worked on the survey at the Centers for Disease Control and Prevention and is now at the University of Pittsburgh. Stall was one of four researchers from the University of Pittsburgh (joined by a fifth researcher from Indiana University – Purdue University Indianapolis) who analyzed a subset of that data and concluded that "experience of homophobic attacks against young gay/bisexual male youth helps to explain heightened rates of serious health problems among adult gay men."
The UMHS was a telephone interview of a probability sample of men who have sex with men (MSMs) living in four cities: San Francisco, New York, Los Angeles, and Chicago. The survey was conducted between November 1996 and February 1998, with 2,881 UMHS participants being asked a wide-ranging battery of questions resulting in 855 variables. The results of that survey were fed into a database, which scores of researchers have been mining ever since for dozens of studies covering many different topics. Dr, Mark Friedman, who has previously investigated the link between anti-gay hostility and suicide among young gay males, led a team which poured over responses to key questions in that database to see if a link could be established between anti-gay hostility against young gay men and adverse health outcomes as adults.
Among the many questions in that survey, participants were asked about their experiences, if any, with parental physical abuse, gay-related harassment during childhood and adolescence, and forced sex. They were also asked about four gay-related identity milestones: the age at which they became aware of their same-sex attractions, age of first same-sex sexual activity, age of deciding that they were gay, and age of first disclosure that they were gay.
Participants were also asked about current depression, HIV serostatus, sexual risk behavior during childhood, partner abuse during adulthood, anti-gay victimization during adulthood, and suicide attempts during childhood.
Dr. Mark Friedman and associates used the responses from these questions from 1,383 men aged 18 through 40, and divided them into three categories (early bloomers, middle bloomers and late bloomers) according to how participants answered questions based on the four gay-related identity milestones. Then, by looking at the answers to the other questions, they were able to demonstrate three principle findings:
1) Gay males who developed early with respect to their sexual orientation were much more likely to experience anti-gay harassment and sexual abuse during adolescence than middle bloomers and late bloomers. This might be something of a "duh" conclusion since it stands to reason that those who are more visibly gay draw more attention than those who aren't, and those who are visibly gay earlier have more time in which to experience anti-gay harassment and sexual abuse. Nevertheless, it's important to establish this finding statistically, because it leads to the next finding.
2) Those early bloomers were also more likely to anti-gay victimization, depression, and become HIV-positive as an adult. Taken alone, this finding might play into the hands of anti-gay activists who contend that gay youth should remain closeted and continue to deny their true experiences for as long as possible. Well, not so fast, because…
3) While early bloomers were more likely to experience adverse health outcomes as adults, it wasn't just because they were early bloomers. Friedman and associates found that harassment and violence were very common experiences among all young gay and bisexual males. Regardless of "bloomage," 74% reported experiencing anti-gay harassment and 24% experienced parental physical abuse before the age of 17. And these experiences were capable of statistically predicting specific negative health outcomes as adults:
Early gay-related harassment was found to be positively associated with gay-related victimization in adulthood;
early parental abuse was found to be positively associated with partner abuse, gay-related victimization, depression, attempted suicide and becoming HIV-positive;
and early forced sex was positively associated with adult partner abuse, depression, engagement in high-risk sex, and becoming HIV-positive.
The men in this survey became adults, on average, in the mid 1980′s. We don't know whether adolescents today experience statistically the same levels of abuse and harassment as adolescents did then. But the authors conclude that regardless of the extent of anti-gay harassment today, that:
"…a compelling case can still be made that the three sets of findings above, as a whole, support the hypothesis that the experience of homophobic attacks against gay youth contribute to health disparities among gay men. … [T]his suggests that their experience of abuse is related to homophobia and that these experiences in part determine the adult health problems that gay men often experience.

"To summarize, some of the health disparities of gay and bisexual men may have their genesis in these individuals' childhood and adolescent years given that these disparities are already in place by early adulthood. The findings described above support the hypotheses that the disparities appear to be due, in part, to the timing of [gay-related development] and the violence these individuals experience related to being gay during their formative years."
This week is National No Name Calling Week, sponsored by the Gay, Lesbian and Straight Education Network (GLSEN). According to GLSEN's non-representative survey of 6,209 middle and high school students, 86% of LGBT students experienced harassment at school in the past year, 61% felt unsafe at school because of their sexual orientation, and 33% skipped a day of school in the past month because of they felt unsafe. This survey isn't statistically representative nationwide, but that's beside the point. They found an awful lot of harassed and frightened kids out there.
Of course, Focus On the Family is against No Name Calling Week, complaining that it has a hidden agenda. And they're right; it does. The "hidden agenda" consists of safer youth and healthier adults, which Focus continues to oppose at all costs. After all, they've invested a lot of energy in maintaining the image of gay men as depressed, suicidal and unhealthy. Now we know that their own policy solutions will only serve to perpetuate that image.
Gee Sigourney, Thanks for the, um…. Support?
Timothy Kincaid
January 26th, 2009
Sigourney Weaver, star of Prayers for Bobby, expressed how challenging she found the role.
"I think all I did was think about how much I love my daughter and if she had something that was weighing on her, that she felt was bigger than her and that she wouldn't be able to come to me and have me listen," Weaver said, getting teary. "I'm not saying it's not frightening for the parents. I think it would be very frightening. I think all parents do is try to keep their kids from leading lives that are dangerous or unsafe. And this is a tough life."
A tough life… um, ya mean like that dangerous and unsafe "homosexual lifestyle" that anti-gay activists tell us about?
I really hope that AP misquoted you, Sigourney. If not, you need to get out and meet some actual living breathing happy gay people. The kind that aren't living dangerous, unsafe, or even "tough" lives.
I appreciate you for starring in this story but… oh, well, I'll just leave it at that.
Prayers for Bobby
Timothy Kincaid
January 6th, 2009
A study just found a sharp distinction between the behavior of gay teens with accepting parents and those who were rejected by their parents. One story of the consequences that can come from religion-based rejection is being told in Prayers for Bobby.
On August 27, 1983, Bobby Griffith took his own life. This was the end of his four year struggle to reconcile his orientation with the pressures from his family to pray his gay away.
But Bobby left behind extensive diaries. And a distraught mother.
Unlike some parents who, when confronted with the destructive nature of their rejection, seek to absolve themselves and blame their children, Mary Griffith was shocked into self-evaluation. And the result of her journey of discovery was life-changing. Mary recognized that she had been instrumental in her son's distruction and decided to become an activist for the care and support of gay teens and for changing the attitudes of parents.
In 1995 came the book, Prayers for Bobby: A Mother's Coming to Terms with the Suicide of Her Gay Son
.
Now on January 24th, Lifetime Channel will be tell Mary's story (starring Sigourney Weaver). The network has been heavily promoting this movie and let's hope that many many families are watching.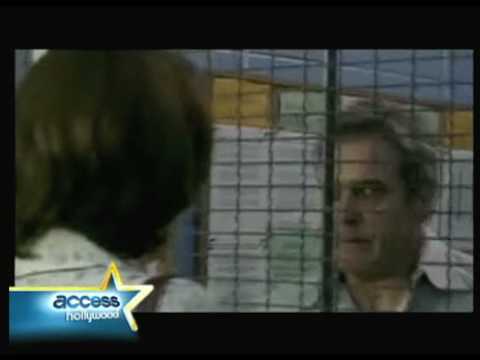 Study Identifies Link Between Rejecting Parents and Negative Health Among LGB Youth
Jim Burroway
January 6th, 2009
Caitlin Ryan, David Huebner, Rafael M. Diaz, Jorge Sanchez. "Family rejection as a predictor of negative health outcomes in White and Latino Lesbian, Gay and Bisexual young adults." Pediatrics 123, No. 1 (January 2009): 346-352. (DOI: 10.1542/peds.2007-3524)
In a new paper published this month, Dr. Caitlin Ryan and her colleagues at San Francisco State University were able to demonstrate a predictive link between specific, negative family reactions to their child's sexual orientation and serious health problems for these adolescents in young adulthood. According to this study, such adverse health problems include depression, illegal drug use, risk for HIV infection, and suicide attempts. This study appeared in the January issue of the journal Pediatrics, the official journal of the American Academy of Pediatrics, and is being hailed as a landmark departure from previous studies, which tended to look at a wider range of sources of social rejection — schools, peers, etc. This study looked specifically at parental acceptance or rejection and its impact on LGB youth health.
The study was based on questionnaires administered to a sample of 224 white and latino LGB young adults, aged 21 to 25, and open about their sexual orientation to at least one parent or guardian. (Twenty-one additional participants who identified as transgender were also recruited, but their numbers were too small for statistical analysis, and thus were excluded from this particular study.) Participants were recruited through various venues, including bars, clubs, LGBT service agencies and community groups, all within 100 miles of San Francisco.
On average, participants became aware of their same-sex attractions at the age of 10.76 years. They came out to themselves at age 14.16 on average, came out to others at age 15.32 on average, and came out to family at age 15.82 on average. Men were on average aware of their same-sex attractions about two years earlier than women, and they came out to themselves about one year earlier than women.
Study participants were asked a series of questions resulting in 51 close-ended items that assessed the presence and frequency of each rejecting parental or guardian reaction to the participant's sexual identity when they were teenagers. The questionnaire used, the FAP Family Rejection Scale, has a high internal consistency (Cronbach's α = .98).
Levels of depression were assessed using the Center for Epidemiologic Studies Depression Scale. Substance use and abuse were quantified in 3 ways: heavy alcohol drinking in the past 6 months, use of illicit drugs in the past 6 months, and substance use–related problems in the last 5 years. Sexual behavior was assessed in the last 6 months by asking about number, gender, and type of sexual partners, type of sexual activity, and whether condoms were used when activity involved anal or vaginal penetration.
Compared to peers who reported no or low levels of family rejection, LGB young adults who reported higher levels of family rejection during adolescence were:
8.4 times more likely to report having attempted suicide,
5.9 times more likely to report high levels of depression,
3.4 times more likely to use illegal drugs,
3.4 times more likely to engage in unprotected sexual intercourse.
To give you an idea of how dramatic an effect that higher levels of family rejection can have on an individual, here's something else to ponder. Compared to peers who reported no or low levels of family rejection, LGB young adults who reported only moderate levels of family rejection during adolescence were:
2.3 times more likely to report having attempted suicide,
2.9 times more likely to report high levels of depression,
1.4 times more likely to use illegal drugs,
about as likely (1.04 times) to engage in unprotected sexual intercourse.
Latino men reported the highest number of negative family reactions to their sexual orientation in adolescence.
While these findings are very important, it's important to keep in mind some of the study's limitations. The biggest one that jumped out at me — and one the research authors didn't address — was whether there were any confounding factors leading to these outcomes. For example, in this particular sample, what were the subjects' experiences with peer rejection, bullying or violence? If subjects who experienced a high degree of rejection by their parents also happened to experience a greater degree of bullying, for example, then outcomes attributed to rejecting parents could have been affected by bullying as well. Since the researchers weren't able to control for those outside factors, we don't really know what, if any, external influences may have contributed to these outcomes.
And also, this study has all the usual weaknesses of virtually every other social science study. The authors caution:
There are several limitations to the study. This is a retrospective study that measures young adults' reported experiences that occurred several years earlier, which may introduce some potential for, recall bias. To minimize this concern, we created measures that asked whether a specific family event related to their LGB identity actually occurred (eg, verbal abuse), rather than asking generally about "how rejecting" parents were. Although we went to great lengths to recruit a diverse sample drawing from multiple venues, our sample is technically one of convenience, and thus shares the limitations inherent in all convenience samples. Thus, these data might not represent all subpopulations of LGB young adults, as well as individuals who are neither white nor Latino. The study focused on LGB non-Latino white and Latino young adults to permit more in-depth assessment of cultural issues and experiences related to sexual orientation and gender expression, so it did not include all other groups and drew from 1 urban geographic area. Subsequent research should include greater ethnic diversity to assess potential differences in family reactions. Lastly, given the cross-sectional nature of this study, we caution against making cause–effect interpretations from these findings.
Nevertheless, this study highlights some important implications for identifying youth at risk for family violence and for being ejected from their homes. We know that LGB youth are overrepresented in foster care, juvenile detention, and among homeless youth. And we also know that conflict over an adolescent's sexual and gender identity is one of the primary reasons for being kicked out of the home. And for whatever reason, this study seems to suggest that Latino gay and bisexual men are at a particularly higher risk of being rejected by their parents.
This study opens a long-neglected area of research. Further research which replicates and improves on this study is badly needed. But one thing for certain, those groups — specifically, certain ex-gay groups come to mind — which encourage parents to engage in rejecting behaviors with their children bear a tremendous responsibility. The cost to the well-being of LGB youths can be staggering.