Sally Kern's Meeting with PFLAG on Tape
Jim Burroway
April 9th, 2008
On March 27, Oklahoma Rep. Sally Kern agreed to sit down and meet with members of the Oklahoma City chapter of PFLAG. According to PFLAG's version of events, the meeting was cordial, although Rep. Kern did not apologize or back down from her earlier remarks in which she said that homosexuality was "the biggest threat our nation has, even more so than terrorism or Islam." But Kern reportedly told the group that she "agreed with" the idea that gays and lesbians should not be fired from their jobs due to their sexual orientation. She also said that she would consider meeting with a group from PFLAG again.
Kern however was offended by being portrayed as a half-decent human being by PFLAG. Immediately following news of the meeting, she launched a vicious attack against the group, saying that they had "taken my statements and have spun them to make it appear that I am backing off my comments that homosexuality is a sin."
She claimed that PFLAG said she had backed off of her earlier statements (they actually said the opposite), and she claimed that PFLAG said she was in favor of anti-discrimination laws (they said no such thing). And after she told those whoppers about PFLAG's statement, Kern announced that she would not meet with them again. PFLAG was justifiably furious at Kern's slap in the face:
PFLAG applauded Kern for agreeing to the sit-down . . . only to be on the receiving end of a mad Sally slap-down. Kern and her supporters went so far as to refer to the three members of the clergy who took part in the meeting as "false prophets," and attacked the credibility of our Oklahoma PFLAG families. And even though we weighed in with our own fact-check of Sally's allegations, she continued to insist that she did not say what she said.
PFLAG is now defending their version of events. It turns out that PFLAG had recorded the 40-minute meeting — with Rep. Kern's consent, no less — and has posted the entire audio online. In it, we learn:
…Kern said not once (at about 15 minutes and 30 seconds in) that she does not believe GLBT people should be fired from their jobs . . . but she said it twice (again at about 33:15), confirming her stance when Rev. Kelly McCallie recaps the meeting near its end. And, when asked by Rev. Newton-Edwards if she would consider attending future PFLAG meetings to hear from other families in her district, Kern says – almost joyfully – "maybe."

She even says – when asked if she and her husband will join a PFLAG supporter for dinner – "Sure!"
As PFLAG notes, the tape recorder is definitely not her friend. Here's the audio, in five parts: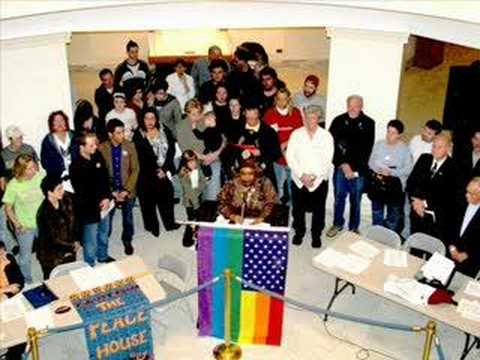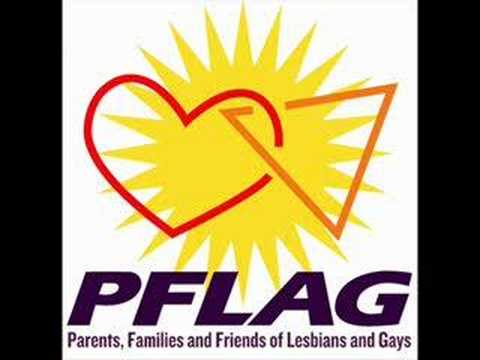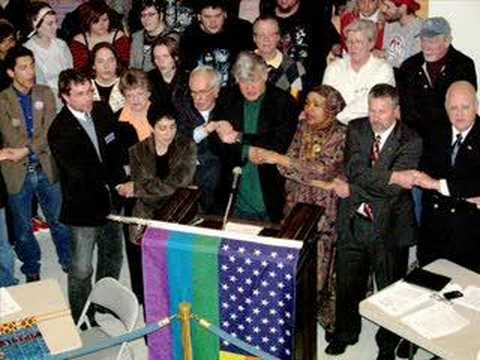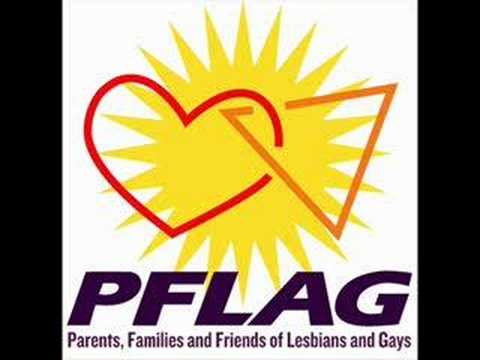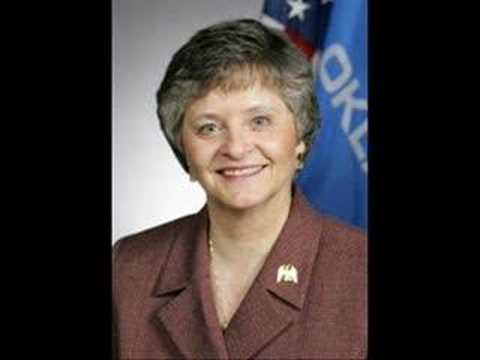 Following last week's rally in support of Rep. Kern, The Oklahoman's editor Ed Kelley posted a video editorial blasting Sally Kern and her message:
What if instead of 1,000 people gathered to praise her, 1,000 people – smart, law-abiding people who really care about Oklahoma and its future – came instead to insist that our state can and must send legislators to the capitol who will focus on real issues that affect Oklahoma. In other words, 1,000 voices that said we've had 100 years of Sally Kern, and 100 years of that is enough…
What if indeed. Oklahomans deserve better, as do the rest of us.
See also:
Sally Kern Is a Little Confused
Sally Kern's Economic Fallout
Sally Kern's Meeting with PFLAG on Tape
Exodus' Local Ministry Aligns with Sally Kern
Certified Cameronite: Sally Kern
Kern Speaks to College Republicans
Sally Kern: Out of Context? The Complete Transcript
We Be Jammin'
Muslims and Gays United
OK State Rep. Sally Kern's Son is "Straight and Not Gay"
Sally Kern Exaggerates Death Threats
A Letter to Sally Kern
LaBarbera Award: Oklahoma State Rep. Sally Kern
Comments