Uganda TV Coverage of Martin "Eat Da Poo-Poo" Ssempa's Conviction
Jim Burroway
October 4th, 2012
Uganda's pastor Martin Ssempa yesterday was without his usual strut and bravado as he learned that he and fellow pastors Solomon Male, Robert Kayiira amd Michael Kyazze were found guilty of falsely accusing a rival pastor of having sexual relationships with male members of his congregation. The guilty verdict stems from a May 2009 incident in which Ssempa and the others engaged in a conspiracy to coerce a church member at Robert Kayanja's Rubaga Miracle Center Cathedral to claim that he had had sex with Kayanja.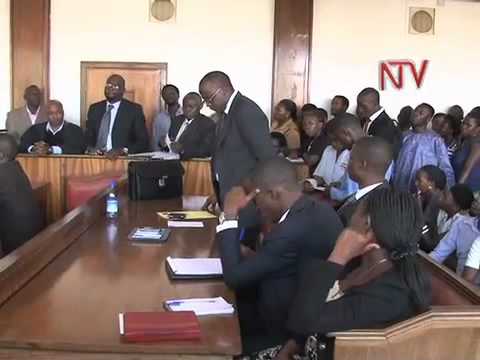 The sentence imposed on Ssempa, Male and the others is light, but I suspect that the damage to their reputation may be significant. While Ssempa and Male may receive some support from the West, they have since 2009 seen many prominent Western pastors and organizations cut financial and other ties to them.
This is not the only case in which Ssempa is believed to be involved in launching public accusations against others. There is considerable evidence suggesting that Ssempa had close ties to the now-defunct Rolling Stone tabloid (no relation to the U.S. publication by the same name), which launched an infamous 2010 "Hang Them!" vigilante campaign which featured LGBT advocate David Kato on the front cover. Kato was brutally murdered just a few months later in January 2011.
Comments