The Daily Agenda for Monday, January 13
Jim Burroway
January 13th, 2014
TODAY'S AGENDA is brought to you by:
The Haymarket was a rough but popular bar known for its hustlers just a block away from Times Square, back in the day when Times Square itself was still seedy and Disney-free. Haymarket also allegedly (I might emphasize) had mob ties. In 1986 alleged Genovese capo Matty Ianniello was convicted for a skimming profits from several gay bars in New York City, including  Haymarket. So I've heard. There's a Starbucks now where Haymarket used to be, next door to a Staples.
TODAY IN HISTORY:
60 YEARS AGO: Unitarian Church Sponsors Symposium on Homosexuality: 1954. The Unitarian Universalist Association has a long history of inquiry on a large number of contentious topics. In 1954, the First Unitarian Church of Miami hosted a forum called "Homosexuality: Cause, Society, and Crime." According to a write-up in ONE magazine, the nation's first gay publication, the attendance "broke all existing records." The panel included Miami Mayor Abe Aronovitz, psychologist Dr. Syvil Marquit (no affiliation was given), Dr. Jack Capschan of the University of Miami's psychology department, and Dr. Alvin Winder, psychologist for the Veterans Administration. The psychologists generally agreed that homosexuality wasn't an illness, but they differed on whether it was "curable" or whether society was the problem. Mayor Aronovitz however pleaded ignorance on the subject, saying he was only there because "in his desire to, please, he had instructed his secretary to accept all speaking engagements.":
 He said that there are three or four places in Miami where homosexuals gather, but that the proprietors were not in business to help these people, only to profit monetarily from their suffering. He said that he didn't want Miami known as a haven for homosexuals or divorce getting or any other criminals, but that homosexuals should not be persecuted or hounded, because they were undoubtedly suffering from a sickness of the mind. To conclude, he added, "They certainly need kindly understanding, but whose rights shall we consider?"

The discussion was then opened to questions from the audience. The first question was "How can we cure homosexuality?" Dr. Kapschan answered with this question, "Is it not possible that instead of sick homosexuals, we have a sick society?" Dr. Marquit added that we must have a wider acceptance of homosexuals. "In other words," he said, "your sex life is your own business."

…Then Mayor Aronovitz asked, "I would like to know if there are any individuals who have had the glorous experience of normal sexual relations who prefer homosexual relations?" "I'm sorry to disappoint the Mayor," answered Dr. Marquit, "but it has been proven that a large percentage of confirmed homosexuals have experienced 'glorious' heterosexual relations. Then it was asked "If these, people are to be driven from the bars, beaches, and other gathering places, where would you have them spend their leisure time?" Mayor Aronovitz  answered that if society accepted this, it should not be persecuted.

To the question "Is prejudice against homosexuality related to intolerance?" Dr. Kapschan answered, "Yes, research has proven that prejudice is generally against a number of minority groups, not just homosexuality. The authoritarian personality that condemns persons for their homosexual behavior is much more of a threat to society than the homosexual himself. They are psychoneurotics who need psychiatric treatment, not the harmless homosexual who varies from the so-called normal, criticized only insofar as what he does in bed. Prejudice against the homosexual makes an especially good scapegoat for the authoritarian personality."
ONE's editors were greatly encouraged by the forum, and hoped that it would "lead to more stimulated discussions by qualified people, sponsored by churches and other civic-minded groups." Those hopes were short-lived however, as Mayor Aronovitz would go on that year to lead a notoriousanti-gay witch hunt in his city (see Aug 3, Aug 11, Aug 12, Aug 13 (twice that day), Aug 14,Aug 26, Aug 31, Sep 1, Sep 2, Sep 7, Sep 15, Sep 19, Oct 6, Oct 20,Nov 12 and Dec 16).
[Source: Unsigned. "Who's Sick?" ONE 2, no. 2 (February 1954): 4-5.]
US Supreme Court Issues First Gay Rights Ruling: 1958. It was barely a ruling, just a terse, one-sentence line without even hearing oral arguments. But that was all it took for the US Supreme Court to affirm the rights of the first major gay magazine, ONE, to be distributed by the U.S. Postal Service without its subject matter, homosexuality, being declared obscene. It all began in 1953, when the L.A. Postmaster confiscated copies of the October issue (ironically, the cover story was "You Can't Print It!") and claimed that it violated 1873 Comstock Act, which prohibited sending "obscene, lewd, and/or lascivious" material through the mail.
What was considered "obscene" is hard to say. The entire magazine is mild — no photos, no description of sexual activity, nothing that could be remotely considered pornographic, then or now. It did however contain articles which spoke frankly about issues facing gay people, including, in the cover article, the legal tightrope the magazine had to navigate in order to remain in print. ONE sued the postmaster, citing their First Amendment rights to free speech. They lost their case in Federal District Court, with Judge  Thurman Clark calling it "filthy and obscene material obviously calculated to stimulate the lust of the homosexual reader." ONE appealed and lost again at the Ninth Circuit Court of Appeals, which called ONE , "morally depraving and debasing." And so it was a major surprise — although it shouldn't have been — when the U.S. Supreme Court ruled unanimously and without even bothering to hear oral arguments that even gay people enjoyed the same protections under the First Amendment as everyone else. Editor Don Slater celebrated the decision in the February 1958 issue: "By winning this decision ONE Magazine has made not only history but law as well and has changed the future for all U. S. homosexuals. Never before have homosexuals claimed their right as citizens."
You can read the full, fascinating story of how a tiny magazine in Los Angeles beat the incredible odds here.
Jesse Helms Calls Gays "Disgusting People": 1990. When the three-term Senator from North Carolina stood on the platform at the state fairgrounds before a crowd of 1,700 to announce his intention to run for a fourth term, there was no doubt whatsoever what his platform would be: abortions and gays. "Family values in American are under attack as never before," he said. "Think about it. Homosexuals and lesbians, disgusting people marching in our streets demanding all sorts of things, including the right to marry each other. How do you like them apples?" Helms won that election, and another one again in 1996 before finally leaving the Senate in 2003. Helms is currently dead.
TODAY'S BIRTHDAY:
Charles Nelson Reilly: 1931-2007. He was a very well respected Broadway actor, director and drama school teacher, but he was best known and beloved for his campy comedic roles and as a panelist on the game show The Match Game. His break on Broadway came in 1960 with Bye Bye Birdie. His part was small, but it opened the door to 1961's Pulitzer prize-winning musical How To Succeed in Business Without Really Trying. He was also featured in 1964's Hello, Dolly! Through the 1960s and 70s, he had several comedic guest appearances on television. He was a regular on The Dean Martin Show and made countless appearances on The Tonight Show with Johnny Carson. His campy character and his flamboyant dress marked him as a gay man. He never explicitly acknowledged it, although he would joke about how "butch" he was on The Match Game. No one asked, he didn't tell, but everyone knew and no one bothered much with keeping the secret. In 2002, he finally discussed his private live in his one-man show Save It for the Stage, which became the basis for the autobiographical independent film, The Life of Reilly. He was too ill to attend its premiere in 2006 at South by Southwest, and he died at home on in 2007.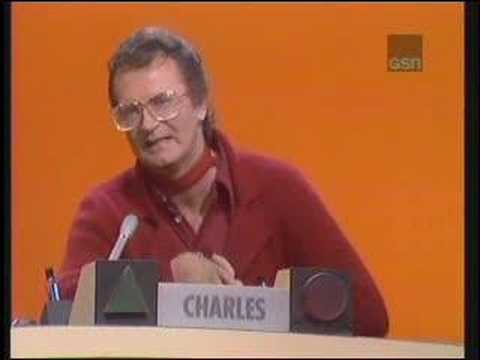 80 YEARS AGO: Rip Taylor: 1934. I'll bet you didn't know this: the King of Confetti, known for his handlebar mustache, wild wigs, crazy props, and compulsive confetti throwing, began his adult life as a page in the U.S. Senate. Seems somehow appropriate, doesn't it? After being drafted to serve in the Korean War, he came home and began his career as a stand-up comic. During the 1960s and 1970s, he was a regular on several variety and game shows (including Hollywood Squares and The Gong Show), and a voice for Popeye and The Addams Family cartoons. His Gong Show gig led to his own brief program, $1.98 Beauty Show, which was produced by Gong Show executive and host Chuck Barris and was on the air from 1978 to 1980.
His schtick is as an old fashioned gag man, deploying odd props as bad puns, dropping the worst one-liners imaginable, and manically throwing confetti. His show as been a mainstay in Vegas, either as an emcee for a chorus line show or an opening act for Debbie Reynolds, Frank Sinatra, Sammy Davis, Jr., and Ann-Margaret. As a result, he was named Las Vegas Entertainer of the Year for three years in a row in the 1970s. He's also had a few more serious roles, including as Demi Moore's boss in Indecent Proposal and in Broadway productions of Oliver!, Peter Pan and Anything Goes. More recently, The "Prince of Pandemonium" and the "Master of Mayhem" has had cameos in Will & Grace, George Lopez, and the first three Jackass movies. In 2006, he made another notable cameo appearance in his home town of Washington, D.C., as the grand martial for the Capital Pride parade. In 2010, he gave another more serious performance for his one-man show It Ain't All Confetti.
Here's a clip from 1987: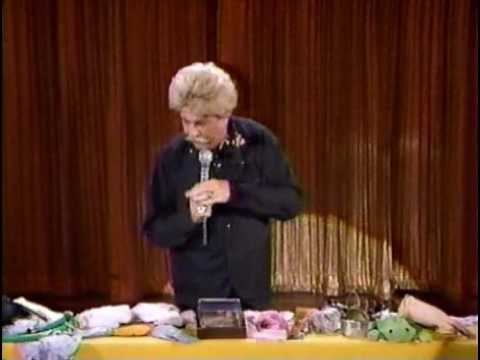 Edmund White: 1940. He was born in Cincinnati and grew up in Chicago, then studied Chinese at the University of Michigan. He worked as a journalist in New York, then moved to France and settled in as a writer. In 1973, he co-wrote the first edition of The Joy of Gay Sex with psychologist Charles Silverstein, and that set him on his course of what one observer called his dedication to sexual truth-telling. His best known work, A Boy's Own Story
, was the first volume in his autobiographical-fiction trilogy that continued with The Beautiful Room Is Empty
and The Farewell Symphony
. His 2006 memoir, My Lives
provides a frank and unflinching account of growing up gay in the Midwest and his life since then. In 2006, he told journalist Steve Dow, "Writing has always been my recourse when I've tried to make sense of my experience or when it's been very painful. When I was 15 years old, I wrote my first (unpublished) novel about being gay, at a time when there were no other gay novels. So I was really inventing a genre, and it was a way of administering a therapy to myself, I suppose."
White is currently a member of the faculty of Princeton University's Creative Writing Program. His most recent novel, Jack Holmes and His Friend
, was published in 2012.
Nate Silver: 1978. The math whiz, baseball fanatic, poker player, and political polling savant who accurately predicted the outcome of the 2012 presidential election in each of the fifty states and the District of Columbia, wants it to be known that he is not a gay statistician, but a statistician who happens to be gay, while "ethnically straight." To those who take such identity labels oh so seriously, Silver's remarks challeneged an established orthodoxy, but one that is becoming increasingly irrelevant to those of Silver's generation. As he recently explained in a Reddit "Ask Me Anything":
My quick-and-dirty view is that people are too quick to affiliate themselves with identity groups of all kinds, as opposed to carving out their own path in life.

Obviously, there is also the issue of how one is perceived by others. Living in New York in 2013 provides one with much a much greater ability to exercise his independence than living in Uganda — or for that matter living in New York forty years ago. So perhaps there's a bit of a "you didn't build that" quality in terms of taking for granted some of the freedoms that I have now.

And/but/also, one of the broader lessons in the history of how gay people have been treated is that perhaps we should empower people to make their own choices and live their own lives, and that we should be somewhat distrustful about the whims and tastes and legal constraints imposed by society.
Silver is the author of The Signal and the Noise: Why So Many Predictions Fail — but Some Don't
and he is currently in the process of rebuilding his FiveThirtyEight blog into a larger data journalism project for ESPN.
If you know of something that belongs on the agenda, please send it here. Don't forget to include the basics: who, what, when, where, and URL (if available).
And feel free to consider this your open thread for the day. What's happening in your world?
Comments