Sen Lundberg cites discredited myth in civil unions floor debate
Daniel Gonzales
March 23rd, 2011
Today the Colorado Senate held a floor debate on SB 172, civil unions.  The main opposition came from Senator Kevin Lundberg who we have video of thanks to The Colorado Channel.
We've all heard this myth, recognition of gay relationships in Europe (France & Scandinavia) has caused a breakdown in marriage and "the family unit."
Here's a video excerpt of Sen Lundberg saying it:
Of course no statistics were cited because there's no evidence to support it.  In fact this very blog has previously done posts addressing the Scandinavian myth here and here, and Slate.com has a fabulous piece here.
The real data tells a very different story, in most Scandinavian countries marriage has been in decline for up to half a century, long before we pesky gays started publicly demanding equality.
In more recent times those countries have started offering various forms of gay relationship recognition and things have changed in a dramatic way, quoting Slate:
Danish heterosexual marriage rates are now the highest they've been since the early 1970's. And the most recent marriage rates in Sweden, Norway, and Iceland are all higher than the rates for the years before the partner laws were passed. Furthermore, in the 1990s, divorce rates in Scandinavia remained basically unchanged.
Now let's take a look at births outside of marriage in Norway (source).  The date civil unions were enacted is shown with a red triangle:
.
How about marriage and divorce rates in the Netherlands? (source) Sorry there's no red triangle in this one but registered partnerships were enacted in 1998 and full marriage in 2001:
If Senator Lundberg has other data to prove his claim hopefully he'll present it when the civil unions bill goes for a 3rd reading on the Senate floor tomorrow.
Sen Lundberg (inadvertently?) demonstrates how his family enjoys heterosexual privilege
Daniel Gonzales
March 23rd, 2011
Today the Colorado Senate held a floor debate on SB 172, civil unions.  The main opposition came from Senator Kevin Lundberg who we have video of thanks to The Colorado Channel.
One of the main ideas of heterosexual privilege is never having your family questioned.
Follow the logic if you can (paraphrased)
I, Kevin Lundberg, had my wife hospitalized last week and nobody questioned our family, for I am just a simple man in a position of power… and heterosexual… and white…
If there are gays in my district or elsewhere in the state, I haven't heard any stories of them having trouble in medical situations.  Surely nobody would ever question the validity of a non-traditional family!  And certainly not in the rural areas I represent.
By extension there is no problem with gays making medical decisions and this bill is unnecessary.
Here's the video excerpt:
Coloardo Senate committee hears testimony about the human anus
Daniel Gonzales
March 8th, 2011
Yesterday a Colorado Senate committee held a hearing on civil unions legislation.  Members of the public were free to sign up and testify.
I posted this video last night and sent it out to a few of my friends for their entertainment.  I wake up this morning and find it's taken on a life of it's own, even appearing on the Denver Post's blog site.
I'll let Rosina Kovar, an at-large director for the Eagle Forum, take it from here:
Full text of my Colorado Senate committee testimony on civil unions
Daniel Gonzales
March 7th, 2011
The Colorado Senate is holding committee hearings on the civil unions bill today and I will be testifying.  I've noticed that Focus has been coming at the issue in the media from the angle of "the body of scientific research proves that children do best with a mom and a dad."  Not one to let their abuse of research slide I have written a testimony that takes Focus head on.  Full text after the jump.
Colorado LGBT Lobby Day and civil unions update
Daniel Gonzales
February 25th, 2011
In their continuing legislative campaign for civil unions, One Colorado held an "LGBT lobby day" where 120 Coloradans from all over the state met with their legislators.  Most impressive was the contingent from Grand Junction who had to depart at 3am to arrive in time for the morning event.
As he says in the video, Rep Mark Ferrandino now believes if the bill reaches the floor of the House that it will pass (despite a Republican majority of one vote).  The real threat to the bill is being sent to a kill-committee by Speaker Of The House Frank McNulty and thus never being voted on.
Here's footage I shot from the day's events:
(turn your speakers up, the Capitol is a busy and echoey building so there's some background noise)
A very busy Valentines Day here in Colorado
Daniel Gonzales
February 15th, 2011
Here's the top 3 highlights from today:
It's currently 1am and I've been going non-stop all day so I'm going to hold off on analysis of the full bill wording and wait for someone more legal minded take it on.  However One Colorado's press event today was damn good theater.  I've been shooting video of most of their public events so here's the event summarized in a 2min30sec video:
For our Colorado readers, One Colorado is asking that you take a minute and click here to email your legislator in support of civil unions.
Later in the afternoon the Colorado chapter of Marriage Equality USA held a direct action at the county clerk and recorder's office where numerous same-sex couples would apply for and be denied marriage licenses.  Around 4pm the media arrived and local activist couple and life partners Kate and Sheila (who have a history of getting arrested at the clerk's office) applied for and were denied a license.  To illustrate the arbitrary nature of our state's marriage laws Kate grabbed a gay man near her and declared that she would therefore obtain a license with him.
However getting a license is harder than we activists had planned.  Kate's first groom-to-be forgot his ID, a requirement for a license.  Kate then found a second groom-to-be who had actually been married earlier in life and since he was unable to recall his exact divorce date for the application he wouldn't work either.
Standing at the clerk and recorder's counter that's when Kate turned around and asked if anyone in the assembled crowd would marry her.  There was no reply so I volunteered myself.
Exodus Co-Founder: "The initial excitement of starting an exgay program"
A multi-part video interview series with Michael Bussee, co-founder of Exodus International turned critic.
Daniel Gonzales
February 9th, 2011
One of my favorite ex-gay topics to talk about is how people fool themselves into believing that their sexual orientation and attractions are actually changing (I spoke about my own experience here).  In ex-gay speak it's often called the "honeymoon period."
In today's video Exodus International co-founder Michael Bussee talks about his own honeymoon period and how he wasn't simply experiencing it as participant but ministry leader.  Michael explains how he mistook that initial excitement for actual change.  For Michael and many ex-gays he lead, such an intense focus on spirituality begins to take precedence over one's own sexuality and he explains how he mistook that diminished libido for change and not simply repression (his word).  And as with many ex-gays, meeting other struggling gay Christians for the first time is the first step in their greater coming out process.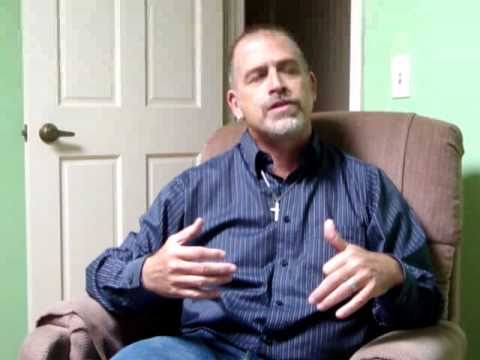 [full transcript after the jump]
Exodus Co-Founder: "It was a terrible mistake for Exodus to get involved in politics"
A multi-part video interview series with Michael Bussee, co-founder of Exodus International turned critic.
Daniel Gonzales
February 7th, 2011
Exodus turns 35 this year and Focus On The Family has a brief but glowing article that totally glosses over all the tragedies Exodus, it's leaders, and followers have experienced during that time.
In today's video Exodus International co-founder Michael Bussee explains how Exodus has changed over time — in his view Exodus' foray into anti-gay political activism has been it's biggest mistake.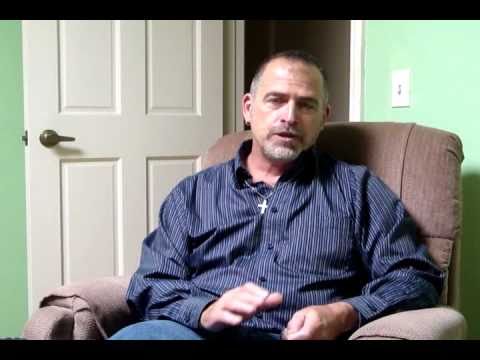 [full transcript after the jump]
Highlights from One Colorado's civil union campaign kick off
Daniel Gonzales
January 31st, 2011
Things have been ramping up for a while now but yesterday was the official kick off press conference.  Here are some highlights I shot and edited: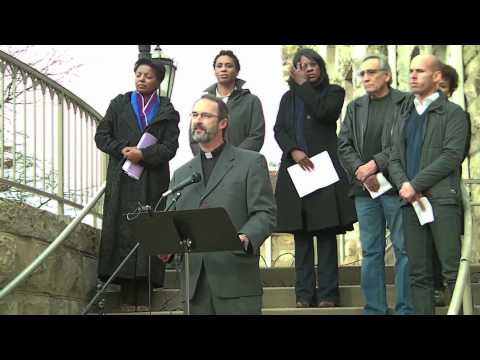 If you want to see footage of the full event click here.  Of all our local publications, Gayzette has really done the best job of covering civil unions.  Here's their post of yesterdays event.
LGBT criticism of Colorado civil union campaign as incrementalist
A commentary
Daniel Gonzales
December 23rd, 2010
Senator Pat Steadman recently announced a campaign for civil unions in the 2011 legislative session.  The first opposition from within the LGBT community appeared today in this Denver Post guest commentary:
We were legally married in San Francisco on Sept. 25, 2008, and we introduce ourselves as each other's husbands. We are appalled that anyone, especially members of the gay community, would be willing to settle, much less offer to settle, for anything less than full marriage equality.

[snip]

…we are putting our Lakewood home on the market to finance our efforts and we plan to take our fight back to federal court if necessary.
First bravo to Carllon and Martinez for the sacrifices they are making to fight for marriage equality.  This isn't mentioned in their article but Carllon was among those arrested for blocking the entrance to the Episcopal Church national convention at a Denver Soulforce event in July of 2000 according to local organizer Chris Hubble.
However as an activist myself I don't expect everyone in the community to make the same sacrifices I choose to.
LGBT Coloradans and their families will benefit immediately from protections that civil unions would provide.  I try not to think about how long we will wait until Colorado voters are prepared to overturn the state's marriage amendment or until Carllon and Martinez' lawsuit might bear fruit in a glacial federal court system.
In One Colorado's 2010 statewide LGBT survey more than one quarter of respondents earn less than $25,000 per year (source).
Consider for example my friend and fellow activist Christine Bakke who is getting married next month.  After reading the Denver Post commentary Christine reacted:
[Colorado's] Designated beneficiaries and the Denver domestic partnership cost us I think $50 to file.  We're on a limited budget and can't easily pick up and go to another state to get married when it won't be recognized here. Nor can we pull money out of our pocket to pay for a lawyer to put in place the stuff that a civil union or marriage would give us.
Jessica Woodrum, Communications Manager at One Colorado, provided comment by email about the real prospects of full marriage equality in Colorado currently:
The path to marriage equality in Colorado is difficult.  Unlike other states that have achieved marriage equality, our state constitution contains an amendment that bans marriage for same-sex couples.  Until this amendment is overturned in the courts or by a ballot vote of Colorado voters, full marriage equality is not possible in Colorado.

One Colorado supports full marriage equality, but we believe that same-sex couples need the critical protections that civil unions provide right now.  Especially in these tough economic times, we must ensure that all Coloradans have the tools they need to provide for the ones they love.
Are you sick of the financial argument at this point?  Moving on…
Carllon and Martinez assert that incrementalism will impair progress to full equality:
So what will a civil unions bill accomplish other than to cede the fight for full equality?

There can be no substitute for equality and it cannot be achieved incrementally, as we have learned from the failed "don't ask, don't tell" law. If the gay community is willing to accept the crumbs off the marriage table, they may never see the cake.
This is grossly inaccurate and the last decade of LGBT rights legislative action across the nation is proof.
Vermont, Washington DC, California, New Hampshire and Connecticut all had some form of civil unions or domestic partnerships before making a move to full marriage equality.  Maryland which currently has domestic partnerships appears ready to legislate full marriage in 2011.
And nearly half the states that currently have trans-inclusive nondiscrimination laws achieved them through incrementalism. (i.e. passing sexual orientation protection one year and later adding gender identity) Here's the data.
.
I don't believe any LGBT leader in Colorado finds civil unions to be an acceptable final or permanent solution.  Nor do I believe civil unions will delay the path to full equality. Instead civil unions will prime Colorado voters to accept full marriage equality.  A significant portion of Colorado's LGBT community (including people I care about) are tremendously vulnerable, and civil unions would go a long way to help improve their lives. But it seems to me unfair and perhaps unintentionally out of touch for Carllon and Martinez to ask the most vulnerable Coloradans to sacrifice for the activist ideals of another person.
Civil unions campaign announced in Colorado
Daniel Gonzales
December 16th, 2010
Well this announcement came sooner than I was expecting, I crack open my Denver Post app this morning and see "Colorado lawmaker plans to introduce civil-unions bill." Here's some excerpts:
Sen. Pat Steadman, D-Denver, said he believes the majority of Coloradans support civil unions and oppose gays being treated unfairly.

Steadman, who is gay, said he expects his proposal to pass the Democratic-controlled Senate, but he's not sure what kind of reception the idea will get in the Republican-controlled House.
True on both counts, but One Colorado (our new statewide equality group) surveyed the state earlier this year and found a dramatic shift in Coloradans' opinions on civil unions:
The [2010] poll results show that 72 percent of Coloradans support legal recognition for gay and lesbian couples. This compares to 2006, when 48 percent of Colorado voters supported domestic partnership legislation for gay and lesbian couples.
But Steadman and One Coloardo have their work cut out for them since Republicans hold a slim majority in the House (we have a bicameral assembly). 
For strictly pragmatic reasons I'm hoping Steadman (who's openly gay and represents the district I live in) will include a "religious protections" clause in our legislation as was recently used in Illinois.  Yes I know the First Amendment already provides these protections but from a publicity standpoint having the wording in the bill really helps diffuse religious hysteria and objection.   Here's that section from the Illinois bill:
Section 102. Religious Freedom. Nothing in this Act shall be construed to interfere with or regulate religious practice of the many faiths in Illinois that grant the status, sacrament, and blessing of marriage under wholly separate religious rules, practices, or traditions of such faiths. Additionally, nothing in this Act shall be construed as to require any religious body, Indian Nation, Indian Tribe, Native Group, or officiant thereof to solemnize or officiate a civil union or to prohibit any religious body, Indian Nation, Indian Tribe, Native Group, or officiant thereof from solemnizing or officiating a civil union. Any religious body, Indian Nation or Tribe or Native Group or officiant thereof is free to choose whether or not to solemnize and whether or not to officiate civil unions.
I've already contacted Steadman to thank him and let him know the Illinois bill is a great model for bipartisanship,  his office contact info can be found here.
Happenings in Colorado – family album project
Daniel Gonzales
December 7th, 2010
One Colorado is our newly formed state equality group, with startup money from the Gill Foundation and headed by Brad Clark fresh from his success at One Iowa.  As a politically active Coloradan (some people prefer Coloradoan) and BTB contributor, in the coming months I'm going to be covering the Colorado beat in an attempt to bring national attention to work being done here.
A week ago One Colorado and a coalition of other orgs called on governor elect Hickenlooper to form a safe schools task force.
This week One Colorado announced their Family Album Project to collect images and stories from LGBT Coloradans.  Of course this album will be used as an important tool when meeting with legislators, especially to show that LGBT people don't just live in Denver but are all across the state in every electoral district.
One Colorado hasn't yet formally announced their legislative and policy agenda for 2011 but plan on the album project being a key part in working towards those goals as well.
If you're interested in helping out, start by emailing your photo to One Colorado's communications manager Jess Woodrum at jessicaw@one-colorado.org.  She'll probably be in touch with some follow up questions to gather your story and help tell it.
Ex-gay survivor and former Living Waters client Christine Bakke engaged
Daniel Gonzales
November 15th, 2010
In September I was thrilled to announce the engagement of ex-gay survivor Jacob Wilson but now we've got another high profile ex-gay survivor engagement, Christine Bakke!
Christine (a graphic designer) and Theresa (a medical grant writer) met on Facebook through a mutual friend who was a member of Gay Christian Network (GCN) and came to be good friends over the course of several months.  Theresa was living in Portland at the time and when she came to Denver for a concert met Christine face to face for the first time.
In February Theresa orchestrated an elaborate proposal treasure hunt where friends as far away as Canada participated by giving Christine clues to travel to various places around Denver all having meaning to Christine.
The ceremony will be held on Sunday January 9th 2011, the same weekend as GCN's conference in Denver so Christine and Theresa's friends from the organization can attend more easily.  Long time Evangelicals Concerned member Joe Quillan will MC the secular ceremony.  With Joe as MC three selected couples will take turns leading the ceremony.
As Colorado does not issue same-sex civil marriage licenses Christine and Theresa will be taking advantage of the state's designated beneficiaries law.  Also both Christine and Theresa were born in California and have considered applying for a civil marriage license once equality is restored there.
'Love In Action' Graduate Jacob Wilson Gets Engaged
Daniel Gonzales
September 10th, 2010
Jacob Wilson has come a long ways in a short time.  In 2005 Jacob was coerced into attending Love In Action's "Source" program (a residential ex-gay program) after his church discovered he was involved in a same-sex relationship with a minister from another local church.  Jacob was 19 and attended Love In Action at the same time as the Zach Stark controversy.  Since then Jacob has publicly spoken out about the harm he experienced in ex-gay programs though events such at Beyond Ex-Gay's weekend of activism in Memphis in 2008.
Jacob and his fiancée Ben met through their fraternity at Iowa State, Delta Lambda Phi, an LGBT and progressive interest fraternity, and have dated for two years.
Jacob is currently a senior double majoring in political science and women's and gender studies.  Ben completed his undergrad degree in computer engineering and is now a masters student in the same subject.
After Jacob graduates he plans to attend grad school and has yet to finalize what city they will be moving to.
Jacob proposed to Ben at a picnic over Labor Day earlier this week.
The fully legally recognized wedding ceremony will likely be held in Ames the summer of 2010 2012.  Ben is adamant there will be no drag performances at the reception.
Our congratulations to Jacob and Ben.
Major Gay Porn Actor Discloses He Is HIV+
This commentary is the opinion of the author and may not necessarily reflect that of other authors at Box Turtle Bulletin.
Daniel Gonzales
August 24th, 2010
Due to the subject matter of this post assume all outgoing links are not work-safe unless noted otherwise.
Mason Wyler is one of the more prolific gay porn actors currently producing material; in addition to having a considerable formal filmography (IMDB) he maintains personal and commercial websites.  Last Thursday on his personal blog Wyler disclosed that he is HIV+.  His brief post in it's entirety:
I have something to say. I spent the last few months waiting for the right time to tell you but it turns out that there is no right time… I wish I could put this off for a little while longer but information like this usually finds a way of coming out sooner than later. In fact, people have already begun to talk so I might as well just tell you now. I tested positive. I have only myself to blame. I have HIV and it kind of sucks.
Porn news site TheSword.com reports Great Atlantic Media's (a porn conglomerate) webmaster Mark Wilson originally outed Mason with a trashy post on GayPornGossip.com.  Wyler's admission on his own site appears to have been posted later that same day.
Sometimes it boggles the mind the number of people who think it's acceptable to disclose someone else's status, including as I'd previously posted Michael Alvear, Manhunt.net's in-house advise columnist (Safe for work).
I admit I'm fond of Mason's work and part of the purpose of this post is to speculate on how this might affect his career.  In the mainstream (condom-less) straight  porn industry contracting HIV is a career ender (gee talk about stigmatizing).
Contrast this to the gay porn industry where an anonymous survey conducted by TheSword.com revealed a full 30% of actors were either poz or unsure of their status and 52% of survey respondents either never or rarely discussed their status with scene partners.
But my question is, how many of those people are public with their status and how does that affect their cast-ability in films?
Off the top of my head I couldn't think of any mainstream (non-bareback) openly poz gay pornstars.  If you happen to know of any please post a comment below and include a source link.
Fortunately TheSword.com is already reporting the Raging Stallion network of porn sites has issued a common sense statement:
Raging Stallion practices safe sex on all of its video shoots–indeed we enjoy filming hot safe sex and showing other gay men how to have hot safe sex. HIV status should not be an issue when shooting porn if the actors are using condoms and using common sense. Raging Stallion would love to shoot Mason Wyler in an upcoming movie. He is a great actor and I have always wanted to work with him. Nothing has changed from my perspective.
God now if only the rest of the porn industry would adopt such a rational view.
Cross posted on The Denver ELEMENT