Gay Councilman in the Heart of Mormonland
Timothy Kincaid
November 5th, 2009
From the Salt Lake Tribune
Stan Penfold, a gay man and the director of Utah Aids Foundation, has won the race to fill Salt Lake City's District 3 council seat.

Penfold outpaced Phil Carroll to represent the Avenues and Capitol Hill, replacing outgoing Councilman Eric Jergensen.
Somehow I don't think that the First Presidency and the Quorum of the Twelve Apostles are celebrating.
What Happened to That Mormon Ad for Washington's Ref 71?
Jim Burroway
October 14th, 2009
A reader writes:
Jim – do you know what happened to the ad that you linked to this post? Was it a hoax? Or was it the real thing and got laughed off the air? I can never tell when I'm dealing with Mormons -which is too often since half my family is LDS. Did anyone get a copy of the ad before it was pulled?
Sure enough, that ad — complete with an LDS copyrighted image — was pulled from YouTube. Poof! Gone. Like it was never even there.
Mormon Leader: Prop 8 Backlash Like Intimidation of Southern Blacks In 1960s
Jim Burroway
October 13th, 2009
A prominent leader in the Church of Jesus Christ of Latter-Day Saints is preparing to deliver a major address at Brigham Young University-Idaho in which he compares the anger directed toward the LDS church over its support of Prop 8 to "voter-intimidation of blacks in the South" during the civil rights struggle.
In an advance copy of the statement provided to the Associated Press, Elder Dallin H. Oaks renews the claim that Mormons experienced "violence and intimidation," despite the fact that there has been no independent verification of a single act of violence against Mormon people or property. The Associated Press did not correct that claim. Oaks continued:
"As such, these incidents of 'violence and intimidation' are not so much anti-religious as anti-democratic," he said. "In their effect they are like well-known and widely condemned voter-intimidation of blacks in the South that produced corrective federal civil-rights legislation."
Oaks then went on to suggest that the Matthew Shepard Hate Crimes Act, which is currently making its way through Congress, will be used to prosecute or threaten preachers. Again, the AP did not correct that statement. Oaks, a member of the LDS' Quorum of the Twelve, is repeating on of the most common lies about the hate crimes bill. The Matthew Shepard Act addresses violent crime only, not speech or religious beliefs. In fact, the bill contains specific guarantees that nothing in it will infringe on constitutionally-protected expressions of free speech and assembly.
The Mormon Church actively led the effort to disenfranchise thousands of LGBT citizens from their civil rights, only to turn around and cry that it is they who have something in common with disenfranchised Blacks in the 1960s — a group, by the way, that Mormons banned from full membership in the church until 1978. If that isn't chutzpah, I don't know what is.
Sen. Reid Denounces Mormon Prop 8 Support
Jim Burroway
October 13th, 2009
The Salt Lake Tribune reports that Senate Majority Leader Harry Reid (D-NV) sharply criticized the Church of Jesus Christ of Latter-Day Saints for its leading role in passing California's Prop 8. In a meeting with three gay-rights activists in his office, Reid said that the leaders of his faith wasted their resources and should have stayed out of the fight. Sen. Reid is the highest ranking elected official who is an LDS member.
The Tribune continues:
He said that he thought it was a waste of church resources and good will," said Derek Washington, a Nevadan who worked as the outreach director for the march. "He said he didn't think it was appropriate."

…In the meeting, those present touched on issues most important to them. Dan Choi, a veteran of the Iraq War, who was booted from the military under the "Don't ask, don't tell" policy, thanked Reid for lobbying President Barack Obama on his behalf. Robin McGehee, of California, talked about her own family. Then, McGehee said, Reid brought up his LDS faith and discussed a recent meeting with Mormons in which he criticized the Prop 8 efforts.
Mormons Unleash New Ad Against Washington's Ref 71
Jim Burroway
October 7th, 2009
Okay, technically the ad is by Protect Marriage Washington, but the imagery is heavily Mormonism — copyrighted Mormonism at that.
The second image you see flashing on the screen, of Adam and Even in the Garden of Eden, is a copyrighted image from the Church of Jesus Christ of Latter-Day Saints. You can find a copy of that image on their web site as part of their Gospel Art Picture Kit. Another one found on a web page titled, "What Do Mormons Believe About Adam and Eve." It's interesting reading, since it hints at a fallible God — or at least a God that gives conflicting instructions and it's up to us to decide which set of instructions to follow.
But the best part of this ad is that it confirms everything we've ever warned about. It really is their ultimate goal to impose, by coercion, their religious beliefs on everyone else.
I hope they show this ad on every television in Washington. Maybe dreams really do come true!
Too Offensive for Mormon Eyes
Timothy Kincaid
October 2nd, 2009
The Deseret News is a Utah newspaper directed towards Mormon readership. It is, in a way, the sectarian version of the Salt Lake Tribune, sharing the same advertising handler and providing discounts for ad spots placed in both papers.
But the Deseret News is careful to shield its readers from advertising that could offend Mormon sensibilities. And this week it has rejected just such an ad,with a message so outrageous that it was sure to offend. (Salt Lake Tribune)
The wording of this ad:
"Bring Them in From the Plains"

From Despair to Hope

The Foundation for Reconciliation
at www.ldsapology.org
presents a Memorial Service, honoring LGBT suicide
victims as well as those who have successfully overcome
conflicts involving their sexual orientation and the LDS
Church. Join us for an evening of music and the spoken
word, including a special video appearance by actor
Will Swenson
Yes, this is an ad by a Mormon group seeking to gain dialogue with other Mormons. This ad makes no attack on the church nor does it contain language that is contradictory to church dogma. In fact, the foundation made effort to be non-offensive.
Peter Danzig, a Salt Lake City spokesman for the foundation, called the newspaper ad "innocuous."

"There's nothing anti-Mormon," he said. "We tried to create an event that would be welcoming to everyone on either side of the issue."
But the ad does express sympathy for those who killed themselves over conflict involving their sexual orientation, and the church can't have that!
So when officials at the Mormon Church assure you that they don't hate you just because you are gay, be very very skeptical.
Kissing Scandal Update: Mormon Church Changes Signs
Timothy Kincaid
September 28th, 2009
As a result of the public response to the manhandling and roughing up of two gay men who shared a kiss in an open-access plaza owned by the Church of Jesus Christ of Latter Day Saints (the Mormons), the Church has updated the signage on the plaza. It now says
Private Property
The Church reserves the right to refuse access to any person for any reason.
Like, oh I don't know, being gay?
Mormon Reorientation Efforts
Timothy Kincaid
September 2nd, 2009
On his site, conservative Christian psychology professor Dr. Warren Throckmorton has been following the debate between some same-sex attracted Mormon and some NARTH-affiliated Mormons. The discussion so far consists of
In Quiet Desperation, a book by Ty Mansfield, a same-sex attracted but faithfully observant Mormon and Fred and Marilyn Matis, the parents of a son who committed suicide. They argue for faithful following of teaching but also for compassion and sympathy for those who are same-sex attracted and for a change in social condemnation and rejection.
A Slippery Slope that Limits the Atonement, a review of the book by Dean Byrd, Shirley E. Cox, and Jeffrey W. Robinson. Byrd is the past president of the anti-gay therapist group, National Association for the Research and Therapy of Homosexuality. In this review, they condemn Mansfield and the Matises for conceding that some people will remain same-sex attracted and that such persons should not be subjected to social condemnation. They felt that the book's admission of the continuing existence of same-sex attraction "inadvertently limits the power of the atonement in the lives of people who struggle with homosexual attraction" and that Mansfield had "simply conceded victory to his homosexuality." For good measure they also throw in large doses of homophobic ranting.
A rebuttal on Dr. Throckmorton's site by Dr. Michael Bailey expressing that Byrd et al had taken his words out of context and given them a meaning nearly the opposite to what Bailey intended.
A rebuttal by Ty Mansfield expressing that Byrd et al had ascribed to him motivations and beliefs that he did not hold.
A response by four Mormon professors, William Bradshaw, Robert A. Rees, Ron Schow, Marybeth Raynes, which accuses Byrd et al of making baseless claims, misconstruing LDS theology, and ultimately of armchair analysis that was "not only inappropriate, [but] professionally irresponsible".
Considering that every party in this discussion (except Bailey) is an observant member of the Church of Jesus Christ of Latter Day Saints and all hold to the church's teachings about heterosexual monogamy, the entire exchange is a fascinating illustration of the extremism found in those who gravitate to NARTH. I recommend that those interested should at least follow Dr. Throckmorton's highlights of the debate if not the extended discussion.
But I want to step away from the discussion and pull out one interesting side note. In the response by Bradshaw et al, we find the first hint of the measure of success that the Mormon Church has had in assisting same-sex attracted Mormons to become heterosexual.
First I have to bring to your attention a peculiarity about Mormon theology (As I am not an authority on LDS theology, I welcome correction): Unlike standard Christian beliefs, celibacy is not quite adequate for fully achieving the will of God. Although a Baptist, for example, might see celibacy as adhering to God's morality code, a Mormon would believe that only through heterosexual marriage can one attain the highest levels of the Celestial Kingdom and achieve godhood. Recognizing marriage as the goal, Bradshaw makes the following observation:
Given the fact that Byrd was the lead person directing therapy for same sex attraction at Church Social Services during a period when many hundreds of Latter-day Saints were undergoing reparative or change therapy, one would think he would cite the findings of such therapy. It is in fact scandalous that such studies either were not undertaken or have been suppressed since the findings would help enlighten our present discussion of this subject. We are acquainted with one therapist at Church Social Services during Byrd's tenure who did a large portion of this work in that he counseled with nearly a thousand homosexuals and whose experience contradicts the point of view taken in this review.2
Footnote 2 clarifies:
2. Our informant has told us that in over a 30 year career at LDS Family Services he worked with about 400 single men, 200 of whom left therapy after 1-2 sessions. Of the remaining 200, only 20 (10%) were able to marry. Furthermore, 19 of the 20 who married identified themselves as bisexual when they entered therapy. The quality of these marriages is unknown. Another Latter-day Saint therapist with whom we are familiar reports that of the hundreds of clients with sexual identity issues she has seen only those clearly identified as bisexual are given any chance of making successful marriages.
I wish to caution that this is third hand information. Yet it comes from sources that would likely find joy in announcing that reorientation efforts in the church were largely successful, if that were true.
What I find particularly troubling is that Dean Byrd would be unavoidably aware of the measure of success or failure that Church Social Services had in achieving the reorientation (or marriage) goals of his own program. If the results were as Bradshaw and company relay, then it is difficult to understand how Byrd could say that "there is much hope and substantial evidence that those who want to overcome same-sex attraction can make changes and achieve happiness and peace in their lives" and that "many men (and women) … have successfully dealt with same-sex attraction, have married, have families, are not depressed, and are living hopeful and happy lives."
Considering the stark disparity between Byrd's words and his results, I have to conclude that either the report is wildly incorrect, Byrd is seriously self-deluding, or that he has willingly adopted a policy of deception and fabrication in order to advance a politico-religious social agenda.
Caught On Video: LDS Security Guards Hauling Off Kissing Couple
Jim Burroway
July 31st, 2009
The Salt Lake City Tribune has posted video of security guards from the Church of Jesus Christ of Latter-Day Saints confronting a gay couple after they kissed on the LDS plaza in Salt Lake City, Utah, on July 9, 2009. The video was made available through an open records request with Salt Lake City. Missing from the video clip is the couple's kiss that started it all.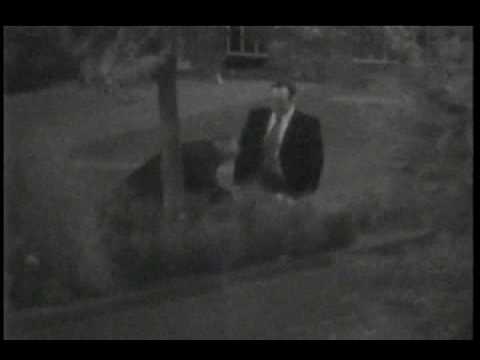 City prosecutors have dropped tresspassing charges against Derek Jones and Matt Aune because the church failed to properly mark the open plaza as private property.
Charges Dropped Against Salt Lake City Kissers
Timothy Kincaid
July 29th, 2009
Prosecutors will not pursue charges against Derek Jones and Matt Aune, the gay couple cited for trespassing in a public plaza after being confronted by Mormon Church security guards for giving a kiss on the cheek.
Apparently, the Mormon Church decided that it was not the Christian thing to do to try and use the legal system to punish this couple for a chaste kiss. Oh, wait. That isn't why. The Mormon Church was all for civil punishment.
It turns out that the prosecutor found that the church had not adequately noted the terms under which people could cross the plaza nor adequately let the public know that this plaza was not really public property. That can happen when you blur the line between church and state. (Salt Lake Tribune)
In addition, Gill said, "there is a reasonable basis to believe the alleged trespassers did not think the LDS staff who confronted them could legally eject them from the property. Under this scenario, the alleged violators wanted law enforcement to be called because they believed they had a right to be there.

"There were no signs clearly indicating the 'at will' capacity to eject — for any reason — persons who entered this private property. Under this statute when the property is 'open to the public' Utah law provides that even if there is a violation of the statute, there is still the affirmative defense for the defendant that such conduct did not 'substantially interfere' with the owner's use of the property."
Wouldn't it all have been better if the Church had simply told Jones and Aune, "We're sorry we slammed you to the ground, put you in handcuffs, and had you arrested for a kiss on the cheek. Please try to remember that this is our private property and to respect our rules and we will try to remember that you are our neighbors made in God's image and we must treat you with decency and respect"?
A One Man Boycott
Timothy Kincaid
July 15th, 2009
One of our readers, Ben in Oakland, was solicited to do business with a company located in Utah. Still smarting from the interference of Utah Mormons in a California proposition in which members of the church contributed at least $20 million and 80-90% of all volunteers, Ben declined to do work with them, explaining as follows:
In the wake of Prop. 8, funded by the Mormon Church to enforce its theological beliefs upon my civil marriage, I have determined not to do business with any firm in Utah, if at all possible, and not to step inside of the state of Utah, which is entirely possible. You may not be a Mormon, or agree with what this church has to say about gay people. If so, I thank you for standing on the side of progress and religious freedom. And I apologize if this offends you.

As a gay man, my life has been severely impacted by the Mormon Church's assertion that its set of religious beliefs trumps my civil rights as an American citizen, and that it has a valid reason for interfering in California's civil law. I have urged my friends and correspondents not to do business with or in Utah if they can avoid it. Unfortunately, since the Church does not understand the concepts of religious freedom, tolerance, civil law, and minding your own business, perhaps it will understand economic pressure and social disapproval.

This may have an effect, it may not. I truly hope it does, but frankly, even if it doesn't, it at least is serving to create consciousness that discrimination of the basis of religious belief has no place in America. Nor does prejudice, whether disguised as sincere religious belief, or admitted for what it is. People are understanding more and more that this is not about marriage, morality, faith, freedom of religion, the family, children, God's word, or any other lying rationalization du jour. It is simply about what it has always been about: how much the very existence of gay people offends, entices, obsesses, and frightens some straight people, as well as those-who-wanna-be-straight-but-ain't. This is why only a small shift in the vote– 2%– and Proposition 8 would have been history.

We're here. We're queer. Please get over yourself, LDS. It isn't about you.

When this church stays the hell out of my civil marriage and my equality before the law, when it learns to stop telling lies about gay people and our families to advance its religious, political, and social agendas– in short, when it finally understands that to be respected, one must act respectably, that it cannot be purchased with the easy coin of other people's lives–

At that point, if I still need your services, I'll do business with you. Until then, I cannot.
This was their response:
I first want you to know and understand that I do not have a problem with the lifestyle you have chosen. It's your life and right to live how you want, barring walking on another's same given rights. Having made it clear to you that I have no problems with the way you have chosen to live your life, I would point out the hypocrisy in your decision not to do business with my company simply based off of our physical location. You feel that the Mormon church judges you, does not feel that you have a right to live how you have chosen, and has set you aside for things that are not necessarily changeable. You are now turning the same judgment to us. You will not do business with us because we live in the same state as the headquarters for the Mormon church. Forget that there are Mormons across the globe, forget that we are not connected to them as a business, forget that prop 8 is not completely funded by the Mormons, forget all of the logical points that could be used to refute your statement (which I have no intention of doing), and what are you left with? A gay man that actively stands up for his rights, that is willing to be heard, but cannot practice what he petitions for. How can you feel comfortable in the stand of anti-prejudice views and free rights when you hold for us (and every business like us in Utah) the same prejudice and judgment you feel are so wrongfully bestowed upon you?

Ben, if you want others to take you seriously in your beliefs and in what you stand for, start with showing others that you believe in the basic principals for which you fight, and not how they only apply to you as a gay man.
Ben has invited readers to share their thoughts on how he should react.
Personally, I'd advise dropping it.
You've made your point, Ben. They've lost a customer. This business, at least, has learned that there is a price to be paid for thrusting your religious views on others and actively harming their life.
And I'd not worry too much about their "but I don't have a problem with the lifestyle you've chosen" statement. Theirs was the blustering of one who has been called on their bigotry and only has self-righteous posturing as a defense.
What do our readers think?
The Great Salt Lake City Kiss-In
Jim Burroway
July 12th, 2009
 For a few hours on Sunday morning, the area near Salt Lake City's LDS Temple became the gayest spot in the Beehive State. That's when more than a hundred people, mostly gay but some straight supporters as well, gathered at the LDS Church's Salt Lake Temple near Main Street Square to participate in a light-hearted protest against the LDS's detention of a gay couple after one of them kissed the other on the cheek.The couple, Derek Jones and Matthew Aune, were detained Thursday on Main Street Square by LDS security guards.

LDS officials were not amused by Sunday's show of support for the couple:
Several LDS Church security guards dressed in suits kept a watchful eye, and turned some protesters back when they tried to cross the church-owned plaza or walk onto the property to share a kiss.

Guards called police when protesters staged a walk onto the plaza, and officers stood to block the entrance.

"They were asked repeatedly not to come onto the property, and they chose to do so anyway," said LDS church spokeswoman Kim Farah. Though a few people spoke in protest, there were no direct confrontations, and guards did not stop the protesters gathered past the property line.
The city sold Main Street Square in 2003 to the LDS church and it is now Mormon property, even though it is readily accessible as a public space.
Throw the Book (of Mormon) at Them
Timothy Kincaid
July 10th, 2009
It seems that the police in Texas are inspiring the Salt Lake Police Force. The story involves a couple walking along what used to be a public street.
In 1999 the City sold a block of Main Street to the Church. Because all public policy statements and documents emphasized the need for pedestrian traffic on this downtown grid, the City retained an easement for public passage and access. The Church placed restrictions on speech and behavior on the plaza.
Courts struck down these restrictions, so in 2003, the City of Salt Lake transferred the Main Street Plaza easement to the Mormon Church so as to facilitate their desire to eliminate criticism from that public thoroughfare. Now those that use this public thoroughfare are on private property. And gay people had better remember it. (Salt Lake Tribune)
Aune said the incident started when he and Jones were walking back to his Salt Lake City home from a Twilight Concert Series show at the Gallivan Center. The couple live just blocks away from the plaza in the Marmalade district of the Capitol Hill neighborhood.

The pair crossed the plaza holding hands, Aune said. About 20 feet from the edge of the plaza, Aune said he stopped, put his arm around Jones and kissed him on the cheek.
This kiss resulted in being thrown to the ground by security guards, hand-cuffed, and being issued trespassing citations when the police arrived. Oh, and they are banned from all church property for six months – including that which had previously been public streets owned by the taxpayers.
Now the Mormon Church will tell you that it doesn't hate gay people. It loves them, but disapproves of their sin just as they would the sin of an adulterer or fornicator.
I don't find that argument convincing.
Coming Out Mormon
Jim Burroway
July 8th, 2009
Moderate Mormons Launch Apology Site
Jim Burroway
June 23rd, 2009
Via The Advocate and JoeMyGod: A group of moderate members of the Church of Jesus Christ of Latter Day Saints has launched a new web site, LDSapology.org, with a plea for reconciliation. The web site asks the LDS church to apologize for their anti-gay activities and to soften their attitude towards gay people. The web site maintains an online petition, which the group plans to present to LDS headquarters on the one-year anniversary of Proposition 8 being passed in California. The web site also maintains a series of articles chronicling church history and personal stories of the church's impact on gay people.
Mormons v. Marriage Equality
Timothy Kincaid
June 16th, 2009
In an article in Time Magazine, David Van Biema discusses the unique pressures and theological beliefs that led to members of the Church of Jesus Christ of Latter Day Saints (the Mormons) contributing half the funds and nearly all of the manpower behind Proposition 8′s drive to remove civil marriage rights from same-sex couples.
Prop 8 constituted a kind of perfect political storm of theology, demographics and organization. At the Alameda Meeting House last June (as at other Mormon churches statewide), a letter from Monson and his counselors advised believers to "do all you can to support the proposed constitutional amendment by donating of your means and time." A string of Protect Marriage coalition meetings followed. They never occurred on LDS property, but they were overwhelmingly Mormon in attendance and sought Mormon support. Alaina Stewart, a church member, was asked to employ a list of "who in the ward we thought could contribute. We'd call and say, 'We're asking you to give such and such an amount,'" she says.

Some declined… But the general authorities in Salt Lake City increased the pressure. A broadcast to all churches outlined the pro-8 ground campaign, with titles like "Thirty People in Each Ward" and "More than Four Hours per Week." Craig Teuscher, the Alameda ward's regional stake president, reiterated in church the seriousness of Monson's request to congregants.

The new push for the proposition had a rational side: the church claimed that the legalization of gay marriage would threaten its tax-exempt status if it refused to perform gay nuptials. (Most legal scholars disagree.) But belief in Monson's supernatural connection also played a big role. Says Stewart: "The Prophet's telling us to stand up. When he speaks, you're realizing that there may be things that I don't see." Asks Gayle Teuscher, the stake president's wife: "If I believe that the Prophet is a true prophet of God and disregard his counsel, what does that say about my belief in God?"
Secure in their own self-defined moral superiority, Mormons were shocked and surprised to find that gay people confronted them after the election. And in progressive parts of the state they experienced a reaction they didn't expect, the response of neighbors who now viewed them as one might view a racist or other bigot.
Three months after the election, she says, "I don't feel quite the same way about our community." She felt frozen out of conversations among other parents. "You think, This will go away. But it doesn't seem to. I think about my kids in school," she says. "I want them to be accepted, to feel it's O.K. to be different."
As Californians go into another round of voting on marriage equality either in 2010 or 2012, individual Mormons throughout the state will have to determine whether they are willing to heed the call of their Prophet to donate tens of millions of dollars and countless manhours in continuing a high-profile battle against the rights of their neighbors. And they will need to consider what this could cost them.
Gay leadership has changed. And under fresh leadership, gay activists will be perfectly willing to publically portray the LDS Church as an oppressive religious bully seeking to impose its peculiar views about Celestial Marriage on gay Christians and non-believers. And individual Mormons may well find that they will be perceived as haters, bigots, and opponents of freedom and equality.
Another Wacky Proposal About Marriage
Timothy Kincaid
May 26th, 2009
A state has an obligation to protect the interests of its citizens. And California has long determined that bigamy is contrary to the state's interest.
California has a need to ban a current type of marriage that is resulting in bigamy: eternal marriages. Those marriages that are eternal and extend beyond this life into the next leave widows and widowers that remarry in a state of bigamy. This should be stopped.
Therefore, the constitution should be amended so as to make immediately invalid any marriage based on the belief that such marriage would be eternal and any church, institution, or religious body that purports to offer eternal marriage should be "narrowly" excluded from the equal protections provided by the California State Constitution.
That Mormons are the only church to offer eternal marriage is purely coincidental. We are not anti-Mormon-marriage. We simply support the way marriage has been defined for 5,000 years: marriage of living people on earth until death do us part.
All we need to make this important protection of traditional marriage and defend our cherished institution from radical revision and bigamy is the signature of 8% of voters in the last gubernatorial election (695,000) and a majority vote of the people.
Anyone want to start collecting signatures?
Persecution Complex
Timothy Kincaid
April 6th, 2009
The head of the Mormon Church, President Thomas S. Monson, isn't at all happy that his church has been exposed as the principal financier and organizer of Proposition 8. He didn't like the backlash at all.
This past weekend was the 179th Annual Conference:
President Monson also made an apparent reference to the recent battle in California over Proposition 8 banning gay marriage. The L.D.S. Church was part of a coalition that helped pass the ban. In the days and weeks that followed passage last fall, gay rights advocates vented their anger in protests outside L.D.S. temples and in calls for boycotts of some businesses owned by members of the L.D.S. Church. President Monson said, "The moral footings of society continue to slip, while those who attempt to safeguard those footings are often ridiculed and, at times, picketed and persecuted."
Monson was not alone in feeling all picked-on and victimized.
In a speech on self-sacrifice, Apostle Dallin H. Oaks praised Mormon opposition to same-sex marriage.

"In recent elections, Latter-day Saints have united with other like-minded persons in defense of marriage efforts," Oaks said. "For some, that service has involved great sacrifice and continuing personal pain."
Oh the pain, the pain, of having your callousness, inhumanity, and arrogant assumption of privelege shown for what it is. And oh the sacrifice, the great sacrifice, made in the name of denying others what you insist upon for yourself.
Poor, poor Mormon leadership. You'd almost think that someone had spent tens of millions of dollars and told endless lies about them all in the name of taking away one of their fundamental rights.
Quip of the Day
Timothy Kincaid
March 23rd, 2009
In a Letter to the Editor printed in the Salt Lake Tribune, Christian England concluded as follows:
You may think we're out to convert your children and run the world, but we're not the ones with missionaries.
Californians Against Hate: Mormon-Established "Front Group" Handled Early Prop 8 Finances
Jim Burroway
March 20th, 2009
Fred Karger of Californians Against Hate has been leading the legal battle to force the Church of Jesus Christ of Latter Day Saints (LDS) to reveal its full involvement in California's Yes on 8 campaign as required by state law. Karger filed a supplemental complaint on Wednesday with California's Fair Political Practices committee charging that the Mormon church failed to reveal its earlier involvement in Prop 8, particularly through a front organization they had set up called the National Organization for Marriage (NOM) in the summer of 2007. This front group is similar to one the LDS church set up in Hawaii ten years earlier.
Karger charges that while early donations by several prominent Catholic doners were reported as required by law (Including hotel owner Doug Manchester [125,000], Terry Caster and his family who own A-1 Self Storage [$283,000], car dealer [Robert Hoehn [$25,000] and the Knights of Columbus [$250,000]), none of the early Mormon contributors are listed. Karger asks:
Did they do polling as they did in Hawaii? Did the Church incur legal bills as they did in Hawaii? How about travel expenses, as in Hawaii? What about staff time, as they reported after the fact in California? These expenses should be easy to identify as a part of the current investigation.

The Mormon Church engages in extensive record keeping. All requests for funds are assigned an 11 digit Cost Center Number (i.e. 123-4567-899). Cost Center records should be readily available for 2007 and 2008, which would show all the money spent to create NOM. Additionally, the Mormon Church maintains records on its "Historical Material Management System" (HMMS).

Mormon Elders M. Russell Ballard, Quentin L. Cook and L. Whitney Clayton were all working on California's Proposition 8 and their files and records should be able to substantiate these charges.
The Mormon Church should have disclosed all non monetary contributions made during the relevant reporting periods.
Documentation related to the LDS church's activities have been uploaded to a new web site established by Fred Karger at Mormongate.com.
Karger filed his original complaint on November 13, 2008, charging that the LDS church had failed to report its monetary and non-monetary contributions to the passage of Proposition 8. The following day, the Mormon Church spokesman Scott Trotter responded through the LDS-owned newspaper, the Deseret News, that the allegations were "false" and that the complaint had "many errors and misstatements." But on January 30, 2009, the Mormon church revealed that it was they who had lied about their financial involvement in the Prop 8 campaign.