Maine's Fear-Mongering Echo Chamber
Jim Burroway
September 23rd, 2009
That "Maine Teacher" Is No Stranger To Anti-Gay Lies
Jim Burroway
September 23rd, 2009
As Jeremy Hooper pointed out yesterday, that teacher in Stand for Marriage Maine's latest TV ad is no ordinary run-of-the-mill concerned teacher.  She's actually Charla Bansley, state director for Concerned Women for America for Maine. In 2005, she was a signatory of a letter to the Southern Baptist Convention demanding that they act on a proposed "Resolution on Homosexuality In Public Schools." That resolution calls on Southern Baptists to remove their children from public schools and send them either to conservative Christian schools or home-school their children. This resolution, of course, would have the effect of drumming up more business for her own school, Calvary Chapel Christian School, which is near Bangor, Maine.
A look at fellow signatories give you an idea of what kind of crowd Bansley runs in. They include such ardent anti-gay extremists as Holocaust revisionist Scott Lively, Peter LaBarbera, Michael Heath (who resigned this weekas director of the Christian Civic League of Maine after 15 years at the helm), and Exodus International Board member Phil Burris. Many other signatories have also been heavily involved with their respective state's bans on marriage quality, including Burris (Ohio), Gary Glenn (Michigan), Len Munsil (Arizona), John Stemberger (Florida) among many others.
Charla Bansley was also a guest speaker at last Sunday's Stand for Marriage Maine closed-door rally at the Augusta Civic Center, where she described homosexuality as "a public display of psychosis." In a partial transcript provided to BTB, she also repeated a popular distortion of scientific research by anti-gay activists when she told that crowd:
A study in the Netherlands found that the average duration of a homosexual marriage was just one and a half years certainly nothing to build a society upon. The same study found that committed homosexual couples were also intimate with an average of eight extra marital partners per year this is not anti-gay rhetoric this are statistics published in Journal of the International Aids Society.
 Three years ago we examined this "Netherlands Study" claim in our report, "What the 'Dutch Study' Really Says About Gay Couples," and found anti-gay claims about it it to be a wholesale misrepresntation of what the study actually found. We also examined how that study has been distorted through the years by anti-gay extremists like Bansley. So her statement at the rally combined with their first television ad, which those associated with Stand for Marriage Maine have already admitted to be a lie and not to be taken seriously, tells us everything we need to know about Stand for Marriage Maine's moral fiber and Bansley's credibility. She calls herself a teacher. God help her students.
Update: Charla Bansley also spoke at a tea-party rally in Augusta on July 4, and repeated the same "Dutch Study" falsehood there.
Maine "Yes On 1″ Ad Recycles California Ads, Casts Activist As "Teacher"
Jim Burroway
September 22nd, 2009
We alerted you earlier today that the folks at Stand for Marriage Maine were about to reveal a new television ad, and that they promised to repeat talking points that they had already acknowledged as lies. Well, here it is: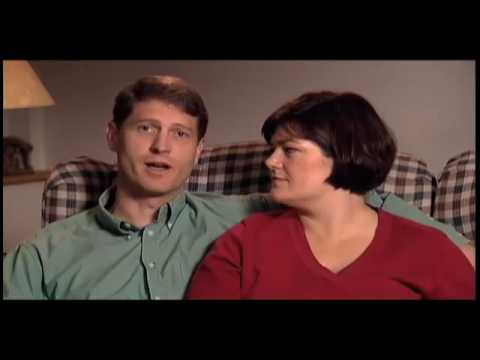 It's an almost word-for-word copy of this 2008 commercial for California's Prop 8. The only difference is a that Charla Bansley was cast in the role of "teacher, Ellsworth, Maine." And who is Charla Bansley? She's no ordinary run-of-the-mill school teacher. Sharp-eyed Jeremy Hooper has the scoop:
In truth, Ms. Bansley is the state director of the Concerned Women For America of Maine, and has appeared onstage at many Stand For Marriage Maine rallies. She has made her interest clear time and time again.

And while she is a teacher, she doesn't teach at a public institution. She teaches at Calvary Chapel Christian School. A Christian school where she is already freely stifling pro-gay speech, at least according to one of her very own students.
Stand For Marriage Maine Announces Second TV Ad; Self-Confessed Lies Will Continue
Jim Burroway
September 22nd, 2009
Stand for Marriage Maine has issued a press release announcing a teleconference tomorrow to reveal their second television ad, which they've titled, "Everything To Do With Schools."  Based on that title, it appears that the group supporting Maine's Question 1 to rescind that state's marriage equality law is hell-bent on pressing the line that they've already admitted was false. Here's the description of their second ad from their press release:
Stand for Marriage Maine will launch its second statewide television ad on September 23, 2009, directly depicting the impact on children's education should LD 1020 become law.
Maine Marriage Equality Opponents: Yeah, We're Lying
Jim Burroway
September 22nd, 2009
Maine voters are being alerted to several blatant falsehoods put forward by supporters of Question 1, the ballot measure to rescind Maine's recently enacted Marriage Equality bill. The Bangor Daily News editorial staff last week denounced those falsehoods:
Opponents of the law are bringing children into the fray, suggesting their innocence would be sullied if the repeal fails. It's a ploy that has been used effectively before; any candidate for elected office who supports sex education is said to favor handing out condoms to kindergarten children. This time, the claim by repeal proponents is that schools would be forced to teach "gay sex education." It is baseless and betrays an ignorance about education.

…So, the question that remains about the repeal proponents is: Are they knowingly misleading people by claiming schools will be forced to teach the details of gay sex, or are they genuinely ignorant that same-sex couples are among us, and that their children are in our schools?
The Daily News editors asked a very important question, which Portland television station WMTW answered yesterday: Marriage Maine is knowingly misleading Maine voters:
Part of the TV commercial includes a line, "Homosexual marriage taught in public schools whether parents like it. Vote yes on question one."

…According to the Department of Education, no specific curriculum language exists or would exist that instructs schools to teach about marriage. There are guidelines for students to discuss their own health in context of family life, but nothing explicit. The exact lesson plans are created by an individual school system, some of which already talk about heterosexuality and homosexuality.

Those who made the commercial said the line in the advertisement is not meant to be taken literally. Instead, it's meant to imply that, in their opinion, if schools currently teach about family life and marriage, discussions about same-sex marriage would likely be included.

…In terms of teaching about marriage in schools, if the issue of same-sex marriage is part of the lesson plan for sex education classes in older grades, parents can opt out of the classes now, according to Maine law — and that would not change. [Emphasis mine]
So get this: those who are act out of their narrow and literall interpretation of the Bible (well, sort of, anyway) don't want anyone to take their statements literally. The Swiftboating has begun.
Maine's Anti-Gay Marriage Campaign Leader is Completely Insane
Timothy Kincaid
September 3rd, 2009
Mark Mutty, Executive Chairman of the Stand for Marriage coalition, made a most interesting to a reporter from the Maine Public Broadcasting Network:
As a longtime public affairs director for the diocese, Mutty views himself and the coaliton as defending the traditional definition of marriage and the role it plays in society. To redefine it by allowing same-sex couples to marry, Mutty says will lead to curriculum changes in the schools.

"And many certainly feel uncomfortable about that, and the fact that children as young as seven or eight years old are going to be taught about gay sex in some detail."
Wait… what?!?
If Maine gets marriage equality then seven year old kids will be taught about gay sex in detail?
OK.
That's completely and entirely irrational. Second graders aren't taught about straight sex and heterosexuals have been getting married in Maine all year long. No one is going to be telling small children the mechanics of sex between anyone in school.
So either Mutty is a completely delusional nutcase with no cognizance of the world around him and should be put somewhere for his own safety or he's a bald-faced liar who is seeking to demonize gay people and scare voters with claims that he himself knows to be completely bogus.
Liar or lunatic. There really aren't any other options.
Maine's Marriage Equality to go to Vote
Timothy Kincaid
September 2nd, 2009
It's official.
The Secretary of State's Office has confirmed that groups opposed to same-sex marriage have gathered enough petition signatures to place a repeal effort on the November ballot. David Farmer, spokesman for Gov. John Baldacci, said that the governor signed a proclamation on Wednesday setting up the Nov. 3 vote.
Protect Maine Equality issued the following statement:
"There's no surprise here. Everyone knew marriage equality would be challenged by a referendum and that's why our allies began having conversations with Mainers three years ago. We now have nearly 80,000 Mainers who have pledged their support for equality.

"This was a quarter-of-a-million dollar signature effort by a Michigan firm, and it highlights the stark differences in our campaigns. Their's is a cynical, pay-for-every signature approach that doesn't reflect the homegrown values of our state.

"By contrast, we have put our trust in the common sense and fair mindedness of our friends, neighbors and co-workers. And that's why we believe voters will reject Question 1 because here in Maine, we believe everyone should be allowed to live their lives and be treated equally under the law."