The Discussion That Wasn't
A commentary
Jim Burroway
January 8th, 2013
It's official. Yesterday, President Barack Obama formally nominated former Sen. Chuck Hagel (R-NE) for Secretary of Defense. Obama's announcement recounted Hagel's qualifications: an enlisted Purple Heart veteran of the Vietnam War, Veterans Administration deputy administrator during the Reagan Administration, and serving on the Senate Foreign Relations Committee and the Intelligence Committee in the Senate. He voted for the Iraq War, but became a vocal critic as the war's execution was bungled by the Bush administration, something that people who have actually served in combat tend to do, much to the annoyance to those who convinced themselves they knew what they were doing. After retiring in 2009, he became chair of Obama's Intelligence Advisory Board, a move which the GOP sees as traitorous on par with Tokyo Rose. I don't see how anyone can say he's unfit to be Defense Secretary. They may disagree with him on policy — or Obama's policies, more specifically — but we had an entire election where we got to debate those policies and Obama won. So here we are.
But there is that thing about Hagel's anti-gay record, and it's not a small thing. A full recap is in order, and this time I want to go over the full context rather than relying on drive-by pull-quotes. Let's start at the beginning.
Hagel vs. Hormel, 1998
Fourteen years ago, President Bill Clinton nominated James Hormel as ambassador to Luxembourg. Senate Republicans, led by Senate Majority Leader Trent Lott (R-MS) immediately set about blocking his nomination. Sen. Chuck Hagel (R-NE) was just one of many Senators on both sides of the aisle to express their concern for the appointment. Those expressions ranged from mild to wild, with Hagel staking out the wilder side. On July 3, 1998, Hagel expressed his concern to the Omaha World-Herald this way:
Ambassadorial posts are sensitive, Hagel explained.

"They are representing America," he said. "They are representing our lifestyle, our values, our standards. And I think it is an inhibiting factor to be gay — openly aggressively gay like Mr. Hormel — to do an effective job."

Hagel noted a documentary, filmed with money Hormel donated, that showed teachers how they could teach children about homosexuality. He said he had seen another video clip that showed Hormel at what Hagel called an anti-Catholic event in San Francisco, featuring the "Sisters of Perpetual Indulgence," a group of male drag queens.

"It is very clear on this tape that he's laughing and enjoying the antics of an anti-Cathloic gay group in this gay parade," Hagel said. "I think it's wise for the president not to go forward with this nomination."

…

Over the years Hormel, a former dean of the Chicago Law School, has given money to civil-rights groups, colleges, symphonies, and to groups fighting autism, breast cancer and AIDS. Hormel listed the contributions in a letter to a supporter, Sen. Gordon Smith, R-Ore. In the letter, Hormel said he provided "minor" support for the teacher documentary and had no control over its content.

The Log Cabin Republicans, a gay group, says the videotape from the San Francisco event resulted when men dressed as nuns walked past a broadcast booth where Hormel, a well-known civic leader in the city, was giving an interview to a local reporter.

Hormel's homosexuality is not the problem, say Hagel and other opponents of the nomination. It's his openness about being gay and his advocacy of some causes, they say.

…

Hagel, meanwhile, said a homosexual should not necessarily be disqualified from all ambassadorships.

His approach to nominees, he said, has been to examine the person's qualifications first. The United States has had gay ambassadors in the past and gays in the military, who have done well by quietly adopting the Pentagon's current "don't ask, don't tell" attitude.

Hormel, however, has gone beyond that, Hagel said.

He "very aggressively told the world of his gayness and the funding and all the things he's been involved in. I think you do go beyond common sense there, and reason and a certain amount of decorum," Hagel said.

"If you send an ambassador abroad with a cloud of controversy hanging over him, then I think it's unfair to our country, it's unfair to the host country and it's unfair to the ambassador because the effectiveness of that individual is going to be seriously curtailed. That's just a fact of life. And I believe Hormel's situation is one of those."
It's important to remember the context in 1998, when any kind of pro-gay gesture was fodder for anti-gay prejudice, whether it was attending a Pride parade — regardless of whether drag queens and Sisters were there or not — or suggesting that a discussion about the issues of LGBT youth. Fourteen years ago, those were areas that even our supporters feared to tread, and more often than not, they would inoculate themselves by bemoaning Pride parades and assuring a jittery public that nobody would come within a thousand miles of their children with material that might suggest that having two moms or experiencing "funny" feelings might be something to talk about.
I say that not to excuse or exonerate Hagel. Instead, it goes to show how powerful a cudgel Hagel wielded when he made those remarks to the World-Herald. That was in 1998, and Hagel would spend the next ten years in the Senate opposing nearly every pro-gay measure, racking up a very nearly perfect zero score on the Human Rights Campaign's congressional scorecard. There were two exceptions: Hagel supported reauthorization of the President's Emergency Plan for AIDS Relief (PEPFAR), which included an end to Jesse Helms's cherished AIDS travel ban. That nudged his HRC score off of zero for 2007-2008, even though I'm unclear about whether he voted for it because of, despite, or with indifference to the lifting of the travel ban. The second exception was a bit smaller: He voted for the Federal Marriage Amendment in 2004, but didn't cast a vote in 2006. Soon after, he voiced his opposition to the FMA, earning this rebuke from Focus On the Family.
But before we continue, it is important to note a few more things about Hagel's term as Senator. LGBT issues aside (and his record in that area was deplorable), Hagel had earned a reputation as a moderate in the Senate. Those positions in today's GOP would have made him a traitor, but just ten short years ago, when Hagel criticized the war in Iraq and the Bush Administration's "war on terrorism" rhetoric as needlessly alarmist, and criticized the prison on Guantanamo as the reason the U.S. was "losing the image war around the world," questioning things that were going wrong wasn't yet a crime against nature. He voted against "No Child Left Behind", but supported President Bush with the Comprehensive Immigration Reform Act of 2006, which would have provided a pathway to residency and citizenship for undocumented immigrants who have been in the country for five years. During Sen. John McCain's (R-AZ) 2008 run for president, he floated Hagel's name as someone who would make a good Secretary of State for a McCain Administration.
Hagel v. Hormel, 2012
Since Hagel's retirement on January 3, 2009, he has stayed mostly out of the limelight, only to re-emerge over the past year or so. In 2011, he said that there was the Defense Department is "bloated", and said that diplomats should, you know, engage in diplomacy, with Iran and Hamas. He now is being criticized for having said things like, "I'm not an Israeli senator. I'm a United States senator" — a statement that wasn't nearly as controversial just a few short years ago in the GOP as it is today. He also, inelegantly, said that the "Jewish" lobby has too much influence. If he had said "Israeli lobby" instead, he would have been more accurate, but I don't think it would have shielded him from accusations of being an anti-Semite since the dominant GOP trend now is to show what a strong "friend of Israel" you are by never contradicting Netanyahu on anything. In 2012, he endorsed Democrat Bob Kerrey in the race for an open U.S. Senate seat in Nebraska, and you just know that didn't go over very well with fellow Republicans either.
So when rumors began to circulate that President Barack Obama was thinking about nominating Hagel for Defense Secretary, the knives were already out. Meanwhile, the LGBT community remembered Hagel's comments to the Omaha World-Herald in 1998, a rediscovery which reopened a lot of old wounds in the LGBT community. HRC's Chad Griffin said on December 20, "Senator Hagel's unacceptable comments about gay people, coupled with his consistent anti-LGBT record in Congress, raise serious questions about where he stands on LGBT equality today." Hagel moved quickly to try to put out that fire with this short statement to Politico on December 21:
My comments 14 years ago in 1998 were insensitive. They do not reflect my views or the totality of my public record, and I apologize to Ambassador Hormel and any LGBT Americans who may question my commitment to their civil rights. I am fully supportive of 'open service' and committed to LGBT military families."
Naturally, given the timing and brevity of Hagel's statement, Hormel's initial reaction was negative:
"I have not received an apology," Hormel, who is a major figure in Democratic politics, told me. "I thought this so-called apology, which I haven't received, but which was made public, had the air of being a defensive move on his part." Hormel added that the apology appeared to have been given "only in service of his attempt to get the nomination."
But a few hours later, after Hormel had a chance to think it over, he issued this statement accepting Hagel's apology and supporting his nomination:
Senator Hagel's apology is significant–I can't remember a time when a potential presidential nominee apologized for anything. While the timing appears self-serving, the words themselves are unequivocal–they are a clear apology. Since 1998, fourteen years have passed, and public attitudes have shifted–perhaps Senator Hagel has progressed with the times, too. His action affords new stature to the LGBT constituency, whose members still are treated as second class citizens in innumerable ways. Senator Hagel stated in his remarks that he was willing to support open military service and LGBT military families. If that is a commitment to treat LGBT service members and their families like everybody else, I would support his nomination.
As Hormel says, there has been a huge shift in public opinion since 1998. Actually, you don't have to go back that far to see a strong shift. You only have to go back to 2008, the year that Hagel voted to rescind the HIV travel ban but voiced support for DADT, and the year that he retired from the Senate. That same year, Californians voted 52.2% to 47.8% to strip gays and lesbians of their right to marry. Voters in Arizona and Florida also enshrined discrimination into their state constitutions. In 2009, Maine voters rejected a bill granting same-sex marriage by 52.9% to 47.1%.
But three short years later, in 2012, Maine voters reversed themselves on the same question by very nearly the same margin, 52.7% to 47.3%. Voters in Washington and Maryland — with substantial support even from GOP voters — also approved marriage equality bills, and Minnesota voters rejected an attempt to deface their constitution with discrimination. In that same short time span, "Don't Ask, Don't Tell" was repealed with bipartisan support; the New York, Vermont, and New Hampshire legislatures enacted marriage equality, also with bipartisan support; former Rep. Bob Barr (R-GA), who had authored the "Defense of Marriage Act," came out for DOMA's repeal; and two current GOP representatives are cosponsoring a bill to do just that.
That represents a huge sea change in LGBT politics in just four years. Of course, not all Republicans are participating in that change. Among elected officials and party activists, the vast majority are not, as evidenced by what was perhaps the GOP's most overtly homophobic platform in history. But taken together, that represents an extraordinarily wide spectrum within the Republican Party, with people like Rep. Ileana Ros-Lehtinen (R-FL, and a vice chair of the LGBT Equality Caucus) on one end and Rep. Louis Gohmert (R-TX, retrograde) on the other. It's safe to say that Hagel falls somewhere within that very wide spectrum, but exactly where he is we don't know.
Unwarranted Attacks
And the way things are shaping up, few of our so-called "advocates" are interested in finding out. I can't think of another context in which a politician who had previously had a pretty solid anti-gay voting record and who had, just a few short years later, voiced support LGBT Americans' civil rights — and those were his words — only to have everyone evaluate that transformation not in terms of what it means for LGBT Americans, but strictly through the lens of unrelated politics. And in this case, it seems to be politics related to whether Israel or America determines American foreign policy. At least that's how Log Cabin Republicans appear to have framed the issue. When rumors first began circulating that Hagel was being considered for Defense Secretary, L. Clarke Cooper responded on December 14:
Speaking for himself and not for LCR, Cooper wrote in an email, "I recall working with Senator Chuck Hagel and his staff during the Bush administration and he was certainly not shy about expressing his criticisms. But despite his criticisms, Hagel voted with us most of the time and there was no question he was committed to advancing America's interests abroad. As for his nomination to be secretary of defense, it is well worth noting that Senator Hagel is a combat veteran who has hands-on experience in the field. The battlefield is not just theory for him."
The timeline here is important because it helps to provide context. Cooper voiced this support for Hagel after reports were circulating about his 1998 comments to the Omaha World-Herald and before Hagel apologized for those comments. Which means that Cooper was defending Hagel despite Hagel's comments from 1998.
LCR's mission, according to its own web page, is "to build a stronger, more inclusive Republican Party" while adhering to what LCR calls the party's "core values." And so when a previously anti-gay politician utters words which indicate a shift away from exclusion towards inclusion, one might think that an organization which claims to promote inclusion would want to encourage that. You know, something like this:
Hey, we're glad you came around. We're glad you apologized. It's a really good start, but we'd like to know more. What changed? Why did you change? And that thing you said, about your commitment to our civil rights. This is the first time you've said anything like that. Can you tell us more? Which of our civil rights are you committed to? And that thing about LGBT military families: that's an important issue that's still unresolved. Thanks for noticing. What issues to you think you can resolve for them? Where do we go from here?
There are so many things LCR could have done, and it appeared that based on what Cooper said before Hagel apologized, LCR was in the perfect position to carry out what it claims to be its mission. Bizarrely, Log Cabin Republicans did exactly the opposite. After Hagel issued his apology, Log Cabin Republicans placed an expensive, full-page ad in the December 27 edition of the New York Times quoting from Hagel's 1998 comments — as though his more recent statement had never been uttered — and tied their opposition to Hagel to Israel and Iran. And as icing on the cake, they called the man who, for the first time in his career recognized "LGBT Americans' civil rights" by using those very words, "Wrong on Gay Rights."
Bizarre, I know. But then, this is the same organization who endorsed a presidential candidate who signed on to the National Organization for Marriage's five-point plan to destroy LGBT Americans' civil rights. What can I say but "Exclusion wins!"
Oh, and Israel! Iran! Wherever that came from.
LCR doubled down yesterday with another expensive full-page ad in the Washington Post. This time, they made it all about the gays, leaving the Middle East out of it. But of course, in the context of the greater GOP opposition, LCR has already shown their hand with The Times ad. In this ad, they claim to examine Hagel's anti-gay record — except, of course, they left out his 2006 change of heart on the FMA because that inconvenient fact interrupts their narrative. (If you recall, that would be the very same position on FMA that LCR explicitly cited when they endorsed McCain for president in 2008.) And in a particularly juvenile move, LCR decided to acknowledge Hagel's brief apology by crossing their arms, stomping their feet and shrieking "Too little, too late". Seriously. That's the concluding line they stamped across the bottom of their ad. It's a fine retort for a first-grader, but not from mature adults who claim that they want to actually accomplish something.
If this is how LCR slams people who make a move towards inclusion while rewarding presidential candidates who really do want to turn back the clock on our civil rights, then they've pretty much sent the message to everyone in the GOP that they may as well stay right where they were in 1998.
Unearned Embraces
If LCR represents one cynical extreme with its irrational reaction to Hagel's statements, then thank goodness we still have the Human Rights Campaign around to remind us about its well-earned reputation for being too cozy with Democratic politics.
HRC's mission, according to their web page, is "to end discrimination against LGBT citizens and realize a nation that achieves fundamental fairness and equality for all." And so when a previously anti-gay politician utters words which indicate a tentative shift away from discrimination and towards fairness and equality, one might think that an organization which claims to promote those values might want to seize the initiative and try to elicit some kind of a follow-up to Hagel's three sentence statement. Obviously Hagel's apology raises far more questions than it answers. If that's all he has to say on the subject, than I don't think anyone with a shred of self-respect would accept it as a final word. After all, contrary to Hagel's assurances LGBT Americans do have plenty of good reasons to question Hagel's commitment to their civil rights. Those reasons can be found in his own record.
And so, you might think that HRC, given their mission, might want to say something to encourage Hagel to clarify what he meant. Something along the lines of–
Hey, we're glad you came around. We're glad you apologized. It's a really good start, but we'd like to know more. What changed? Why did you change? And that thing you said, about your commitment to our civil rights. This is the first time you've said anything like that. Can you tell us more? Which of our civil rights are you committed to? And that thing about LGBT military families: that's an important issue that's still unresolved. Thanks for noticing. What issues to you think you can resolve for them? Where do we go from here?
You know, the same kinds of questions that LCR could have raised.
But no. The ink was barely dry on Hagel's apology when we got this instead:
Senator Hagel's apology and his statement of support for LGBT equality is appreciated and shows just how far as a country we have come when a conservative former Senator from Nebraska can have a change of heart on LGBT issues," HRC President Chad Griffin said in a statement. "Our community continues to add allies to our ranks and we're proud that Senator Hagel is one of them."
Nothing more to talk about here. Forget everything you remembered about him. He's our pal now, and there's no need to worry our pretty little heads over him anymore.
True, it's much better than kicking Hagel to the curb. But it's a far cry from anything that would remotely resemble clarity, let alone accountability. HRC has declared the subject closed and there's nothing more to talk about.
There is a silver lining though: at least they didn't spend a couple hundred grand on that message.
Where Do We Go From Here?
But the conversation isn't over. It's barely even started. And so let me close with two statement which, I think, strike the right balance and invites Hagel to expand on his all-too-brief statement. And of all places, the first one comes from the National Gay and Lesbian Task Force, an organization that is often criticized for diluting their efforts across a wide array of non-LGBT issues. In 2012, the NGLTF even went so far as to claim "synergy" between same-sex marriage and an attempt to add casino gambling in Maryland. But on the Hagel nomination, the NGLTF gets it mostly right:
"We continue to express our concerns about the nomination of former Sen. Chuck Hagel as secretary of defense due to his poor track record on LGBT equality and reproductive rights. Cabinet choices set the tone for an administration and it is critical that those members support fairness, women's health and the belief in a level playing field for all. Though Chuck Hagel has recently apologized for past anti-gay remarks, we expect him to fully explain his views during the confirmation process and what steps he intends to take as defense secretary to demonstrate his support for LGBT members of the military and their families. We recognize that people do evolve on these issues and we hold out hope that, if confirmed, Hagel will meet the bar set by other cabinet secretaries and the administration when it comes to ensuring fairness for all LGBT military families and for women in the military."
And the second one comes from Sen. Tammy Baldwin (D-WI), who said this to MSNBC's Andrea Mitchell:
"I do not know Chuck Hagel…I do want to speak with him, particularly about his comments 14 years ago, to see if his apology is sincere and sufficient. I want to hear how he's evolved on this issue in the the last 14 years because the significance to the post to which he's been nominated is the respect for now openly gay members of the military who because of the repeal of Don't Ask, Don't Tell can serve openly and we need to see that implemented successfully…"
Both statements strike a good balance, neither damning Hagel as irredeemable nor embracing him as though he has nothing left to answer for. Because the fact remains that he may yet become a good ally, and we'd be foolish to slam the door on that possibility. But we'd be equally foolish to pretend that our legitimate doubts about his commitment to our civil rights either don't exist or don't matter.
Congratulations Tammy
Timothy Kincaid
January 4th, 2013
Yesterday history was made when Tammy Baldwin (D-Wis) was sworn in as the first openly gay US Senator.
Of course there have been many many Senators for whom all evidence suggests that they were gay, but Tammy is the first to achieve entrance to that most exclusive of societies on her own terms and without any sense of shame or secrecy, which makes this accomplishment particularly noteworthy.
Voters Send Record Number of LGBT Pols to Washington
Jim Burroway
November 7th, 2012
"Now, I am well aware that I will have the honor of being Wisconsin's first woman senator. And I am well aware that I will be the first openly gay member," Baldwin said to loud cheers and chants of "Tammy, Tammy!" from her supporters. "But I didn't run to make history. I ran to make a difference."
Yesterday's election was a watershed moment for LGBT equality. Not only did voters defeat attempts to deny marriage equality in four states at the ballot box, but a record number of LGBT representatives will be going to Washington to serve in Congress, including the nation's first openly gay Senator, Tammy Baldwin (D) from Wisconsin. With 99.6% of the vote counted, Baldwin defeated former Gov. Tommy Thompson (R) 1,528,941 (51.5%) to ,363,994 (45.9%).
Five other openly gay representatives have won their races for Congress. Returning to Congress are Jared Polis (D-CO) and David Cicilline (D-RI). New gay members include Mark Takano (D-CA), Sean Patrick Maloney (D-NY), and Mark Pocan (D-WI). Pocan made history himself be becoming the first openly gay representative to take over a House seat from another openly gay representative when he won Rep. Tammy Baldwin's old seat.
Arizona's Kyrsten Sinema (D) leads in a tight race over former Paradise Vally mayor Vernon Walker (R) to become the first openly bi member of Congress. All precincts have been reported, but there are still a number of provisional ballots to be counted, making a final call in that race impossible.
Click here to see the latest results for Congress.
Tags:
Arizona
,
California
,
Colorado
,
David Cicilline
,
Jared Polis
,
Kyrsten Sinema
,
Mark Pocan
,
Mark Takano
,
Massachusetts
,
New York
,
Rhode Island
,
Richard Tisei
,
Sean Patrick Maloney
,
Tammy Baldwin
,
Wisconsin
COMMENT (1)
|
LINK
Election Liveblog
Jim Burroway
November 6th, 2012
2:00 EST: One more thing:
Iowa Supreme Court Justice Retention Vote:
David Wiggins:
Yes (retain): 54% √
No: 46%
83% reporting.
NOM is having a very bad night. A historically bad night. I'm going to bed now and I will sleep very, very soundly.
1:39 EST: President Obama is now giving his victory speech. And with that, I'm going to sign off for the night. I will provide an update with the latest results again tomorrow morning.
1:30 EST: Here is a rundown of all of the LGBT-related races I've been following:
BALLOT MEASURES:
Maine, Question 1: Allow same-sex marriage.
Yes: 54.2% √
No: 45.8%
58.1% reporting.
Maryland, Question 6: Allow same-sex marriage.
Yes: 51.2% √
No: 48.1%
96.8% reporting.
Minnesota, Amendment 1: Same-sex marriage ban.
No: 49.2.5%
Blanks: 1.5%
Yes: 49.2%
67.4% reporting.
Remember: The Amendment needs to pass by more than half of all ballots cast. Blanks will be added to the "no" vote for the final tally.
Washington, Referendum 74: Allow same-sex marriage.
Yes: 51.8.9%
No: 48.2%
49.9% reporting.
SENATE RACE:
Wisconsin:
Tammy Baldwin (D, openly lesbian): 51.2% √
Tommy Thompson (R): 46.2.%
86.8% reporting.
CONGRESSIONAL RACES:
Arizona:
Kyrsten Sinema (D, openly bi): 47.4%
Vernon Parker (R): 46.3%
86% reporting.
California:
Mark Takano (D, openly gay): 54.4%
John Tavaglione (R): 45.6%
13% reporting.
Colorado:
Jared Polis (D, openly gay): 54.6% √
Kevin Lundberg (R): 40.4%
45.3% reporting.
Massachusetts:
Richard Tisei (R, openly gay): 47.1%
John Tierney (D) 48.4% √
98.3% reporting.
New York:
Sean Patrick Maloney (D, openly gay): 51.7% √
Nan Hayworth (R): 48.3%
96.7% reporting.
Rhode Island:
David Cicilline (D, openly gay): 53.1% √
Brendan Dohert (R): 40.7%
97.0% reporting
Wisconsin:
Mark Pocan (D, openly gay): 67.4% √
Chad Lee (R): 32.6%
90.5% reporting.
12:55 EST: Gov. Mitt Romney is now giving a very classy consession speech, congratulating President Obama for his win.
12:50 EST: Here is a rundown of the ballot measures addressing same-sex marriage. Voters in two states have approved marriage equality. Voters in Washington are on their way to approving marriage equality, and Minnesota voters look poised to turn down a proposal to write a permanent ban on same-sex marriage in the state's constitution. After voters in 30 states have written marriage equality bans into their state constitutions, we now have a remarkable turnaround in 2012. Remember this day.
Maine, Question 1: Allow same-sex marriage.
Yes: 54% √
No: 46%
51% Reporting
Maryland, Question 6: Allow same-sex marriage.
Yes: 52% √
No: 48%
93% Reporting
Minnesota, Amendment 1: Same-sex marriage ban.
No: 48.5%
Blanks: 3.7%
Yes: 47.9%
53% reporting.
Remember: The Amendment needs to pass by more than half of all ballots cast. Blanks will be added to the "no" vote for the final tally.
Washington, Referendum 74: Allow same-sex marriage.
Yes: 52%
No: 48%
50% reporting.
12:40 EST: Tammy Baldwin has now given her victory speech. With 79% reporting, she has defeated Gov. Tommy Thompson 51-47%, making her the first openly gay Senator in American history.
12:38 EST: Now I'm ready to call Maryland's Question 6 a win for equality! With 92% reporting, Question 6 has passed 1,126,598 to 1,050,179 (52-48%) Maryland voters have joined those in Maine to approve marriage equality at the ballot box. I don't know about you, but this really feels like a truly historic turning point.
12:30 EST: Colorado has now gone to Obama, bringing his lead to 290-201. There's a lot of talk about whether Ohio was prematurely declared, but even if Ohio went red, this would still be Obama's victory. An ugly one, especially if he doesn't win the popular vote, but it is a win.
12:28 EST: Another gay congressman is headed to Washington. Sean Patrick Maloney (D) has defeated Rep. Nan Hayworth (R), 52%-48%.
12:15 EST: Believe it or not, Politico has had the results swapped between Question 6 and the "Illegal immigrant tuition" question all night long. For the love of god!!!  Question 6 is up, but only 52-48%, way too early to call.
12:00 EST: With 44.1% reporting in Maine, Question 1 is projected to win!
Maine, Question 1: Allow same-sex marriage.
Yes: 54.4%
No: 45.6%
44.1% Reporting
11:45 EST: With 81% reporting in Maryland, Question 6 is projected to win!
Maryland, Question 6: Allow same-sex marriage.
Yes: 58%
No: 42%
81% Reporting
11:31 EST: Remember James Hartline?
I took my Bible with me today and proudly honored God with my decisions. I refused to vote for the demonized Mormon Cultist Mitt Romney or Obama. Instead, like nearly two million other voters, I marked other and wrote in Jesus.
11:30 EST: Has Tammy Baldwin won her Senate race? Reuters called it, but right now with 53% reporting, she is only up 49-48%. She may yet win, but it looks like a lot of folks might have jumped the gun a bit.
11:23 EST: CNN has given Ohio to Obama. President Barack Obama, the most pro-gay president in American history, has been re-elected.
11:05 EST: A slew of new projections has put Obama on top 243-191. Ohio continues to lean toward Romney, but CNN is now mapping out multiple possibilities for Obama to win even without Ohio.
Here are the state marriage ballot measures. All of them are still looking good so far.
Maine, Question 1: Allow same-sex marriage.
Yes: 53%
No: 47%
30% Reporting
Maryland, Question 6: Allow same-sex marriage.
Yes: 58%
No: 42%
55% Reporting
Minnesota: Amendment 1: Same-sex marriage ban.
No: 52%
Blanks: 3.8%
Yes: 45%
19% Reporting
Remember: The Amendment needs to pass by more than half of all ballots cast. Blanks will be added to the "no" vote for the final tally.
10:55 EST: Obama is now tied with Romney, 172-172. Ohio is leaning toward Obama, and FLorida and Virginia are very nearly tied so far. It's going to be a long night.
10:35 EST: Great news so far in the three states with marriage on the ballot that are reporting:
Maine, Question 1: Allow same-sex marriage.
Yes: 55%
No: 45%
16% Reporting
Maryland, Question 6: Allow same-sex marriage.
Yes: 60%
No: 40%
41% Reporting
Minnesota: Amendment 1: Same-sex marriage ban.
No: 57%
Blanks: 1.5%
Yes: 42%
7% Reporting
Remember: The Amendment needs to pass by more than half of all ballots cast. Blanks will be added to the "no" vote for the final tally.
10:25 EST. In Rhode Island, it looks like openly gay Rep. David Cicilline has defeated Republican challenger Brendan Doherty. With 82% reporting, Cicilline is ahead 50-44%.
In Massachusetts, Richard Tisei is trailing in his question to become the first openly gay Republican congressman. Rep. John Tierney is leading 49-47% with 58% reporting.
10:15 EST: We can celebrate Tammy Baldwin's win now. Fox News is projecting that she will be the new fabulously openly lesbian Senator from Wisconsin. History is made!
Question 1 in Maine is now tightening. With 11% reporting, it is now up 53-47%.
10:00 EST: Mitt Romney has won his home state of Utah. But he lost New Hampshire
With 7% reporting, Question 1 is passing in Maine, 55-45%.
With 23% reporting, Question 6 is passing in Maryland, 61-39%.
With only 3% reporting, Amendment 1 is trailing in Minnesota. 61-38%, with about 1.5% of the ballots blank for the proposed amendment. Blank ballots are will be counted as no votes.
9:45 EST: CNN Projects Elizabeth Warren (D) has unseated Scott Brown (R) in Massachusetts, and JOe Donnelly (D) has defeated Richard Mourdock (R) in Indiana. God's will, you know. These are both pick-ups for Dems.
9:42 EST: NBC and Fox have given Wisconsin to Obama. CNN has finally given Pennsylvania to Obama also.
9:35 EST: The Associated Press has declared Rep. Tammy Baldwin (D) the winner in her Senate race against former Gov. Tommy Thompson (R), making Baldwin the first openly gay Senator in U.S. history. Oops, take that back. The AP has NOT called for Baldwin.
9:20 EST: Fox called Pennsylvania for Obama. I'll take it.
9:15 EST: Vote counts for Maryland's Question 6 and Maine's Question 1 are excruciatingly slow. With 3% counted in Maine, Question 1 is trailing 4,253-5,362. In Maryland, Question 6 is passing 192,860-157,767 with only 1% of the vote counted. Obviously with vote tallies this low, it's way to early to see any trends.
9:00 EST: Polls close in Arizona, Colorado, Louisiana, Minnesota, New Mexico, New York, Wisconsin, Wyoming. Last polls close in Kansas, Michigan, Nebraska, South Dakota, and Texas. And with it, a whole slew of new projecitons, mostly lining up with expectations. So far, it looks like the red states are going heavily red, while the blue states are slower to come in. Right now, Romney is up 152-123.
CNN says that the Republicans will hold on to the House. Obama is getting a lot of grief for not campaigning in key House races on behalf of Democratic candidates.
8:50 EST: Alabama is red. Romney is up 82-64.
People are still in line in Florida and Virginia, even as polls have officially closed. Those who are in line will get to vote. Twitter hashtag #stayinline is now trending upward. It sure would have been nice if someone had mentioned to Florida and Virginia election officials that they were supposed to be ready for an election today.
8:30 EST: Polls just closed in Arkansas, which CNN has called for Romney. CNN has also called Tennessee as well, putting Romney ahead 73-64.
So far, only about 1% of the results are in for Maryland's Question 6 and Maine's Question 1, which means that there aren't enough results to talk about yet.
8:25 EST: In the Senate races, it looks like the Angus King, the independent candidate for Maine's Senator to replace Sen. Olympia Snowe (R) is headed to Washington. He hasn't said which party he will caucus with, but most observers expect that he will caucus with the Dems. Another possible pickup for the Dems might be Joe Donnelly, who is leading Richard Mourdock by 50-44% with 30% of the votes counted. Mourdock, you may recall, got in trouble during the debate when he said that when a child is born as a result of rape, it's God's will.
8:16 EST: Georgia now goes to Romney, bringing the EC count to 64-56 for Obama.
8:00 EST: Polls have now closed in Alabama, Connecticut, Delaware, District of Columbia, Florida, Illinois, Maine, Maryland, Massachusetts, Michigan, Mississippi, Missouri, New Hampshire, New Jersey, Oklahoma, Pennsylvania, Rhode Island, and Tennessee.
CNN has called a Delaware, DC, Illinois, Maine, Maryland, Massachusetts and Rhode Island for Obama, and Oklahoma for Romney. This puts Obama up 64-40 in the Electoral College, with Maine splitting its vote 3-1 for Obama. (Nebraska is the only other state that is not winner-take-all in the Electoral College.)
Virginia officially closed but:
Polls closed in Virginia at 7 p.m. ET, but with long lines at polling places around the state — and those in line still able to vote — the state is delaying counting votes so as not to unduly influence those still waiting in line. Smart move.
7:43 EST: CNN has now called South Carolina and West Virginia for Romney. Not much of a surprise. It's now Romney, 33-3 in the electoral count.
Polls close in Maryland and Maine at 8:00. Hopefully we'll start to get an early look at the marriage ballot measures in those states soon after.
7:30 EST: Polls have now closed in North Carolina, Ohio, and West Virginia. CNN's exit poll has Obama up by 3 in Ohio and tied in North Carolina.
7:19 EST: CNN has called Kentucky for Romney, and Vermont for Obama, which means that Romney leads the electoral college count 8-3. And we're off!
7:00 EST: Polls have closed in Georgia, Indiana, Kentucky, South Carolina, Vermont, and Virginia. First results will probably begin within the half hour. Here are the races I'll be watching, in addition to the presidential election and any others you think I should keep an eye out for.
Consider the comments thread for this post an open thread, which I'll be watching for whatever tips you have. And jokes. We may need some jokes. Or videos of cute kittens. Whatever you got. You can also email them by hitting the Contact Us link on the sidebar.
Tags:
Amendment 1
,
Arizona
,
Barack Obama
,
California
,
Colorado
,
David Cicilline
,
Iowa
,
Jared Polis
,
Kyrsten Sinema
,
Maine
,
Mark Pocan
,
Mark Takano
,
Maryland
,
Massachusetts
,
Minnesota
,
Mitt Romney
,
New York
,
Question 1
,
Question 6
,
Referendum 74
,
Rhode Island
,
Richard Tisei
,
Sean Patrick Maloney
,
Tammy Baldwin
,
Washington
,
Wisconsin
COMMENTS (18)
|
LINK
Tammy Baldwin Announces Senate Run
Jim Burroway
September 6th, 2011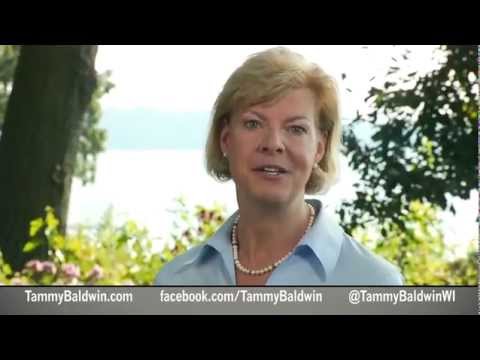 Wisconsin Rep. Tammy Baldwin has announced her candidacy for Senate this morning. The six-term Democrat is running for the open Senate seat being vacated by Sen. Herb Kohl, who has announced his retirement. If she wins, she will be the first openly gay Senator in history.
US Reps, Malawi Law Society Call For Prisoners' Release
Jim Burroway
May 13th, 2010
Sometimes news originating closer to home comes to us from half a world away, and in this case this is an especially good sign. It means that the main newspapers in Malawi are paying close attention to possible repercussions from abroad which stem from the ongoing prosecution of Tiwonge Chimbalanga and Steven Monjeza, who have been held in deplorable conditions in a prison since late December on charges of buggery and "gross indecency" following a traditional engagement ceremony.
BNL Times and Nyasa Times are both reporting that a resolution is making its way through the US House Foreign Affairs Committee calling on the Malawi government to immediately release Chimbalanga and Monjeza "law and on humanitarian grounds." Monjeza has reportedly been seriously ill and has been denied decent food and medical treatment.
The resolution further calls on the Malawi government to "urgently address the pervasive violation of human rights in Malawi and the criminalization of conduct by consenting adults" and directs Secretary of State Hillary Clinton to monitor human rights abuses based on sexual orientation in Malawi.
The resolution, introduced on May 6, was sponsored by Rep. Mark Kirk (R-IL) and cosponsored by Tammy Baldwin (D-WI) and Edward Markey (D-MA). The Nyasa Times adds that "The representatives aim to pass the resolution next week in order to help the couple before their final verdict slated on May 18 at the Blantyre magistrate court." The couple face a maximum fourteen years imprisonment under harsh conditions.
In related news, the Nyasa Times also reports that the Malawi Law Society has also called for the couple's immediate release, saying the society does not pose a danger to them and vice versa. Stephen and Tiwonge, who identifies as a woman, were denied bail ostensibly  "for their own safety."
Congressional Human Rights Commission Hears Testimony On Uganda's Anti-Gay Bill
Jim Burroway
January 22nd, 2010
Yesterday, Rep. Tammy Baldwin (D-WI) chaired a meeting of the Tom Lantos Human Rights Commission to discuss the proposed Anti-Homosexuality Bill that is now before Uganda's Parliament. Julius Kaggwa, a leader of the Kampala-based  Civil Society Coalition on Human Rights & Constitutional Law, was among those who testified to say that personal involvement by President Barack Obama and First Lady Michelle would be helpful in stopping the bill.
According to written testimony supplied to BTB, Mr. Kaggwa described some of the abuses he and others have incurred in Uganda:
I have personally been a victim of this hostility on several occasions.  In one case, I was forced to resign from a job for the simple reason that controversy around my identity had placed the reputation of the organisation I worked for in question. They felt that having me on their staff drew "unwanted" attention to their organisation. In another case, a house I rented was set on fire by unidentified people.

I personally know lesbians who have been raped by male relatives in order to so-called "cure them" of their lesbianism. Sadly, although they were thus infected with HIV, they cannot access justice. I know gay men who have been habitually blackmailed to avoid arrest.  I have further seen first-hand the trauma of transgender Ugandans who have been sexually abused, including by the police, and arrested purely for their gender expression. One transgender woman had a gang of men violently insert rough pieces of wood in her anus to remind her that she was a biological man and not a woman. These and similar abuses are what LGBT Ugandans live with on a daily basis. In most cases, the government has not held the perpetrators accountable.
Mr. Kaggwa testified that as harsh as the situation has been for LGBT people, it has deteriorated further since MP David Bahati introduced the Anti-Homosexuality Bill before Uganda's Parliament.
Since the bill\'s first reading in the Ugandan parliament, the Civil Society Coalition on Human Rights and Constitutional Law has been approached for help by homosexual people who have received death threats. We have also been approached by human rights activists whose offices have been raided by police and where police surveillance continues daily.  Religious leaders have threatened to hunt homosexuals if the government does not pass the bill quickly.
The effects of the bill would be wide-ranging. If passed in its current form, it would not only impose a lifetime sentence on those who are convicted of homosexuality, it will add the death sentence if the accused is HIV-positive, a "serial offender," or whose partner is deemed disabled — even if the relationship was consensual. The proposed statutes will also ban all advocacy on behalf of LGBT people with imprisonment if five to seven years, while "aiding and abetting" will garner a seven year sentence. Health, counseling, and HIV/AIDS workers fear that their work will be criminalized if they should aid LGBT people because of this proposal. Other proposals would force friends and family members to report LGBT people to police or risk a three year sentence, and criminalize landlords or hotel owners who knowingly rent to gay people with five to seven years' imprisonment.
Kagwwa warned of the legal implications of all of this:
If passed, this bill will further worsen the access of sexual minorities to health services. The greatest scare for all sexual minorities in Uganda is how to protect themselves from HIV infection and to access treatment for those living with HIV.  Sexual minorities in Uganda are already excluded from mainstream HIV and AIDS interventions. We are not able to readily access relevant health care and information. This bill makes this exclusion worse by proposing the death penalty for HIV positive homosexual Ugandans. If it is passed, most homosexual Ugandans will not be brave enough to seek the medical care that any human being needs and deserves. This provision also leaves a lot of room for malicious blackmail and venomous attacks and it threatens to further prevent homosexual Ugandans from voluntarily testing for HIV, and accessing preventive information and treatment.
According to Chris Johnson at DC Agenda, the panel explored several options for opposing the draconian measure. Kaggwa emphasized the importance of local Ugandans' voices being heard as loudly as international voices:
"It is important that these local, indigenous voices are heard as heavily or as loudly as the international voices," he said. "We believe that if that voice supplements our own voices, then we will be productive. But if the foreign voices are louder than ours, then I\'m afraid that might have a counter-productive effect."
Karl Wycoff, deputy assistant secretary of state for East African Affairs, testified that the State Department has been working to prevent the bill from being enacted into law:
The introduction of this anti-homosexuality bill in Uganda characterizes just such a moment — one where we must say to our friends who\'s friendship we value that together we must stand against injustice, and in this case, injustice against the LGBT community," he said.

Wycoff noted how the White House in January issued a statement in opposition to the legislation and said Secretary of State Hillary Clinton has expressed concerns about the bill with Ugandan President Yoweri Museveni in addition to publicly opposing the legislation in two speeches.

"Our embassy … has been very active on this subject with representatives of the Ugandan government, with civil society, with local gay and lesbian groups and with others who press for this bill to be dropped," Wycoff said.
The panel discussed various options for dealing with the proposed law. Rep. Baldwin reminded the panel of Sen. Ron Wyden's (D-OR) proposal to review Uganda's trade status with the United States. Other options were explored, but reducing funding to Uganda under the President\'s Emergency Plan for AIDS Relief (PEPFAR) was seen by witnesses as inappropriate. Said Christine Lubinski, executive director of the HIV Medicine Association, the program's $13 billion in aid is "too much of a day-to-day lifeline for too many people." Cary Alan Johnson, executive director of the International Gay & Lesbian Human Rights Commission, however noted that the funds could be "channeled differently" to non-governmental organizations.
Yesterday, more than ninety members of Congress sent separate letters to President Barack Obama and Ugandan President Yoweri Museveni urging that strong measures be taken to block the bill from becoming law, calling the proposal "the most extreme and hateful attempt by an African country to criminalize their LGBT community."
[Julius Kaggwa's written testimony provided to BTB by the American Jewish World Service]
Click here to see BTB\'s complete coverage of recent anti-gay developments in Uganda.
Ninety US Congress Reps Denounce Uganda's Anti-Gay Bill
Jim Burroway
January 21st, 2010
Rep. Tammy Baldwin (D-WI) issued a press release announcing that more than ninety colleagues in the House of Representatives, including Barny Frank (D-MA) and Jared Polis (D-CO), have sent separate letters to President Barack Obama (PDF: 2 MB/6 pages) and Ugandan President Yoweri Museveni (PDF: 5 pages/1.7 MB ) calling the proposed Anti-Homosexuality Bill "the most extreme and hateful attempt by an African country to criminalize their LGBT community." According to the press release:
In the letters, the Members of Congress call the Ugandan Anti-Homosexuality Act of 2009 "the most extreme and hateful attempt by an African country to criminalize their LGBT community." The Members asked President Obama to use his "personal leadership, and that of our country, in seeking to deter these legislative proposals," and warned President Museveni that, "Should the bill be passed, any range of bilateral programs important to relations between our countries and, indeed, to the Ugandan people inevitably would be called under review."
Rep. Baldwin called the proposed legislation "an appalling violation of human rights," and calls on President Obama to "use the full force of his office to oppose this hateful and life-threatening legislation." Rep. Polis said, "This is nothing more than the institutionalization of hatred and bigotry and it must be stopped," while calling on Obama and Museveni "to do everything in their powers to prevent it from becoming law."
Rep. Frank said, "Having accepted debt relief from the international community only a few years ago, Uganda has an obligation to show some respect for basic human rights. He also warned that "Vicious unleashing of persecution of gay, lesbian, bisexual and transgender people should and will be an obstacle to any future Congressional initiative to provide aid to that country."
Click here to see BTB\'s complete coverage of the past year\'s anti-gay developments in Uganda.
Click here to read the letters sent to President Barack Obama and Ugandan President Yoweri Museveni.
US Human Rights Commission To Hold Hearings on Ugandan Anti-Gay Bill
Jim Burroway
January 13th, 2010
Chris Johnson at DCAgenda reports that US Rep. Tammy Baldwin (D-WS) will chair a meeting of the Tom Lantos Human Rights Commission next week to hear testimony on the Anti-Homosexuality Bill that is now before Uganda's Parliament. The Commission is a congressional body charged with promoting public awareness and developing strategies for Congress in the area of human rights.
Yesterday, Sen. Ron Wyden (D-OR), chair of the Senate finance Committee\'s subcommittee on International Trade, Customs and Global Competitiveness, issued a statement threatening Uganda with loss of preferential trade relations if that nation proceeds with passing the wide-ranging and draconian Anti-Homosexuality Bill.
Click here to see BTB\'s complete coverage of the past year\'s anti-gay developments in Uganda.
US Reps Condemn Uganda Anti-Homosexuality Bill
Jim Burroway
November 2nd, 2009
U.S. Reps. Ileana Ros-Lehtinen (R-FL), Tammy Baldwin (D-WI) Gary Ackerman (D-NY) and Howard Berman (D-CA) wrote to Secretary of State Hillary Clinton about the proposed Anti-Homosexuality Act which has been introduced in the Uganda Parliament. Citing the significant U.S. aid to Uganda provided in the President's Emergency Plan for AIDS Relief (PEPFAR), they ask Sec. Clinton to "use every means possible to convey to Ugandan leaders that this bill is appalling, reckless, and should be withdrawn immediately."
The U.S. Embassy in Kampala has already condemned the proposed bill, which would add the death penalty for convicted LGBT persons under certain circumstances. AFP reports that Joan Lockard, the embassy's public affairs officer, has described the bill as "a significant step backwards for the protection of human rights in Uganda." She added:
"We urge states to take all necessary measures to ensure that sexual orientation or gender identity may under no circumstances be the basis for criminal penalties, in particular executions, arrests, or detention."
Uganda's Minister for Ethics and Integrity James Nsaba-Buturo responded to reporters that the country had no intention of bowing to international pressure.
Click here to see BTB\'s complete coverage of recent anti-gay developments in Uganda.
DOMA Repeal Step One: Introduction
Timothy Kincaid
September 15th, 2009
A collection of political leaders, led by Rep. Nadler, who truly wish to see marriage discrimination removed from federal law, have taken the first step towards marriage equality. (NYT blog)
Representatives Jerrold Nadler, Tammy Baldwin and Jared Polis appeared along with same-sex marriage advocates at a Tuesday morning news conference to announce the introduction of the bill, called the Respect for Marriage Act.
…
The bill already has roughly 90 cosponsors, though at least one name is conspicuously absent from that list: Representative Barney Frank, the openly gay Massachusetts Democrat. Speaker Nancy Pelosi also indicated earlier this year that repealing the law would not be a top priority.
The next step will be trying to encourage those who are reluctant to move forward on equality – or for tying their political careers to things that matter to our community – to consider equality as a principled goal.
This bill is not expected to pass this Congress. But it does let us know who is really committed when they tell us that they support equality for gay couples. There are now 90 congresspersons whom I'm now willing to listen to … and a few notable ones for whom I find that I have other causes that "will take up all of what I can do and maybe more" and perhaps they should seek a "better venue" elsewhere.
p.s. the bill does not yet seem to have caught the attention of the President. But I am absolutely certain that he will support this bill every bit as much as he has used his bully pulpit and influence with Congress to support other promises he made to our community during his campaign.
Pot Before Marriage
Jim Burroway
June 18th, 2009
As we reported earlier, Rep. Barney Frank (D-MA) has announced that he will introduce the Employment Non-Discrimination Act (ENDA) into Congress sometime next week. Rep. Tammy Baldwin (D-WI) is lined up to beamong the eight cosponsors of that bill. He and Baldwin are already among the 120 co-sponsors of the Matthew Shepard Hate Crimes Act which is still working its way through the Senate. And they are among the 147 co-sponsors of the Military Readiness Enhancement Act of 2009, which would repeal "Don't Ask, Don't Tell."
Barny and Baldwin however haven't had the time or the inclination to introduce a repeal of the "Defense of Marraige Act." Maybe they don't feel that the time is right politically. Maybe they're looking for a signal from the White House or Congressional leadership. I don't know.
But they have decided that the time is ripe to introduce, along with arch-homophobe Ron Paul (R-TX) and Dana Rohrbacher (R-CA), the "Act to Remove Federal Penalties for Personal Use of Marijuana by Responsible Adults."
Baldwin, Polis Statements On DOJ's DOMA Brief
Jim Burroway
June 16th, 2009
Tammy Baldwin (D-WI) and Jared Polis (D-CO), two of the three openly gay representatives in Congress, have released statements reacting to the Justice Department's brief defending the so-called "Defense of Marriage Act." First up, Rep. Baldwin (no link):
Last week the Department of Justice filed a motion to dismiss a lawsuit challenging the constitutionality of DOMA.  I was profoundly disappointed by this action, particularly coming from this administration.  I still take President Obama at his word that he is committed to the repeal of DOMA.  I also recognize that he cannot do it alone.  Congress has the responsibility on its shoulders to pass legislation that would give the opportunity to the President to keep his word and ensure that all married people, including those in same-sex marriages, enjoy the same rights under federal law."
I was shocked and disappointed to learn that President Obama chose to defend DOMA in federal court, especially given his campaign promise to call for a full repeal of DOMA. My sadness turned to outrage when I read the Justice Department\'s brief that not only defended this hurtful law but seemed to embrace it. Comparing my loving relationship with my partner, Marlon, to incest was unconscionable coming from a president who has called for change.

Since this filing, I have called on the President to issue a statement or give any sign that would clarify his position and am disappointed in his lack of reply.

I am a proud Democrat, as are many in the GLBT community, and I believe we must hold our leaders accountable.  The Obama Administration made a HUGE mistake in the DOMA brief. If they keep making mistakes like this, they risk losing the support of the GLBT community forever, although I do not believe we are at that point yet.

President Obama needs to honor his promise to repeal this law and end its needlessly divisive and harmful impact on our nation.  I again call on him to work with us in Congress to help pass legislation, ending this hateful and divisive law.

As the New York Times editorialized yesterday, "busy calendars and political expediency are no excuse for making one group of Americans wait any longer for equal rights."
A statement from Rep. Barney Frank (D-MA) is conspicuously missing.
Tammy Baldwin, Take Your Name Off that List
This commentary is the opinion of the author and may not necessarily reflect those of other authors at Box Turtle Bulletin.
Timothy Kincaid
December 22nd, 2008
CBS News is reporting that lesbian legislator Tammy Baldwin is an Honorary Inaugural Co-Chair:
The Presidential Inaugural Committee has released a list of the honorary co-chairs for Barack Obama's inauguration. The group includes former Presidents George H. W. Bush, Bill Clinton and Jimmy Carter; Senators Dick Durbin, Dick Lugar and Claire McCaskill; and well known figures such as General Colin Powell, who endorsed Obama, and the president-elect's half-sister, Maya Soetoro-Ng.

Also on the list is openly gay Wisconsin Rep. Tammy Baldwin.
The message given to gay and lesbian youth by the selection of Rick Warren for the Inaugural Invocation is that the administration sees no harm in comparing same-sex couples to incestuous polygamous pedophiles. Any gay or lesbian that truly cares about this message cannot in good conscience endorse the actions of the Presidential Inaugural Committee.
And the press will not be slow to see Baldwin's inclusion as an endorsement of Warren and as a buffer to criticism against the President-Elect.
Clearly this is but another token of valueless "inclusion" like the marching band. Gays can have a silent and distant honorary place at the table, but the head seat goes to the guy who will "not tolerate" us and thinks we have no human rights and writes tributes to those who seek to imprison us.
Barney Frank has already taken a stand. Now it's time for Tammy Baldwin to show whether she truly cares about the community. It's time that she decide, is she on the side of that tomboy in Wisconsin who is being told that she's an abomination, or does she want to be part of the Obama Nation? Does she want to protect the vulnerable, or does she want to win points with the powerful?
Tammy Baldwin, if you have any decency, take your name off that list.
MADISON OFFICE
10 East Doty Street, Suite 405
Madison, Wisconsin 53703
(608) 258-9800
(608) 258-9808 Fax
BELOIT OFFICE
400 E. Grand Ave, Suite 402
Beloit, WI 53511
(608) 362-2800
(608) 362-2838 Fax
WASHINGTON OFFICE
2446 Rayburn Building
Washington DC 20515
(202) 225-2906
(202) 225-6942 Fax