Willow Creek Threads the Needle Between Ex-Gay Movement And Pro-Gay Acceptance
Jim Burroway
July 22nd, 2011
Last month, David Roberts at Ex-Gay Watched happened to notice that the influential Chicago-area megachurch Willow Creek was no longer listed on Exodus International's affiliate listing as they had been in the past. Roberts obtained a response from a Willow Creek spokesperson confirming that "After a recent review of our affiliations we determined that, moving into the future, we no longer intend to be affiliated with Exodus International."
Willow Creek is a very large interdenominational Evangelical church with satellite campuses across the country, and has been called the "most influential church in America." Christianity Today picked up on the story and spoke with the same Willow Creek spokesperson, Scott Vaudrey, who said that Willow Creek's decision was not intended as a social or political statement, but resulted from "a season of reviewing and clarifying some of our affiliations with outside organizations."
Exodus International president Alan Chambers answered Vaudrey's innocuous framing of their decision with his own combative interpretation of Willow Creek's decision:
"The choice to end our partnership is definitely something that shines a light on a disappointing trend within parts of the Christian community," he said, "which is that there are Christians who believe like one another who aren't willing to stand with one another, simply because they're afraid of the backlash people will direct their way if they are seen with somebody who might not be politically correct."

Chambers said he sympathizes with Christian organizations that deal with social, political, and financial backlash, but added, "Biblical truth is unpopular, and when you're supporting unpopular truth, you are unpopular too; which means, some days, getting upwards of 10,000 phone calls and emails, and it can be overwhelming."
He later added:
"I really do think decisions like this, ultimately, highlight a reticence in the church to stand up for biblical truth, and they're coming at a time when we're going to have to stand up for what we believe. I think there's a way to stand up. We have to find that way."
Willow Creek however denies that their theological position on homosexuality has changed. Christianity Today's article cites Susan DeLay, Willow Creek's director of media relations, in saying that the church hasn't not "become less welcoming to people with same-sex attractions or more averse to big problems." It should be noted that "less welcoming to people with same-sex attractions" is not the same as "less welcoming to gay people." The former phrasing refers to those who would be part of an ex-gay ministry, rather than openly gay individuals or families headed by gay couples. DeLay goes on:
"It's quite the contrary," she said. "Willow Creek has a whole host of ministries for people dealing with these issues, and we would never intend for them to feel sidelined. All we've changed is how we've gone about inviting them into the church, which is the primary issue here."
It remains unclear how Willow Creek would respond if a group of LGBT parishioners wanted to form a study group or start a PFLAG sponsorship. DeLay's referencing those who are "dealing with these isssues," does not suggest that an acceptable way of dealing would be to embrace one's God-given gifts.
What actually appears to be happening is that Willow Creek may be trying to "thread the needle." On the one hand, they want to be clear that they are still an ex-gay-welcoming church and they aren't about to define themselves as a gay-welcoming church. But they don't want the to erect obvious barriers to gay people walking through its doors. Mark Yarhouse, whose own studies have demonstrated the ineffectiveness of ex-gay ministries in changing sexual orientation, believes that churches like Willow Creek are beginning to notice that Exodus International and the ex-gay movement has become a significant and growing barrier:
Churches are realizing that while there is a small contingent of the gay community responding to language like 'freedom from homosexuality' or 'freedom is possible,' the vast majority strongly disagree. They're angry and they believe it's impossible to change, and to hear this is so offensive that they will have nothing to do with Christians. So I think churches, in response to that vast majority who say, 'We're not interested,' have decided to look at other approaches in an attempt to connect with the gay community on at least some level. That doesn't mean that churches disagree with the language of 'freedom from homosexuality' doctrinally; they've just found that it doesn't work on a social level."
Willow Creek Association's Ties To Martin Ssempa Revealed While Las Vegas Church Continues to Hold Its Ground
Jim Burroway
July 2nd, 2010
In an article appearing on Salon this morning, Dr. Warren Throckmorton explored the close working relationship between Las Vegas-based Canyon Ridge Christian Church and Ugandan "Kill-the-gays" Pastor Martin Ssempa. And in pulling on that thread, Throckmorton discovered a much larger relationship between the Willow Creek Association and their East African hero:
Just consider the case of the Willow Creek Association, which bills itself as "the most influential ministry to evangelical pastors in the U.S." and boasts "more than 11,000 Member Churches in 35 countries," is now distancing itself from Ssempa. (Canyon Ridge is part of the WCA network.)

WCA's signature leadership training events are conducted in "more than 250 cities in 50 countries each year" — including Uganda, where the group partnered with Ssempa in November 2009. In other words, as [Saddleback Church pastor Rick] Warren was publicly severing his ties with Ssempa, the WCA was strengthening theirs. In 2007, for example, the WCA bestowed its award on Ssempa's church for its work in AIDS prevention.
The Willow Creek Association is a huge group of 11,000 contemporary Evangelical churches in 35 countries that are affiliated with the pioneering namesake megachurch near Chicago. Throckmorton reports that as of Thursday, WCA had apparently just discovered that Ssempa has been openly advocating the killing of LGBT people in Uganda, and so they decided to quietly step back a little:
On Thursday, Steve Bell, the organization's executive vice president, told me that Ssempa is no longer affiliated with their leadership summit in Uganda. Regarding the 2007 award, Bell wrote:

Willow Creek Association (WCA) was unaware of Martin Ssempa's views regarding the criminalization of homosexuality when the honorable mention award was presented to him at the 2007 Global Leadership Summit. Had his views been known, particularly his prior support of the death penalty related to the AHB [Anti-Homosexuality Bill], he would not have been considered as a candidate for the award.
And yet, through WCA member Canyon Ridge Christian Church, WCA continues to maintain an arms-length relationship with Ssempa. Throckmorton reports that WCA has no plans to sever its ties with Canyon Ridge, despite the financial assistance Canyon Ridge pays to Ssempa to staff his church in Kampala. And as we learned yesterday, Canyon Ridge is not only standing by their man, but they are also abetting his cause by actively propagating Ssempa's intentionally false description of what is actually in the proposed Anti-Homosexuality Bill. Canyon Ridge and Ssempa insist that the death penalty applies only to those who rape the handicapped and child molestation, but we conclusively demonstrated yesterday that the bill still includes the death penalty for LGBT people with AIDS, who have a consensual relationship with a disabled person, or who is a "serial offender" — a category which, on close examination, can include just about anyone.
This is an important point to keep in mind. Over the past year, we have seen the Evangelical world divide itself neatly into two camps: Those who vigorously oppose the bill and call it evil, and those who attempt to justify it and call it good. Ministries and leaders like Andrew Wommack, WorldNetDaily's Molotov Mitchell, and Cliff Kincaid have staunchly defended the bill and have included this very same misrepresentation of the bill's death penalty provision as part of their defense. Others, who see the bill as "unjust, extreme and un-Christian" include Saddleback Church pastor Rick Warren, televangelist Joyce Meyers and, belatedly, Exodus International president Alan Chambers, have clearly read the text of the bill itself and are shocked at its horror. Reading it creates a clear line in the sand: either you condemn the killing of gay people, or you are for it. There is no middle ground. Yet Willow Creek appears to be trying to have it both ways.
But Canyon Ridge, following the path of the former group, has decided to cling fast to their man. And Canyon Ridge Pastors Mitch Harrison and Kevin Odor further insisted to Throckmorton that they "do not believe Martin Ssempa to be the man the media and others have portrayed him to be."
Okay. Let's ignore how "the media and others" have portrayed him for the moment. What about the ways in which Ssempa has portrayed himself directly to the public?
Here he is on December 22, speaking at a meeting in Parliament and demanding passage of the bill, including its death penalty: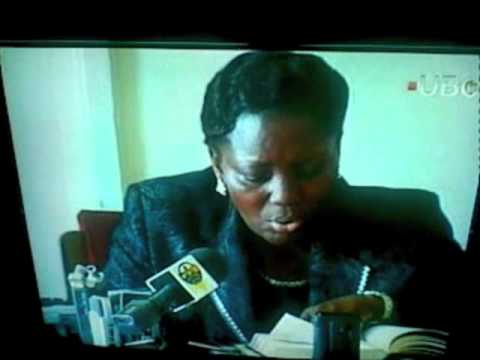 On December 23, Ssempa appeared on state-owned UBC television alongside the Anti-Homosexuality Bill's sponsor, MP David Bahati. In it, Ssempa is seen lying about the death penalty provisions that are included in the proposed bill: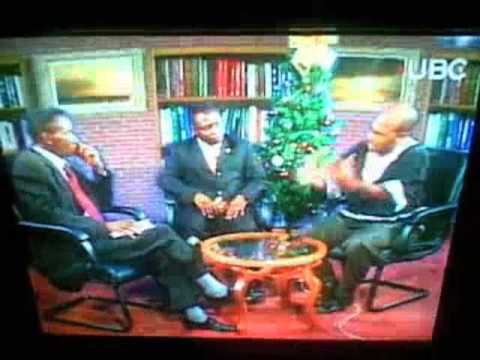 On December 28, Ssempa posted a YouTube video addressed to Saddleback Pastor Rick Warren complaining about Warren's unequivocal condemnation of the anti-gay bill. In this video, once again, Ssempa claimed that the death penalty only applies to child molesters, a claim that is demonstrably false with a simple reading of the bill itself. He also claimed that Uganda's law currently doesn't cover child sexual abuse in a manner that would include male children. Again, that claim was exposed to be completely false: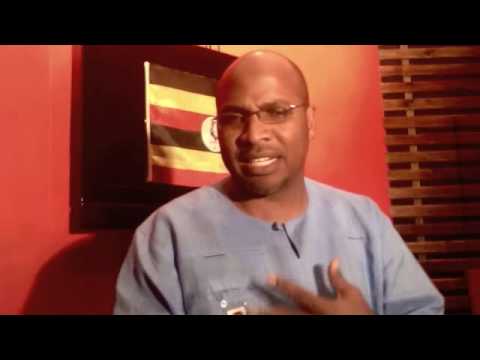 In the second part of his video message to Rick Warren, Ssempa continued to protest that the Anti-Homosexuality Bill, despite its name and description of the new crime of "aggravated homosexuality" which calls for the death sentence, and despite what the text of the bill actually says — despite all that, he claims, with a serious face, that the bill would not result in the arrest and execution of gay people: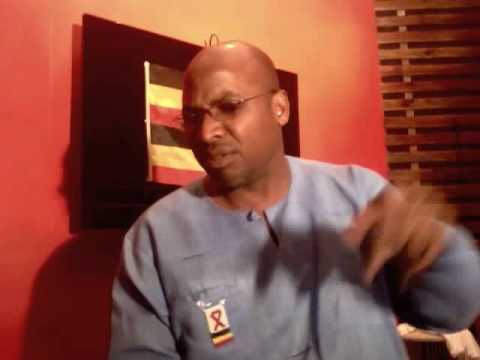 In the next video, we see a rally that Ssempa held in the city of Jinja in February, in which he again falsely claimed that the death penalty only applied to child molesters. And in this video it appears evident that Ssempa fully supports the death penalty: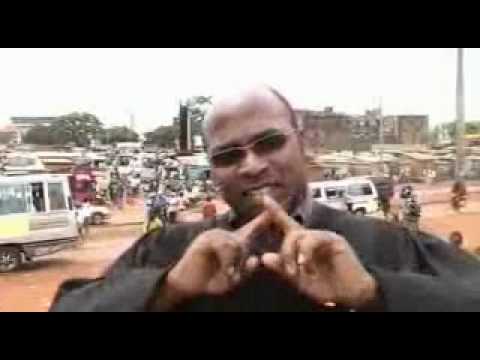 And, of course, Current TV's documentary "Missionaries of Hate" contains extensive footage of Martin Ssempa showing hardcore porn in churches, prayer meetings, news conferences and meetings with political leaders while calling for the bill's swift passage in its current form. Here is some video taken from that documentary: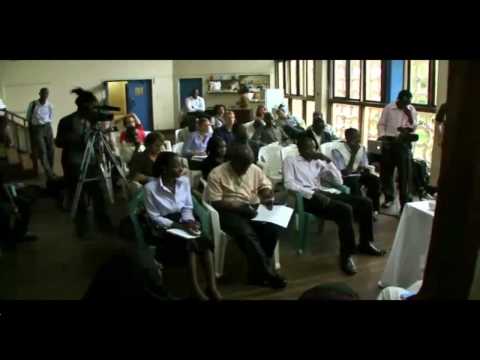 None of this is a misrepresentations on the part of the media. This is Ssempa putting himself out there for all the world to see.
Canyon Ridge may very well decide to pretend they don't see all of this and continue to financially support Ssempa. If they do, then they fully deserve the bright glare from his spotlight and all of the attention that brings. And as long as Canyon Ridge remains a part of Willow Creek Association while simultaneously supporting a Ugandan pastor who wants to kill gay people, WCA, too, remains culpable for their failure to denounce evil when it is plainly in front of them. They can't, on one hand, pretend to distance themselves from Ssempa while embracing a church that is providing for his financial needs. As Throckmorton concluded, "you can't preach one thing here and support something else around the world." He's right. Integrity just doesn't work that way.