"Love In Action" Ex-Gay Documentary Premieres Next Month
Jim Burroway
May 3rd, 2011
In June 2005, sixteen-year-old Zach Stark announced on his MySpace blog that his parents were sending him away to an ex-gay youth program after he came out to them. He also posted the program's rules that he would be forced to live under while locked away in the "therapy" program. The rules were shocking: no contact with the outside world, no diaries or journals, shirts must be worn at all times (including while sleeping), no computer access, no television or radio, no reading materials except those provided by the staff. Thanks to Zach's blog posts before entering Memphis-based Love In Action, the Exodus-afiliated program became the focus of worldwide controversy and daily protests. "Love In Action" was investigated by the state of Tennessee for child abuse and for operating a separate unliscenced drug and alcohol treatment program. Love In Action eventually settled with the state and shut down their youth program.
Memphis-based documentary filmmaker Morgan Fox began working on a documentary about Love In Action, beginning with Zach's forced commitment into the program. In 2008, a trailer was released in which Fox caught up with Zach who described his ordeal. But deadlines came and went, and the long-awaited documentary was never released.
Until now. The premiere of This Is What Love in Action Looks Like will take place next month at Frameline 35, the San Francisco International LGBT Film Festival which will be held from June 16 to 26. The documentary features interviews with Zach, then-LIA director John Smid, other former ex-gay leaders and former LIA clients. Some of those former clients spoke out at a 2008 ex-gay survivors meet-up held in Memphis that was hosted by former LIA client Peterson Toscano. (I spoke with one LIA survivor here.)
The documentary's showtime is not yet available. Here is the film's trailer: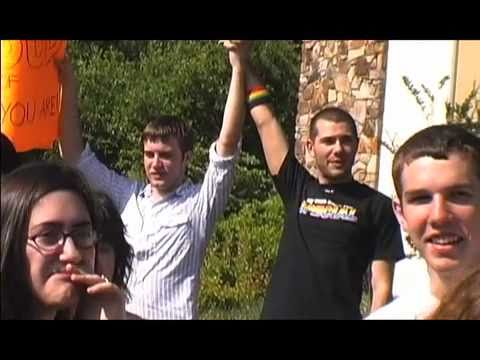 Exodus VP Stepping Down
Jim Burroway
April 12th, 2011
Exodus International vice president Randy Thomas is stepping down from his position, according to a blog post by the group's president Alan Chambers. Thomas isn't going far however. He will take on a part-time position as Exodus's Director of Digital Media and Development — basically, running the online and social media platforms for Exodus. According to the announcement, this gives Thomas an opportunity to allows his "pastoral, artistic and creative gifts …to grow and develop to their full potential."
The announcement doesn't indicate when the change becomes effective.
Apple Bites Back
Jim Burroway
March 22nd, 2011
The app…
is gone…
Apple hasn't made an official announcement, but searching through Apple's App store for Exodus's app comes up empty.
Everyone with an iPhone and iPad is still perfectly capable of accessing Exodus's web site via Safari, so Exodus's ability to convey their message to everyone with a mobile devices remains intact. And just as every other merchant is free to decide what merchandise they think is appropriate to convey on their premises, Apple is free to determine what apps they wish to make available in their app store. That's freedom.
Repressing What Comes Naturally? There's An App For That
Jim Burroway
March 9th, 2011
 Exodus International is on quite a media blitz this week. First came the announcement that they've released their very own iPhone App. Let's just say that the reaction to that announcement is mixed, having garnered a two-star rating on the iTunes page. The app's functionality is rather limited,  amounting to a website-cum-app experience with links to their facebook page and twitter stream. "Exgaysurvivordan" (whoever that is) writes, "This app is little more than a glorified (yet still clunky) web browser to navigate around Exodus' walled-garden of predictable anti-gay content."
Exodus also showed up on Oprah's OWN Network's In America with Lisa Ling last night. I didn't get to watch the program, but Ling appeared on The View to discuss the program.
It's typical to portray gay people as drug-fueled sex addicts as exemplified by their poster boy "Christian." But really, what does this have to do with homosexuality? Ling does seem to see through a key element of the ex-gay message though: Nobody really changes, despite the empty promise that "change is possible." Exodus International president Alan Chambers says so in moments of candor, and so does the American Psychiatric Association.
Exodus Co-Founder: "The initial excitement of starting an exgay program"
A multi-part video interview series with Michael Bussee, co-founder of Exodus International turned critic.
Daniel Gonzales
February 9th, 2011
One of my favorite ex-gay topics to talk about is how people fool themselves into believing that their sexual orientation and attractions are actually changing (I spoke about my own experience here).  In ex-gay speak it's often called the "honeymoon period."
In today's video Exodus International co-founder Michael Bussee talks about his own honeymoon period and how he wasn't simply experiencing it as participant but ministry leader.  Michael explains how he mistook that initial excitement for actual change.  For Michael and many ex-gays he lead, such an intense focus on spirituality begins to take precedence over one's own sexuality and he explains how he mistook that diminished libido for change and not simply repression (his word).  And as with many ex-gays, meeting other struggling gay Christians for the first time is the first step in their greater coming out process.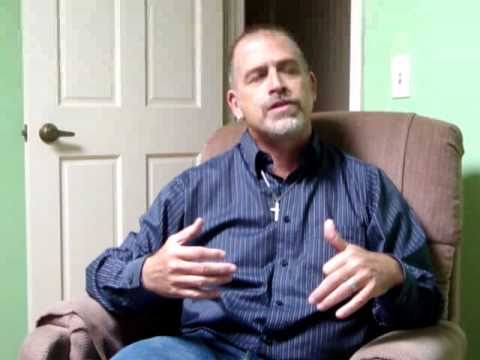 [full transcript after the jump]
Exodus Co-Founder: "It was a terrible mistake for Exodus to get involved in politics"
A multi-part video interview series with Michael Bussee, co-founder of Exodus International turned critic.
Daniel Gonzales
February 7th, 2011
Exodus turns 35 this year and Focus On The Family has a brief but glowing article that totally glosses over all the tragedies Exodus, it's leaders, and followers have experienced during that time.
In today's video Exodus International co-founder Michael Bussee explains how Exodus has changed over time — in his view Exodus' foray into anti-gay political activism has been it's biggest mistake.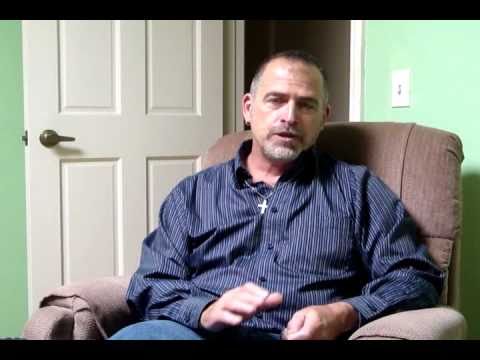 [full transcript after the jump]
Exodus President Responds to David Kato's Murder
Jim Burroway
January 27th, 2011
Exodus International President Alan Chambers responded to yesterday's brutal murder of Ugandan LGBT advocate David Kato. In a post to the Exodus Blog this evening, Chambers wrote:
The leadership of Exodus international and its member ministries are grieved over the tragic murder of Ugandan gay activist David Kato and we send our sincerest condolences to his family & friends.

Many know that we have responded to the horrible and truly homophobic public policy being promoted in Uganda.  Public policy that would harshly punish, imprison and possibly execute those who have same-sex attractions and/or identify as gay.  Exodus International, in agreement with many other Christian and gay organizations, have pleaded with the government to show compassion, afford dignity and respect for those who identify as gay.  We are absolutely opposed to the criminalization of homosexuality in any nation.

Exodus International calls on President & Mrs. Yoweri Kaguta Museveni to lead their government into an era of treating all of their neighbors as they would like to be treated.  It is abominable that a nation with Christian leadership would endorse or allow anyone to be brutally murdered.  In the words of Jesus Himself, those who are without sin cast the first stone.

Exodus International condemns the murder of David Kato and calls for justice to be fairly applied, not covered up, when the murderers are caught.
Exodus International board member Don Schmierer was one of three American Evangelicals who had conducted an anti-gay conference in Kampala in March 2009. That conference, proudly nicknamed the "nuclear bomb" by Holocaust revisionist Scott Lively, marked the start of a massive deterioration in the climate for LGBT people in Uganda which ultimately culminated in the introduction of the Anti-Homosexuality Bill in that nation's Parliament the following October. Despite numerous calls for Exodus to denounce the conference and its aftermath, the ex-gay organization continued to defend Schmierer's participation. Worse, Schmierer's only public response was to cast himself as the victim, again and again, rather than acknowledging the perilous situation he helped to set up.
One month after the introduction of the draconian anti-gay legislation, Exodus posted a public letter to Ugandan President Yoweri Museveni. That letter contained a plea to "consider the influence this law will have" on ex-gay organizations operating in Uganda. There was however little  mention of the influence this law would have on gay people themselves.
Finally in March 2010, more than a year after that fateful conference, the Exodus International board of directors got it right. That's when they issued their statement condemning the anti-gay bill. "Exodus International has not and will not support any legislation that deprives others of life and dignity including, but not limited to, Uganda's Anti-Homosexuality Bill of 2009." While the statement was a strong denunciation of the bill, it appeared to stop just short of condemning criminalization of homosexuality generally. Later that summer, Alan Chambers followed that statement with another personal note on the Exodus blog expressing his regret for not taking seriously the warnings that several people (including BTB's Timothy Kincaid) sent him privately in advance of the conference. He also detailed several other failures in how he and Exodus handled the fallout. Chamber's statement then culminated in the announcement of a landmark policy statement placing Exodus on record, for the first time in its history, as opposing the criminalization of homosexuality "as conducted by consensual adults in private."
Chambers's statement today builds on last year's moves. Now, if only Schmierer were capable of displaying one tenth as much courage.
Don Schmierer Responds to David Kato's Murder
Jim Burroway
January 27th, 2011
Exodus International board member Don Schmierer responds to the brutal  murder of Ugandan LGBT advocate David Kato in his typical style, by reminding everyone who the real victim is:
On Thursday, Don Schmierer, one of the American evangelicals who visited in Uganda in 2009, said Mr. Kato's death was "horrible."

"Naturally, I don't want anyone killed but I don't feel I had anything to do with that," said Mr. Schmierer, who added that in Uganda he had focused on parenting skills. He also said that he had been a target of threats himself, recently receiving more than 600 hate mails related to his visit.

"I spoke to help people," he said, "and I'm getting bludgeoned from one end to the other."
Kato died from hammer blows to the skull, but Schmierer's the one getting "bludgeoned," as he reminded us before here, here and here. Make a note of it.
Focus on the Family picks up "Day of Truth"
Timothy Kincaid
November 11th, 2010
The Day of Truth, conservative Christianity's response to the Day of Silence, is moving to it's third home in two years. While the Day of Silence has always been about recognizing the way in which gay students are silenced by culture, bullying and misunderstanding, the Day of Truth has had trouble identifying its message, meaning or audience.
The Day of Truth was originally started by Alliance Defense Fund as a tool to provoke confrontation between conservative Christian kids and their public school administrators. In 2004, Tyler Chase Harper wore a t-shirt to Poway High School on the Day of Silence which expressed his disagreement with recognizing the concerns of gay students. The front read "Be Ashamed" and "Our School Embraced What God Has Condemned," and on the back, "Homosexuality is Shameful" and "Romans 1:27."
When Harper was required to remove his message of condemnation, the ADF picked up his case claiming that his rights to freedom of religion and expression were being violated. The following year they rolled out the Day of Truth ("the truth cannot be silenced") to encourage more students to protest the Day of Silence, but on the following day. A handy referral number to attorneys-standing-by was included, giving a none-to-subtle hint of the purpose of the event.
The first year was not particularly successful. And litigation on the Harper case was revealing that courts were not finding that he had a right to disparage fellow student in the public schools, so ADF decided to take a different approach.
In 2006, ADF shifted focus slightly. While their efforts continued to "counter the promotion of the homosexual agenda and express an opposing viewpoint from a Christian perspective" they also began guiding gay students towards ex-gay efforts. Softening the message of being anti-gay with a flavoring of "help for those struggling with homosexuality", there was hope that Christian students would feel adequately justified in encouraging the culture of condemnation of homosexuality.
But "there's hope for them" messages don't really inspire teens. It takes stronger emotions, like compassion or contempt, to really get through. So while Day of Silence continued to spread with it's "don't bully" message, the Day of Truth's vaguer "we disagree but don't call us bigots" campaign struggled.
Contributing to DoT's difficulties was an onslaught of competing messages from other conservative Christians. As early as 2006, those who wanted a stronger, militant, and more hostile message proposed alternative responses. That year PFOX (a sort of PFLAG for parents who refused to accept that their kids are gay) and Liberty Counsel (ADF's wackier cousin anti-gay law firm) proposed a "Change is Possible Campaign".
That didn't really fly, but other alternatives were proposed. In 2008, Pastor Ken Hutchinson in Washington led a campaign to encourage students to stay home on the Day of Silence. Now "stay home from school" was a message that kids could take to heart and nearly a third of Mt Si High students played hookie. So in 2009, a number of the more extreme anti-gay activists attempted to take the stay-home protest nationwide. It failed.
But Day of Truth was hit with another challenge, one they likely did not expect. Dr. Warren Throckmorton challenged the premise that the Christian obligation was to defend bullies. He proposed that the way Christian kids should respond to the plight of anti-gay bullying is not with protest but with compassion and support. His Golden Rule Pledge allowed Christian kids to keep their religious code of sexual ethics but to pledge to treat gay kids the way they would want to be treated.
Bracketed by contrasting calls for more condemnation and more compassion, the Day of Truth was confronted by its worst enemy: a lack of interest. Secular newspapers found them slightly distasteful, but not enough to be shocking and newsworthy. And even religious news sources couldn't find anything new or interesting to say about their efforts. So, after four years, Alliance Defense Fund had had enough.
In January 2009, ADF gifted Exodus International with the Day of Truth.
This was a bit of an awkward fit. Exodus, the umbrella ex-gay organization, was at this time going through a reevaluation of their interaction with the gay community. Although they had in the past become quite involved in anti-gay political efforts, they were recommitting their focus to those who "struggle with unwanted homosexuality" and stepping back from activism. So instead of a day dedicated to "countering the homosexual agenda", the Day of Truth now morphed into a lukewarm ex-gay appeal. (Baptist Press)
As part of Monday's Day of Truth students will pass out cards during non-class time with a message, which says in part, "It's time for an honest conversation about homosexuality. There's freedom to change if you want to."
The 2010 Day of Truth was somewhat uneventful. Years of squabbling over the message and ownership of the opposition to the Day of Silence had worn everyone out and it may also be that by this time Exodus' heart just wasn't in it.
And Exodus' continued introspection and evolution had them backing away from talk about "change". The Jones and Yarhouse Study update had come out and it was pretty clear that "freedom to change if you want to" was no longer a viable claim. So, yet again, the message shifted – this time to mutual respect and conversation about sexual ethics.
This year's theme for the Day of Truth is "Get the Conservation Started." Students can wear T-shirts and pass out cards with the message: "People with differing, even opposing, viewpoints can freely exchange ideas and respectfully listen to each other. It's time for an honest conversation about the biblical truth for sexuality. Let's get the conversation started!"
And then came September 2010 and report after report of teens committing suicide after experiencing anti-gay bullying. It was, no doubt, extremely troubling to Exodus. Many of the leaders in Exodus have over the year expressed how they were bullied in school and I'm sure they found it easy to see themselves in these kids. And while the nation was shocked by the string of incidents, it is without doubt that Exodus found the news to be horrifyingly personal.
In October 2010, Alan Chambers, president of Exodus, jettisoned the event.
"All the recent attention to bullying helped us realize that we need to equip kids to live out biblical tolerance and grace while treating their neighbors as they'd like to be treated, whether they agree with them or not," said Alan Chambers, President of Exodus International, the group that sponsored the event this year.
With neither ADF or Exodus wanting to continue, it was uncertain whether they would be a seventh Day of Truth or, if so, who would lead it and what the message would be. But now it appears that the Day of Truth will be picked up by Focus on the Family and renamed and repackaged. (CNN)
A major Christian group will take over an annual event that challenges homosexuality, weeks after the event's main Christian sponsor pulled support for the student-focused program, saying it had become too divisive and confrontational.

Focus on the Family, an influential evangelical organization, will begin sponsoring the event known as the Day of Truth but will change the name of the happening to the Day of Dialogue, the group is set to announce Thursday.
And it appears that yet again, the Day's message will change. If statements by FotF's Candi Cushman are indicative, the Day of Dialogue will readopt strident anti-gay messaging and take a more aggressive political stance.
"We're trying to raise awareness that more than one side needs to be heard on the issue of homosexuality, and we're helping to ensure Christian students have the chance to express their viewpoint," said Candi Cushman, a Focus on the Family education analyst, in the release. "What is freedom of speech, after all, but a guarantee of the right to have dialogue?"
Focus on the Family in general and Candi Cushman in particular have a long history of expressing the "Christian viewpoint on homosexuality" and it has never been in terms that were sympathetic of bullied children or tolerant of others. It is highly doubtful that respect for differing viewpoints will be the theme of the Day of Dialogue – Focus doesn't "diologue" that way.
I hope that I'm wrong. Early press releases on their sponsorship emphasize "love" as much as they do "truth".
As these verses demonstrate, the model Christ gave us is one of sacrificial love that lays down one's own life to rescue others. So Day of Dialogue activities should always reflect that spirit. Any verbal and written expressions used by students participating in this event should be loving and compassionate—and never be expressed in a condemning or antagonistic way to others. Even when we disagree with others, we should always demonstrate the utmost compassion and respect for them.
But far too often, Focus' perspective of what is "loving" and that of the target of their "love" can be diametrically opposed. And if their new Day of Dialogue is an extension of their "True Tolerance" program, we can expect a rather obvious absence of truth, tolerance and love, sacrificial or otherwise, and in their place a call to reverse and remove the anti-bullying programs that are trying to provide support to LGBT youth. While Exodus found empathy for bullied kids, Focus identifies with the bullies.
In fact, we already know pretty much what Focus has in mind – confrontation and stereotypes:
It's very politically incorrect these days to talk about male-female differences. If you want to see a good argument develop, just ask a group of students if there even are any differences. The unique and wonderful complementary qualities of masculinity and femininity have been blurred so that many see men and women as virtually interchangeable. Or the differences get exaggerated into over-the-top caricatures. But despite these distortions, we still see God's separation of humanity into male and female, different but complementary, and equally of great value.
That, and fun things like the assertion that no one is really gay, or that "homosexual and "transgender" rights activists continue to do everything in their power to radically deconstruct the traditional and biblical understanding of sexuality, gender and marriage across all arenas of culture."
So it seems that the Day of Truth has come full circle, back to a day of confrontation and condemnation. I doubt that it will be well received.
Exodus International Returns "Day Of Truth" Sponsorship To ADF
Jim Burroway
October 6th, 2010
[Update: The original headline for this post read, "Exodus International Ends 'Day Of Truth' Sponsorship." The headline and content of this post has been updated based on this statement from Exodus International]
David Roberts at Ex-Gay Watch reports that Exodus International will no longer sponsor the "Day of Truth," an event designed to counter the Day of Silence in which students remain silent for a day to call attention to anti-LGBT bullying and harassment in schools. According to Roberts:
[Exodus International president Alan] Chambers confirmed to XGW that the activist component of the DOT contributed to a polarizing debate rather than a relational dialogue.  "As a tool, it seemed to emphasize the divide rather than building a bridge," he said.  "We want more than that."
Exodus now confirms that they are returning the Day of Truth back to the Alliance Defense Fund, who started the event in 1996 2005. Exodus International vice president Randy Thomas writes that "ADF will likely find another group to run the event or end it altogether."
Day of Truth, which takes place on the day following the Day of Silence, is intended "to counter the promotion of the homosexual agenda and express an opposing viewpoint from a Christian perspective." Exodus International's ex-gay message was an integral part of the "Day of Truth's" message, and in later years became the dominant part. It only made sense then for Exodus to take over sponsorship of Day of Truth from the ADF in 2009.
In August, Exodus announced several cutbacks due to higher expenses (they had bought their office building at the height of the real estate bubble) and lower donations. It is estimated that they were facing about a 12% budget shortfall from the previous year.
According to the Exodus announcement, they had decided to end their leadership of the event last April, but didn't officially notify ADF of their decision last week. Despite making the decision last April, it appears that Exodus sees the attention being paid to the September Suicides as an opportunity to cast their decision in a more positive light:
"All the recent attention to bullying helped us realize that we need to equip kids to live out biblical tolerance and grace while treating their neighbors as they'd like to be treated, whether they agree with them or not," said Alan Chambers, President of Exodus International, the group that sponsored the event this year.
The web site for Day of Truth, as of this writing, is in "maintenance mode." The next Day of Silence is scheduled for April 15, 2011.
Exodus Denied Tax-Exempt Status in New Zealand
Jim Burroway
August 30th, 2010
A chapter of the Exodus Global Alliance was denied "charitable status" by New Zealand's Charities Commission, denying a local Christian Trust's exemption from paying income taxes. Before this ruling, Exodus had enjoyed its tax-exempt status for about a decade.
Citing guidelines and policies among professional psychiatric, psychological and counseling organizations, the Charities Commision declared that Exodus was not performing a legitimate public benefit because homosexuality was not a mental disorder and did not need curing. The commission also  noted the American Psychological Association's report which found that there was little scientific evidence that homosexuality could be "cured."
You can read the commission's decision here (PDF: 809KB/15 pages)
Exodus Announces Cutbacks
Jim Burroway
August 23rd, 2010
The economy is affecting everyone, so it should come as no surprise that many LGBT organizations and anti-gay groups alike are experiencing downturns in financial support. Exodus International has revealed through its facebook page that they have had to initiate layoffs:
Dear friends, please pray for us at Exodus. We have experienced an unexpectedly low giving season this summer coupled with much higher expenses (insurance, utilities, etc). Sadly, we have had to let several staff go. Your prayers are appreciated. For those who are also having to endure this unfriendly economy, our prayers are with you!
Characterising the layoffs as letting "several staff go" is significant. Exodus is not a large organization to begin with. This latest facebook announcement coincides with a fundraising plea on the Exodus blog. Ex-Gay Watch reports that Exodus has cut benefits as well.
In 2008, Exodus bought an office building in Orlando because, according to their newsletter, they needed more space to house their expanded staff. They had been renting nondescript office space until then. That bold financial move occurred near the peak of the real estate bubble. Today, Orlando-area office vacancy rates are now 21%, with some building owners offering free upgrades and up to eight months of free rent. Ouch!
Late update: According to a fundraising letter sent to supporters, Exodus International president Alan Chambers put their budget shortfall at $125,000. According to the most recent IRS form 990 available at Guidestar, Exodus' total revenue in 2008 was $1,086,114, which was nearly half a million down from 2007. Even if revenues remained steady through 2009 (and given current economic conditions, that is highly doubtful), then this latest shortfall likely represents a minimum of 12% of their budget for the year.
Marin, Chambers, Others Respond to Prop 8 Decision
Jim Burroway
August 10th, 2010
Christianity Today has a roundup of responses from various Evangelical leaders to last week's decision declaring California's Prop 8 unconstitutional.
The most interesting response, to me, comes from Andrew Marin, who is often credited as being a "bridge builder" between Evangelicals and the gay community. Interesting, only because I've been listening to hours of his talks trying to figure out what he really believes, and I don't think I'm any closer to understanding what he wants to accomplish than when I started, since he won't just come right out and say what he really believes. In response to the Prop 8 decision, Marin told Christianity Today:
We can continue to politically fight a drawn-out battle with a government that is not governed through an evangelical worldview, producing more casualties for Christ. Or we can learn right now what it means to live in relation to, and relationship with LGBT people as gay marriage is legalized—continuing to actively show Christ's compelling nature regardless of state or national policy. The choice is ours.
Trying to understand Marin's position on same-sex marriage (or whether homosexuality is a sin) is like trying to deconstruct the latest statements from the Federal Reserve. When asked directly whether he thinks gay people should marry, Marin adamantly refuses to answer and instructs his followers to do the same. Which, to me, blows his whole bridge-building exercise out of the water. After all, who wants to walk onto a bridge when they don't know where it goes?  So without a map, we're left hunting for clues and here we find another: the government is not governed (as evidenced by this decision) through an Evangelical worldview. Many LGBT people might find cause to dispute that — we can't marry in 9/10ths of the country — but as a self-proclaimed evangelical himself we at least now have an indication that marriage equality doesn't fit that shared worldview. Take that hint for what it's worth.
Alan Chambers, of Exodus International responded:
We cannot avoid the glaring scriptural truth that there is, and will always be, a right way and a wrong way concerning just about everything we can imagine. And, yet, I believe that our attitudes towards people (internal and external) are just as important as our positions on the issues at hand. … I firmly believe that if we had spent as much money, time, and energy battling for people's hearts as we did fighting against their agendas, the gay rights battle would look very different today.
In a recent statement condemning Uganda's proposed draconian legislation to impose the death penalty on gay people under certain circumstances and to virtually outlaw knowing or providing services to LGBT people, Chambers acknowledged that part of his motivation for waiting sixteen months before adequately addressing the March 2009 anti-gay Kampala conference which started the whole mess was due to the fact that LGBT advocates were calling upon him to do so. That was, I think, a startling and welcome admission. It also marks a change from 2007 when he spoke before a group of anti-gay activists in Florida and characterized the gay community as following an "evil agenda" and actively lobbied Congress against hate crimes legislation and other issues important to the LGBT community. And yet, even in those times, he would offer messages to other broader mainstream audiences similar to the one above. So whether this change is episodic (as others have been) or enduring remains to be seen. (Update: Alan reaffirms that "Exodus isn't returning to politics, but it was a good venue for talking about having compassion for our neighbors whether we agree with them or not.")
Other interesting reactions include Timothy George of Samford University:
Christians who thought they would be able to just sleep through this issue will not be allowed to. At stake in the debate is the very nature of marriage itself. Thinking biblically does not allow us to regard marriage as merely prudential or preferential (I like strawberry, you like pistachio), but as a covenantal union of one man and one woman established by God for a purpose that transcends itself. Marriage is not a "right" to be defended or exploited…
Gerald R. McDermott, professor of religion at Roanoke College:
Social science has shown that children do best in a home with two parents of the opposite sex in a low-conflict marriage, and gay marriages make that impossible for their children and less likely for society generally. More children will be created by artificial sperm donation, which in many cases forever cuts the children off from knowing both their biological parents. Gay marriage will also encourage teens who are unsure of their sexuality to embrace a lifestyle that suffers high rates of suicide, depression, HIV, drug abuse, STDs, and other pathogens.
McDermott, a relatively minor figure in anti-gay politics, nevertheless remains unchastened over pushing discredited researcher Paul Cameron's bogus statistics. His 2004 Christianity Today article, "Why Gay Marriage Would Be Harmful," was the basis for one of the earliest reports by Box Turtle Bulletin.
Glenn Stanton of Focus On the Family was equally direct in his response:
The gospel is deeply serious while Judge Walker's decision is a jumbled mess of sloppy thinking and accusation. He asserts religion is the cause of violence against gays. Jesus, when asked a tough legal question about marriage, explained, "God created them male and female." This dual identity of humanity is no small thing for us nor our Lord because male and female image the invisible God, creating a full human communion. But Judge Walker says, "Gender no longer forms an essential part of marriage." The Christian's allegiance is clear.
Gender was a major focus on the 2008 debate hosted by Box Turtle Bulletin between anthropologist Patrick Chapman and Glenn Stanton on Stanton's white paper, "Differing definitions of marriage and family" (PDF: 80KB/10 pages).
And finally, I'd like to highlight Mark Yarhouse, of Regent University:
I don't know that there is one response to the Proposition 8 decision that will reflect the depth and breadth of the gospel in the life of believers today. A gospel response is shaped by many factors, including how one views Christ and culture. Some Christians will see appealing the decision as part of the gospel response, drawing upon legal avenues and hoping it will be overturned upon appeal. Other Christians will prayerfully consider alternatives to legal means to be a witness to a rapidly changing culture. I think younger Christians, in particular, are more likely to explore such alternatives.
Yarhouse collaborated with Wheaton College's Stanton Jones in an ex-gay study that found very little change among the study's participants. Because of the study's results, Yarhouse has since downplayed the possibility of sexual orientation change.
Exodus Posts a Blogsplotch Against Masturbation
Jim Burroway
August 4th, 2010
I was tipped that ExodusYouth, (which, just as its name implies, is the youth arm of the ex-gay group Exodus International) has a blog post on the sin of masturbation. Well, actually, the title asks whether masturbation is a sin or not. I assume the rest of the post answers the question, or at least examines it somehow. And I assume it is somehow relevant to the whole struggling ex-gay what-do-I-do-with-my-sexuality conundrum when you're not allowed to form romantic interests in people who you find interesting.
I assume the post goes into all that, but to be honest, I wasn't able to read the whole thing. It's because it's long — and yes, it's very long, at some 1,600 words. And not because it has such inane stuff like "An orgasm was not originally designed for relaxation or for self-indulgence," or "Can you imagine what it would be like, men, to never have masturbated," or (in the worst advice ever) "We also must daily deny ourselves, our fleshly desires, and self-focused motivations to Christ.  The longer we starve an addiction, the easier it becomes to resist."
No, none of that is why I stopped reading. It's this: go to the blog post and this is what you'll see:

Excuse me while I go find some paper towels.
Mean-Spirited Tweet of the Day
Jim Burroway
July 23rd, 2010
You know a counterfeit is a counterfeit when the happiness and freedom it initially promised ends up leading to deeper bondage.

– Exodus International president Alan Chambers
"Counterfeit" is ex-gay code-speak for gay people getting together, falling in love, forming families, and living the American dream. "Bondage" is ex-gay code-speak for just going about your life — that is if you're gay. If you're straight, then the term is just "living." But whatever.
Alan Chambers will spend next week taking his counterfeit message to Brazil. He will be speaking for six days at a Summer Institute next week at the Igreja Bautista Central in Magé, near Rio de Janero. Here's the Google translation:
We are glad to realize another Institute. This time, in partnership with Exodus International. Exodus International is the largest evangelical institution that works to restore and evangelization of the world's homosexuals. Together, we are bringing the topic: "Grace That Makes Reborn."

Our purpose is to show the grace of God as the unconditional and sole agent that enables a real transformation in the lives of those who struggle with homosexuality and who are often marginalized by society and the Church of Jesus Christ.

The instrument used by God to bless us in these days will be Mr. Alan Chambers, president of Exodus International. He will minister every day talking about the emotional and spiritual causes of homosexuality, will speak about the myths we create about homosexuality, the importance of a Christian attitude toward homosexuals, and speak of the structure of this ministry to be applied in the Church to bless the lives of people living this conflict.

We have no doubt that these days will mark our history and our lives, for this reason we invited you to join us. We believe that, as a church, or simply, individuals must have an attitude of love and compassion for those who also loved Jesus. After all, the cross of Christ is not for a privileged few but for all, including homosexuals. God has no favorites when it comes to saving people from their sins. His love and grace are the essential ingredients for a sinner can be reborn. Therefore, we believe this can make FREE qualqur again sinner.

Sign up and receive this blessing.
Uncle Silly's Celibacy
Timothy Kincaid
July 14th, 2010
July 23, 1992. That's the last time that Randy Thomas, Exodus' VP, had sex with another person. He was 24.
But he doesn't mind. He's fine being celibate and he doesn't even mind not having any form or romantic or sexual relationship; he has other people's kids to meet that need.
I can't imagine myself at 50 either! But when I was 24, EIGHTEEN years ago :) I wouldn't have imagined I would be single at 42 years old and not having sex with another person for the next 18 years!

As a matter of fact, if I had know that at 24 my brain might have exploded.

But let me ask you this, even if you are gay … is it possible to be alone … and gay … at 50? Is it possible to be with a partner but still lonely or miserable at 50? In fact, is it possible neither of us could make it to fifty? OR live to 100 and have a blissful life?
…
I also don't envy my married friends anymore. I enjoy being "Mr. Randy" or "Uncle Silly" to kids all across North America. My relational needs are met and being met abundantly.
I've known plenty of people who find contentment in celibacy. And I fully support the right of each person to find the life that gives them meaning and fulfillment.
I just wish that Randy didn't use his decades of celibacy as a tool to deny me my civil rights. I wish that he agreed with me that each person has the right to find the life that gives them meaning and fulfillment, even if it does not fit his god's expectations.
Former Exodus Leader Alan P. Medinger Died
Jim Burroway
June 29th, 2010
Alan P. Medinger, former Executive Director of Exodus International (the office's title has now been changed to President) and former Executive Director of Baltimore/Washington-based Regeneration Ministry passed away on Monday morning. He is survived by his wive, Willa, two daughters and a son, and several grandchildren.
Medinger is probably best known for his book, Growth into Manhood: Resuming the Journey
, in which he recounts a theory of homosexuality which is essentially identical to Joseph Nicolosi's reparative therapy model. This model puts forward the claim that homosexuality is the result of poor parental bonds and same-gender modeling, particularly with the father. According to that theory, the lack of a male bond with the father results in a "gender identity deficit" with a resulting "inner sense of emptiness." In Growth into Manhood, Medinger refers to his own homosexuality as being the result of specific "choices" he made in childhood:
For me, a couple of those factors were decisions that I made quite early in life. I have a vivid memory of lying in bed one night as a young boy, listening to my parents fight, and saying to myself quite smugly, "They can never hurt me. No one will ever hurt me." I believe that I made a decision that night to never be emotionally vulnerable. As a consequence of that decision, until my conversion years later, I would never be free to truly love anyone.
Medinger claimed to have experienced a sudden, miraculous "healing" from homosexuality on November 26, 1974 as a result of prayer. He started Regeneration in 1979. He was the first Executive Director of Exodus International, and he held that position until 1985.
In Medinger's writings, he would occasionally reference several of the more unsavory characters in the anti-gay political movement. In Growth into Manhood, he refered to Holocaust revisionist Scott Lively's book, The Pink Swastika, as source material for evidence of the "super-warrior" type of gay man:
Another type is the man who exalts manhood to the extreme. At the same time, he denigrates womanhood, and as an outgrowth of this, he sees a man (usually a younger man or teenage boy) as a more desirable sexual partner. This type of man seldom shows any deficit in manhood. To the contrary, he may be the warrior or super-man type. This phenomenon was seen in the ancient Greeks and Romans and more recently in the Nazis. There may be an element of love for the younger man who is the object of the older man's attractions, but the older man seems driven by male idolatry rather than gender emptiness.
The core thesis of Lively's book is that homosexuality was at the root of the Nazi party, and that the natural consequence of equal rights for LGBT people in society would be the return of violent fascism. This theme, which has been rejected by every reputable historian, is the relentless focus of the entire book.
Medinger also cited discredited "researcher" Paul Cameron, for example, in this Regeneration newsletter of 1994 in which he cited Cameron's widely discredited "obituary study" to claim that gay men only live, on average, to age 41.
Exodus Co-Founder: "There Were No Real Standards For Training Or Methodology"
A multi-part video interview series with Michael Bussee, co-founder of Exodus International turned critic.
Daniel Gonzales
June 29th, 2010
Even today Exodus ministries are somewhat of a free-for-all.  Operating under the guise of "pastoral counseling" lay ministry leaders at Exodus programs are free to engage in pseudo-therapy as well as a slew of religious exercises from distributing testimonials at gay bars to exorcisms.
In today's video Exodus International co-founder Michael Bussee explains that at the time of Exodus' founding he had the most formal mental health training of anyone in the organization… he was in a masters program.  Bussee admits his program at Exodus was successful at creating a safe, confidential, therapeutic environment but he never successfully found the secret to making people straight.
Lastly, Bussee details what he believed went on at Exodus' various other member ministries across the country.
[full transcript after the jump]
The Gayest Place in Orange County
Jim Burroway
June 24th, 2010
He leaned in and whispered, "I love her! She's so funny. She's just like Ellen DeGeneris!"
My new acquaintance was right. She was very engaging and had us all in stitches, which might at first seem incongruous for a workshop on dealing with discouragement. But that was the approach Christine Sneeringer took at the Exodus Freedom Conference in Irvine, California. I decided to attend that conference in June 2007 because I wanted to get a first-hand look at what Exodus International looked like to those who seek to change their own sexuality. So there I was, listening and laughing at Christine's talk about her difficulties in "coming out of lesbianism" before becoming director of Ft. Lauderdale-based Worthy Creations, an Exodus member ministry. A lot of her tips consisted of a steady stream of Bible verses, which my friend dutifully called up and notated on his brand new first-generation iPhone's Bible app. My new friend, who had moments ago plopped himself down in the seat next to me, exuded an easy charm and likability that blew away every image of a cowering, sniveling and self-loathing "struggler" (that's what they call themselves and each other; I never heard the word "ex-gay" at the conference) that I was burdened with when I decided to attend the conference. In fact, he was not much different from any other young gay man who you'd run into in West Hollywood or the Castro.
The same was pretty much true for most of the 700 people who attended Exodus' signature annual conference. As you would find in WeHo or the Castro, the conference attendees tended to skew younger (twenties and thirties mostly), were mostly white, and predominately male. And the Exodus conference had another thing in common with WeHo and the Castro: For five nights and days, Concordia University, a private Lutheran-affiliated (Missouri Synod) campus, was transformed into the gayest gathering in all of Orange County. And I don't mean that in a condescending, snarky sense, but rather in a revelatory sense, one that I hadn't expected.
I began to draw this conclusion early on Tuesday evening as people filtered into the main hall for the opening plenary session. I quickly determined that there were two broad categories of people taking their seats. The first group consisted of veterans of previous conferences. They had made lots of friends at those conferences and they were eager to meet up again. It was sort of like a summer camp reunion. Every once in a while, you'd hear someone let out a squeal of excitement when they suddenly spotted a friend from across the room. They'd then race over to hug and greet their friends and excitedly catch up on old times, jazz hands and all. I was surprised at how quickly they let their guard down. As all gay men come in so many varieties, so do the strugglers. Some are more butch while others are more effeminate. But here, it seemed that no one bothered to hide whatever embarrassing mannerisms or speech that would otherwise come naturally to them and cause no end of grief among their outside peers. This was another surprise, because it contradicted the emphasis on gender-conforming appearances and behaviors that many ex-gay programs strive to instill.
The second group filtering in were the first-timers. They were easy to spot because they had that look of fear in their eyes that we all have experienced — the fear and shame that they would be discovered as being gay. They were visibly nervous, and you could tell that they remained on guard until the opening program was underway.
But then something magical happened. When Exodus Vice President Randy Thomas took the stage as M.C. you could see a sense of relief wash over this second group. If you've never seen Thomas in the flesh, well let me just say that he's not exactly the most masculine man I've ever seen. And for this crowd, that worked wonders. Thomas was very confident, campy and genuinely funny — a natural-born entertainer. He really did a great job at setting these first-timers at ease. Thomas deliberately mixed his sports metaphors to signal to the crowd that he couldn't have possibly cared less about any of it. He joked about show tunes, fashion, Project Runway, shopping – you name it, as the audience roared with laughter in self-recognition. He even made a few gentle lesbian toolbelt and softball jokes, all in very good fun and affection. And as the evening wore on, I could sense a wave of relief washing over the first-timers. It was as if half the room collectively exhaled.
I found it easy to identify their sense of relief. It reminded me of the first time I walked into a gay bar. It appeared to have dawned on them that – finally! – this is a place where they can be themselves. They no longer had to worry about where their wrists went or how they crossed their legs or what expression or tone escaped from their mouths. For many of them, this was probably the first time in their lives that they were surrounded by so many people who were exactly like them! Which was the same thought I had during my first visit to a gay bar. I remember looking around and thinking to myself, "They are all gay, just like me!" When these first timers warmed to the conference, they appeared to have a similar yet critically different thought: "They are all gay and don't want to be, just like me!"
There was one other thing that surprised me – and I don't know why this should have surprised me either. The conference was, on balance, actually a lot of fun. I can't say that I had that much fun exactly. I was there to just be quiet and learn what the conference was all about. For me, it was more of a work assignment, a sort of an anthropology project. But the live music (Yes, Christian Broadcasting Network personality Sheila Walsh even sang "Somewhere Over the Rainbow"!) the jokes, the camaraderie between sessions, and the surprisingly honest conversations that took place between and among the strugglers during meals and breaks told me that this wasn't going to be the gloomy and punitive event I expected to find.
Exodus International presents many faces to the world. To those who are outside of the ex-gay movement, Exodus is best known for its engagement in the culture war. I had experienced that face first hand when I attended their Love Won Out conference five months earlier in Phoenix. Parts of that face crept into the Freedom Conference from time to time, particularly in workshops that were aimed at parents and at those who were of a more activist bent. Some of the parents' workshops I attended were particularly egregious. One workshop leader, a San Fransisco-based therapist by the name of Robert Brenan, was very good at confirming every fear and angry thought that crossed those parents' minds. "Every young man or woman out there who is seeking that fulfillment of a homosexual relationship is depressed," he confidently told them. I guess Exodus and their affiliated speakers wanted to make sure they stayed in line. And Michael Brown spoke at a plenary session in which he exhorted the crowd to fight against "pitched attack from hell" against the moral fabric of the culture at large, saying that a Christian should value the cause more than he values his own life. It was a message that these strugglers took to heart. It seemed to give their sense of deprivation a divine purpose and gave them a means of shouting out their frustrations against those who saw no reason to struggle as they did. Which goes to show that rabbles can be roused anywhere.
But those were exceptions, and they were so glaring because most of the conference appeared to steer clear of culture-war rhetoric. This was particularly true in programs which were tailored for strugglers themselves – and this was the vast majority of workshops and events of the conference. This is where Exodus presented a very different face from what I had seen before.
And again, this shouldn't be too surprising. As longtime readers of this web site know, Exodus is very good at adapting its message to different audiences. And with this particular audience, when you strip away all the layers – the Christian commitments, the shared belief that homosexuality was morally deficient, the internalized shame for being gay – they were still in the end a gay audience, and often a savvy one at that. That meant that Exodus has much less room to bullshit them than they would their parents or the general public. That's not to say that the strugglers weren't laboring under a lot of false expectations. Many of them were, and those expectations were reinforced at that conference. But there were limits as to how far Exodus could go.
And so, for example, they had a workshop on AIDS. Exodus understands that because this audience is, fundamentally, a gay one, some of them are living with HIV/AIDS. So any hint of AIDS stigma was completely forbidden. I didn't attend that particular workshop, but in talking with others who did, they said that it was generally very good and sensitive, albeit from a distinctly Christian point of view. These were guys who themselves were involved with health care and HIV/AIDS, so I tend to believe their assessment is probably reasonably accurate. They said it was devoid of condemnation, although the safe-sex advice was relegated to how you might protect your future spouse should you someday marry. (One struggler said he was disappointed that they didn't talk much about effective outreach and care for people with AIDS in the gay community. But since I wasn't there I can't say whether I would have agreed with that particular criticism.) While AIDS might be brought up in other venues as a reason why one should become ex-gay, that was never mentioned here, at least as far as I was able to observe.
But you could really see the limits of how far Exodus could push whenever a workshop flopped. John Smid's workshop on masturbation – about how you should never masturbate again for as long as you live – had the jock sitting next to me slamming his notebook shut and muttering under his breath, "This is bullshit!" Another struggler brought Randy Thomas' workshop on "Warring World Views and our Redemptive Response" to a screeching halt when he angrily denounced some of the anti-gay preachers who were featured on a compendium of video greetings that was shown on opening night. "When I was in the lifestyle, they were the ones that caused the most harm, the most anger, the most pain between me and my family." He couldn't finish, and instead broke down crying. All talk of "warring world views" suddenly became moot. The only thing that mattered now was comforting this young man who had experienced so much pain from his own church, pain that came flooding back at him during the workshop. This was a shared pain that everyone in that group could identify with. Myself included.
And there were other, much lighter notes that reminded me that the conference attendees were very much my people. Take poor Tim, for example. I have no idea whether he's actually gay or not, but he should be. He was the divinity grad student who was called upon at the last minute to deliver a workshop called "Secrets of Men: Understanding Masculinity." God was he hot! He spent a lot of time in the gym, and he knew how to buy clothes which, modestly yet snugly, showed off his hard work in the best possible light. And this stud was going to talk about the "secrets of men!" Bonus!
Needless to say, the room was packed to overflowing. And poor Tim, someone forgot to set up the A/V projector, which meant that he couldn't show his PowerPoint presentation and videos. After about a half hour, he sheepishly announced that they would have to reschedule the workshop. He was so cute. He apologized profusely and everyone, of course, forgave him. When Randy Thomas later announced an alternate time during what should have been a break period, we selflessly sacrificed our break and again filled every seat, this time in an even larger room. I guess word had spread. The presentation itself turned out to be extremely silly: videos of football players patting each other on the butt while Tim solemnly announced, "That is an example of an appropriate, non-sexual masculine touch." But that was secondary to the real attraction of the workshop: his arms, his chest, his own inappropriately-pattable butt in his tight-fitting Dockers. I think if he had needed to reschedule again, nobody would have minded.
And that brings me right back to the point I really want to make. Regardless of whatever images we've conjured of what an ex-gay "struggler" looks like, those images are often more a product of fiction than fact. They are also often products of ex-gays who go on to try to publicly proclaim their own heterosexuality, a proclamation that is typically less than credible. Yes, I saw that too. On opening night before the conference, there were news cameras roaming the grounds. And standing before one of them was a man in his mid-fifties who looked like an aged Rod Stewart clone from 1978, but with the mannerisms of Paul Lynde. "Of course I'm straight!" he squealed as he leaned into the camera. "If you don't believe me, ask my wife!"
Fortunately, those examples were mercifully rare. Most of the people I talked to were full of hope, but they also recognized the very serious challenges that lay ahead of them. And so the best way to regard these strugglers is to think of them as our gay brothers and sisters, because that's really who they are. And for most of them, that is what they ultimately will be. If the research that was paid for and supported by Exodus International has any validity, then of the approximately 700 people who attended that conference three years ago, a quarter to just under half of those strugglers are no longer struggling today. And in a few years, the dropouts and "failures" will reach two-thirds of the group that I saw that year.
I saw quite a few strugglers there who I'm sure have come out of the experience just fine. There are others however who I still remember and worry about. I worry about the handsome young man from Sacramento who, at age 25, was an unmarried father and a drug addict. "I only feel gay and act out when I'm high," he told me. "Acting out" is ex-gay parlance for having gay sex. He hoped that if he could get a handle on his addiction that his homosexuality would somehow disappear. "I'm only gay when I'm high," he kept repeating.
I think about the young man from Chicago who was there with his wife. They had two small children, the youngest just a few months old. On opening night, Exodus International president Alan Chambers raised the possibility that some people's sexual orientation might not change and challenged them to persevere anyway. I asked him what he and his wife thought of that. "She's very scared," he said. "She cried all night. She kept asking me, 'What if you don't change?' I don't know. There aren't any guarantees. All I can do is try."
I worry, too, about an older gentleman who said that he wasn't ex-gay, but was a church volunteer accompanying two other ex-gays from New Mexico. I asked him how he became interested in the ex-gay movement. I don't recall his answer, only that he said that he spent so much time in this ministry that his wife divorced him. "That's okay," he said without a hint of regret. "God freed me so I can spend more time in the ministry." That was odd. I'd never heard anyone credit God for their divorce before, let alone be grateful for it. That conversation left me with way more questions than answers.
And I think about the father from St. Louis who was there with his teenage son. His son had come out to him a year earlier. Since then, the father had read every Exodus- and NARTH-recommended book he could get his hands on. He had just finished one of Joseph Nicolosi's books. Nicolosi believes that male homosexuality is caused by a poor relationship between the father and the son. The father was wracked with guilt. "It cut through my heart like a knife," he confided, with his eyes welling up with tears. Because I was there to observe and not participate, I had made a rule for myself that I would not try to offer any advice. I broke that rule here. I reminded him that his son loved and trusted him enough to come out to him, and to share with him perhaps the most personal and potentially embarrassing aspect of his still-young life. He took a huge risk in doing that. I told him that my father had died when I was in college, long before I was able to come out to him. In one very key way, this father and son were no longer strangers, and that he was lucky that they shared that kind of trust. He told me he really hadn't thought of that, and it seemed to give him a better perspective on his relationship with his son. I wonder how they're doing now.
It's three years later, and today is the first full day of the 2010 Exodus Freedom conference. This year's conference is a day shorter than it was when I attended. For this conference, they have returned to Concordia University in Irvine, and once again, the campus will be the gayest place in Orange County. I really wanted to go. Maybe I, too, could catch up on old friends and acquaintances, just to see how they're doing – if they're still around. I wonder if my friend's iPhone still has his Bible app, or if that app has now been replaced with Grindr. Unfortunately, commitments conspired to make such a trip impossible. Oh well, maybe next year.
The Ex-Gay "Post-Gay" Charade
Jim Burroway
June 16th, 2010
There have been a lot of talk about the so-called "post-gay" phenomenon. Andrew Sullivan has posted quite a few examples of it on his web site over the past few years. "Post-gay" describes a world in which gay, straight, bisexual, whatever have all achieved true equality and acceptance, to such an extent that maintaining a separate social structure remains moot. It's John Lennon's "Imagine" for sexual orientation, a world without fears, rejection, discrimination; no more sorrow and no more pain.
Post-gay is a world of complete assimilation, and this assimilation would happen not because people went back into the closet, but because the very concept of a closet no longer makes any sense. Nor would the idea of a gay club or a gay ghetto. It would come about when the culture war is over, with those who fought against LGBT equality having lost and those who fought for LGBT equality having been made irrelevant.
That's what is meant by "post-gay." It describes a world that is completely alien to those who oppose LGBT equality. In fact, it is their worst nightmare. Which is why it is beyond offensive to see Exodus International vice president and perennial culture warrior Randy Thomas to expropriate the term "post-gay" as a euphemism for "ex-gay":
I contend (hat tip to Peter Ould) that people like us are on a Christian post-gay journey where the gay vs. ex-gay vs straight labels are no longer sufficient … or even appropriate … to describe who or what we are about.
What Thomas describes as a "Christian post-gay" journey is the complete negation of what post-gay is all about. If Thomas had bothered to really pay attention to the WBUR radio program on the subject that he linked to, he would see that.
To be truly post-gay, Thomas would have to believe not just that the labels no longer matter, but the meaning behind the labels no longer matter either. In other words, being gay is no longer an issue, but also that having a relationship with someone of the same sex is also no longer an issue. Obviously, that is a non-starter for him. Otherwise, he would no longer work for an organization that spends a million dollars a year convincing other people that being gay — or being in a same-sex relationship, if that is all he really cares about – is an issue. A big issue. An issue big enough to dedicate his life to making it an issue for everyone else everywhere he goes. From  London to Mexicali and all points in-between.
If Exodus were post-gay, then that means that Exodus will meet next week at their annual conference to spend four days and nights talking about something that is no longer relevant. They will cap it off with a Love Won Out conference, again to talk about something that is no longer relevant. Exodus President Alan Chambers will be speaking for six nights at a church in Rio de Janero in July, presumably to talk about something that is no longer relevant.
Exodus is working on a post-gay journey? Tell that to the people who have been impacted by Exodus' message of "truth and love" to the LGBT community. Tell that to the people of Uganda.
In fact, Thomas isn't interested in a truly post-gay world, but a "Christian post-gay world," which he admits in an earlier post is simply a euphemism for "ex-gay":
Ex-gay is an identity label based in what we are not and I have never seen how that is supposed to be positive.  The secular media likes it because it quickly pigeonholes a sound bite.  I have reluctantly used it in the past, Exodus has reluctantly used it from time to time but I only know maybe 4 people who actually like using that term.
He doesn't like "ex-gay"? Fine. But abusing the English language to confuse people into thinking that what you're describing is the complete opposite of what they think you're describing is fraud, pure and simple.
Thomas' "ex-gay equals post-gay" charade is as disingenuous as PFOX's "ex-gay discrimination" tirade, and equally as offensive. In today's climate, Thomas is no more post-gay than I am. I look forward to the day when Box Turtle Bulletin becomes irrelevant. So does Thomas, I suspect. But it doesn't take a rocket scientist to know that that day looks very, very, different to him than it does to those who truly envision a post-gay world.