Gene Robinson's Invocation Shoved Into HBO's Closet
Jim Burroway
January 18th, 2009
When the Obama Inaugural committee announced that the Rt. Rev. Gene Robinson, the first openly gay Episcopal Bishop, would deliver the invocation at the "We Are The One" concert at the Lincoln Memorial, it was seen as an olive branch to the gay community, still seething over the selection of Rick Warren to deliver the invocation for the Inauguration itself.
The announcement that Rick Warren was selected came just days after Warren compared gay relationships to incest, child rape and polygamy. But by pointing out that Rev. Robinson's invocation would come at the start of the HBO-aired live concert in front of one of America's best-loved memorials, this high-profile announcement was portrayed as a separate-but-almost-equal bookend to Warren's invocation at the Capital steps.
Well, except it turned out not to be nearly so equal. In yet another deep insult to injury, HBO did not air Rev. Robinson's invocation. The salve to the gay community meant to calm the outrage over Warren's selection was for naught. Hundreds of millions around the world will hear Warren's invocation on Tuesday. But today, the only ones to hear Rev. Robinson's prayer were those thousands who were present at the mall. Robinson's prayer wasn't aired live, nor was it aired during the 7:00 p.m. rebroadcast.
And guess what else was shoved into the closet?  The D.C. Gay Men's Chorus singing with Josh Groban. Unlike every other performer, they came and went without being identified.
These snubs are inexcusable. Did HBO cave in the face of conservative outcries over Rev. Robinson's selection for this event? Did the Inaugural committee rush Rev. Robinson onstage and off before the broadcast was slated to begin? Whatever the case may be, this is a cold slap. HBO has some serious explaining to do, as does the Inaugural committee.
Harvey Milk is screaming in his metaphorical grave right now.
Update: HBO says they're not to blame for Rev. Robinson's omission.
Click here to read Rev. Robinson's invocation.
Open Letters to Rick Warren from Faith In America
Jim Burroway
January 17th, 2009
Spurred on by the Warren controversy, Faith In America has launched a new project, "Can You Understand the Harm?", which includes videos of founder Mitchell Gold of Hickory, N.C., and Tracey Zoeller of Chicago, IL. The videos and open letters are directed to Rev. Rick Warren and other faith leaders, and they were written to explain the "harm caused to gay Americans by religion-based bigotry, prejudice and discrimination."
Mitchell Gold is the author of Crisis: 40 Stories Revealing the Personal, Social, and Religious Pain and Trauma of Growing Up Gay in America
. He is also the founder of Faith In America. Here he is reading his open letter to Rick Warren: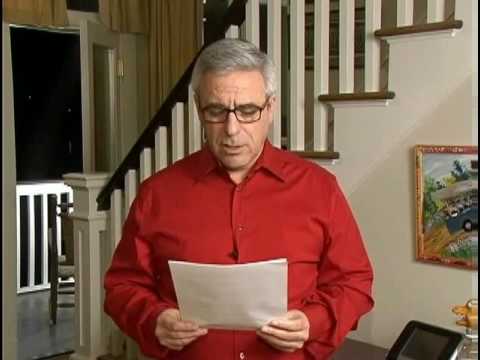 Tracey Zoeller is the author of the young adult novel, The Pastor's Daughter
.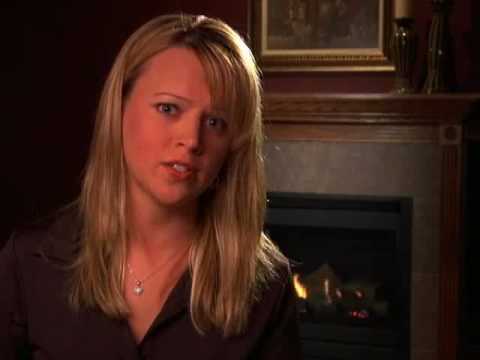 In addition, Faith In America collected more than twenty letters (PDF: 420 KB/19 pages) to send to Warren.
Civil Rights Leader To Rick Warren: I Must Assume You Do Not Care About Religion-Based Bigotry
Jim Burroway
January 17th, 2009
As a medical student in Nashville from 1957 to 1961, Rodney Powell became a student protest leader in the African-American civil rights movement. Since then, Dr. Powell has continued his activism in support of African-Americans and LGBT Americans.
In this video, Dr. Powell find it "astounding" that Rev. Rick Warren was invited to deliver the keynote address on Sunday at a Martin Luther King Jr. celebration service at King's Ebenezer Baptist Church in Atlanta: "Mr. Warren, I do not believe that Dr. King would find your spiritual leadership unifying, and I'm certain he would not find it part of his vision for America as a beloved community. … Your pastoral leadership would not please Dr. King, and it certainly does not honor him."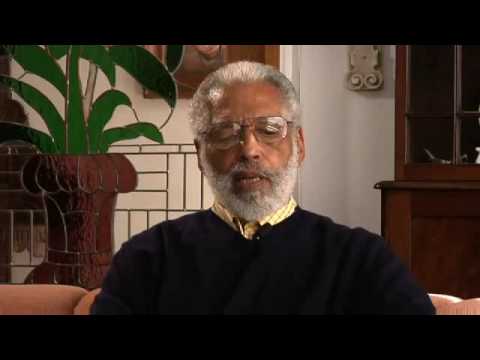 Rodney Powell serves on the board of directors of Faith In America.
Hitler, Lenin , Mao, and Warren: "Whatever It Takes"
Jim Burroway
January 16th, 2009
If there's any question about whether Rick Warren is interested in power rather than faith, just watch this: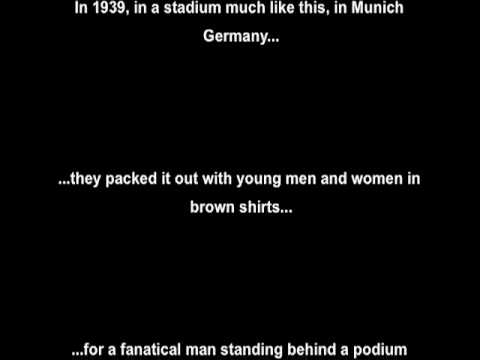 Gay Former Clinton Aide Furious Over Rick Warren
Jim Burroway
January 14th, 2009
David Gilgoff at U.S. News and World Reports mistrusts LGBT leaders' ability to speak for the gay community (he generally distrusts leaders of any movement, not just LGBT). So he was wondering if the rank-and-file were as mollified over Obama's invitation to Gene Robinson as the LGBT leaders seemed to be, or were they still upset over Rick Warren giving the inaugural invocation. "Without polls, it's really impossible to know," he explained.
But he is getting a lot of angtry comments from LGBT people who aren't happy with their self-appointed leaders. One came from a former Clinton White House aide:
… [T]he problem here goes well beyond Warren's incendiary language equating gay marriage with incest. He is what he is. The greater problem lies in the President-Elect's cruel calculation that this insult and offense to gay America is acceptable collateral damage for whatever plus he sees in the suck-up to Warren, giving profile and platform to this mega-merchant of discrimination in the first program agenda item during the first official act of his first day in office. I was one of the 12 first-ever openly gay White House staff members to take up work the day following President Clinton's inauguration. His respect for gay Americans was evident even when setbacks and disappointments slowed the change agenda, and he certainly did not deliberately nor unnecessarily scheme to sell out gay Americans on his first day in office to score points with opponents. Ordinary gay Americans will need to hold this new Administration to the tenets of its campaign and to the idealism of its Inaugural language — and to a fundamental expectation for respect. The Warren invitation remains a disgrace and a blemish on day one of the new Administration. Shame on Obama.
Meanwhile, Nancy Goldstein thinks the Robinson choice was "too little, too late."
Bishop Robinson To Deliver Invocation At Inaugural Kickoff
Jim Burroway
January 12th, 2009
In an apparent olive branch to the gay community, President-elect Barack Obama's inaugural committee has announced that the Rt. Rev. Gene Robinson, who became the Episcopal Church's first openly gay bishop in 2003, will deliver the invocation at the inaugural kickoff at the Lincoln Memorial on Sunday. However, the Obama camp denies that this invitation came about as a response to controversy over Rick Warren's selection to give the invocation at the inauguration itself:
An Obama source: "Robinson was in the plans before the complaints about Rick Warren. Many skeptics will read this as a direct reaction to the Warren criticism – but it's just not so."
Rick Warren to the Rescue of Anti-Gay Anglicans
Timothy Kincaid
January 11th, 2009
We have previously discussed how President-Elect Obama's selection for his inaugural invocation, Rick Warren of Saddleback Church, has sought to meddle in the current internal affairs of the Anglican fellowship in Africa. He has, on the international stage, sided with those who are anti-gay.
Well now it seems that Warren wants to meddle on a local scale.
Last week, the California Supreme Court found that the current leadership and congregation at St. James Parish in Newport Beach could not just walk away from the Episcopal Church and take the buildings and property with them. This left those discontented with the Episcopal denomination without a physical home.
The Episcopal Church is hoping that the physical ownership of the site will remove leverage from the local anti-gay activists and will allow for this congregation to be again a part of the fold.
But it seems that this does not fit with Warren's agenda. He is encouraging the congregation to stay in discord and is offering the assets of Saddleback to keep the pot bubbling. Christianity Today has extractions from letters written by Warren:
… [The Episcopal Church has] already considered me an adversary after partnering on projects with Kolini, Orumbi, and Nzimbi, and writing the TIME bio on Akinola.

But since last summer… I've been on Gene Robinson and other's attack list for my position on gay marriage. ….[Our] brothers and sisters here at St. James in Newport Beach lost their California State Supreme Court case to keep their property.

We stand in solidarity with them, and with all orthodox, evangelical Anglicans. I offer the campus of Saddleback Church to any Anglican congregation who need a place to meet, or if you want to plant a new congregation in south Orange County.
Rick Warren has, in so many words, declared war on the Episcopal Church.
It is one thing to take an anti-gay position based on one's theology. It is quite another to encourage schism in another denomination. It is now time for the Episcopal Church to make a formal protest to the President Elect. Rick Warren cannot invoke blessing on a nation if he is seeking to divide a denomination of which he is not even a part.
Further, the ECUSA should be joined by every church body sharing the belief that those who seek discord should not be given a place of prestige. I do not doubt for a moment that Rick Warren will endeavor to bring about splits in the Presbyterian (USA) and United Methodist denominations if he is left unchecked.
Pastor Supports Warren Protests
Jim Burroway
January 9th, 2009
Rev. Kenneth L. Samuel, Senior Pastor of Victory For the World United Church of Christ in Stone Mountain, GA., has written a stirring op-ed in the Daily Voice, supporting the protests against Rick Warren as Obama's choice to give the Inaugural invocation, as well as Warren's invitation to speak at the Dr. Martin Luther King, Jr. celebration at Atlanta's Ebenezer Baptist Church in January. Dr. Samuel writes:
While expressing some disagreement with Rev. Warren's views about gay people, most [civil rights] leaders have generally defended his invitations to participate in these events based upon the conviction that both Barack Obama and Martin Luther King, Jr. stand for reaching out to persons of divergent views and bringing them together in dialogue.

While there is great value in such a conviction, the fact is that Rick Warren has not been invited into a dialogue at either occasion. He has been invited to invoke God's presence on behalf of the nation at one occasion and to speak in tribute to the life and legacy of Martin Luther King, Jr. at the other.

To be sure, if Reverend Warren had been invited into a dialogue about marriage equality, he most likely would have declined…

I am certain that gay rights groups and their allies would certainly prefer to be joining hands and hearts with the Obama administration and the King Center in the quest to re-vitalize the American economy, improve public education, save Social Security, provide universal health care, protect the environment and end the war in Iraq.

Instead, we must now deal with the sting of having been again slapped in the face by fellow fire fighters before we can even focus on putting out the fire which threatens to engulf everyone's house. These 'minor' insults are actually 'major' distractions that we should no longer allow. Lest we continue to be derailed from the common aim of "liberty and justice for all", the protests must proceed.
[Hat tip: HRC Backstory]
Barney Frank on Rick Warren, Obama, and the "Gay Agenda"
Jim Burroway
January 8th, 2009
Jeffrey Toobin has a great profile of Rep. Barney Frank (D-MA) in the latest New Yorker. First thing that pops out is that Frank intends to be much more aggressive than Obama:
Frank's mordant view of human nature presents a contrast to the sunnier approach of President-elect Obama, a difference reflected in their dispute over Obama's choice to have Rick Warren, the evangelical pastor, give the invocation at the Inauguration. "Obama tends to overstate his ability to get people to change their opinions and underestimates the importance of confronting ideological differences," Frank told me. "It's one thing to talk to somebody. I talk to more conservatives than anyone, because I'm trying to get legislation passed. But it's another to make Rick Warren the most honored clergyman in the world." In California, Warren supported Proposition 8, the successful anti-gay-marriage referendum. "Now, when we fight Warren in California, we are going to hear, 'Oh, yeah, but Obama picked him for the inaugural.' He doesn't deserve that honor. And I don't want to hear that the other clergyman at the inaugural, Reverend [Joseph] Lowery, supports gay rights. I didn't vote for a tie in the election."

Frank worries that Obama's evenhandedness may prove to be a political liability.
I think we all can relate to that worry. Frank, on the other hand, won't let that get in the way of what he thinks needs to be done for the economy (he's chairman of the powerful Committee on Financial Services) and for LGBT rights:
Frank is uncharacteristically hopeful about the future, including gay rights. "We're going to do three things in Congress," he told me. "First, a hate-crimes bill—that shouldn't be too hard. Next, employment discrimination. We almost got that through before, but now we can win even if we add transgender protections, which we are going to do. And finally, after the troops get home from Iraq, gays in the military. The time has come." [Emphasis mine]
That last point is key. If we're going to wait until after the troops get home from Iraq, then repealing "Don't Ask, Don't Tell" probably won't happen for a very long time. But his response to those who claim that this represents some sort of radical agenda was pretty good:
"I do not think that any self-respecting radical in history would have considered advocating people's rights to get married, join the Army, and earn a living as a terribly inspiring revolutionary platform."
Warren's Counterproductive AIDS Efforts in Africa
Timothy Kincaid
January 7th, 2009
Last month, I commented on how Rev. Rick Warren's efforts to fight AIDS in Africa seemed to be more of a means by which to influence religious doctrine and public policy in several African nations than a charitable effort. My analysis seems confirmed by an article for the Daily Beast by Max Blumenthal, in which he investigates Warren's AIDS efforts and finds them closely tied to anti-gay political activists and driven by dogmatic ideology.
In addition to the Anglican Bishops that are seeking to destroy the Church of England and remold it under their personal control, Warren has aligned himself with an evangelical pastor in Uganda, Martin Ssempa. This pastor quickly became interested in AIDS prevention after the US allocated 15 billion dollars (the PEPFAR program). While taking a salary from US taxpayers, he implemented efforts to remove condom use from Uganda's successful ABC (abstinence, be faithful, condoms) anti-AIDS efforts.
By 2005, billboards promoting condom use disappeared from the streets of Kampala, replaced by billboards promoting virginity. "Until recently, all HIV-related billboards were about condoms. Those of us calling for abstinence and faithfulness need billboards too," Ssempa told the BBC at the time. A 2005 report by Human Rights Watch documented that educational material in Uganda's secondary schools falsely claiming condoms had microscopic pores that could be penetrated by the HIV virus and noted the sudden nationwide shortage of condoms due to new restrictions imposed by on condom imports.
Due in part to these efforts by Ssempa, HIV began to increase in the country.
AIDS activists arrived at the 16th International AIDS Conference in Toronto in 2006 with disturbing news from Uganda. Due at least in part to the chronic condom shortage, HIV infections were on the rise again. The disease rate had spiked to 6.5 percent among rural men, and 8.8 percent among women—a rise of nearly two points in the case of women. "The 'C' part [of ABC] is now mainly silent," said Ugandan AIDS activist Beatrice Ware. As a result, she said, "the success story is unraveling."
This should have given concern to those most familiar with AIDS in Africa. However, Rick Warren did not seek to return to the success of ABC. Rather, he took personal action to continue the program that had been shown to increase HIV infection – abstinence only.
In February 2008, Rep. Tom Lantos sought to reform PEPFAR to lift the abstinence-only earmarks.
His maneuver infuriated Warren, who immediately boarded a plane for Washington to join Christian right leaders including born-again former Watergate felon Chuck Colson for an emergency press conference on the Capitol lawn. In his speech, Warren claimed that Lantos' bill would spawn an increase in the sex trafficking of young women. The bill died and PEPFAR was reauthorized in its flawed form.
But Ssempa was not content to put his anti-sex agenda ahead of the AIDS-prevention efforts of his nation. He also used his political connections and US backing to advance a harshly homophobic political atmosphere in their nation.
August 2007, Ssempa led hundreds of his followers through the streets of Kampala to demand that the government mete out harsh punishments against gays. "Arrest all homos," read placards. And: "A man cannot marry a man." Ssempa continued his crusade online, publishing the names of Ugandan gay rights activists on a website he created, along with photos and home addresses. "Homosexual promoters," he called them, suggesting they intended to seduce Uganda's children into their lifestyle. Soon afterwards, two of President Yoweri Museveni's top officials demanded the arrest of the gay activists named by Ssempa. Terrified, the activists immediately into hiding.
The more I learn about Rick Warren's AIDS efforts in Africa, the less I respect him. He has endorsed policies that he knows are not the most effective and he has befriended and supported some of the most homophobic religious leaders in Christendom in their anti-gay political actions.
It is commendable that Rick Warren feels compassion for those suffering from AIDS in Africa. It is not commendable that he has used this suffering as a way to get a political and religious foothold in the region or that he capitalized on – and encouraged – hatred against gay people in the process.
Franklin Graham: "You Hate God and It's Good That You Are Upset"
Timothy Kincaid
December 23rd, 2008
Billy Graham was for decades a spiritual leader with tremendous influence and the ear of every President since Harry Truman. And Billy Graham, while a Southern Baptist and theologically conservative, preached a gospel that was more good news and conciliation than it was a fiery denunciation of the world around him. But he's now in his 90's and happily enjoying his retirement from public life.
Franklin Graham, Billy's son, is a different generation. In his mid 50's, Franklin Graham entered his ministry in the era of Moral Majority, Christian Coalition, and Culure War. The younger Graham seems to express no desire to reach or understand those who differ, choosing instead to demonize and objectify those he sees as God's (and therefore his) enemies.
Franklin Graham has now weighed in on those who are upset by the selection of Rick Warren for the Inaugural Invocation:
My advice to Rick is to stay true to your convictions, and don't back up one step. I don't think he will. When you have the far left and the gay advocates mad at you, you must be doing something right. I'm proud of Rick. He hasn't backed down one bit and he shouldn't.
And as for those "far left" people, he has this to say:
The people on the far left hate God, they hate his standards, and hate the name of his son. The people on the left are not going to support any relationship with people on the other side.
Not all of those who oppose homosexuality are motivated by animus, arrogance or contempt. Some, I've found, are truly troubled by conflict between how they would prefer to view sexual orientation and what they see as clear biblical commandments. And so I believe that we should be slow and cautious to identify others as "haters" or "bigots".
But I have to say that I'm finding it impossible to read these comments by Franklin Graham without seeing overt hatred and bigotry in his words.
The Newer, Gay-Friendlier Rick Warren (Same as the Old Rick Warren with new packaging)
Timothy Kincaid
December 23rd, 2008
Rick Warren has been criticized recently at Box Turtle Bulletin for doing and saying some pretty disgusting things about gay couples recently. Our scrutiny increased after President-Elect Obama selected Warren to offer the invocation at his inauguration.
We were not alone in our criticism. The blogosphere, along with mainstream media, have run with the story (or at least part of it) challenging the Obama administration in its relationship with the gay community before he has even taken office and tarnishing the shiny-friendly image of Rick Warren's brand of Evangelical Christianity.
So Rick Warren has taken his love show on the road. Over the past week he has been denying that he's homophobic, laughing off complaints, declaring his civility, and chatting up Melissa Etheridge, and even changing his church's website.
But sadly, most of Warren's efforts have not been directed at healing the hurt he has caused. Instead he seeks to defend himself and dismiss the concerns of the community.
On Monday, Warren posted to his church's website a video in which he purports to clarify his statements and give perspective. He does state in the video that he does not think that gay relationships are the moral equivalent of incest or pedophilia or polygamy.
But mostly it's just a denunciation of journalists and bloggers and anyone else who dare criticize Rick Warren.
In the video he reimagines his interview with Beliefnet in which he compared gay couples to incest, polygamy, and pedophila. As he retells it, he also objected to unmarried couples living together and commonlaw partnerships.
This didn't fly with Steve Waldman, the Beliefnet writer who interviewed Warren.
In his December 22 video Warren had an opportunity to do something quite straightforward and healing: clarify, take resonsibility and, ideally, apologize. He did clarify but did not, in my view, take responsibility. He could have simply said, "it came out in a way I didn't mean and I apologize for those who I hurt because of that." It wouldn't have required him to back off his position on gay marriage one iota. Instead, he blamed the media and misremember or mischaracterized what he'd said.
Rick Warren is probably not an evil guy. And he probably doesn't go about his day thinking of how to make the lives of gay people more difficult.
But Warren is like many preachers I have known. He is convinced that God has called him and that this entitles him to stand above criticism. He's become accustomed to being a leader of his flock (at 22,000 an awfully large flock) and having his word equated with Gospel.
To Rick Warren, admitting that he has done others wrong is akin to admitting that God is wrong. And why should he back down? God is on his side.
Sadly, the history of Evangelicalism is full of those who were convinced that conquering their personal moral failings were secondary to God's Work, who were certain that God performed as they declared, and who discovered that pride comes before a fall.
Rick Warren would be well served by publicly repenting for his sin against gay couples and seeking a life of humility in which criticism is weighed for its worth and complaints are not laughed away.
Melissa Etheridge: Warren "Regrets" Pedophilia/Incest Comparison
Jim Burroway
December 22nd, 2008
According to a post by Melissa Etheridge on The Huffington Post, she happened to run into  Saddleback Pastor Rick Warren on Sunday. During their discussions, he reportedly told her he regrets comparing same-sex marriage to pedophilia and incest:
He believed every loving relationship should have equal protection. He struggled with proposition 8 because he didn't want to see marriage redefined as anything other than between a man and a woman. He said he regretted his choice of words in his video message to his congregation about proposition 8 when he mentioned pedophiles and those who commit incest. He said that in no way, is that how he thought about gays.
While these words are encouraging, I'd much rather hear from Rick Warren himself. He's very media savey, and could book himself on virtually any talk show in the country.  He could clear this up very quickly at any time he wants. Make an apology — "repent" in his words — and retract his insulting comparison. Maybe the scrubbing on his church's web site is a sign.
Rick Warren Removes Anti-Gay Membership Message from FAQ
Jim Burroway
December 22nd, 2008
It was just last Saturday that we noted that Rick Warren's Saddleback Church banned all people "unwilling to repent of their homosexual lifestyle" from church membership. Saddleback's Small Group's FAQ  used to read:
Because membership in a church is an outgrowth of accepting the Lordship and leadership of Jesus in one's life, someone unwilling to repent of their homosexual lifestyle would not be accepted at a member at Saddleback Church.
That FAQ isn't there any more. It looks like Warren's been doing some "straightening up."
Rick Warren's Religious Takeover in Africa
This commentary is the opinion of the author and may not necessarily reflect those of other authors at Box Turtle Bulletin.
Timothy Kincaid
December 22nd, 2008
Pastor Rick Warren of the Saddleback Church loves to tell time and again about all the good he and his church are doing for AIDS victims in Africa. But what else is he doing on that continent?
From all evidence, it appears that he is meddling in the Church of England's internal conflict over homosexuality. As we have discussed, the Anglican Church worldwide is threatened with schism because Bishops in Africa and Asia think that the American Episcopalians and Canadian Anglicans are too pro-gay. Since the 2003 ordination of gay Bishop Gene Robinson, several Bishoprics have been in open rebellion.
One of the rules of the Anglican Church is that each geographic location is distinct. You do not poach churches. But some of the African Bishops have gone so far as to work with rebel US congregations and to declare that they are now under their jurisdiction (or that of a South American Bishop).
Although Rick Warren is not Episcopal and has no business whatsoever in intruding himself into the debate, that has not slowed him at all in taking sides with the anti-gay Africans and encouraging schism.
In March, AllAfrica reports:
"The Church of England is wrong and I support the Church of Uganda(CoU) on the boycott,"Dr Warren said on Thursday shortly after arriving in Uganda.

The Bishops are protesting the Church of England's tolerance a homosexuality. Announcing the boycott in February, Archbishop Henry Luke Orombi said that Uganda's action had been prompted by the invitation of bishops of The US Episcopal Church (TEC) who in 2003 elected as bishop, Gene Robinson, a divorced man living in an active homosexual relationship.

Dr Warren said that homosexuality is not a natural way of life and thus not a human right. "We shall not tolerate this aspect at all," Dr Warren said.
And for those who think that perhaps the divisions are not solely over gay issues and that Warren isn't just being anti-gay by taking sides, on August 1, Dr. Orombi stated that the division was over this issue in no uncertain terms.
The American decision disregarded biblical authority by violating clear biblical teaching against homosexual behaviour. For this reason, the Church of Uganda and other Anglican provinces broke communion with the Episcopal Church in America in 2003, and we continue in that state of broken communion today.
Another of those African Bishops in "broken communion", is Archbishop Peter Akinola of Nigeria. In 2006 – 2007, Akinola led the charge for a bill that would
provide for five years' imprisonment to anyone who "goes through the ceremony of marriage with a person of the same sex," "performs, witnesses, aids or abets the ceremony of same sex marriage" or "is involved in the registration of gay clubs, societies and organizations, sustenance, procession or meetings, publicity and public show of same sex amorous relationship directly or indirectly in public and in private."
Akinola must have really impressed Rick Warren because on April 30, 2006, Warren wrote a piece for Time Magazine in which he acknowledges his anti-gay activism and said
New African, Asian and Latin American church leaders like Akinola, 61, are bright, biblical, courageous and willing to point out the inconsistencies, weaknesses and theological drift in Western churches.

With nearly 18 million active Anglicans in Nigeria, Akinola's flock dwarfs the mother Church of England's membership. And since he is chairman of the 37 million—member Council of Anglican Provinces in Africa, when he speaks, far more than just Anglicans pay attention. Akinola has the strength of a lion, useful in confronting Third World fundamentalism and First World relativism.
…
I believe he, like Mandela, is a man of peace and his leadership is a model for Christians around the world.
Behind Warren's AIDS support in Africa appears to be a less selfless motivation. It seems that Warren seeks to build a "Purpose Driven" empire in Africa. He first effort was in Rwanda which adopted his Purpose Driven Living program in 2005 (in 2007 the President of Rwanda supported a law criminalizing same-sex conduct), followed by his trip to Uganda in 2006.
"Uganda should be a purpose-driven nation as well," [Orambi] said. "But it takes people of purpose to build purpose driven-churches, purpose-driven communities, and a purpose-driven country. Someday, we will have a purpose-driven continent!"

During a meeting with Ugandan church leaders, the American megachurch pastor said that he believes the future of Christianity is not in Europe or North America, but in Africa, Asia, and Latin America.
It appears to me that Rick Warren seeks to replace the authority of the Archbishop of Canterbury with himself and to direct Christianity in the African Continent according to his own theology and ideology. And to do so he has joined with those who seem to determine orthodox Christianity solely by the extent to which one mistreats gays. And he has no hesitation in aligning himself with those who come to the United States seeking to damage the internal integrity of the Episcopal Church. And it's all over the issue of homosexuality.
But his meddling in the Anglican Church raises a much larger objection than just that of the gay community. Why is Barack Obama honoring a man who is an activist in a religious secessionist movement? Having Rick Warren give the Invocation is a slap in the face of every Episcopalian in the nation and every loyal Anglican around the world.
The Most Rev. Dr. Katharine Jefferts Schori, Presiding Bishop of the Episcopal Church, should officially object.