Google Doodles the Rainbow for Sochi
Jim Burroway
February 6th, 2014
If you go to the Google search page, you'll see this Google Doodle in place of Google's logo in honor of the Sochi Olympics, which officially opens tomorrow. In case anyone somehow misses Google's message in the graphic, they helpfully quote from the Olympi charter:
 The practice of sport is a human right. Every individual must have the possibility of practicing sport, without discrimination of any kind and in the Olympic spirit, which requires mutual understanding with a spirit of friendship, solidarity and fair play." –Olympic Charter
This appears to be going on Google's pages worldwide, including such anti-gay hot spots as Uganda, Nigeria, Cameroon, Ghana, Jamaica, Iran, Saudi Arabia, and, most importantly right now, Russia, where Google is likely violating that country's "anti-propaganda" law.
Meanwhile, Britain's Channel 4 is rebranding its during the duration of the Olympics by dressing its logo in Rainbow colors. And tomorrow, just as the opening ceremonies air on BBC2, Channel 4 will counter with the television debut of its "Gay Mountain" ad campaign:
The tongue-in-cheek ad, which will run for a week, features a "bear" cabaret act singing a song which features lyrics including "good luck gays, on gay mountain". Using a play on the term "out", denoting when a person declares publicly that they are gay, the TV ad runs with the strapline "good luck to everyone out in Sochi".

"This is a typically Channel 4 way of celebrating the start of the Winter Games and showing our support to all of the athletes out in Sochi, gay or straight," said the Channel 4 chief marketing and communications officer, Dan Brooke.
Something tells me you're not gonna see anything like this on NBC: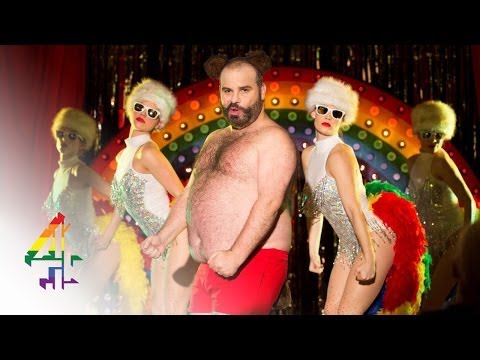 Comments