Court OKs NY out-of-state marriage recognition
Timothy Kincaid
November 19th, 2009
When the executive branch of the State of New York determined that same-sex marriages conducted legally outside of the state would be recognized, anti-gay activists sued. Today the Court of Appeals backed the State. (A/P)
New York's top court on Thursday rejected a Christian legal group's challenge to some government benefits provided to gay couples legally married elsewhere and now living in New York.

The court rejected an argument that same-sex marriage was akin to incest and polygamy but avoided declaring that gay couples are entitled to all the rights of other married couples.

In a 4-3 decision on the narrow question of benefits, the Court of Appeals did not address whether the state must recognize same-sex marriage but encouraged the Legislature to settle the issue. The case was pushed by the Alliance Defense Fund of Scottsdale, Ariz.
ADF Sues Michigan Group For Disrupting Church Services
Jim Burroway
May 15th, 2009
The Alliance Defense Fund, an a Scottsdale-based anti-gay legal group, has filed a federal lawsuit against the "Bash Back!" anarchists who invaded a church during morning worship services near Lansing, Michigan. Here is the ADF's statement:
Alliance Defense Fund attorneys filed suit in federal court Wednesday against a radical anarchist group that openly advocates the use of riots and crime to further its views in favor of homosexual behavior. ADF attorneys filed the suit on behalf of Delta Township's Mount Hope Church against the group "Bash Back!," which invaded the church's building during a worship service on Nov. 9 of last year.

"The use of violent threats and criminal behavior to make a political point should never be acceptable in America," said ADF Senior Counsel Gary McCaleb. "Bash Back! revealed how dangerous the homosexual agenda is to our First Liberty, religious freedom. ADF filed this suit to stop Bash Back! and other activist groups from invading churches, disrupting worship, silencing pastors, and terrifying adults and children who attend religious services."
A local news account of what happened is here. The ADF cites a clause of the "Freedom to Access To Clinics Act," which was intended to protect those who provide or obtain abortions. That clause also protects places of worship by prohibiting actions by anyone who:
(2) by force or threat of force or by physical obstruction, intentionally injures, intimidates or interferes with or attempts to injure, intimidate or interfere with any person lawfully exercising or seeking to exercise the First Amendment right of religious freedom at a place of religious worship;
What "Bash Back!" did was clearly inexcusable and against the law. It was also abyslmally stupid. My dad used to tell me that even a broken clock is right twice a day. I think this is the first time I've ever said this about the ADF, but the ADF and Mount Hope Church are very much in the right. "Bash Back!" clearly and deliberately violated Mount Hope's First Amendment rights and should be held accountable for it.
Wingers On Parade: Reactions To Vermont
Jim Burroway
April 8th, 2009
We did this following the Iowa Supreme Court decision. Now it's time to look at reactions to the Vermont legislature's decision to allow same-sex marriage. Wouldn't it be great if this could become a regular series?
Anti-gay activists pounced immediately with their talking points when the Iowa Supreme Court released their opinion, but Right Wing Watch noticed that it took quite a while for anti-gay activists to react to the Vermont vote. Probably because couldn't reflexively blame "activist judges."
But several hours later, reactions slowly began to trickle in. So guess what? It's not "activist judges," it's a breakdown in democracy. Focus On the Family detects a "mysterious" conspiracy afoot:
Thanks to several legislators who mysteriously changed their votes over the weekend, Vermont has become the first state to radically change the definition of marriage through the legislative process.
Sounds nefarious, doesn't it. Like it's some sort of threat to destroy democracy or something. The Liberty Counsel's Matt Staver is also reading from the same playbook, calling a vote by two legislative chambers made up of duly elected representatives of the people "tyranny":
By redefining marriage, the Vermont legislature removed the cornerstone of society and the foundation of government. The consequences will rest on their shoulders and upon those passive objectors who know what to do but lack the courage to stand against this form of tyranny.
The Catholic League's reaction defines the word "apoplectic." Vermont's exercise in democracy apparently doesn't count because it's Vermont:
Vermont is a lily-white state populated by left-wingers who are anti-traditional marriage and anti-family. Exactly what we would expect of a population where more people believe in nothing than anywhere else in the nation.
But not everyone was on the same page. Austin R. Nimocks, an attorney with the Alliance Defense Fund, took a different route.
The institution of marriage has predated the legislature and government and the United States, and it's not the prerogative of anybody to redefine it. It is the prerogative of every state and U.S. citizen to uphold the institution as it has always been defined, as one man and one woman."
As it was always defined? I think Nimocks needs to study up on his Bible, because just off the top of my head I know that King David, who unlike Nimocks was divinely appointment, had eight wives. Solomon had seven hundred.
Matt Barber isn't thinking representative democracy either. He labors under the mistaken impression that we're in a theocracy:
"How long can a nation founded on the laws of nature and nature's God expect to find favor in his eyes when we continue to mock God?"

…"I believe that the purveyors of evil around the country feel emboldened right now with the current political climate in Washington, DC," Barber states, what with both the Oval Office and Congress inhabited by "people who are bent on thumbing their nose at God."
But at least we can count on Peter LaBarbera to know exactly where to lay the blame. It's not activist judges or rogue legislators. It's the American people:
A northeastern state, Vermont, has voted in homosexual "marriage" — through an override of the governor's veto, no less.  This profane legislative act cannot be blamed on reckless judges or "unelected courts." No, this instead is reckless, godless liberalism in action…

Most Americans have gotten too comfortable with same-sex perversion (we at AFTAH reject the activist concept of innocuous, innate "sexual orientation") and extramarital sex. … It's asking too much of God to "bless America" when America is blessing the counter-Biblical idea of state-sanctioned, homosexually-redefined "marriage.
ADF Hands "Day Of Truth" Over To Exodus
Daniel Gonzales
January 22nd, 2009
Those familiar with the ex-gay movement have long known Alliance Defense Fund's (ADF) "Day Of Truth" is not only a reaction to the "Day Of Silence" but also a thinly veiled effort to push ex-gay programs in public schools. Well ADF has gone and made it official, handing over the Day Of Truth to Exodus via an email and press release dated Jan 20, 2009.
The Alliance Defense is transitioning its leadership of the Day of Truth initiative to Exodus International.

[snip]

the Day of Truth has grown from a handful of students to over 13,000 participants in all 50 states standing for the Truth. As the movement has grown, the focus has continued to broaden…providing students not only with legal assistance when their free speech rights are challenged, but also providing them with information on how to minister and witness to individuals struggling with homosexual behavior.

It's because of growth in this latter area that this transition is occurring. For more than thirty years, Exodus International has provided thoughtful care to individuals wishing to leave homosexuality and offered support for related families, friends and churches. With 230 member organizations, the Exodus network is mobilizing the body of Christ to minister grace and truth to a world impacted by homosexuality…perfectly positioning them to lead the Day of Truth into the future.

ADF will continue to serve as the legal support arm for this project and represent any student who is silenced or punished for speaking the Truth.
For a little background on the Day Of Truth, how it was founded and it's troubling ex-gay rhetoric have a look at this video.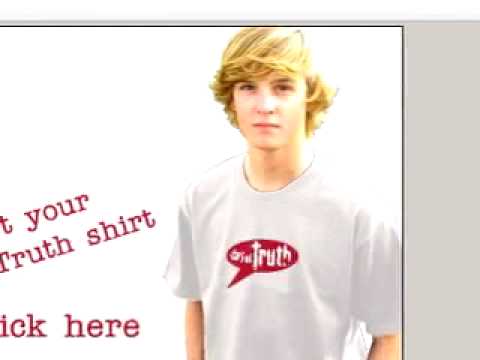 (Please note I created this video before Love In Action closed their teen ex-gay bootcamp. Other than that everything in the video is accurate.)
Anti-Marriage Amendment To Be Introduced In Indiana
Jim Burroway
January 12th, 2009
We were tipped to this press release from the Arizona-based Alliance Defense Fund announcing a press conference on a proposed anti-marriage amendment for Indiana. State Reps. P. Eric Turner (R-Marion) and Dave Cheatham (D-North Vernon) are listed as co-sponsors for the amendment during for the current General Assembly session. Also participating at the press conference are unnamed representatives from the Family Research Council and the Indiana Family Institute.
[Hat tip: Mike]
Foolish Anti-Marriage Activists
Timothy Kincaid
June 1st, 2008
The Alliance Defense Fund – not surprisingly – has asked the California Supreme Court to stay its marriage equality decision until after the likely November election. I think that their petition betrays a weakness in the anti-gay position that greatly increases the likelihood that no stay will be issued.
I'm going to segue off for a moment and then get back to that.
I just noticed something about the dates of the process that I find interesting.
The county clerks in California have until June 18 to determine whether there are adequate signatures for the constitutional amendment to be considered in November. But the Supreme Court only has until June 16 to decide whether to issue a stay. Thus, the anti-gays are asking the court to act on a possible result to an election that potentially can't even be verified as occurring until after the stay is made.
Although it's pretty likely that there will be a vote in November, this argument is based on more than one uncertainty and thus is not very compelling. Theoretically, the anti-gays could be asking the court to stay its decision until after a vote that won't even take place.
OK, back to the anti-gays. In their petition, the ADF did something that surprised me. Even for them.
Great public harm and mischief, as outlined herein, will result from permitting same-sex "marriages" for a five-month period, only to later change the law by returning marriage to its traditional definition.
The Court determined that marriage was open to same sex couples; marriage, as in the legal recognition by the civil government. The Court spoke on what the civil institutions of the State of California would do in regards to marriage. As is their right.
But the ADF did not give this court the recognition of their right to make determinations about civil law. Instead, in their petition, the ADF refers to same-sex marriage as "marriage", in quotes. They objected to "marriage" licenses and "marital" relationships.
They said, in essence, that regardless of the decisions of the highest legal body in the state, that same-sex marriage was not real or genuine, that it was only "marriage" in name, and not marriage in actuality. No matter what the Court may have determined.
I question the wisdom of that decision.
"It's NOT marriage and I won't call it so!" may be an argument that serves well in fundraising emails, but I don't think it will fare well with judges who just said that, indeed, it IS marriage.
Now I may not be as imperturbable as the Justices of the Court, but if I were being asked to rule in favor of a petition, I would not be immediately encouraged to do so if the pleading party deliberately insulted me and my position and indicated that my decisions were not valid.
Now it may be that ADF is comprised of particularly weak legal minds. Or they may have recognized that their plea is futile and therefore the plea was written with their donors in mind rather than the Justices of the Supreme Court of California.
But in either case, this seems to me to be a foolish action and one which makes them appear to be petty and bitter.
In other words, thanks ADF, you're helping our cause.
ADF's "Homosexual Agenda" Looks Surprisingly Like Their "Heterosexual Agenda"
Jim Burroway
May 23rd, 2008
LGBT bloggers are having a field day over the Alliance Defense Fund's "discovery" of the Homosexual Agenda. According to the ADF, the agenda looks something like this:
We did some digging around, and we managed to get a copy of the actual Heterosexual Agenda. Guess what? It looks surprisingly similar:
They may try to tell you there's no such thing as a "Heterosexual Agenda," but don't you believe it.
[Hat tip: Pam Spaulding for the ADF's "Homosexual Agenda"]
Was the "Day of Truth" a Day of Silence?
Timothy Kincaid
April 29th, 2008
The Day of Truth, the ADF's anti-gay response to the Day of Silence, was yesterday. If it happened.
In the days leading up to the Day of Silence, it seemed that the conservative Christian right only mentioned the DOT as an afterthought and seemed more interested in getting kids to stay home. Perhaps they believe it easier to get a teenager to play hookie on a spring Friday than it is to get them to wear a t-shirt and pass out material condemning their classmates.
In any case, I've not yet seen any news coverage of this event, even from religious media.
Also missing is any comment as to whether Alexander Nuxoll wore his "Be Happy, Not Gay" T-Shirt either on the Day of Silence or the Day of Truth. Perhaps his ardent desire to be obnoxious is more sincere when in court with the ADF than it is when facing his classmates.
See also:
T-Shirt Wars: A Temporary Victory for the Mean Spirited
T-Shirt Wars: Appeals
Arizona House Passes Bigot Protection Act
Anti-Gay T-Shirt Wars
Truth In Upcoming "Day Of Truth" Hard To Find
A Box Turtle Bulletin Original Video
Daniel Gonzales
April 21st, 2008
The religious right legal group Alliance Defense Fund started an anti-gay "Day of Truth" in response to the pro-gay "Day of Silence." The "Day of Truth" is little more than an excuse to push ex-gay misinformation on queer youth in public schools which prompted me to make a video examining and mocking ideas promoted by the "Day of Truth."

T-Shirt Wars: Appeals
Timothy Kincaid
April 5th, 2008

For some reason, some culture warriors believe it is their Christian duty to condemn gay people. One favorite method is through T-Shirts in public schools.
Heidi Zamecnik, 17, of Naperville, and Alexander Nuxoll, 14, of Bollingbrook, are students at Neuqua Valley High School in Naperville.

In response to a National Day of Silence event in April 2006, Zamecnik wore a shirt to school that read "MY DAY OF SILENCE, STRAIGHT ALLIANCE" on the front and "BE HAPPY, NOT GAY" on the back
She was told that she could wear a t-shirt that supported heterosexuality, such as "Be Happy, Be Straight", but that she could not wear one that denied the happiness of fellow gay students.
But oh no, Zamecnik and her straight alliance don't want to promote a pro-straight message, just an anti-gay one. Zamecnik has graduated and thus lost standing, but Mr. Nuxoll has stepped in the battle on. He, too, would like to express his contempt.
And the ever eager ADF, of course, is fighting for Nuxoll's right to be obnoxious.
"Christian students shouldn't be discriminated against for expressing their beliefs," attorney Nate Kellum said in a statement Friday.
I'm assuming that "their beliefs" could also include their contempt of other religions or other sects as well, but Kellum didn't talk about that.
The anti-gays lost the first round but appealed.
A three-judge panel heard testimony Friday in a Naperville high school student's appeal to wear a T-shirt expressing opposition to homosexuality.
Young Nuxoll is hoping a decision is made in time for him to wear his neighbor-condemning shirt on the Day of Silence, April 28.
Sometimes I wonder if the ADF isn't secretly an anti-Christian organization dedicated to making those who practice the faith look like a bunch of hate-full buffoons. They certainly are having that effect on youth.
See also:
Arizona House Passes Bigot Protection Act
Anti-Gay T-Shirt Wars
Exodus Board Member Suing to Hold Church Services in Public Library
Timothy Kincaid
March 9th, 2008
Phil Burress is the president of Citizens for Community Values, an anti-gay advocacy group that is credited with spearheading the 2004 amendment that bans gay marriages in Ohio. He is also an officer on the Board of Directors of Exodus International.
Burress makes no pretenses that he is not an enemy of the lives, liberties and freedoms of gay people. In fact, his organization ranks as one of the most overtly homophobic groups of which I am aware. On his website's position paper on homosexuality, he concludes:
At the outset of this paper we stated that the militant agenda of homosexual activists represents the single greatest threat to our Judeo-Christian family values, and to societal stability as a whole, of this generation. We hope that you understand our rationale for that statement and will join us in resisting, on every front, the organized effort to normalize homosexual behavior in our society.
Burress has long been viewed as a pain in the side of Cincinnati. After CCV was successful in getting the citizens of the city in 1993 to overturn anti-discrimination codes, the business community became annoyed. The city gained a reputation of being intolerant and homophobic, which reduced the pool of talented potential employees.
Indeed it was a coalition of business groups in that city that led to the successful vote in 2004 to overturn Burress' meddling.
Now, according to Ohio.com, Burress continues his attack on the city and its residents**. CCV is suing a local public library because they do not allow religious services in their meeting rooms.
The canceled library meeting was part of a "Politics and the Pulpit" discussion planned by Citizens for Community Values. It was to include a discussion of politics and religion, as well as a "prayer petitioning God for guidance in the church's proper role in the political process" and "singing praise and giving thanks to God," according to the lawsuit.

Library officials said praying and singing are elements of a religious service, which is not allowed under library policy.
Naturally, CCV is being represented by Alliance Defense Fund, a ministry dedicated to using legal means to advantage conservative Christian groups over their secular neighbors. ADF is a ardent opponent to the separation of Church and State.
"Christian groups shouldn't be discriminated against for their beliefs," said Tim Chandler, an attorney with Alliance Defense Fund, a conservative Christian legal group that joined the lawsuit.

"The government cannot treat people with nonreligious viewpoints more favorably than people with religious viewpoints," Chandler said. "Christians have the same First Amendment rights as anyone else in America."
Perhaps I'm old fashioned. But my father and both of my brothers are ministers and at no point have they insisted that the residents provide free meeting places for their religious services. It takes a huge sense of entitlement to demand that government – be local or national – subsidize your religious endeavors.
Burress has no lack of sense of entitlement. Nor does he ever hesitate in his efforts to force his articles of faith on others, especially gay people.
Recently Exodus has declared that they have changed their efforts and will no longer focus on anti-gay public policy but will instead return to their original mission of ministering to those same-sex attracted persons who believe that homosexuality is contrary to a Biblical code of sexual ethics.
In August, 2007 after a lot of prayer, deliberation and listening to friends and critics alike — but mostly the Lord — we decided to back out of policy issues and our Director of Government Affairs took a position with another organization.

I believe strongly in all of the initiatives that we were involved in, but believe we must focus on our two greatest contributions: 1) helping the Church balance grace and truth where homosexuality is concerned and 2) connecting people who seek our help with a community of believers that can love them as they journey towards Christ.
While I disagree with Exodus' version of "grace and truth where homosexuality is concerned", I find that statement commendable.
But Exodus needs to back up its claim with action. It needs to sever from its midst those elements who do nothing but advocate discrimination against gay people and who serve no function but as political activists.
I contend that as long as Burress is on the Board of Directors of Exodus, they will continue to be viewed as an anti-gay political advocacy organization – and rightly so.
** UPDATE – Reader Stefano has corrected my faulty Ohio geography. The library is in a neighborhood in Columbus.
Anti-Gay Protesters Fined for Disturbance
Timothy Kincaid
March 1st, 2008
Do you suppose St. Sebastian just told people he had been shot with arrows? Or perhaps St. Perpetua was exaggerating about that little lion problem. Well if today's Christian martyrs are anything to go by, I'd be pretty suspicious.
Take, for example, the story of Julian Raven, Maurice Kienenberger, Gloria Raven and Walter Quick. These street preachers went to save souls at the Southern Tier Gay Pride Festival on June 23 of last year.
Here's how WorldNetDaily tells the story
Julian and Gloria Raven and several others entered the park to pray silently for the participants of the event celebrating homosexual behavior.
And
"It seems oxymoronic to say that by walking silently in a public park, with heads bowed, these people somehow disturbed the peace," Oster said of the case earlier. "From the sit-ins of the 1960s to today, courts have repeatedly ruled that the police cannot arrest those who peacefully express their message in public places."
But is that really what happened? Of course not.
Here's what WCAX reported the "silent walkers" as doing:
Wearing red T-shirts with the slogans "Liberated from Sin" and "By the Blood of Jesus," they were arrested for lying down in front of the stage after police ordered them to stay in a corner of the park.
Hmmmm
They were allowed to be at the gay festival to tell the participants that they were sinners. They just couldn't block the event. And they were fined a whopping $100 for trying to do so.
Gee, maybe we can get the Catholic Church to toss out all those old boring saints. Their troubles are nothing compared to these poor poor street preachers who weren't allowed to disrupt a gay event.
Oh, and naturally they are appealing and are being defended by the Alliance Defense Fund.
Photographer Challenged for Denying Services to Lesbian Couple
Timothy Kincaid
February 28th, 2008
According to various anti-gay media including the Washington Times, Elaine Huguenin, a photographer in Albuquerque was brought before the New Mexico Human Rights Commission due to her denial of services to a lesbian couple. She is defended by Alliance Defense Fund, an anti-gay legal ministry.
When Elaine Huguenin of Albuquerque, N.M., declined in September 2006 an e-mail request from a lesbian couple to photograph their ceremony, one of the lesbians responded by lodging a human rights complaint with the New Mexico Human Rights Division, the state agency charged with enforcing state anti-discrimination laws and sending cases to the commission to be adjudicated.
Because anti-gay media is notoriously prone to "error", I am hesitant to assume that the facts are as stated in the Times, LifeSite, or the other propaganda arms of the anti-gay industry.
However, according to Francie D. Cordova, New Mexico Labor Relations Division Director, here are the bare facts of the case:
A Hearing Office conducted an administrative hearing whereby both the photographer and the complaining party were represented by attorneys. What occurred was a due process hearing and not an interrogation. The case was based on a denial of public accommodation. The Commission has not yet considered the case as the hearing officer has not rendered a recommendation.
I am not privy to any behind-the-scenes communication that led to the complaint. So we do not know what was said by Mrs. Huguenin or by Vanessa Willock, the complaintant.
But this case bothers me.
On one hand, I don't think that denying services to individuals based on characteristics such as race, gender, orientation, or religion are admirable or have any basis in Christian faith (the reason purported to be behind Huguenin's denial of service). I do believe that gay persons should be protected from discrimination in the public square.
One should not have the privelege – or so I believe – to bar the door of a restaurant, a barber shop, a grocery store, or a lunch counter due to bigotry or bias.
On the other hand, the type of services provided by Elane Photography require the personal services of Elaine Huguenin herself, at a specified time and place, participating in a ceremony that Ms. Huguenin finds offensive. This is not simply providing services to a gay person, among many persons, but rather it is imposing on Huguenin a level of discomfort that seems an autocratic interference in private business rather than a protection of gay citizens.
And I find the story to be a sad reflection on our society.
Elaine's photography is, to my untrained eye, quite good. I can see why Ms. Willock would select her for the ceremony.
But what troubles me is that Christianity, as a whole, has become so hostile to gay people that it seems reasonable that faith would be given as a reason for not providing services. Would divorce, pre-marital sex, incompatible faith-affiliations, or a lack of religious adherence be any cause for denying service by Elane Photography? I very much doubt it.
And I am also troubled by an attitude that is inflexible of the sensitivities of others. Would it have been so difficult for Ms. Willock to choose someone else and let Huguenin and her biases alone? Does every slight require punishment?
I will be following this story and will report when more is known.
Anti-Gay T-Shirt Wars
Timothy Kincaid
February 13th, 2008

The Alliance Defense Fund is a legal arm of the social conservative movement. They are also the founders and promoters of the Day of Truth, an effort on school campuses to "counter the promotion of the homosexual agenda". The DOT grew out of efforts to oppose the Day of Silence, a program by gay students and their friends and allies to bring attention to how heterosexism and homophobia silence the voices of the LGBT minority.
The Day of Truth walks a careful line. While they talk about "tolerance for opposing viewpoints" (their anti-gay viewpoints, primarily) and claim that there is "freedom to change", they stop short of outright attacks on gay students.
But this is not because they want to avoid such attacks. Indeed, the Alliance Defense Fund would like little more than to teach hostility to homosexuality and silence anyone who disagrees. But school boards have restricted the ability of anti-gay students to publicly condemn their fellow students.
ADF is not happy.
They sued.
The best known of these cases is that of Tyler Chase Harper. Young Mr. Harper wore a T-Shirt to his school in the Poway Unified School District in response to the 2004 Day of Silence. His eloquent message was Homosexuality Is Shameful, Romans 1:27″. That didn't get Harper enough attention, so the next day he ratcheted up his message to "Be Ashamed" and "Our School Embraced What God Has Condemned."
On the second day, school administrators told him that he could not wear a message that was overtly hostile to other students and asked him to remove the statement – which had been added to his plain black T-Shirt with masking tape. Harper refuse and, with the help of ADF, sued his school. (One can't help but wonder what Harper would have worn the next day if this message did not get his desired result).
The judge found that Harper did not have a case. ADF appealed.
In 2006, a three judge appeals panel found that "the school is permitted to prohibit Harper's conduct…if it can demonstrate that the restriction was necessary to prevent either the violation of the rights of other students or substantial disruption of school activities." But they did not rule on the case itself.
In August 2006, the Ninth Circuit appeals court denied en banc review (review by all of the judges). This time the decision was in more direct language.
"Hate speech, whether in the form of a burning cross, or in the form of a call for genocide, or in the form of a tee shirt misusing biblical text to hold gay students to scorn, need not under Supreme Court decisions be given the full protection of the First Amendment in the context of the school environment, where administrators have a duty to protect students from physical or psychological harms."
In their quest to equate the statement "treat all students with fairness" to "condemn some students based on one's own religious beliefs", ADF continued with their lawsuit to overturn restrictions on hostile messages in an environment in which attendance is compulsory. But by the time that the case made its way to the US Supreme Court, Chase Harper graduated and the decision was moot.
However Chase Harper's little sister Kelsie discovered that she too had a burning drive to condemn her fellow students and the lawsuit was transferred to her.
ADF asked the judge to reconsider his ruling throwing out the case. U.S. District Judge John Houston issued his ruling today. Not surprisingly, he hadn't changed his mind.
He wrote that a school "interest in protecting homosexual students from harassment is a legitimate pedagogical concern that allows a school to restrict speech expressing damaging statements about sexual orientation and limiting students to expressing their views in a positive manner."
Interestingly, the ADL is supported by that organization most hated by social conservatives, the American Civil Liberties Union.
David Blair-Loy, legal director for the ACLU of San Diego & Imperial Counties, said the case is troubling. The ACLU filed a brief in support of Harper's speech rights – siding with the religious groups that they are often at odds with.

"This theory is a novel and extreme expansion of a school's rights to limit speech," Blair-Loy said. Schools potentially could ban any speech they say is "psychologically damaging."

"And let's face it: What about high school is not psychologically damaging?" Blair-Loy said. "This student wore a T-shirt that expressed an idea. It's an idea we don't agree with at the ACLU, but that is the essence of free speech. It's not just for ideas you like."
In the midst of this battle in the Great American Culture War Against Gay People, I think something is being forgotten by both sides. Any ruling that allows social conservatives to attack gay people… also allows other students to attack religion.
If messages are allowed that condemn homosexuality on religious terms, then would not messages that condemn religion on terms of orientation be allowed? Surely they could not disallow "Christianity is a Hateful Religion and those who follow it are Homophobes and Bigots".
And is it then a far reach from "Homosexuality Is Shameful" to "Catholicism is Idolatry" or "Speaking in Tongues is Satanic"? Would Jews be accused of "killing our Savior"? Would a school with a small Muslim minority be force to subject those students to T-Shirts attacking their faith?
This is not without precedent. In 1984 religious activists pushed the Equal Access Act through Congress so as to allow Bible Clubs on school campuses. It said that if a school allows ANY non-curricular organizations to meet, it has to all ALL non-curricular organizations to meet. This is the piece of legislation that protects Gay-Straight Alliances from being banned by homophobic school administrations – a consequence that Bible Club backers did not intend.
I doubt that ADF or those who support them have thought about the eventual results of their efforts. But, then again, this is a great fund raiser for ADF and I doubt they much care. After all, an anti-Christian T-shirt on some campus would give them another lawsuit for which to request funds and issue press releases.
"How Can Lies Be Truth? – Second Edition"
Video exploring the ex-gay promoting "Day of Truth" is re-released with prologue covering changes since video was originally released.
Daniel Gonzales
November 6th, 2007
Since I first created a youtube film examining the "Day of Truth" a great deal has changed at Love In Action and a great deal has not changed at Exodus International and at the Alliance Defense Fund. Since my video is one of the few internet resources available on the "Day of Truth" I have decided to updated it by adding a prologue explaining developments since it was originally released.
I present "How Can Lies Be Truth? – Second Edition"