Exodus's "Dialogue" Turns Ugly
Alan Chambers meets heartfelt sentiment with snark and sarcasm.
Jim Burroway
July 1st, 2007
Peterson Toscano and Christine Bakke, two of the organizers of the Ex-Gay Survivors Conference repeatedly invited several Exodus leaders to use the opportunity for their all being in town at the same time to begin a dialogue between ex-gay ministries and the survivors of those ministries. Despite tremendous pressure, a very few Exodus-affiliated ministry leaders were brave enough to engage in that private and confidential dialog.
I'm not privy to those conversations. But I'm pretty sure no minds were changed and no arguments were won. But I'm also happy to see that there are those who dedicate themselves to ministering God's Word, and who trust in Him while reaching out to those with whom they disagree. I personally saw a few people wearing Exodus conference wristbands at the Survivor's conference. They were respectful and respected.
But as that was going on, Exodus president Alan Chambers turned up the volume with an unusually snarky and sarcastic response to the apology issued by former Exodus-affiliated leaders:
In the early 1990′s I was a participant in an Exodus Member Ministry and was negatively affected by Darlene Bogle's decision to go back into homosexuality. To have a leader who had written a book, led a ministry and spoken at conferences make such a decision was challenging for me in those early days. I was disappointed and mad. But, I also understood as an adult that we all make mistakes and that just because Darlene went back didn't mean that I couldn't make it. I appreciate the apology she made, but I don't think she was apologizing to people like me.
Chambers's statement goes on like this. He thinks Michael Bussee, one of the original co-founders of Exodus should "move on" and (apparently) just go away.
This is a very surprising response to be coming from Alan, but he has been under some pressure lately. He took a lot of flack for his brave stance in a recent LA Times article. When Chambers delivered his opening remarks to the Exodus conference, he promised that he wasn't going to back down from that position.
And on top of that flack, maybe the Ex-Gay survivor's conference was just too much for him. Alan is more accustomed to dealing with protesters who, frankly, know very little about the ex-gay movement. But this time Exodus was met not with protesters but with ordinary people who know very well what the ex-gay movement has meant in their own lives. This clearly put the Exodus leadership in a situation they hadn't seen before, and they handled it poorly.
Exodus vice-president Randy Thomas is quoted as saying, "We are always in ongoing communication with people who disagree with us, people with similar testimonies… We definitely will be in communication with them." But the response so far has been to treat this "communication" as yet another battle in the culture war.
There may be many reasons for Alan to lash out the way he did, but there really aren't any excuses. When one person apologizes to another, a third person doesn't act like a jerk in reaction. Alan met heartfelt sentiment with snark and sarcasm. This behavior is beneath him. I find this response to be particularly disappointing because I know that Alan is a much better man than this. I'm sure this won't be the last chance for dialogue, and maybe next time Alan will be more free to respond according to his better nature.
Update: Darlene Bogle Responds
BTB Original Video Interviews With Former Exodus Leaders
Daniel Gonzales
June 28th, 2007
Yesterday this site reported on three former Exodus leaders who made a public apology to former clients of exgay programs. I attended that press conference (and helped accept the apology) but also shot video interviews with the three former leaders.
Strategically it has always been difficult to counter Exodus' claims of change when they use the "I've changed and I'm living proof change is possible" argument. I believe these three interviews provide an answer to Exodus' approach.
Michael Bussee: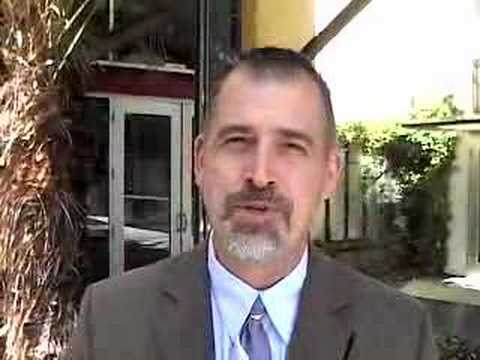 Darlene Bogle: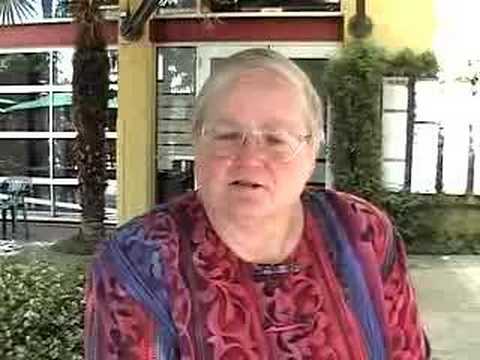 Jeremy Marks: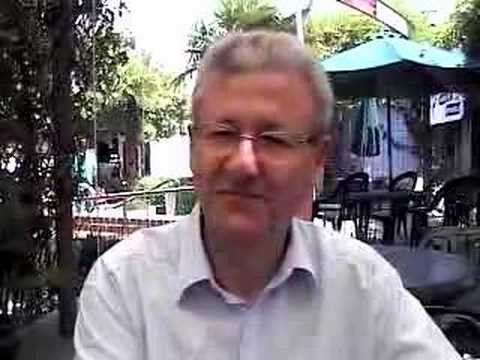 I asked the same question of other ex-ex-gays at the press conference and those will be uploaded later
See also:
BTB Original Video Interview With Michael Bussee, Co-Founder Of Exodus
Three Former Exodus Leaders Apologize
Jim Burroway
June 27th, 2007
The Exodus Freedom Conference is in its first full day at Concordia University in Irvine, California. This morning, Beyond Ex-Gay and Soulforce held a press conference at the Los Angeles Gay and Lesbian Center, at which three former ex-gay leaders apologized for their roles in Exodus-affiliated ex-gay ministries:
As former leaders of ex-gay ministries, we apologize to those individuals and families who believed our message that there is something inherently wrong withvbeing gay, lesbian, bisexual, or transgender. Some who heard our message were compelled to try to change an integral part of themselves, bringing harm to themselves and their families. Although we acted in good faith, we have since witnessed the isolation, shame, fear, and loss of faith that this message creates. We apologize for our part in the message of broken truth we spoke on behalf of Exodus and other organizations.

We call on other former ex-gay leaders to join the healing and reconciliation process by adding their names to this apology.

We encourage current leaders of ex-gay programs to have the courage to evaluate the fruit of their programs. We ask them to consider the long-term effects of their ministry.
Among those apologizing were:
Darlene Bogle, a former assistant pastor who had directed Paraklete Ministries in Hayward, California until she met her partner at a 1990 ex-gay workshop.
Michael Bussee, who was a cofounder of Exodus International in 1975. He left Exodus after falling in love with another volunteer at an Exodus-affiliated ministry in 1979. He is now a frequent critic of Exodus, and was featured in a series of videos right here on Box Turtle Bulletin.
Jeremy Marks, who had founded Courage U, which began as a classic ex-gay ministry before evolving into a gay-affirming organization.
You can find their full statements at Beyond Ex-Gay. Beyond Ex-Gay and Soulforce will be holding an Ex-Gay Survivor's Conference June 29 to July 1 at the University of California at Irvine, literally just a few miles down University Blvd. from the Exodus conference.
BTB Original Video Interview With Michael Bussee, Co-Founder Of Exodus
Daniel Gonzales
June 27th, 2007
Last September hundreds of gays and lesbians from around So Cal gathered in Palm Springs to speak out against Love Won Out. Included in those who came to Palm Springs was Michael Bussee one of the co-founders of Exodus who later left the ministry realizing it didn't work. USC film student Esteban Rael pulled Bussee aside and shot a video interview with Michael for his upcoming masters thesis film me & god. Esteban and I have collaborated frequently on our respective projects/interests and he and Michael were both kind enough to let me publish nine clips from that interview here.
The first two videos below tell the story of what led to the founding of Exodus and Michael's eventual shift to speaking out against exgay therapy. The remainder of the clips are on a variety of exgay issues.
The Creation of Exodus International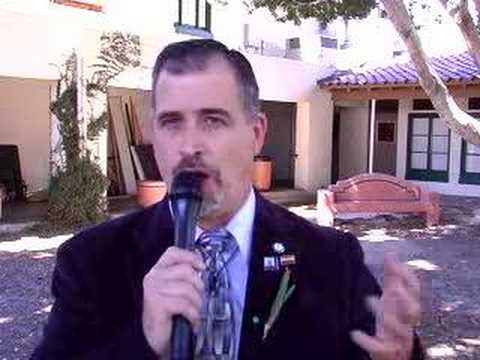 Two Of Exodus' Founders Come Out As 'Ex-Ex-Gay'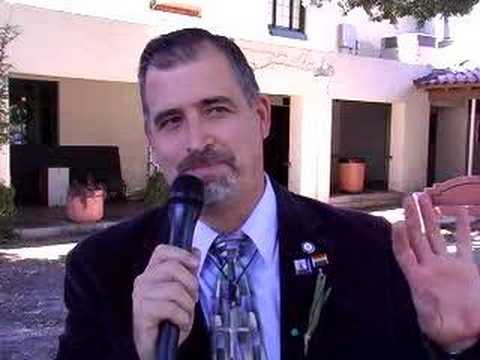 Gay Therapist On His Religious Clients' Inner Conflict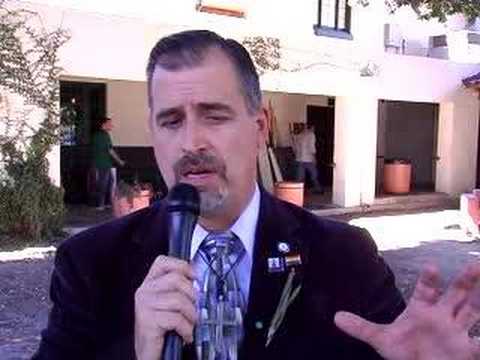 "Exgay" Conversion Therapy For Gay Youth?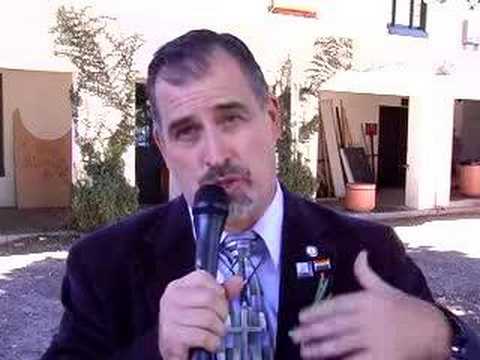 Am I Gay? Will God Change Me?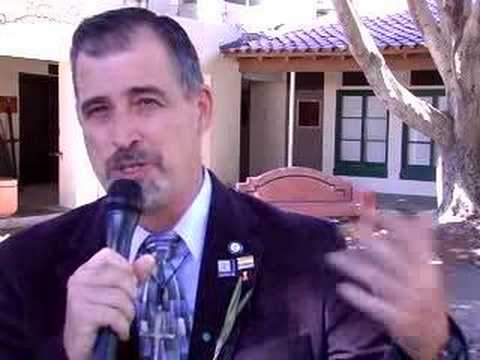 Growing Up – What The Culture Taught Me About Being Gay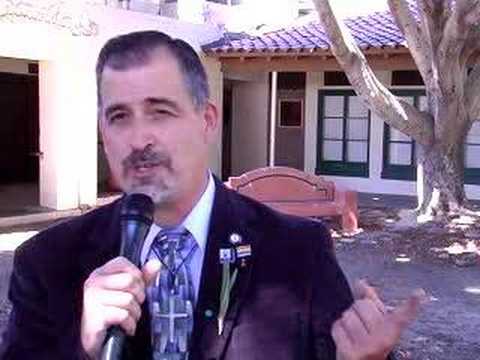 Are 'Gay' and 'Christian' Incompatible?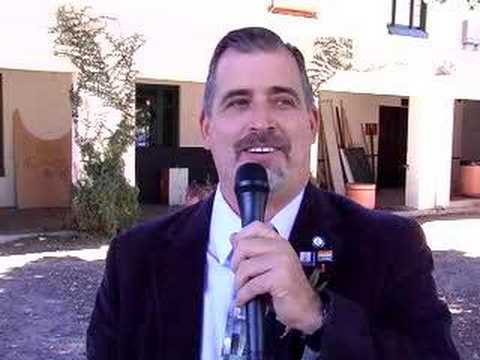 A 12 Year Old Boy Struggles To Find Out What 'Gay' Means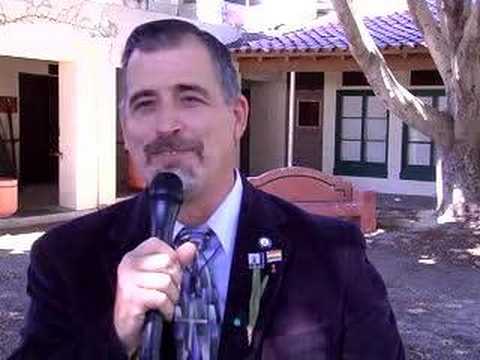 "Exgay" Organizations Oppose Hate Crime Protections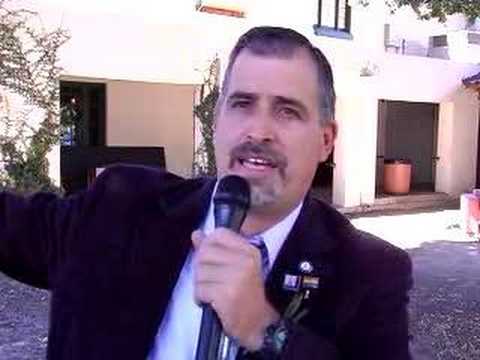 See also: