Harvey Milk, Billie Jean King To Receive Presidential Medal of Freedom
Jim Burroway
July 31st, 2009
The White House yesterday announced "sixteen agents of change" to recieve the Presidential Medal of Freedom, the nation's highest civilian honor. Among the sixteen are Harvey Milk and Billie Jean King. Focus On the Family, predictably, is having a complete meltdown over it.
Focus President Jim Daly Misrepresents Anthropology
Daniel Gonzales
July 29th, 2009
This isn't the first time Focus has misrepresented the entire field of anthropology. Last year Focus staffer Glenn Stanton and Citizenlink claimed:
Glenn Stanton, director of global family formation studies at Focus on the Family, said there's a clear consensus among anthropologists.

"A family is a unit that draws from the two types of humanity, male and female," he said. "Those two parts of humanity join together, create new life and they both cooperate in the legitimization of the child, if you will, and the development of the child."
Stanton's claim prompted rebukes from actual anthropologists including Bill Maurer, the anthropology department chair at UC Irvine and Damon Dozier, the American Anthropological Association (AAA) Director of Public Affairs. Dozier reminded us in 2004 the AAA Executive Board issued the following statement in response to President Bush's proposal for a constitutional amendment banning gay marriage:
The results of more than a century of anthropological research on households, kinship relationships, and families, across cultures and through time, provide no support whatsoever for the view that either civilization or viable social orders depend upon marriage as an exclusively heterosexual institution. Rather, anthropological research supports the conclusion that a vast array of family types, including families built upon same-sex partnerships, can contribute to stable and humane societies.
But Focus apparently didn't learn anything about anthropology in the last year since Stanton's bone-headed remarks. Yesterday, Focus president Jim Daly wrote in the Washington Post's "On Faith" blog:
And that is why marriage is universally and fundamentally about male and female. Examine how leading anthropologists over the last 80 years – from the Royal Anthropological Institution's Notes and Queries, to Edward Westermarck, George Murdock, A.R. Radcliffe-Brown, Bronislaw Malinowski, Kathleen Gough, Ward Goodenough and Pierre van den Berghe – define marriage across all cultures – religious and secular – and see how constantly you encounter references to male and female, procreation and off-spring legitimization as the universal and primary qualities of this sacred institution.
It should be noted according to Daly's bio on Focus' website, his only degree is a BS in business administration.
But most of all I find it disappointing Daly and Focus are again misrepresenting an entire field of science in their war against gay families.
Focus President Jim Daly may be contacted at: jim.daly@fotf.org
And the Washington Post's "On Faith" editor can be reached at: onfaith@washingtonpost.com
Focus On the Family Has A Blog
Jim Burroway
July 21st, 2009
The hip folks at Focus On the Family has discovered this new thing called a "blog" and decided they needed one. They named it <a href="http://citizenlinkblog.com/drivethru/">Drive Thru</a>. I think they missed the boat on the name. A more appropriate one myght be Drive By.
But hey, welcome to the Blogosphere, Focus dudes and dudettes.  (And please everyone, don't tell them about Twitter.)
A Translator For FocusSpeak
Jim Burroway
July 21st, 2009
Google has a nifty tool called the Google Translator. It allows you to read web sites written in other languages — albeit with some difficulty since no translator is able to render the intricacies of one language into another with consistent accuracy. But it does represent some great strides in the very difficult task of automated language translation.
Maybe we can leverage some of that technology to create a translator to render FocusOnTheFamilySpeak and other similar dialects into real, everyday English. If we were able to come up with a translator, we'd want to be able to test it against some actual phrases and sentences. These, I think, would make excellent test cases:
Christians don't have a thorough knowledge of the Fairness Doctrine, hate-crimes legislation or the Employment Non-Discrimination Act (ENDA), according to recent research by Wilson Research Strategies.

CEO Chris Wilson said the data examined suggest that Christians don't fully understand the negative impact of these policy proposals on the ministries they support.

…"There is a clear need for a widespread and coordinated education campaign to ensure that Christians have the information they need to make an informed decision on all of these issues when action on them in Washington becomes imminent," Wilson said.
Whip it through our nifty translator, and the results should come out like this:
Christians aren't buying the Religious Right's false claims about the Fairness Doctrine, hate-crimes legislation or the Employment Non-Discrimination Act (ENDA), according to recent research by Wilson Research Strategies.
CEO Chris Wilson said the data examined suggest that Christians haven't been misled into thinking there would be negative impact of these policy proposals on the ministries they support.
… "There is a clear need for a widespread and coordinated propaganda campaign to ensure that Christians are fully indoctrinated to uncritically parrot our talking points on all of these issues when action on them in Washington becomes imminent," Wilson said.
Focus on the Family Exists to Fight Marriage Equality
Timothy Kincaid
July 13th, 2009
If you're old enough, you might remember the good ol' days, the days when Dr. Dobson provided advice to parents on how to raise their kids. When spiritual advice was provided to help newlyweds deal with stress and build a happy marriage. When Focus on the Family focused on, well, the families of their listeners.
Those days are over.
Now FotF has a different purpose – focus on your family and how to harm it.
Sonja Swiatkiewicz, Focus' director of issues response, spoke with Everyday Christian:
She said gay marriage issue is now one of the largest for Focus.

"I would not consider gay marriage as something we are just keeping an eye on," Swiatkiewicz said. "Protecting the institution of marriage as between a man and a woman is one of our primary goals. We receive about 250,000 communications a month from folks who have very deep hurts on this issue and request resources. We know the impact it has on the breakdown of the relationship between men, women and children.

"We work to protect or restore marriages as closely as we do on the sanctity of life beginning at conception and protecting religious liberties."
Yes, Focus on the Family has become an issues advocacy organization, and not for issues that directly impact any of their listeners or contributors. Their mission is no longer to advise Christians; instead they demand that non-Christians or others who disagree with them do what Focus commands. They've de-emphasized providing care to Christian families and now are dedicated to imposing their polical will on others.
You might say they've lost their focus.
NARTH Publishes Fake "Study" In A Fake "Journal"
Jim Burroway
July 6th, 2009
Focus On the Family has issued a breathless article claiming that a "new study" has proven that sexual orientation can be changed:
A new report in this month's issue of the peer-reviewed Journal of Human Sexuality finds that sexual orientation can be changed — and that psychological care for individuals with unwanted same-sex attractions is generally beneficial and that research has not found significant risk of harm.

The study, conducted by the National Association for Research and Therapy of Homosexuality (NARTH), examined more than 100 years of professional and scientific literature from 600-plus studies and reports from clinicians, researchers and former clients principally published in professional and peer-reviewed journals.
The problem with all that? Well first of all, this isn't a study at all. It doesn't consist of an experiment with study participants, methodology,  measurements, analysis or results. Instead, according to this so-called journal — which I have a copy of — NARTH mined nearly 100 years of research on attempts to change sexual orientation. Of course, the vast majority of those studies were done when aversion therapy was commonly practiced, when many people sought therapy because they were convicted of homosexual offenses before Lawrence v. Texas to avoid jail, when few clinicians bothered to do any kind of follow-up, and when the APA still considered homosexuality a mental illness. Much of this paper is an updated regurgitation of several other articles already posted on NARTH's web site.
Also, the so-called "peer reviewed" journal is not actually a journal. The Journal of Human Sexuality is actually a booklet published by NARTH themselves. In fact, it's structured more like a book than a journal, with only one article whose title matches the title on the front cover. This journal is billed as "volume 1," and was, according to its acknowledgment, conceived back when Joseph Nicolosi was still president at NARTH. At this rate, I would expect volume 2 to show up sometime in 2011.
This is very similar to another stunt pulled by George A. Rekers in 1996.  He too created a one-off journal, also called The Journal of Human Sexuality which seems never to have made it to a second volume. It looks like NARTH decided to recycle Rekers old idea.
And as for this new journal's "peer reviewed" status? Well, I guess when you have a paper written by an anti-gay activist posing as a therapist, and you send that paper off to other anti-gay activists posing as therapists, all of whom are members of your tight little NARTH club with no possibility of an actual independent review taking place, then maybe I would have to concede that the effort was "peer reviewed." Unfortunately, that's not the definition accepted by the scientific community.
This publication is not a dispassionate study of changes in sexual orientation. It is a cannon-blast of anti-gay animus in a long 94-page screed, a veritable anti-gay propaganda omnibus touching on all sorts of unrelated subjects including HIV/AIDS, alcohol and drug abuse, violence, psychiatric disorders, and "promiscuity as the new social norm." As far as anti-gay propaganda goes, there's little that's missing here.
Anyone can write a "journal" and select the studies to prove their point as I illustrated in my satire, "The Heterosexual Agenda: Exposing the Myths." (Hey, I had my partner read it before I published it; that must mean it's peer-reviewed!) A quick look at NARTH's "journal" shows that they pulled the same tactics as I did when I wrote my satire. Unfortunately, they didn't intend for their publication to be read for satirical purposes. They are pushing it as legitimate science, and others are likely to be taken in by it.
Over the next several months — it is, after all, 94 pages of text — we will be going into greater detail to show just what a fraud this so-called journal really is. Stay tuned.
Researchers Denounce Focus On the Family's Linkage of Childhood Sexual Abuse and Male Homosexuality
Jim Burroway
June 12th, 2009
Focus On the Family is preparing to have their Love Won Out roadshow make its stop in Grand Rapids, Michigan this weekend. One of the principle arguments they are likely to spring on unsuspecting parents (if past history is any guide) is Melissa Fryrear's assertion that she has never met a gay person who hadn't been sexually abused, while drawing the insistent link that this abuse somehow is a major cause of homosexuality. (We saw Pat Robertson mine this same material earlier this week.) This damaging and abusive  claim — imagine the horror of parents of gay kids in that audience who will hear her say that — has been a very steady theme in Love Won Out's arsenal.
To bolster that claim, Focus On the Family recently issued one of their "reports" by Jeff Johnston, who is touted as the "gender issues analyst" at Focus On the Family (his degree and qualifications are never mentioned). That report, "Childhood Sexual Abuse and Male Homosexuality," is further intended to reinforce the claim that most gay men have experienced some form of sexual abuse in their childhoods, and that this is the reason they became gay. To back up his claims, he cites the book, Unequal Opportunity: Health Disparities Affecting Gay and Bisexual Men in the United States
, edited by Richard J. Wolitsk, Ron Stall and Ronald O. Valdiserri. That book contains a large number of research papers on various topics related to men's health, including child sexual abuse. Johnston claims:
In a chapter titled, "Childhood Sexual Abuse Experienced by Gay and Bisexual Men: Understanding the Disparities and Interventions to Help Eliminate Them," from the book Unequal Opportunity, researchers analyze and report on data from 17 different studies from the past 15 years. They find the rates of childhood sexual abuse (which they abbreviate as CSA) for men who have sex with men range from 11.8% to 37.0%, and note that "the best-designed studies tend to converge on CSA prevalence of 15% to 25%."

The authors in Unequal Opportunity are reluctant to say that childhood sexual abuse is one of the factors that leads to or contributes to the development of homosexuality, but they do speculate,

The fact that most childhood abusers of MSM were males suggests either an etiological link between CSA and adult sexual orientation, or the existence of childhood characteristics that are related to adult sexual orientation in men that increase vulnerability, or both."

And later, they say that these early sexual experiences "can be considered a form of sexual learning, even if that learning is involuntary and the results dysfunctional." They continue, "Sexual orientation and gender identity can be particularly confusing for men who experienced arousal during the abuse, and MSM who experienced abuse may continue to be aroused by circumstances that mirror the abusive situation.
Grove City College professor Warren Throckmorton contacted Ron Stall and Ron Valdiserri and asked them to comment on the Focus On the Family report. They responded with a statement condemning the report as "inaccurate and, in our opinion, a distortion of the scientific literature." They go on:
Most basically, the Focus on the Family characterization of the literature on childhood sexual abuse among gay men represents a misunderstanding of scientific approaches to distinguishing between correlation and causation. The book chapter in question reports that gay men are more likely to report childhood sexual abuse by men than are heterosexual men. This correlation does not mean that the reported abuse caused the adult sexual orientation. If that were the case, then the fact that some heterosexual men report sexual abuse by women means that sexual abuse by women "causes" heterosexuality in men. It is also worth noting that the argument that childhood sexual abuse causes homosexuality in gay men is undermined by the fact that the vast majority of gay men are not sexually abused as children.

…[W]e want to state clearly that the published research does not support the claim that the development of a homosexual orientation is caused by childhood sexual abuse. Furthermore, adult homosexual orientation is no longer considered a pathology or a maladjustment. We urge those who are interested in trying to better understand some of these complex issues from a scientific perspective to read the discussions in our book, as well as the scientific literature on childhood sexual abuse, and not rely on second-hand interpretations.
You can see Stall and Valdiserri's full statement at Dr. Throckmorton's web site.
Update: What kind of qualifications does it take to be a "gender issues analyst" at Focus On the Family? Well in Jeff Johnston's case, all you have to be is an English major! (PDF: 168 KB/1 page) He has also served on the board of directors of Exodus International and PFOX.
FotF's Fictional Fears
Timothy Kincaid
June 4th, 2009
Responding to New Hampshire's marriage equality bills which also expressly protect religious freedoms, Focus on the Family had the following to say:
"While the debate over the lack of religious-liberty protections revealed the dangers to the First Amendment rights of citizens, the language added to the bill is pitifully ineffective," he said. "Not only will the law create family situations where children will be deprived of either a mother or a father, but citizens are being deprived of significant First Amendment rights, as well."

Under similar statutes, Christian business owners and churches have been forced to violate their religious beliefs.
No. They haven't.
Only two other states have similar statutes: Connecticut and Vermont; and in Vermont, same sex marriages won't be effective until September. And I am perfectly confident in stating that there are NO INSTANCES in Connecticut in which Christian business owners or churches have been forced to violate their religious beliefs.
So don't look down FotF, but your pants are on fire.
Lying About The Hate Crime Bill, #1: "The Thirty Sexual Orientations"
Jim Burroway
May 11th, 2009
You can always tell when our opponents are really scared. Their lies become more ridiculous. Such is the case with the Local Law Enforcement Hate Crimes Prevention Act of 2009 (also known as the Matthew Shepard Hate Crimes Prevention Act). The proposed legislation expands the already existing federal hate crime law to include violent crimes based on the victim's actual or perceived sexual orientation, gender, gender identity, and/or disability. The current law already covers actual or perceived race, ethnicity, color and religion.
One of the most egregious lies is this one, as told by the American Family Association:
The Hate Crime law, S.909 (and HR1913), will make 30 sexual orientations federally-protected. The American Psychiatric Association (APA) has published 30 such sexual orientations that, because of Congress's refusal to define "sexual orientation," will be protected under this legislation.
Focus On the Family's James Dobson also jumped on the bandwagon as well:
As I'm recording this video greeting, there's a so-called hate crimes bill that's working its way through the congress that contains no adequate safeguards to protect the preaching of God's word. Because the liberals in Congress would not define sexual orientation, we have to assume that protection under the law will be extended to the 30 sexual disorders identified as such by the American Psychiatric Association. Let me read just a few of them: bisexuality, exhibitionism, fetishism, incest, necrophilia, pedophilia, prostitution, sexual masochism, urophilia, voyeurism, and bestiality. Those are just a few. And I have to ask, have we gone completely mad?
Well, it appears that Dobson has. He, the AFA, the Traditional Values Coalition, Liberty Counsel, and many, many others, are pushing this obnoxious notion. Let's break it all down, shall we?
"Congress would not define sexual orientation"
This line was brought up when the Hate Crimes Act was working its way though the House Judiciary Committee. During the hearing, Congressman Steve King (R-Iowa) sought to add an amendment to the bill indicating that the term sexual orientation does not include pedophilia.
This attempted amendment was, of course, a deliberate attempt to play on the slander that homosexuality is equivalent to child molestation — a slander that has no basis in the professional literature. But Rep. King pressed on in his attempt to write that slander into U.S. law, claiming that the law doesn't define sexual orientation.
The problem, of course, is that the federal law which directs the FBI to collect hate crime statistics already includes a very specific definition of sexual orientation. The law's definition goes like this:
As used in this section, the term "sexual orientation" means consensual homosexuality or heterosexuality.
It couldn't be much clearer than that. Sexual orientation is exactly what everyone knows it to be: an orientation based on one's own gender and the gender to which that individual is sexually attracted.
"The APA Defines Thirty Sexual Orientations"
But what if Federal law hadn't already defined sexual orientation and we had to fall back on the American Psychiatric Association's definition? Well, it turns out that the APA's official definition is not much different from the federal government's. The APA's official handbook, the Diagnostic and Statistical Manual (DSM-IV-TR, 2000) offers a very precise definition of how clinicians should describe a client's sexual orientation:
Specifiers
For sexually mature individuals, the following specifiers may be noted based on the individual's sexual orientation: Sexually Attracted to Males, Sexually Attracted to Females, Sexually Attracted to Both, and Sexually Attracted to Neither. [Emphasis in the original]
In other words, the APA defines only four sexual orientations. And they do so in order to provide a consistent description of an individual's sexual orientation. It is not a diagnosis itself, since homosexuality is not listed as a mental disorder.  And just so everyone's clear on exactly what the APA means by their very short description of sexual orientation, they provided an expanded discussion on their web site:
Sexual orientation is an enduring emotional, romantic, sexual, or affectional attraction toward others. It is easily distinguished from other components of sexuality including biological sex, gender identity (the psychological sense of being male or female), and the social gender role (adherence to cultural norms for feminine and masculine behavior).

Sexual orientation exists along a continuum that ranges from exclusive heterosexuality to exclusive homosexuality and includes various forms of bisexuality. Bisexual persons can experience sexual, emotional, and affectional attraction to both their own sex and the opposite sex. Persons with a homosexual orientation are sometimes referred to as gay (both men and women) or as lesbian (women only).
So where did the list of thirty "sexual orientations" come from? Let's turn again to the APA's DSM-IV-TR under the heading of "Sexual and Gender Identity Disorders," namely the APA's examples of sexual paraphilias:
The Paraphilias are characterized by recurrent, intense sexual urges, fantasies, or behaviors that involve unusual objects, activities, or situations and cause clinically significant distress or impairment in social, occupational, or other important areas of functioning. The Paraphilias include Exhibitionism, Fetishism, Frotteurism, Pedophilia, Sexual Masochism, Sexual Sadism, Transvestic Fetishism, Voyeurism, and Paraphilia Not Otherwise Specified.
The DSM goes further, identifying specific criteria for diagnosing these various paraphilias, something that the DSM does not do for sexual orientation. And the reason is simple: sexual paraphilias are mental disorders according to the DSM, while homosexuality is not. Which is why the DSM devotes several pages to sexual paraphilias — and describes them as an impairment to normal functioning — but just a few words to consensual adult homosexuality, heterosexuality or bisexuality, which the APA reminds us "is not an illness, a mental disorder, or an emotional problem."
So just to be clear:
Sexual orientation is strictly limited to the realms of homosexuality, heterosexuality, bisexuality and asexuality.
All the other stuff — pedophilia, exhibitionism, masochism, and the other twenty-seven paraphilias are not sexual orientations. Homosexuality, heterosexuality, bisexuality and asexuality are not paraphilias.
The proposed hate crime laws covers only sexual orientation, and not paraphilias.
In other words, you can still punch a pedophile and not risk running afoul of the proposed hate crime law. I wouldn't recommend it — you'd still be liable for assault charges, but there would be no federal hate crime enhancements involved.
If you won't believe me, then how about Dr. Jack Drescher? He's a member of the APA's DSM-V Workgroup on Sexual and Gender Identity Disorders, one of the groups working on the next revision of the APA's manual. He confirmed everything I said, and went further:
Pedophilia is not a sexual orientation, nor would pedophiles be covered by a law protecting people for their sexual orientation. Religious social conservatives who oppose gay rights are using terms that sound like science, as opposed to actual science, to make unwarranted and malicious comparisons between homosexuality and pedophilia. Not only is this scare tactic untruthful, it reveals how little respect some religious conservative leaders have for the intelligence of the people they are trying to persuade.
It is indeed a scare tactic, and anti-gay activists know full well that it is a blatant distortion of the APA's position on sexual orientation and paraphilias. Remember, Dobson holds a Ph.D. in psychology. He clearly knows that he's lying, and he has chosen to do so as a deliberate tactic. There's simply no other plausable explanation. And as the bill comes closer to passing and being signed into law, their rhetoric is likely to get worse, not better. Stay tuned.
See also:
– Lying About The Hate Crime Bill, #2: "A Danger To Religious Freedom"
– Lying About The Hate Crime Bill, #1: "The Thirty Sexual Orientations"
Wingers On Parade: Reactions To Vermont
Jim Burroway
April 8th, 2009
We did this following the Iowa Supreme Court decision. Now it's time to look at reactions to the Vermont legislature's decision to allow same-sex marriage. Wouldn't it be great if this could become a regular series?
Anti-gay activists pounced immediately with their talking points when the Iowa Supreme Court released their opinion, but Right Wing Watch noticed that it took quite a while for anti-gay activists to react to the Vermont vote. Probably because couldn't reflexively blame "activist judges."
But several hours later, reactions slowly began to trickle in. So guess what? It's not "activist judges," it's a breakdown in democracy. Focus On the Family detects a "mysterious" conspiracy afoot:
Thanks to several legislators who mysteriously changed their votes over the weekend, Vermont has become the first state to radically change the definition of marriage through the legislative process.
Sounds nefarious, doesn't it. Like it's some sort of threat to destroy democracy or something. The Liberty Counsel's Matt Staver is also reading from the same playbook, calling a vote by two legislative chambers made up of duly elected representatives of the people "tyranny":
By redefining marriage, the Vermont legislature removed the cornerstone of society and the foundation of government. The consequences will rest on their shoulders and upon those passive objectors who know what to do but lack the courage to stand against this form of tyranny.
The Catholic League's reaction defines the word "apoplectic." Vermont's exercise in democracy apparently doesn't count because it's Vermont:
Vermont is a lily-white state populated by left-wingers who are anti-traditional marriage and anti-family. Exactly what we would expect of a population where more people believe in nothing than anywhere else in the nation.
But not everyone was on the same page. Austin R. Nimocks, an attorney with the Alliance Defense Fund, took a different route.
The institution of marriage has predated the legislature and government and the United States, and it's not the prerogative of anybody to redefine it. It is the prerogative of every state and U.S. citizen to uphold the institution as it has always been defined, as one man and one woman."
As it was always defined? I think Nimocks needs to study up on his Bible, because just off the top of my head I know that King David, who unlike Nimocks was divinely appointment, had eight wives. Solomon had seven hundred.
Matt Barber isn't thinking representative democracy either. He labors under the mistaken impression that we're in a theocracy:
"How long can a nation founded on the laws of nature and nature's God expect to find favor in his eyes when we continue to mock God?"

…"I believe that the purveyors of evil around the country feel emboldened right now with the current political climate in Washington, DC," Barber states, what with both the Oval Office and Congress inhabited by "people who are bent on thumbing their nose at God."
But at least we can count on Peter LaBarbera to know exactly where to lay the blame. It's not activist judges or rogue legislators. It's the American people:
A northeastern state, Vermont, has voted in homosexual "marriage" — through an override of the governor's veto, no less.  This profane legislative act cannot be blamed on reckless judges or "unelected courts." No, this instead is reckless, godless liberalism in action…

Most Americans have gotten too comfortable with same-sex perversion (we at AFTAH reject the activist concept of innocuous, innate "sexual orientation") and extramarital sex. … It's asking too much of God to "bless America" when America is blessing the counter-Biblical idea of state-sanctioned, homosexually-redefined "marriage.
Heterosexual Menace: They Really Are After Your Kids
Jim Burroway
April 6th, 2009
A staffer at Focus On the Family was busted for soliciting a 15-year-old girl:
Do you like older guys?" a 42-year-old Colorado Springs man who listed his employer as evangelical ministry Focus on the Family asked 11 minutes after initiating contact in an Internet chat room with a girl he believed to be younger than 15, according to an arrest affidavit released Monday by the Jefferson County District Attorney's Office.

Turns out the "teenager" was really an investigator with the district attorney's office, as Juan Alberto Ovalle discovered the next afternoon when he was arrested on two felony counts in Lakewood after arranging to meet the girl for sex, according to the affidavit.
..Ovalle told the girl to describe what she liked to do when she had sex and then wrote, "I like all my face to get wet."
Does that pick-up line work for heterosexuals these days? Sheesh!
We're trying to keep tabs on them here and in our report, "The Heterosexual Agenda: Exposing the Myths." It's not easy, nor is it for the feint of heart. But somebody's got to do it.
[Hat tip: Pam Spaulding]
James Dobson Resigns As Chairman of Focus On the Family
Jim Burroway
February 27th, 2009
The Associated Press is reporting that James Dobson is resigning as chairman of Focus On the Family, but he will continue to play a prominent role in the organization. Dobson, 72, notified the board of directors on Wednesday, and the 950 remaining employees were told this morning at a monthly worship service at their Colorado Springs headquarters.
Jim Daly, the who succeeded Dobson as president and CEO six months ago, said that Dobson will continue to speak out on political matters. He will also continue to write his monthly newsletter. Dobson will continue to host FOTF's radio program for the time being, although there is some indication that the program may be retooled with a new host or group of hosts in order to reach a younger audience. Focus officials have acknowledged difficulties in raising money from younger families recently. But with Dobson continuing to play a prominent role in the organization, this latest move likely won't signal a change in FOTF's positions or tone in the short term.
Dobson described his resignation as the last step in their transition plan:
"One of the common errors of founder-presidents is to hold to the reins of leadership too long, thereby preventing the next generation from being prepared for executive authority," Dobson said in a statement. "… Though letting go is difficult after three decades of intensive labor, it is the wise thing to do."
Focus On the Family has undergone a series of layoffs over the past few years. At its peak, FOTF employed some 1,500 employees. As of September 2007, FOTF reported an $8 million budget shortfall. Daly said they are now "right on track" with a revised annual budget of $138 million, a budget which dwarfs that of the Human Rights Campaign and the HRC Foundation, representing the largest LGBT advocacy group, by 3.6 to 1.
Focus On The Closet
Jim Burroway
February 10th, 2009
Natalie Davis, at the Truth Wins Out blog, found a real gem a poll taking place on the Focus On the Family web site. The question asks, "How do you plan to spend valentine's Day?" Forty percent answered simply "spending extra time with a loved one," which she thought was sensible. The second place answer was, well, probably truer than what Focus would normally admit.
"Prayers For Bobby" Tonight, Focus Shifts Blame
Jim Burroway
January 24th, 2009
As a programming reminder, "Prayers for Bobby" will premiere tonight on the Lifetime Channel at 9:00p.m. Eastern and Pacific, with encores scheduled on Jan. 25 at 8:00 p.m. and Jan. 27 at 9:00 p.m. ET/PT. The movie tells the true story of Bobby Griffith, who committed suicide after a four year struggle to reconcile his orientation with the pressures from his family to pray his gay away.
Bobby's mother, Mary, had an interesting observation about her own mindset before Bobby's death:
Q: Do you think Bobby's story would have been different if he'd come out in today's time?

A: No, unfortunately. My mind-set was completely tied up in the word of the gospel, and I couldn't hear anything differently. It wouldn't have made a difference whether this happened yesterday or several years ago. I couldn't hear anything else.

…

Q. What advice would you give to parents who have just found out that their child is gay?

A. I've talked to many parents about this over the years. And I guess I'd just tell them to listen to their kids and to try not to push their opinions on them.
This is sage advice from someone who learned through a terrible tragedy the harm that can come when a parent doesn't fully accept a son. Unfortunately, Focus On the Family refuses to listen to the voices of tragic experiences, and shifts the blame for what happened back onto Bobby's parents:

Jeff Johnston, gender analyst at Focus on the Family, said the movie's message runs contrary to God's. "Parents can love their kids and still hold to what the Bible says about homosexuality and human sexuality," he said.
It takes an awful lot of arrogance to pretend that this isn't precisely what Mary was doing. Apparently Johnston and Focus On the Family are just that arrogant.
Love Won Out to Air On GOD TV
Jim Burroway
January 14th, 2009
Focus On the Family have announced that they will air video recorded from the Love Won Out ex-gay conference held in Colorado Springs in October of last year. Seven programs were taped and will air on GOD TV over the next three weekends. Highlights include:
Friday, January 23: Understanding Male Homosexuality – with Joe Dallas. He replaces Joe Nicolosi. While Dallas offers a much kinder and gentler explanation of what "causes" homosexuality in men, it still comes down largely to one thing: It's all Dad's fault.
Saturday, January 24: Understanding Female Homosexuality – with Focus on the Family's Melissa Fryrear. She will be on hand to explain that in all of the years she has been part of an ex-gay ministry, "I never met one woman who had not been sexually violated or sexually threatened in her life. I never met one woman. And I never met one man either, that had not been sexually violated or sexually seduced in his life."
Sunday, January 25: Nancy Heche. She's the mother of actress Anne Heche. She will explain how her very powerful prayer magically changed her daughter from a homosexual to a heterosexual.
These are just three of the seven programs listed. Unfortunately, the most honest talk, in which Exodus International Alan Chambers admits to a very small, select crowd that "I choose to deny what comes naturally to me." That talk appears to be too frank for public consumption.
GOD TV isn't well distributed in the U.S. For what that's worth. GOD TV claims that they reach "almost a half a billion homes worldwide." I wonder if that "half a billion" is counted using the same methods that Exodus International uses to claim that hundreds of thousands have changed.
See also:
Prologue: Why I Went To "Love Won Out"
Part 1: What's Love Got To Do With It?
Part 2: Parents Struggle With "No Exceptions"
Part 3: A Whole New Dialect
Part 4: It Depends On How The Meaning of the Word "Change" Changes
Part 5: A Candid Explanation For "Change"
Peterson Toscano: Why I went Ex-Gay
Jim Burroway
January 12th, 2009
Peterson Toscano has been thinking lately about some conversations he had last October with other ex-gay survivors about why they tried the ex-gay route. In an email, Peterson further shared:
In sharing ex-gay survivor narratives, I see the importance of digging up the many non-religious reasons people go ex-gay. For too long Focus on the Family, Exodus, etc, have been hiding behind a religious curtain. Similarly many ex-gays and former ex-gays I meet express that their ONLY reason for going ex-gay was their faith. Warren Throckmorton capitalizes on this sort of thing claiming that the struggle is an incongruence between faith and sexuality, when in reality for many it is primarily a conflict between society and sexuality.
Here's Peterson in his own words: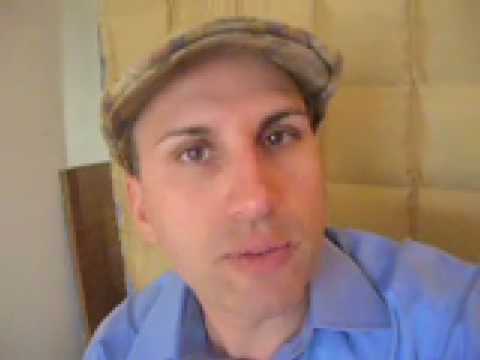 FRC, Focus Battle For Soul of the GOP
Jim Burroway
January 5th, 2009
There is a battle going on right now for the soul of the Republican Party — at least for the chairmanship for the GOP. At least six contenders are in the race right now, including former Ohio Secretary of State Kenneth Blackwell, and former Mike Huckabee campaign manager Chip Saltsman, who are battling for the top spot in order to steer the party to a much harder social-conservative line. The other contenders include former Maryland Lt. Gov. Michael Steele, Michigan Republican Party Chairman Saul Anuzis, and current RNC Chairman Mike Duncan are vying for votes among the GOP's more secular, fiscally-conservative members.
Saltsman has come under fire for having sent out a Christmas greeting to RNC members with a music CD containing a song called "Barack the Magic Negro." That pretty much leaves Blackwell standing unscathed among social conservatives. So over the weekend, Focus On the Family and the Family Research Council have weighed in Blackwell as their favored candidate. Not too surprising, since Blackwell is already an FRC employee, serving as a "Senior Fellow for Family Empowerment," whatever that means. But for good measure, he has also picked up James Dobson's endorsement.
We know Blackwell for his heavy involvement in Ohio's draconian anti-marriage amendment campaign, during which he compared gays and lesbians to "barnyard animals."
Layoffs at Focus On the Family
Jim Burroway
November 17th, 2008
Focus On the Family today announced the elimination of 202 jobs at its Colorado Springs headquarters — 149 through layoffs and another 53 through attrition. This is in addition to another 46 job cuts announced last month to take place in the start of 2009. Altogether, this represents a 20% reduction Focus On the Family's workforce, bringing the total number of employees down to 950. At its peak, Focus had more than 1,500 employees.
This action comes after Focus On the Family spent nearly $600,000 in cash and non-monetary support to pass Prop 8. Focus was also a major contributor to Arizona's Prop 102 and Florida's Amendment 2. Focus board member Elsa Prince contributed an additional $450,000 to prop 8.
Well gee, I guess same-sex marriage really is a threat to some families.
Love Won Out To Be Held Saturday In CO Springs
Daniel Gonzales
October 23rd, 2008
And a coalition of local gay organizations have planned a response which is cutely called "Love Came Out." Here's a poster for the event:
Family "Research" Council: Racism for Sale
Jim Burroway
September 13th, 2008
The Family "Research" Council is putting on its Values Voters Summit right now in Washington, D.C., and it appears that among the "Voter Values" they're pushing is Aunt Jemimah-like racial caricatures:
Activists at a conservative political forum snapped up boxes of waffle mix depicting Democratic presidential candidate Barack Obama as a racial stereotype on its front and wearing Arab-like headdress on its top flap.
The FRC claims they didn't know that the packaging was offensive. It's hard to imagine what world they live in where these images don't conjure ugly racial stereotypes from the earliest part of the 20th century. The horribly racist images run rampant throughout the packaging, proving this FRC-sanctioned vendor to be an equal-opportunity offender:
While Obama Waffles takes aim at Obama's politics by poking fun at his public remarks and positions on issues, it also plays off the old image of the pancake-mix icon Aunt Jemima, which has been widely criticized as a demeaning stereotype. Obama is portrayed with popping eyes and big, thick lips as he stares at a plate of waffles and smiles broadly.

Placing Obama in Arab-like headdress recalls the false rumor that he is a follower of Islam, though he is actually a Christian.

On the back of the box, Obama is depicted in stereotypical Mexican dress, including a sombrero, above a recipe for "Open Border Fiesta Waffles" that says it can serve "4 or more illegal aliens." The recipe includes a tip: "While waiting for these zesty treats to invade your home, why not learn a foreign language?"
Co-sponsors of the summit include Gary Bauer's American Values, Focus On the Family Action, the Alliance Defense Fund, and — most ironically — Rev. Harry Jackson's High Impact Leadership Coalition. Confirmed speakers include Newt Gingrich, Mitt Romney, Glenn Beck, Bill Bennett, Jeb Bush and Lou Dobbs. Dobbs, reportedly saw the box and loved it:
According to the the site's blog, Lou Dobbs, who was also speaking at the convention, lauded the product Friday.

"My wife will love this," Dobbs purportedly said. A photograph of Dobbs with a box and one of the sellers is online here.
The seller has since removed the online post.
The Books-A-Million bookstore is reportedly set to sell these boxes on their shelves.
Update: TalkBytes.com has the photo of Lou Dobbs posing with the Obama Waffles box that was pulled from the seller's web site:
[Hat tip for the update: Pam Spaulding]